Lovely Valentine's Day gift ideas for your girlfriend/wife
Of course I know that Valentine's Day is quite a good marketing "tool" to push sales. Nevertheless, I like February 14th. Isn't is good to have a day that reminds us to celebrate love? Because in everyday life, we all sometimes forget to be thankful for the love in our life, don't we? I'm not a person that expects to get something for Valentine's Day. But on the other side, who doesn't like to receive a gift? So in the following, I'm going to give you some lovely but not so expensive gift ideas for Valentine's Day, I personally would love to receive. 😊
This blogpost contains affiliate links (marked with *)
Gift Ideas for Valentine's Day: Macarons & Champagne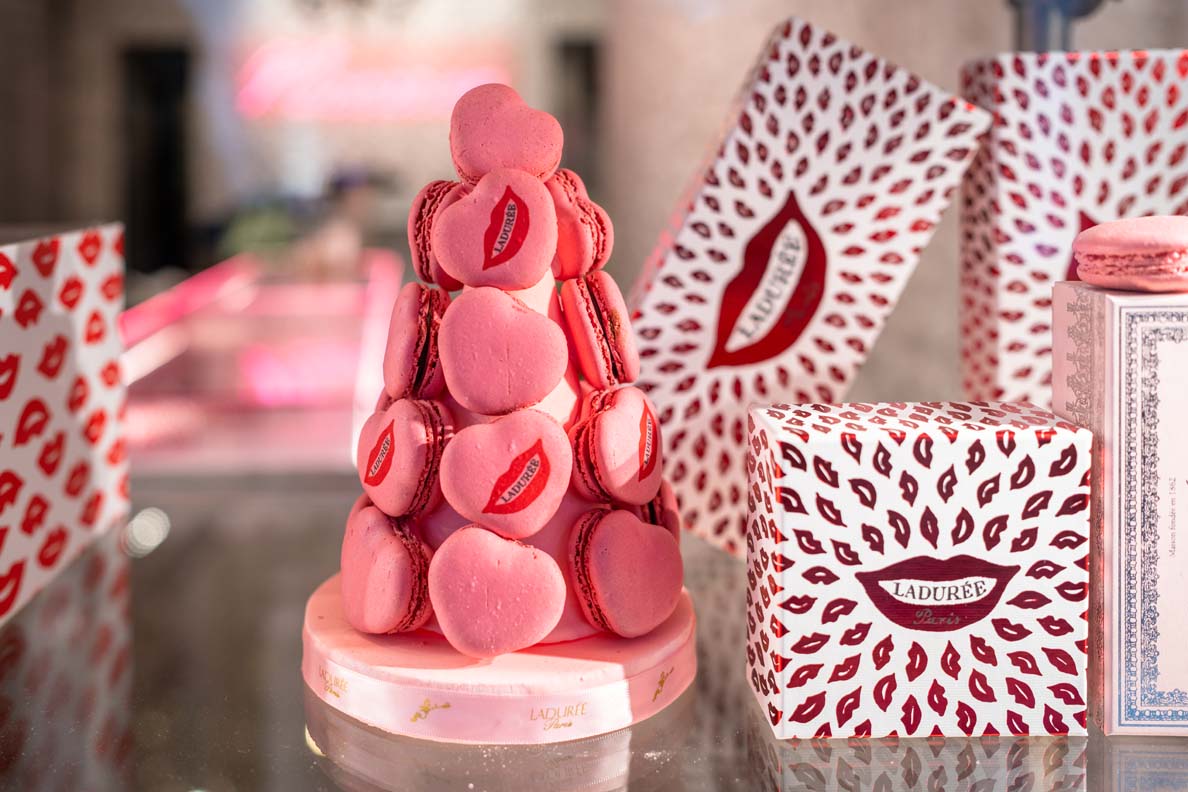 Macarons and champagne are a gorgeous team and a great gift idea! They are delicious and make every evening better, in my opinion. Of course, you can also only gift macarons, or champagne. 😉
---
Gift Ideas for Valentine's Day: Pretty Prints & Colouring Books
Pretty prints are another lovely gift idea, not only for Valentine's Day, by the way! An artist I really admire is Madame Dabi* with her super lovely and seductive illustrations! And in case your love likes to paint, The Vogue colouring book is another great gift idea!
---
Gift Ideas for Valentine's Day: Tea (Sweet Love)
A delicious high-quality tea isn't a big investment, but a wonderful idea for everyone who wants to gift something, especially when you choose a tea with a name like "Kusmi Sweet Love*". 🙂
---
Gift Ideas for Valentine's Day: Lingerie
Pretty lingerie is a classic gift idea for Valentine's Day. Which is most likely due to the fact that this should make both of you happy. 😉 But be careful: If you want to gift lingerie, make sure you really know the size of your love! If you are not 100 % sure, I have a romantic recommendation for you: Visit a wonderful lingerie store with your love and choose something together!
Some of my favourite brands for lovely and seductive lingerie:
*Affiliate links

---
Gift Ideas for Valentine's Day: Books
Even for Valentine's Day, books are a wonderful gift idea! Especially if you choose something a bit naughty like:
PS: At the end of this blogpost, I tell you a bit more about these books.
---
Gift Ideas for Valentine's Day: Flowers
Another classic when it comes to Valentine's Day gifts: Flowers! I still really love to receive flowers as a gift, though. But if you want to gift something a bit more special and longer lasting than just a bouquet of flowers: What about infinity roses? They are made to last forever, or at least much longer than classy fresh roses. 😉