Advert/affiliate links. This blog contains affiliate links (marked with *). If you shop products via those links, I may get a small provision which helps me to maintain my blog. Of course the price doesn't change.
From the 1920s to the 2020s: Vintage inspired outfits for New Year's Eve
New Year's Eve is just around the corner so it is time to shine! No matter if in a glamorous 20s flapper dress, a super elegant 30s dress or a cheeky 60s mini: We start into the the year with lots of glamour, glitter and elegance! In this blogpost, I show you some outfit ideas for the last night of the year.
Vintage inspired Outfits for New Year's Eve: 1920s Flapper Dress
*Affiliate links
Loose, straight dresses, short hair and exposed legs! To be honest, this is nothing that would shock anyone nowadays. But 100 years ago, this was different and the knee-long dresses of the flapper girls were quite a revolution. Although you most likely won't be able to provoke a scandal when dressed like this today, you will still be a real head-turner. And let's be honest, some fancy 1920s glamour is exactly what we need in times like this, right?
*Affiliate links

---
Glamorous into the New Year with a 30s Look
*Affiliate links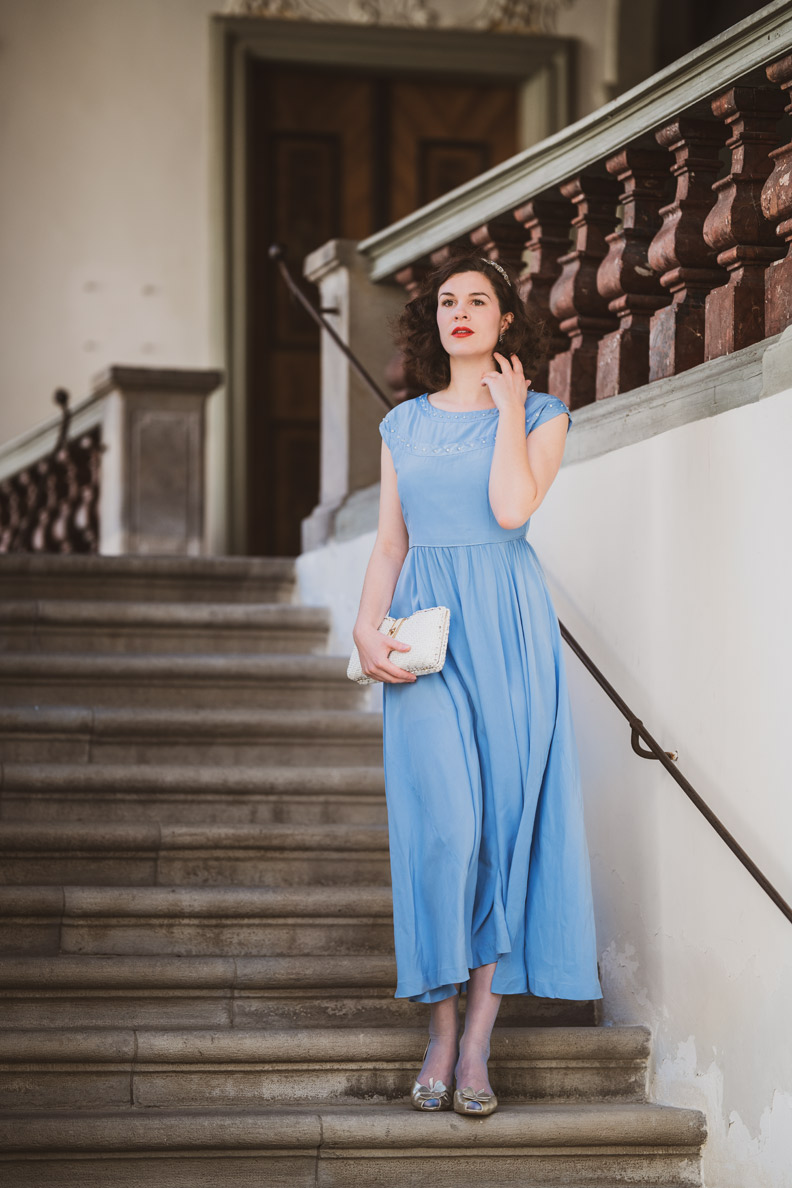 While in the 1920s a slightly "boyish" look and shorter hemlines were in fashion, the evening gowns of the 1930s were much more feminine: Dresses had hems that nearly touched the floor, a fitted style with an accentuated natural "high waist", and often very deep back necklines. On top of the dresses, small and elegant capes were popular. The very brave fashionistas sometimes even wore trousers in the evening, the so called evening pyjamas.
By the way: As it was not allowed in the US during the 1930s to show only the top of the breast in films, Hollywood dressed their actresses in gowns with very deep back necklines. This style then got imitated all over the rest of the western world.
*Affiliate links

---
Glamorous 40s inspired outfits for New Year's Eve
*Affiliate links
We all know that the 1940s were everything but glamorous. Nevertheless, 1940s fashion has something very special. Following the motto: Less is more, the dresses of that century were subtle but elegant. Only a few details and shorter hemlines add that certain something to them.
Especially if your New Year's Eve party is not all over the top, this era is a wonderful fashion inspiration.
*Affiliate links

---
New Year's Eve Cocktail in a 50s Look
*Affiliate links
An enhanced waist, figure-flattering cuts and amazing cocktail dresses: The 1950s are always a great fashion inspiration and work very well on parties! And no one inspired the fashion of this decade as much as Christian Dior did with his New Look. Dior's designs were inspired by the forms of Belle Epoque. He discarded the modern lines of the 1920s and 1930s as well as the pracital war-time fashion. His creations enhanced female shapes and are made to look beautiful. Everyday suitability and practicability, on the other side, weren't important factors for his collection. An unstructured, softly sloping shoulder line, rounded busts, full skirts, and lavish amounts of fabrics are the keypieces of Diors New Look.
*Affiliate links

---
Fun and cheeky 1960s Outfits for the New Year's Eve Party
*Affiliate links
If you prefer a more cheeky and fresh look, the 1960s are your decade to take inspiration from: Short skirts, cheeky hairstyles, a heavy make-up and cool tights! Especially the young generation made a new, fresh and young fashion en vogue. So it is no wonder that the 1960s fashion is especially one thing: Super fun!
*Affiliate links

---
Modern New Year's Eve Outfits with retro Flair
Feathers, fringes and rhinestones – modern outfits look great on New Year's Eve parties as well! And they even can have some retro flair. No matter if mini, midi or maxi – wear whatever you want!
*Affiliate links

---