I wrote a lot about other cities, but I haven't wrote one single blog post about my hometown Munich so far – something I had to change. I will start with a post about one of my favourite vintage and retro boutiques: Maison Chi Chi Vintage in Bavaria's state capital.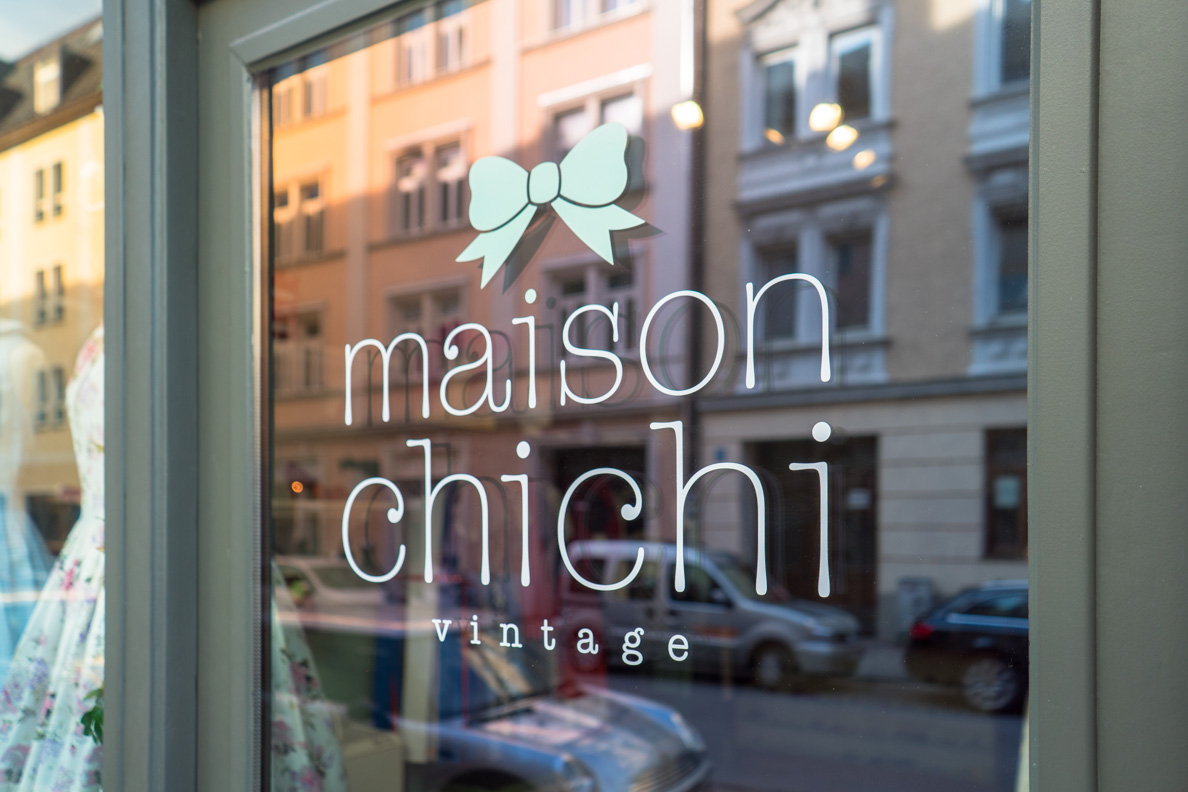 ---
Maison Chi Chi Vintage – The Clothes
Since 2013, owner Nina Riedel sells selected vintage and retro fashion from all over the world in her shop. Beside original vintage pieces, mostly from the USA, you will also find wonderful reproductions there. Maison Chi Chi Vintage stocks brands such as:
Stop Staring!
Collectif Clothing
The House Of Foxy
Ginger Jackie
Marlenes Töchter
Wiener Kreation
Gracy Q
and many more. I bought some of my favourite dresses there. Here are some examples:
You will find the clothes only once in ever size there, which ensures exclusivity. Apart from vintage and retro fashion Maison Chi Chi Vintage also stocks some very pretty accessories like jewelry, shoes, and handbags in the style of the 20s to 60s.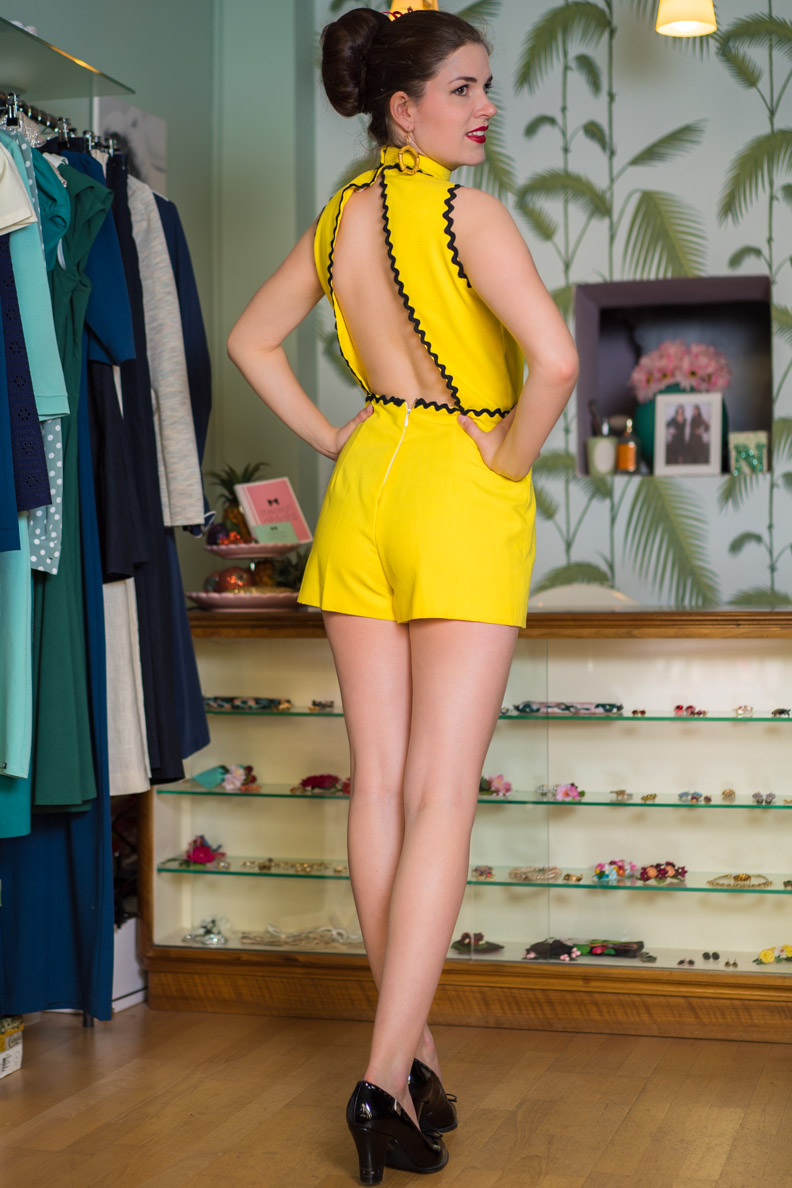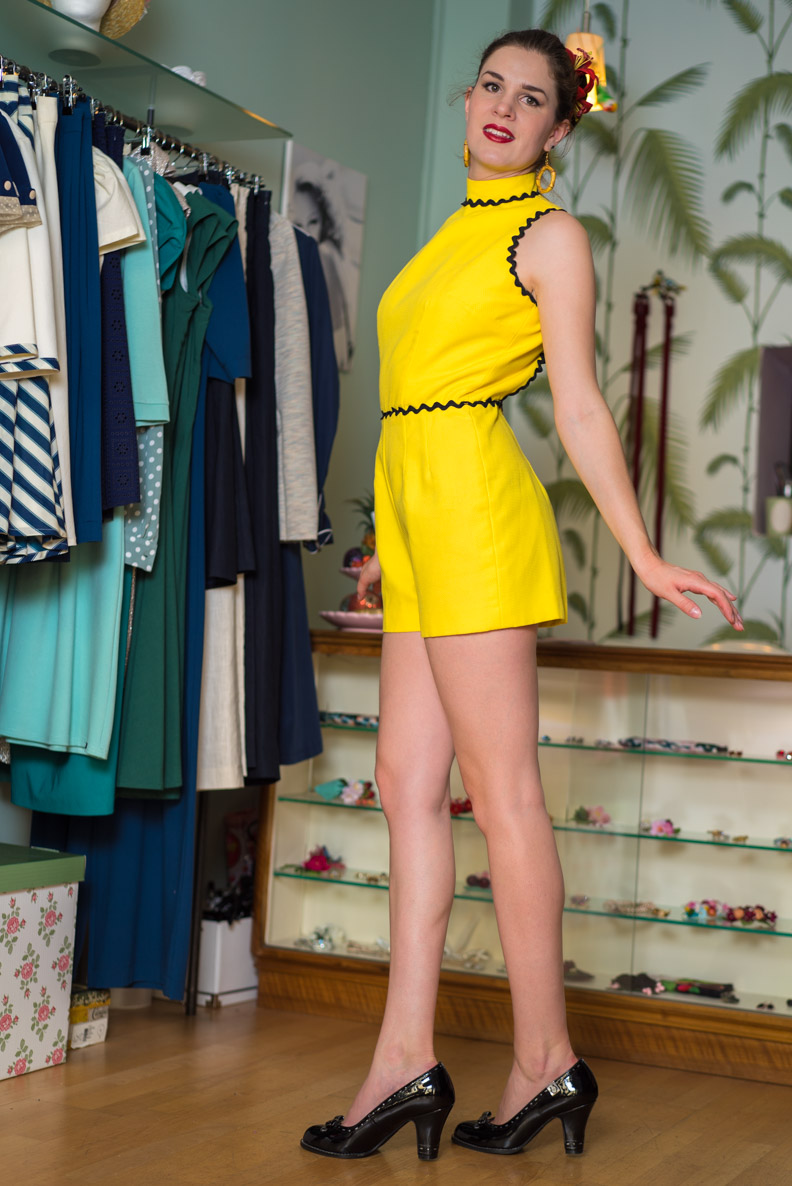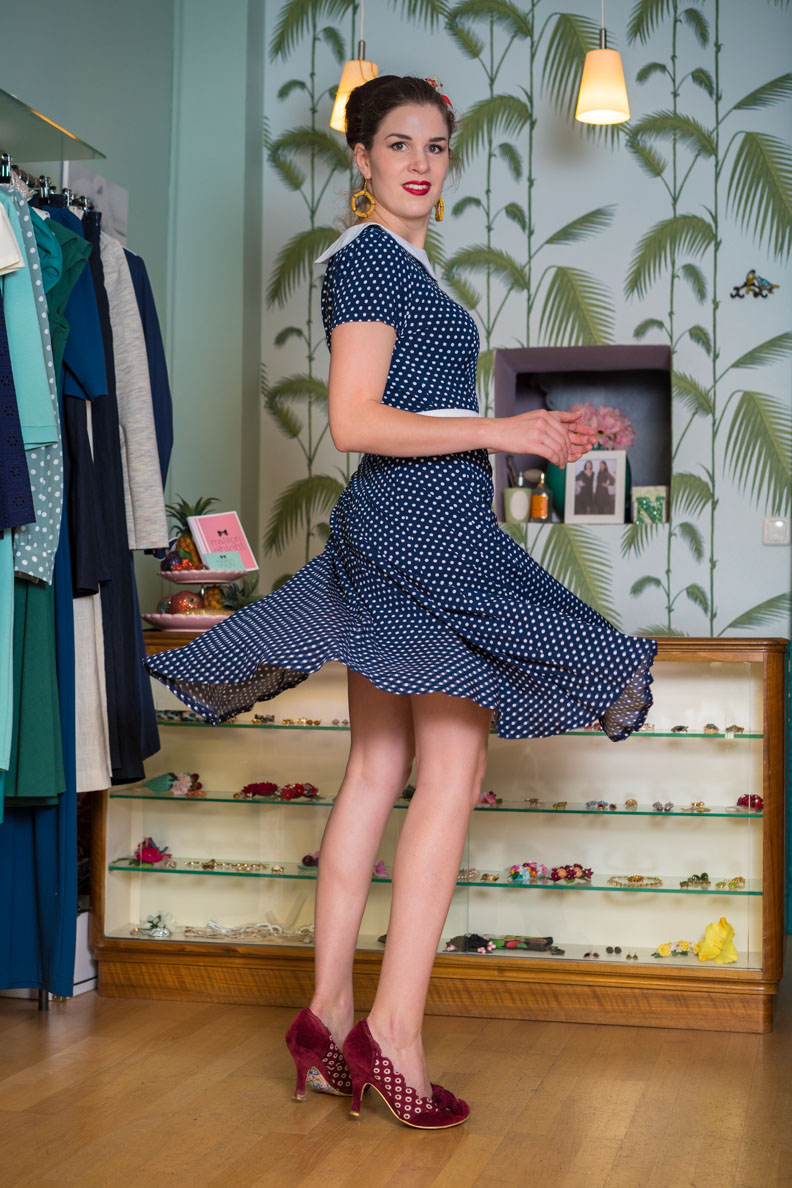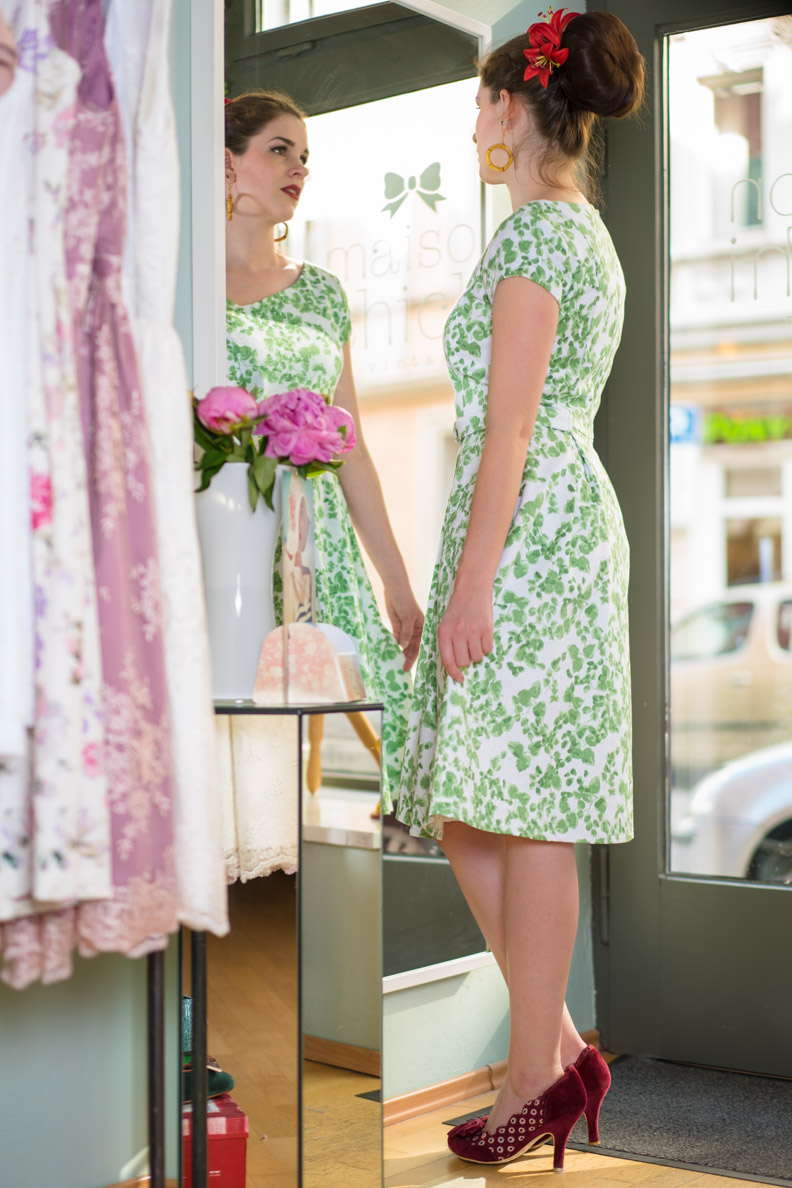 ---
Maison Chi Chi Vintage – The Ambience
The boutique is decorated with care in every detail. Although the shop isn't very big, everything is tidied up and beautifully displayed. The moment you enter the shop, you will feel like you are in another time, and thanks to the lovely owner, very welcome.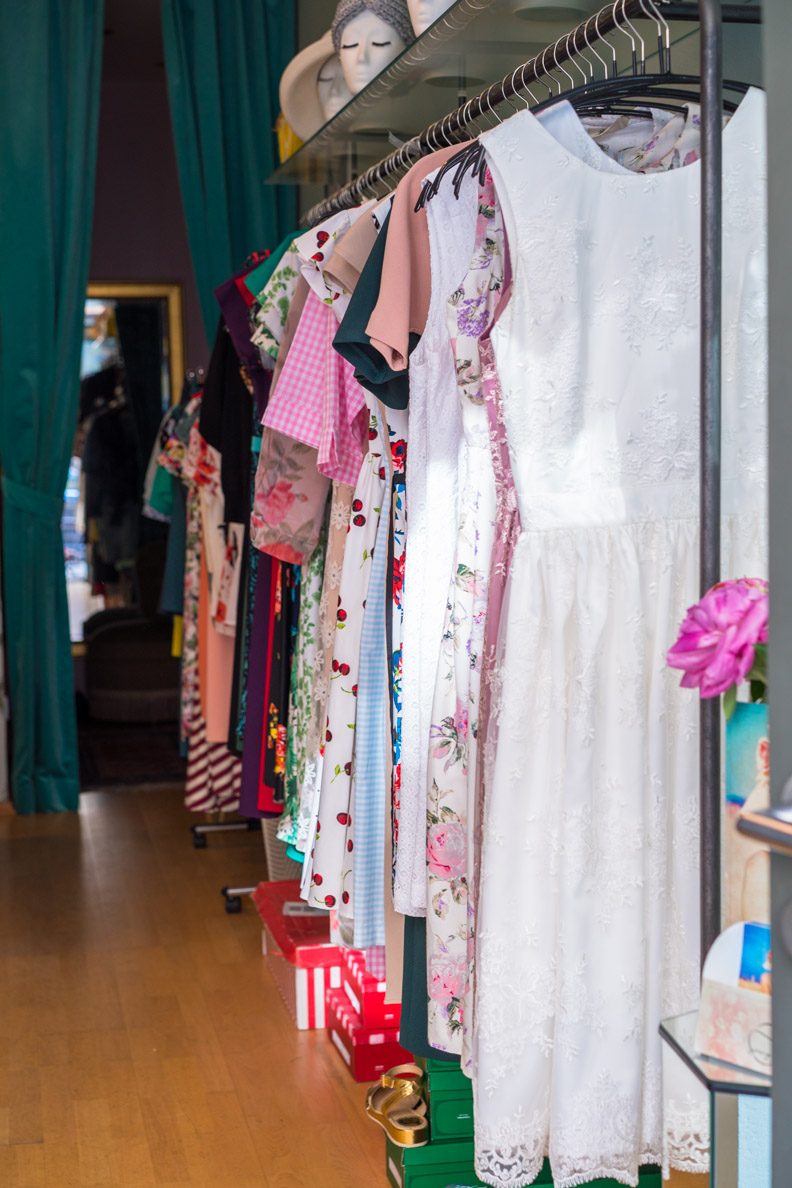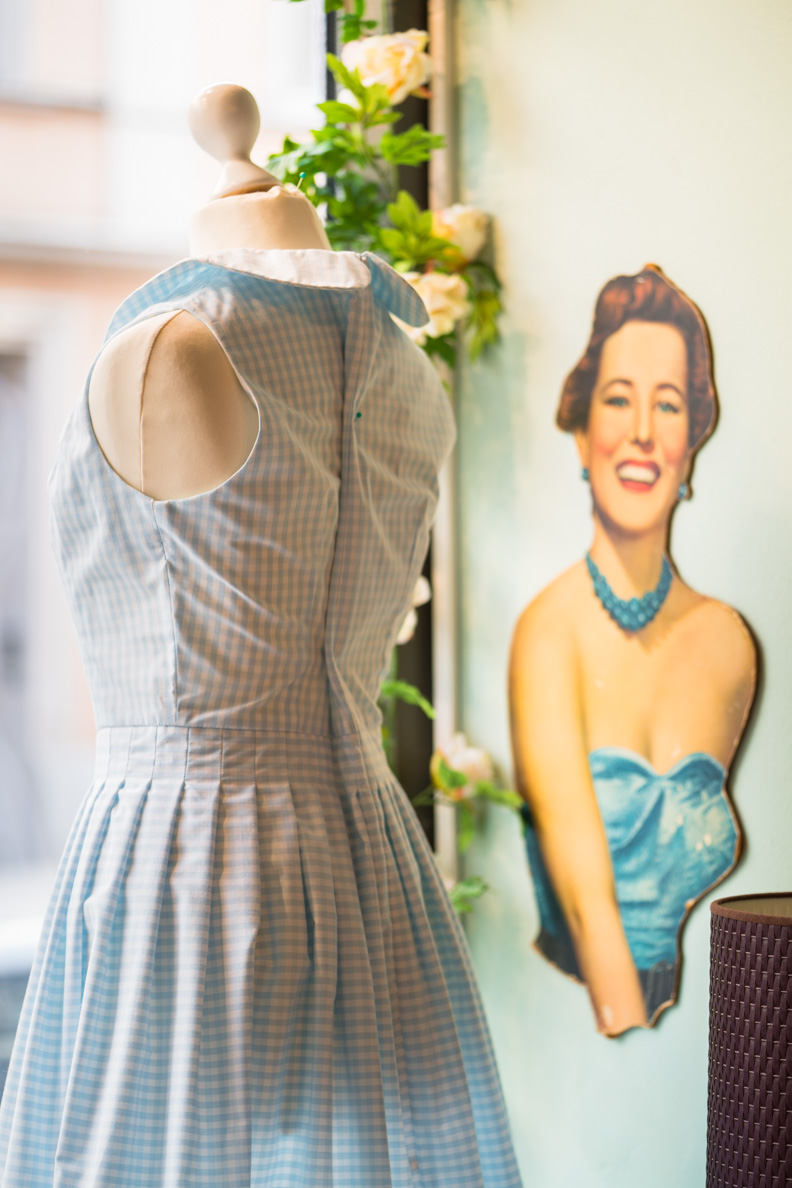 ---
Maison Chi Chi Vintage – Informations
If you are in Munich, you shouldn't miss to visit Maison Chi Chi Vintage. Here are all important informations:
Address:
Maison Chi Chi Vintage
Baaderstr. 64
80469 München (Munich)
Opening-hours:
Tuesday – Friday: 11.00 am – 06.00 pm
Samstag: 11.00 am – 05.00 pm
Facebook:
https://www.facebook.com/MaisonChiChiVintage
Now, I need your help: Which outfit do you like most? I haven't bought anything yet, since I couldn't decide which one is the most beautiful. 😉