A lady in black always looks elegant, glamorous, but never overdressed. Despite the fact that I really love pink and red, I enjoy wearing black most of the time. With a black outfit, one can also play more with accessories and makeup. A wonderful example is the gorgeous winter dress by Ginger Jackie.
Timeless and elegant: The black and white Winter Dress by Ginger Jackie
Ginger Jackie always makes the most beautiful vintage inspired garments. A while ago, I showed you a breathtaking Hermès reproduction by the Russian label and the latest addition to my closet is not less beautiful. The winter dress is made of a baby cord fabric and super warm. Pockets as well as white ruffles on the collar and sleeves add that certain something. The quality and cut of this handmade dress are simply amazing plus I'm sure that I'm going to wear this timeless masterpiece for years.
Such exclusive garments need a special care, of course. I only hang them on wadded satin clothes hangers
and always bring them to the cleaner.
Black and white vintage leather gloves in combination with warm tights finish the retro winter outfit.
As often, I wear my hair in a big bun. Here is a very easy way for a more glamorous version: Just put a long pearl necklace around the bun and fix it with some pins.
Ginger Jackie at Maison Chi Chi Vintage
Unfortunately it's not so easy to get ones hands on a Ginger Jackie piece in Germany. But here are the good news for everyone in and around Munich: The Boutique Maison Chi Chi Vintage offers some beautiful Ginger Jackie dresses.
If you like to have one, hurry. The Russian label produced four of those winter dresses and since I already bought one, there are only three more available.
---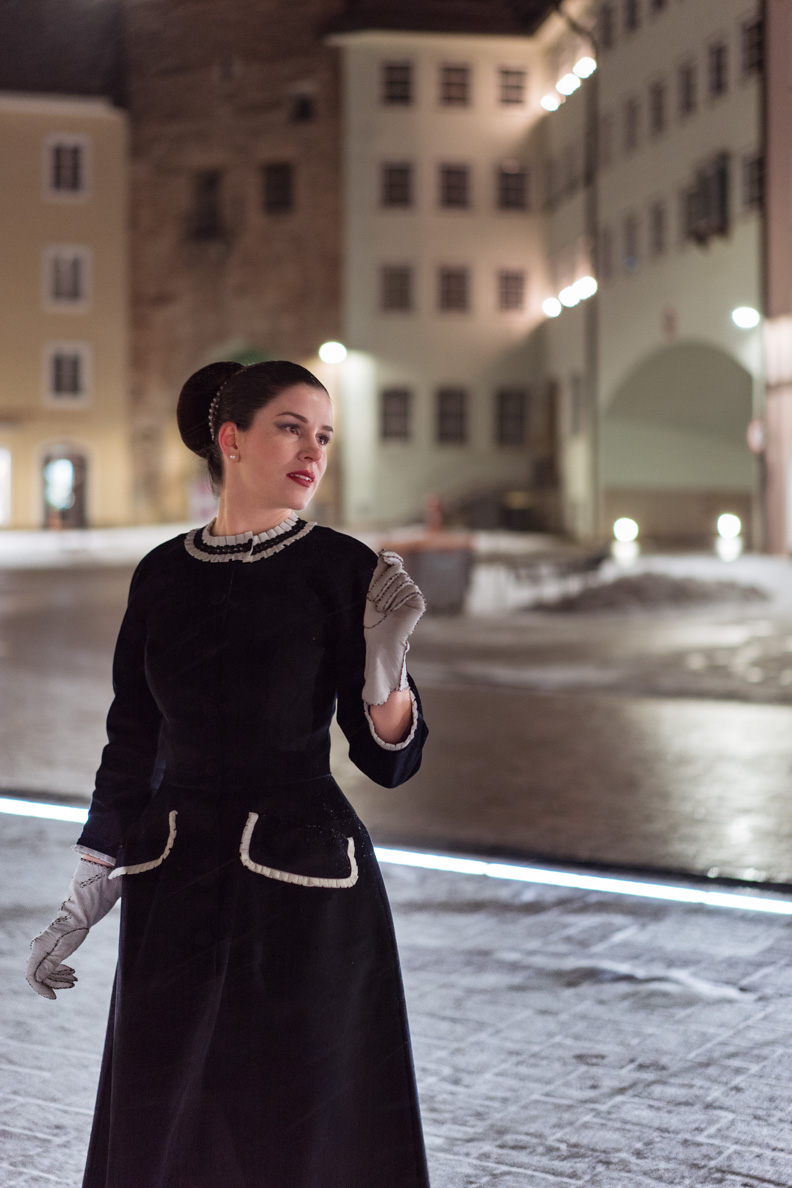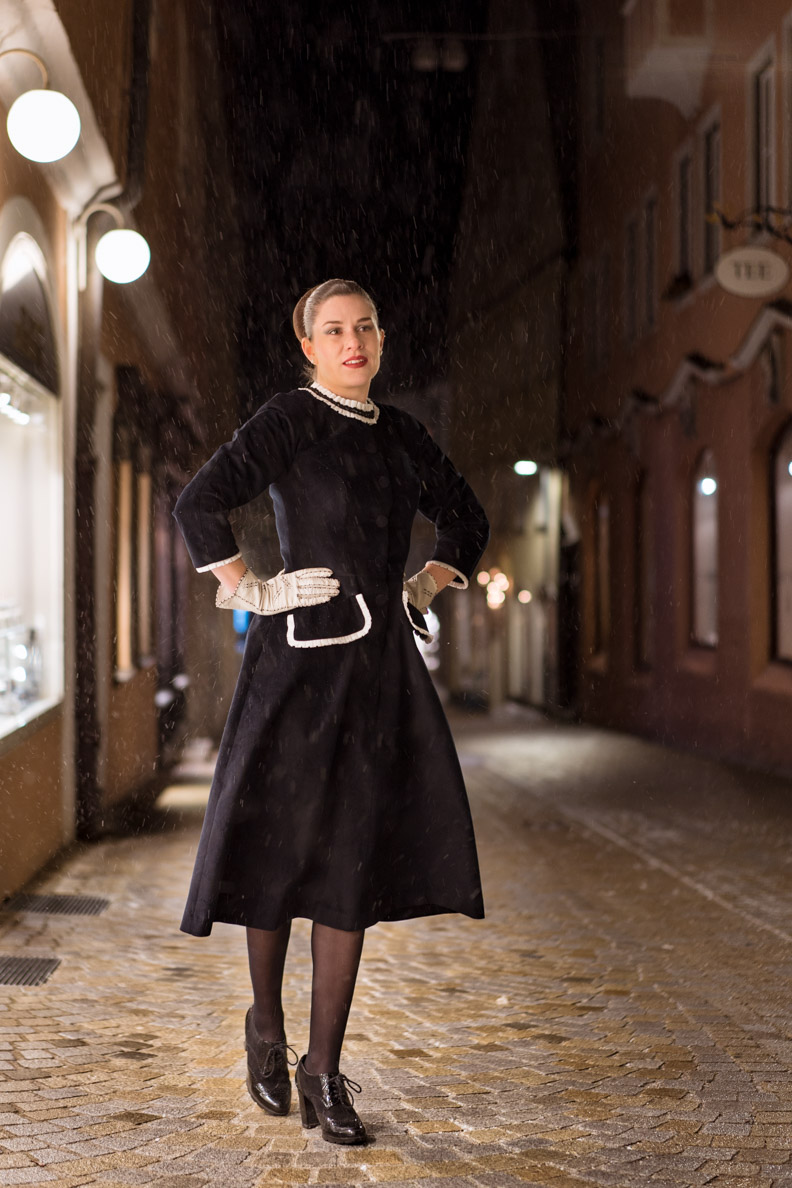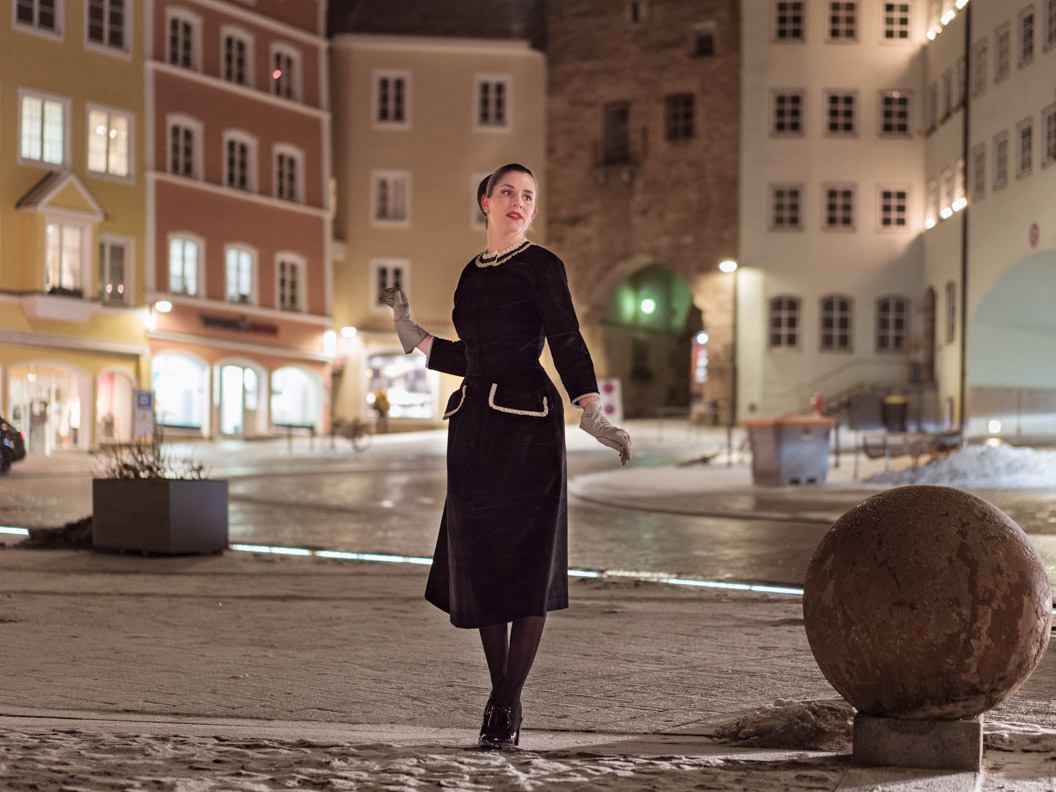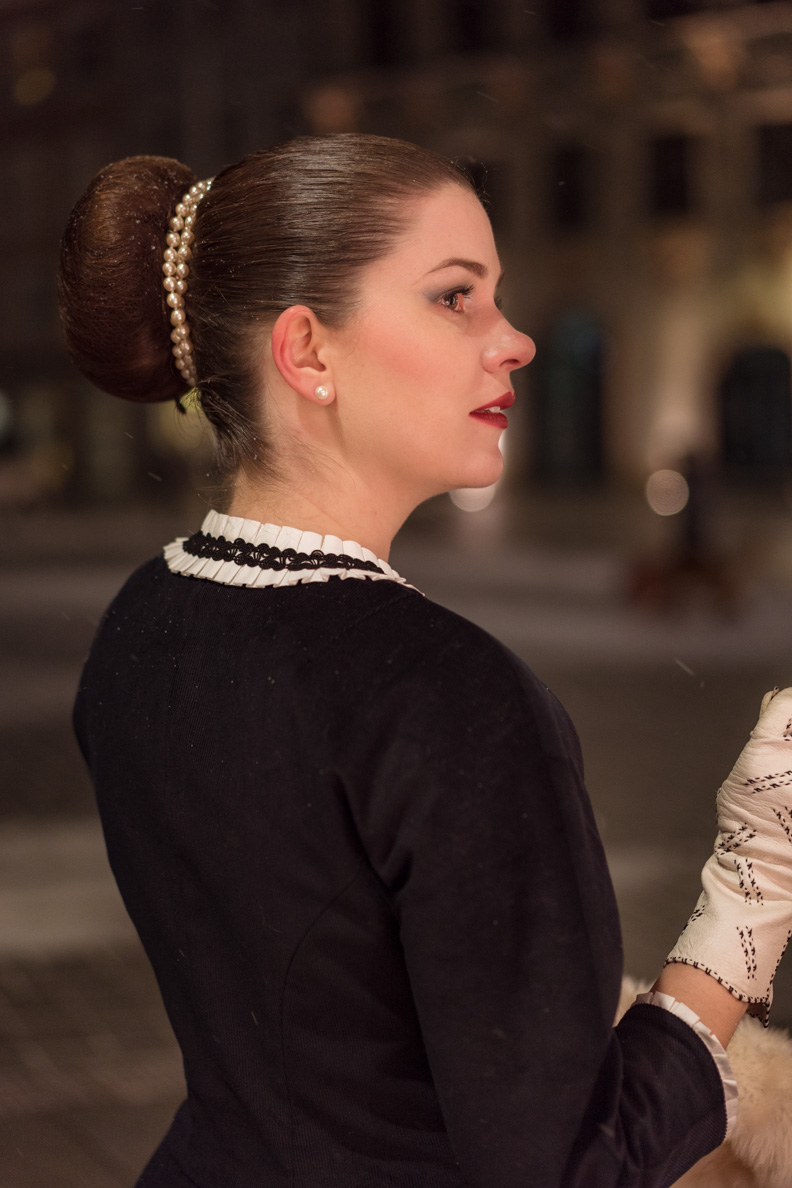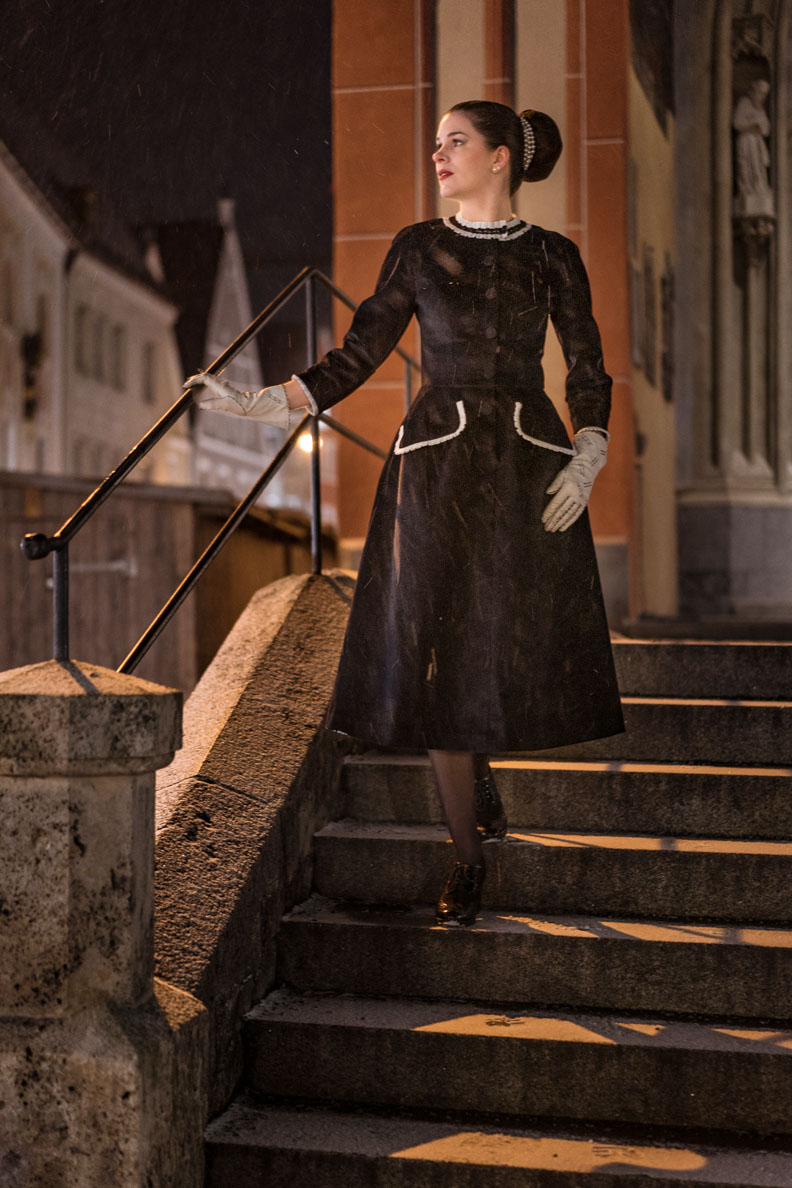 ---
A vintage inspired Winter Outfit – the Details:
Winter dress: Ginger Jackie via Maison Chi Chi
Gloves: Vintage
Tights: Chantal Thomass
Boots: Deichmann
Pear necklace: Vintage