Pencil Skirt: The story of the classic & styling tips
This blogpost contains pr samples and affiliate links
Pencil skirts are seen as true classics and claimed to be a must-have for every woman. A dark pencil skirt is often part of a business outfit, nowadays, as it is so easy to team it with blouses and blazers. However, the pencil skirt has its roots in post-war period and not in womens' work wear. Are you interested now in the story of this skirt? Then keep on reading!
Pencil Skirt: The Story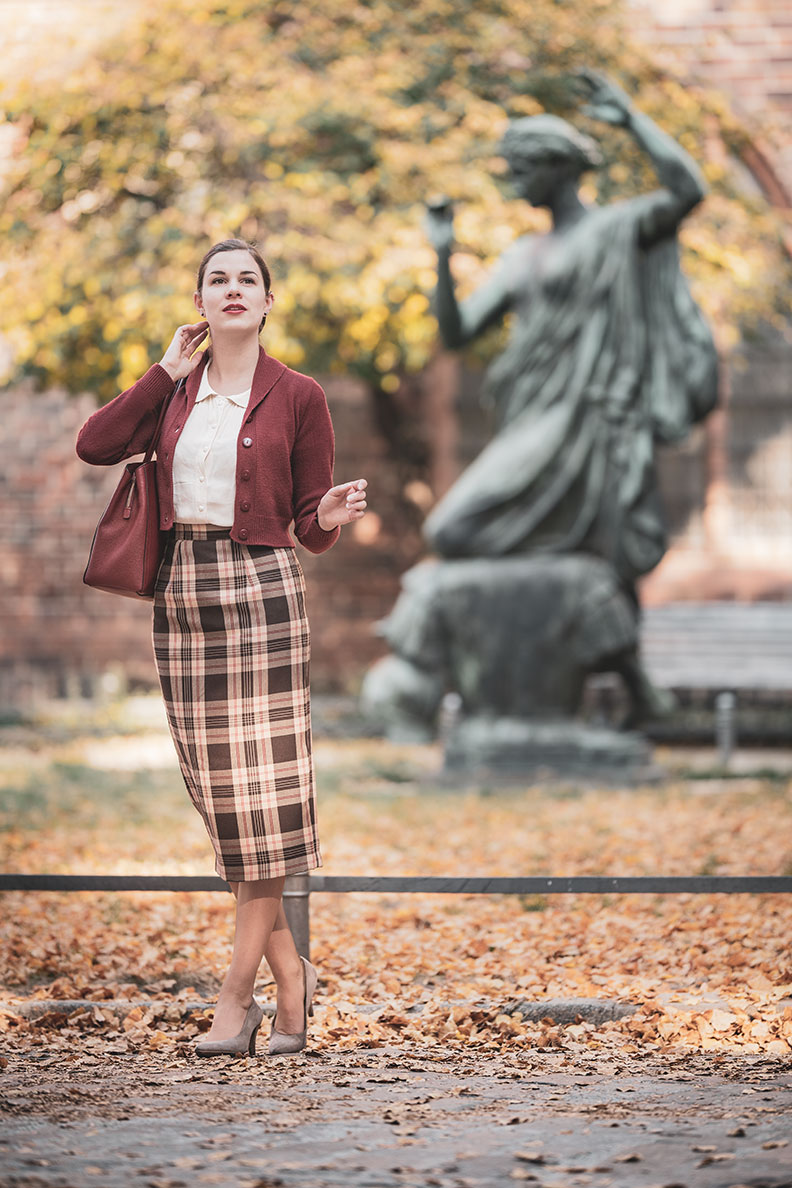 Before diving deeper into the story of the pencil skirt, we are going the examine where the funny name comes from.
Pencil Skirt: Conceptual Foundations
The pencil skirt is a fitted skirt with a straight, narrow cut. Generally, the skirt has knee-length. And this is where the name comes from: The skirt is long and slim like a pencil. As the narrow shape of the skirt can restrict the movement of the wearer, it often has a vent at the back, or at the side.
The Story of the Pencil Skirt
Although the pencil skirt has its roots in the late 1940s, its antecedents can be dated back until the late 19th century.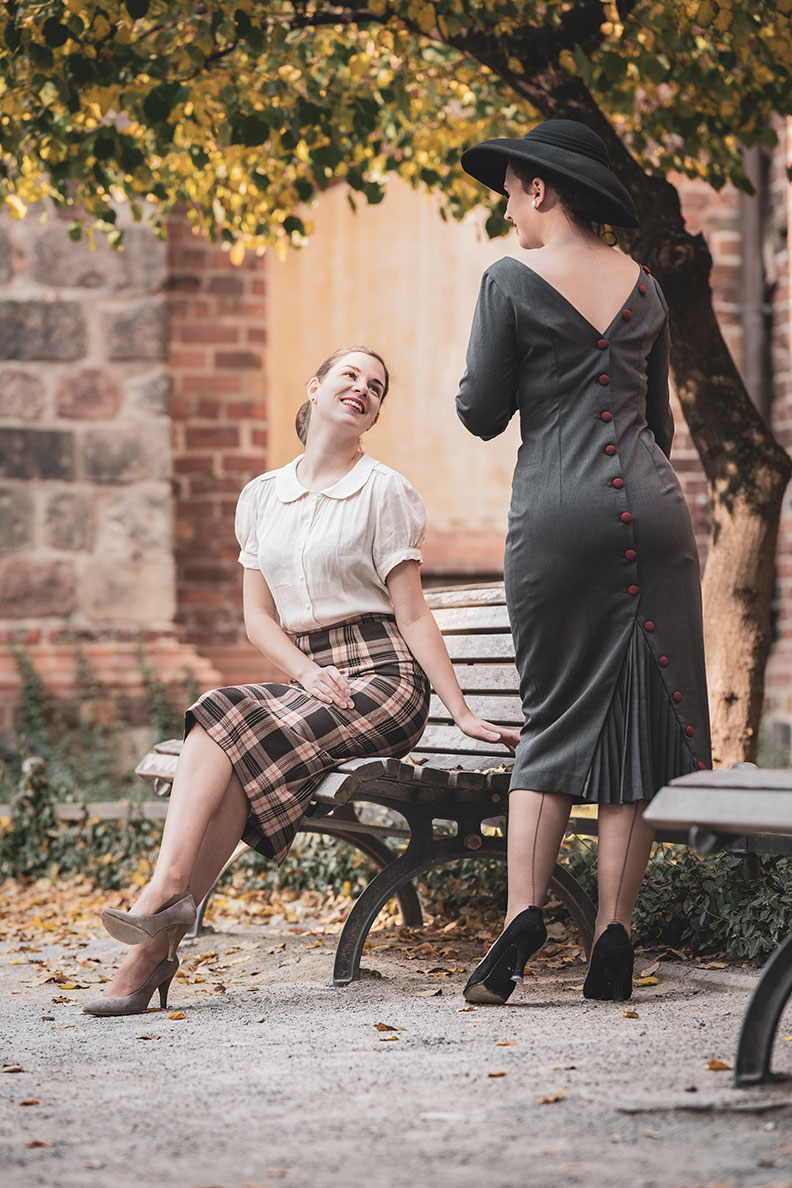 Ancestor of the Pencil Skirts: The Hobble Skirt
Around 1880, the so called hobble skirt came into fashion. These skirts had long and very narrow hem lines and therefore significantly impeded the wearer's stride. Women weren't able to do long and elegant steps, instead they were only able to foot it, and when they were in a hurry, their gait looked like they were hobbling, therefore the name hobble skirt. So it's no wonder that this skirt wasn't en vogue for a very long time. In 1910, however, the hobble skirt came back into fashion for another short period. Especially the French fashion designer Paul Pioret, but also some others, showed the hobble skirt in their collections. According to reports from this time, the hobble skirt was responsible for several accidents, as women had problems with climbing stairs of entering a car or carriage.
Luckily, the hobble skirt didn't survive the First World War. As many women worked in factories during war, they needed comfortable clothes which ensured freedom of movement. Until the late 1940s, the tight skirt didn't came back into fashion.
Christian Dior's New Look and the Pencil Skirt
Two years after the end of World War II, in 1947, Christian Dior showed his new collection in Paris. After all these hard war years of deprivations, he used almost obscene amounts of fabrics. Furthermore, his focus was on enhancing a woman's curves. His two prefered silhouettes were the tulip and hourglass shape. Newspapers called his style "New Look". Part of his collection was a navy blue suit consisting of a peplum jacket with pockets at the chest and a very slim fitted pencil skirt, that perfectly enhanced the hourglass silhouette.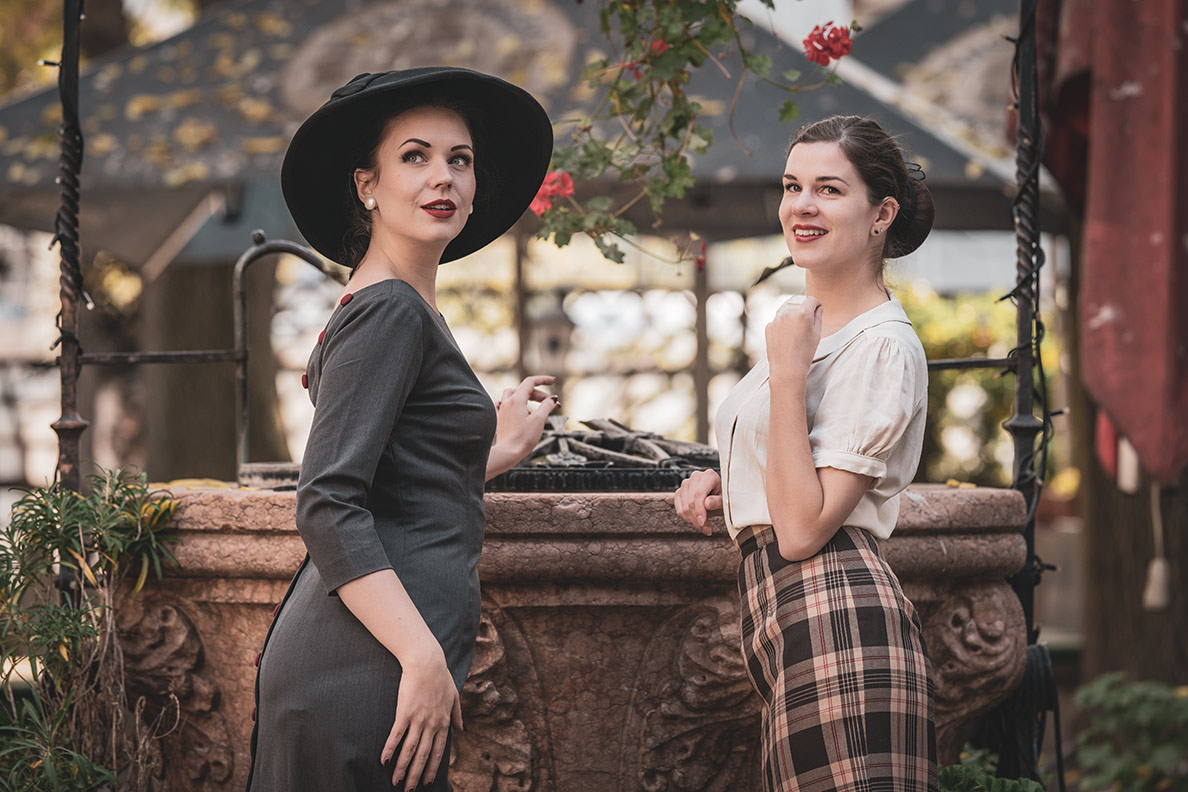 Coco Chanel's Pencil Skirt
Not very pleased by Dior's creations that sometimes even required shape wear and were kind of restrictive, Coco Chanel introduced her popular Chanel suit in 1954, consisting of a pencil skirt with a straight cut and a boxy jacket. Instead of enhancing a woman's silhouette, mademoiselle Chanel rather focused on wearing comfort and saw her suit as a counterpart to the mens' suit.
Pencil Skirts nowadays
As mentioned before, nowadays, pencil skirts are often part of a business outfit and worn in combination with blouses and blazers. But in the streets, you can also see fancy pieces in combination with sweaters and sneakers. So there are a lot of possible combinations. I now want to show you one pencil skirt styled in two different ways.
---
Shop more Pencil Skirts:

The Pencil Skirt by Vivien of Holloway
I own a lot of pencil skirts. A wonderful new addition to my growing collection is the Pencil Skirt "Caramac" by Vivien of Holloway. The slim, knee-length cut is very classy and perfect for so many different occasions. I especially love the chequered pattern and beautiful, warm colours. This skirt not only looks great in everyday life, but also at the office.
Everyday Look with the Pencil Skirt
For a beautiful everyday look, I team the pencil skirt with a top in "Corn Yellow" by Vivien of Holloway and fancy tights. And as the summery temperatures are definitely over now, it's also a good idea to wear a cardigan. Mine is the pretty Jenny Cardigan in "Rosewood".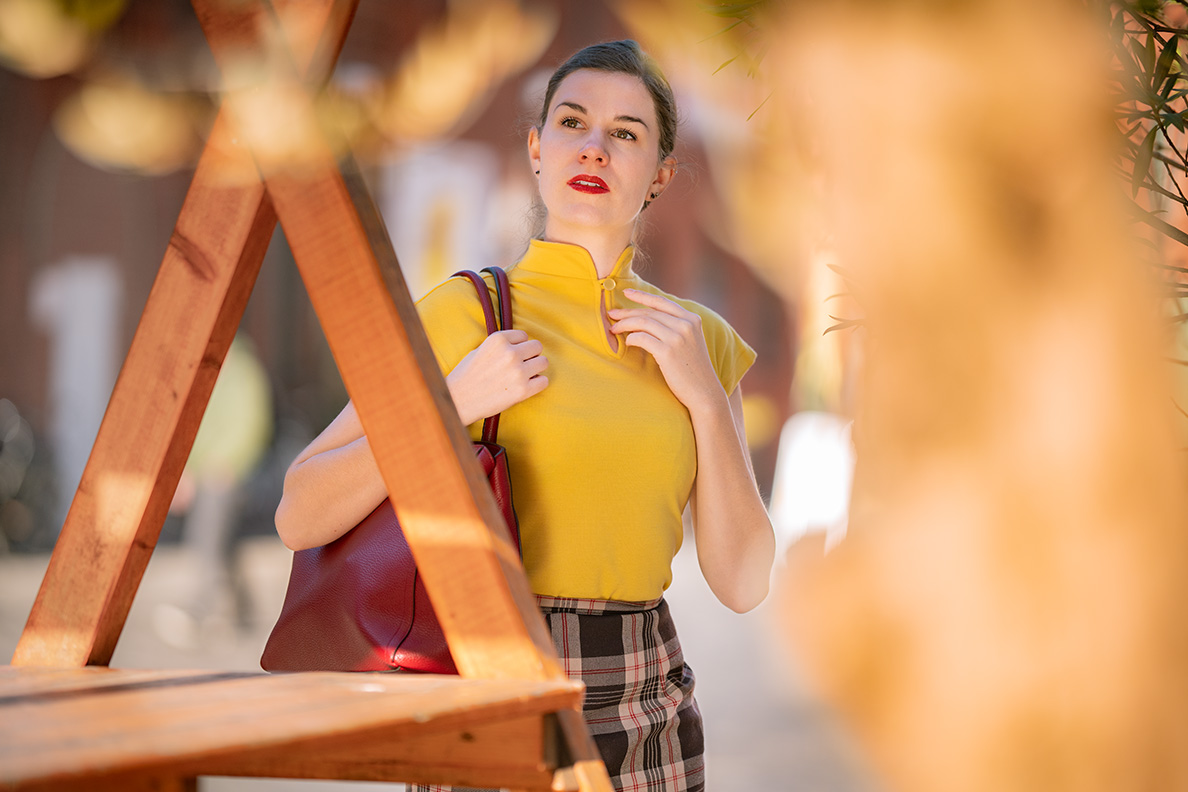 Warm tights with a thrilling "seam" made of vinyl finish the vintage inspired everday outfit.
This is a perfect look for date with your girls, a shopping trip or café tour. 😉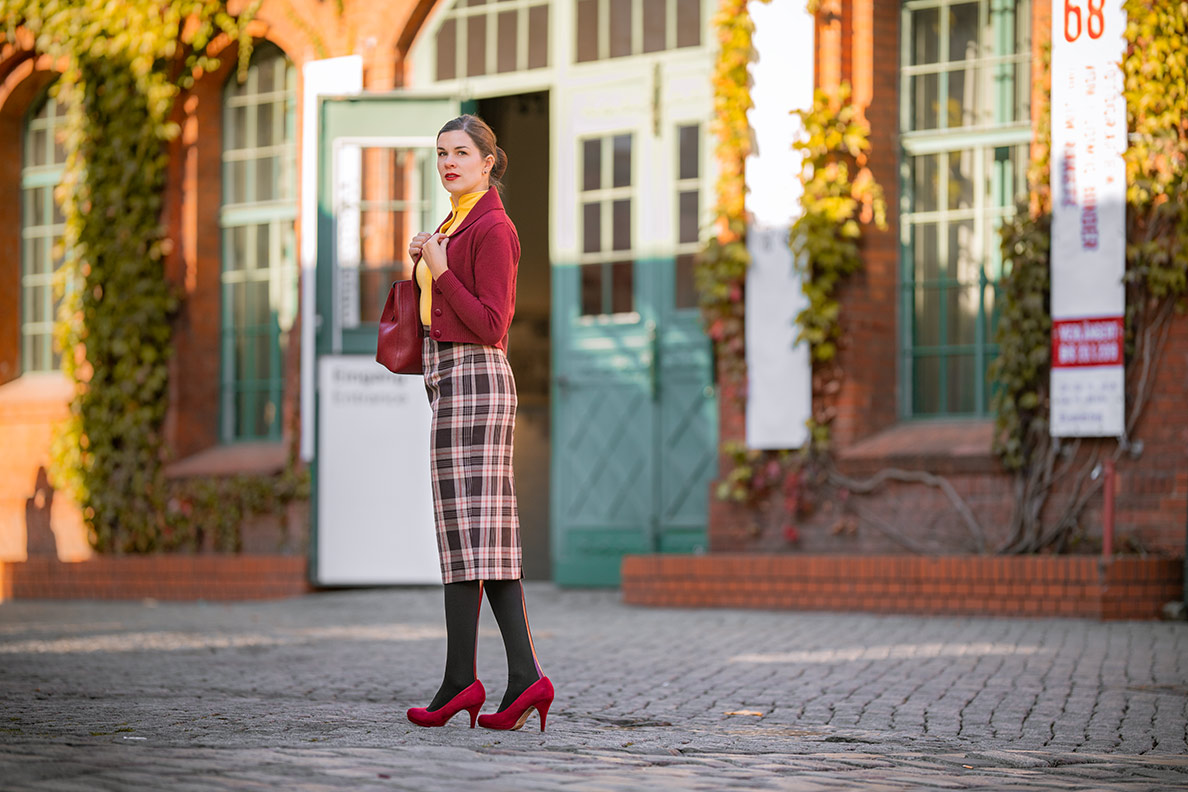 ---
Everyday Outfit – the Details:
Pencil Skirt "Caramac": c/o Vivien of Holloway
Top: c/o Vivien of Holloway
Cardigan: c/o Vivien of Holloway
Handbag: Furla
Tights: Calzedonia
Pumps: Tamaris, very similar here