Stylish hat hairstyles for summer
This blogpost contains affiliate links (marked with *)
Hats conceal an oily hairline, and help to look amazing even on bad-hair-days. The right hairstyle, though, is able to make your hat look even better. However, not every hairstyle works for any hat and event. This is why I'm going to show you some easy and pretty hat hairstyles for every occasion.
Simple Hat Hairstyles: Hair down
A hairstyle that works mit almost every hat is to simply wear your hair down. If you have some natural culs or waves, you can enhance them by using a special product like hair foam or something like this. Then, put your hat on and you are ready to go!
This hairstyle looks good with the following hats: Hair down goes with almost every hat, despite very elegant ones or fascinators. Those hats require a bit more styled hair.
Vintage inspired Hat Hairstyles: Curls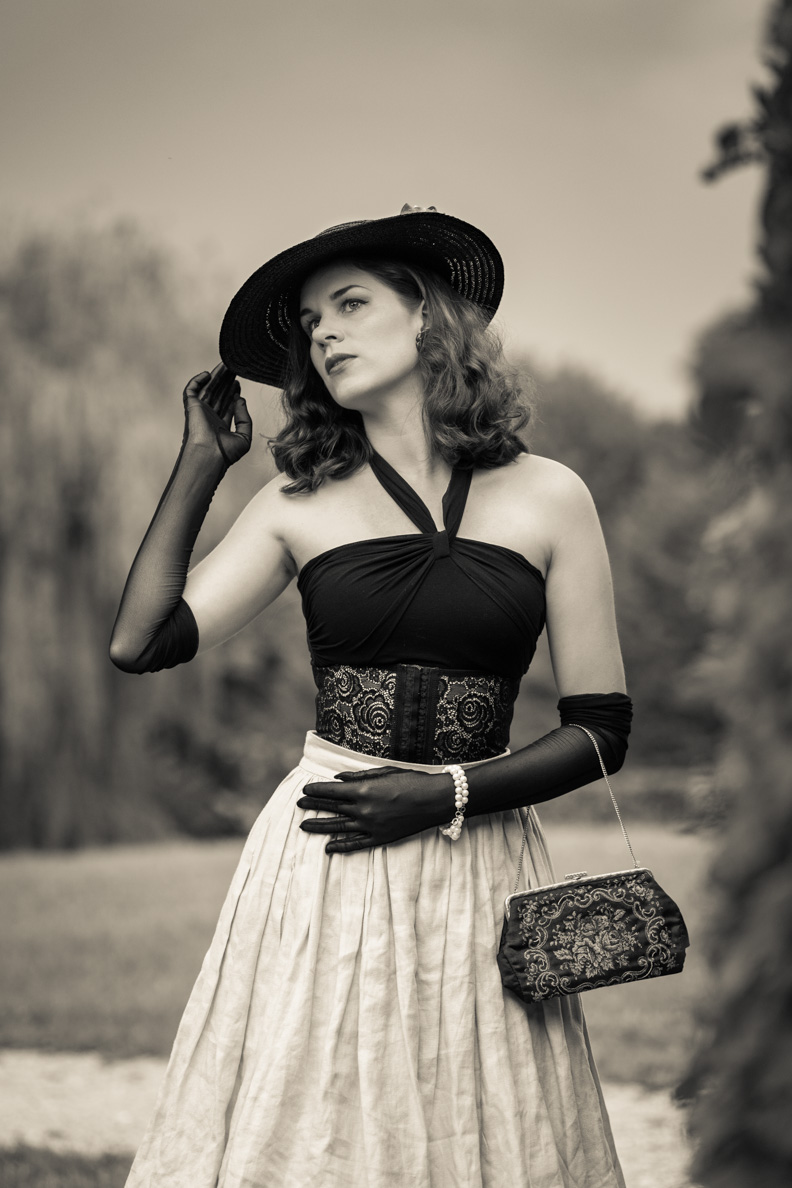 For an elegant vintage style, I like to curl my hair. Depending on the style I want to achieve, I wether use hot rollers or sleep-in rollers.