At the moment, I'm enjoying Croatia's sun and the cristal clear Adriatic Sea to the fullest. Since this year's summer in Germany has been quite rainy and grey, I'm happy that I'm now able to wear all my pretty summer retro dresses. With this blog post I want to start a blog series in which I show you my outfits from two days. Because we are going to stay for 14 days, I will publish seven articles  with my outfits of the day.
PS: Since I don't have too much space in my suitcase, there are some accessories and clothes I wore more often. Therefore this style diary is also perfect for those of you who want to start a vintage wardrobe, and are unsure in which basisc they should invest.
---
Day 1: A retro Dress by Banned Apparel and fruity Accessories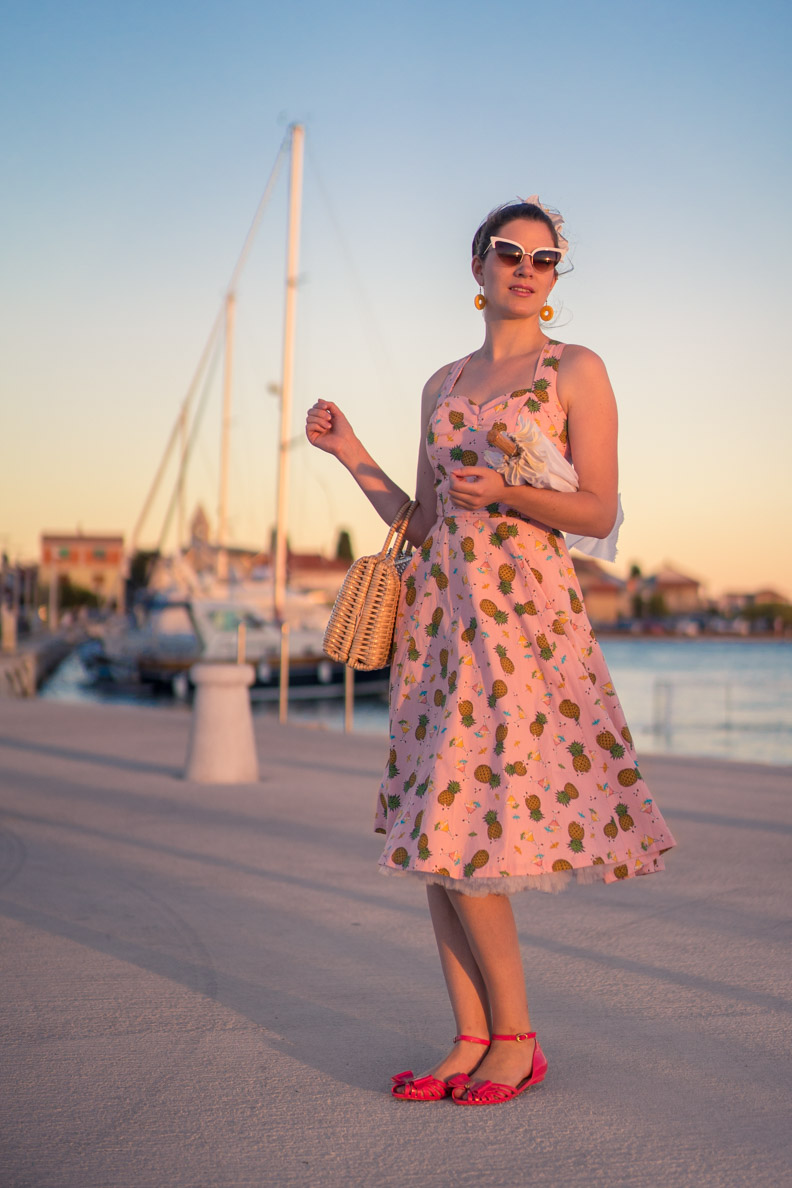 Dress: Banned Apparel
 (find this dress in combination with different accessories here)
Cardigan: Collectif Clothing
Earrings: Glitter Paradise
Shoes: Petite Jolie (out of stock, but similar here
)
Petticoat: similar here
Parasol: via Amazon
Sunglasses: similar here
Handbag: Vintage
---
Day 2: A 50s Skirt by Von 50′ and black Details
Top: Dovima (similar here)
Skirt: Von 50′
Shoes: Miss L-Fire (sold out)
Earrings: Glitter Paradise
Handbag: via TopVintage (similar here)
PS: Are you already following me on Instagram or Facebook? There I always post my current #ootd.