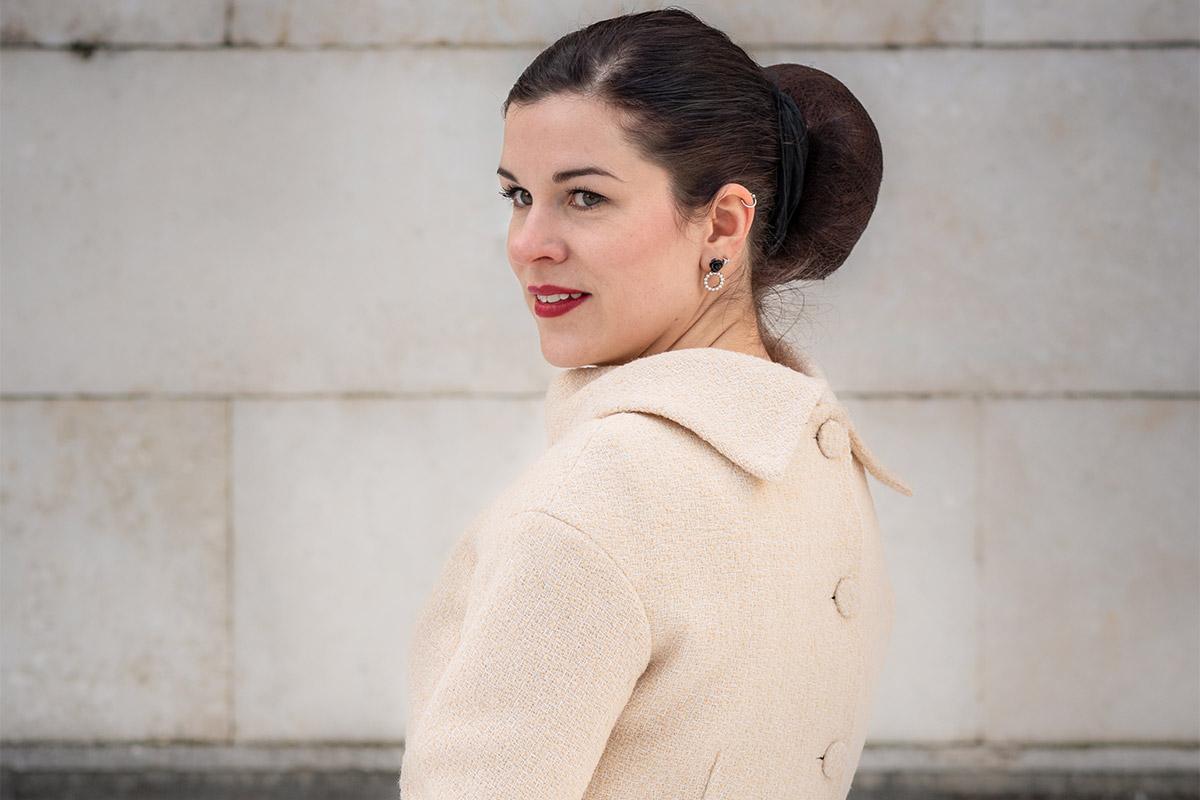 This blogpost contains affiliate links (marked with *). If you shop products via those links, I may get a small provision which helps me to maintain my blog. Of course the price doesn't change for you.
A beige ensemble by Ginger Jackie
The elegant style of the late 50s and early 60s inspires me very much, currently. I absolutely adore those classy, elegant cuts. Furthermore, the style is not as opulent as the New Look of the early 50s, and therefore a bit more practical for everyday life. Luckily, I own an ensemble that is inspired by exactly this style. So it definitely is time for a new outfitpost with some shopping tips and styling ideas!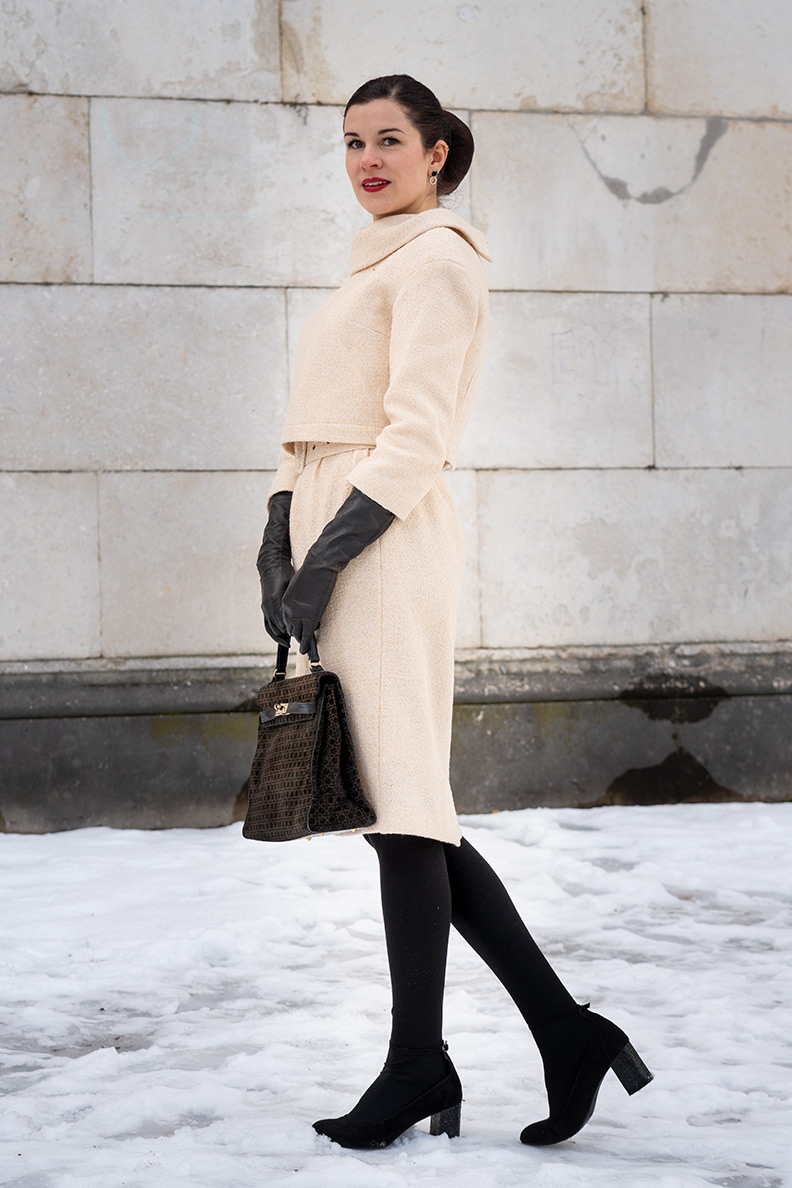 Outfit Details:
Beige Ensemble: Ginger Jackie
Tights: Calzedonia*
Shoes: similar here*
Handbag: Vintage, similar here*
Gloves: Vintage, very similar here*
Brooch: similar here*
---
Beige Ensemble meets black Accessories
My wonderful ensemble is by Ginger Jackie and consists of a subtle dress with a waist belt and a matching jacket. The jacket, by the way, is something very special, as the buttons are at the back! This is definitely an eyecather and adds that certain something to the look. However, there is one drawback: It is almost impossible to put the jacket on and off by yourself. 🙂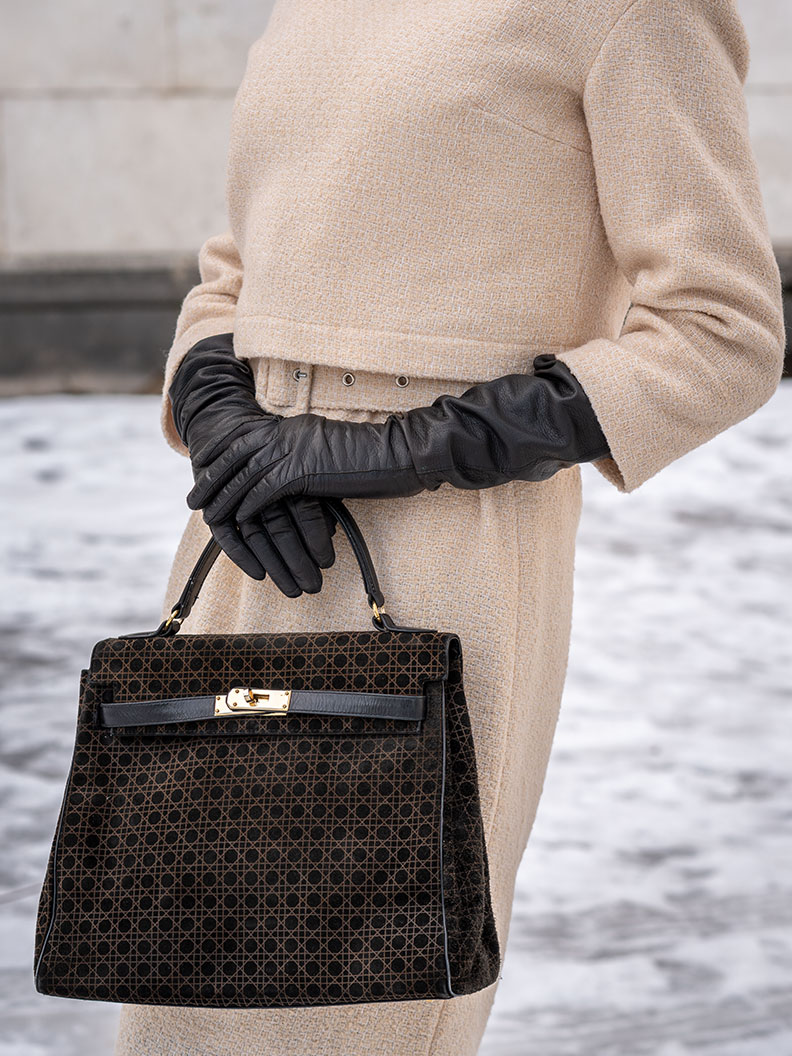 The ensemble is super warm and therefore perfect for the cold season! As soon as it get's just a little bit warmer, I am going to wear it with sheer nylons. But until then, I rather go for warm thermal tights as well as long black gloves*.
*Affiliate links

---
Pretty Clothing inspired by the late 50s and early 60s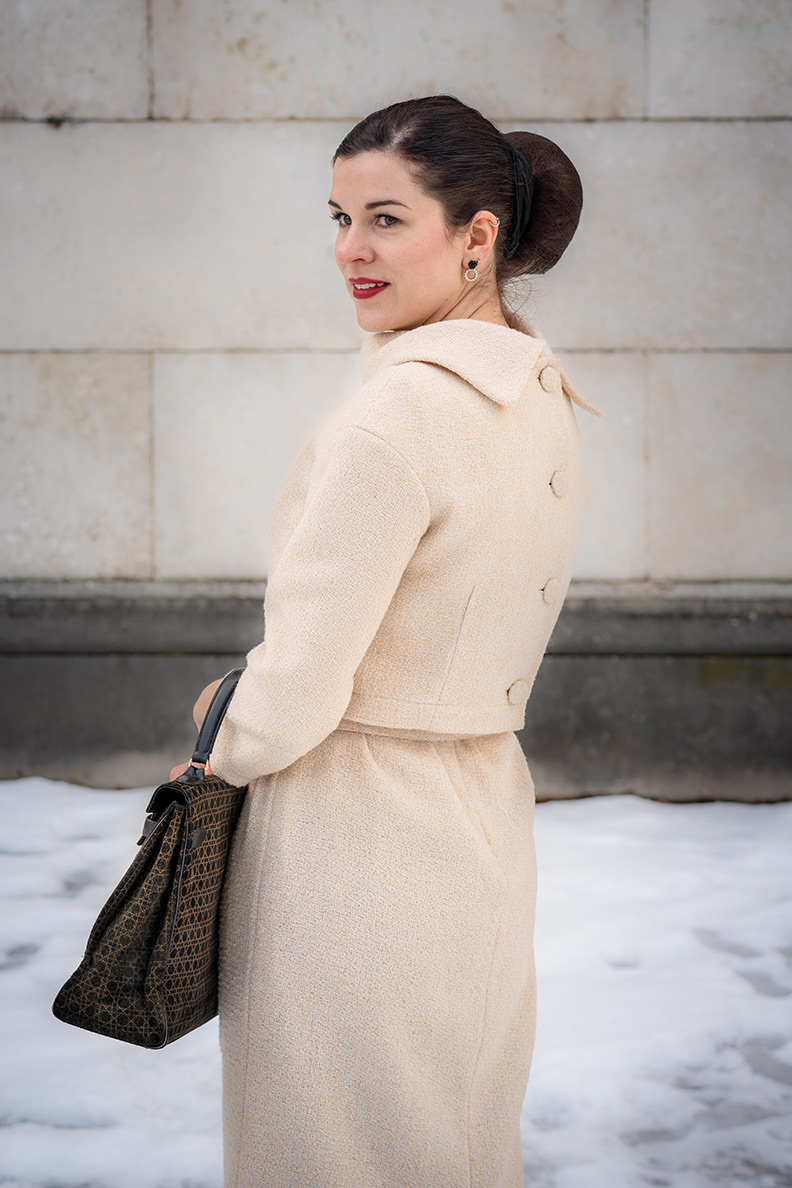 As I mentioned before, I absolutely adore the style of the late 50s and early 60s. It looks more grown up than swinging circle skirts with puffy petticoats (although I still love them, too!) and is super elegant. And just in case you like this style as much as I do, I searched for a few more garments inspired by this look:
*Affiliate links

---