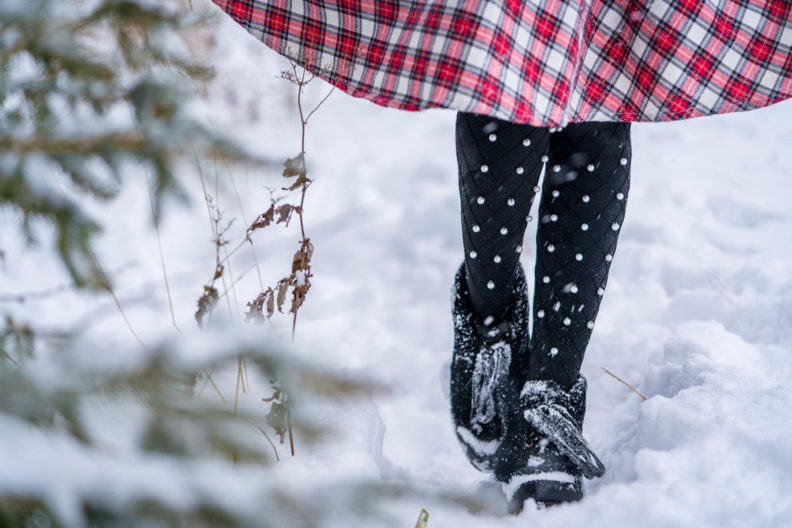 Cosy thermal tights for cold winter days
Winter is coming! The temperatures are dropping, and it is getting quite cold outside. So everyone who still wants to wear skirts and dresses outside must come up with something. My super simple solution: Cosy thermal tights! In the following, I am going to tell you which ones I personally like and how to make even the most boring ones look stylish.
This blogpost contains affiliate links (marked with *)
What are Thermal Tights?
Thermal tights are simply very warm tights. Those tights are that warm, as they are super thick, fleecy inside, made of warm materials like cashmere or merino wool – or even combine more or all of these characteristics.
---
Warm Tights for cold Winter Days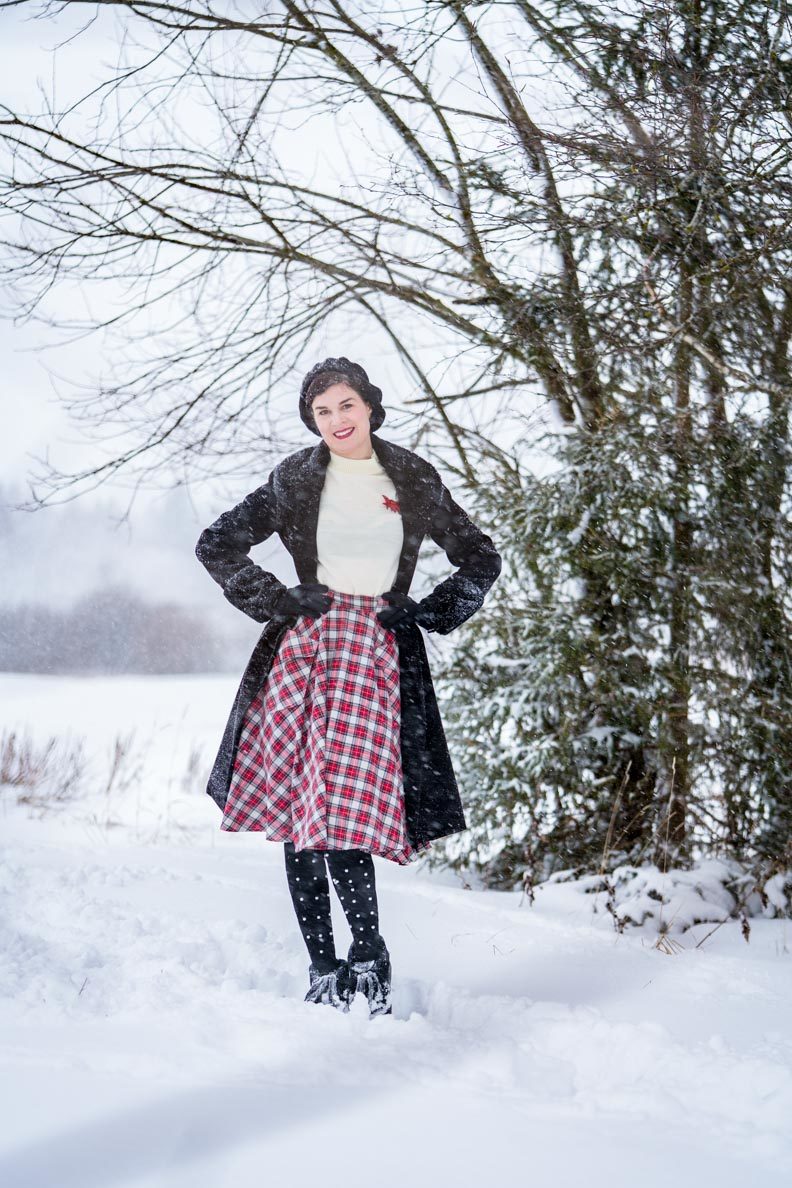 A lot of different brands offer warm thermal tights. Personally, I almost always wear the Ultra Opaque Tights by Calzedonia, which are super warm and fleecy inside. I even think these tights are warmer than some trousers! I own a few ones of them in different colours, so I can be sure I always have a pair of warm tights to wear, even when I am wearing skirts and dresses every single day.
But of course, there are also some other hosiery brands that offer warm and cosy tights. Wolford*, Falke* or Nur Die* are just a few of them.
Where to buy warm and cosy Tights:
*Affiliate links

---
How to style cosy Thermal Tights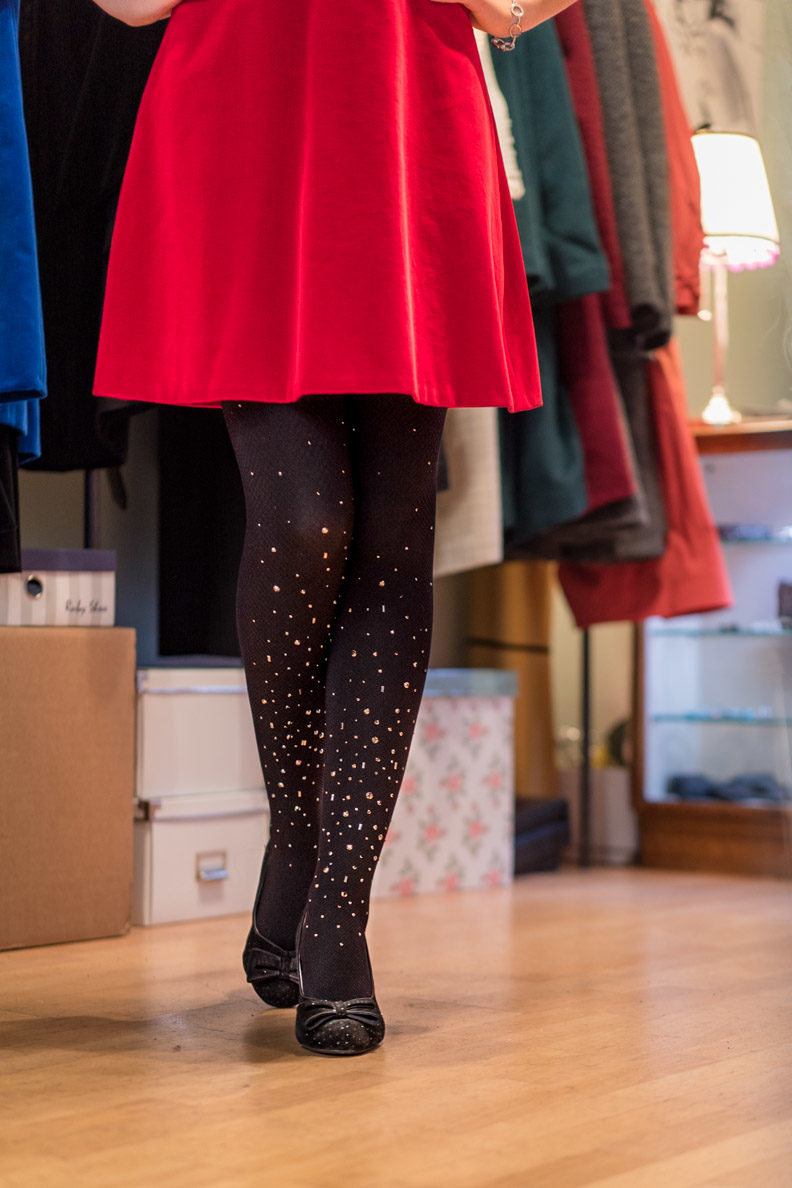 Thermal tights are super practical for cold days. Nevertheless, they can also look a bit boring. But this actually isn't a real problem. To make them look more glamorous, I like to team a subtle pair of warm tights with fishnet tights with applications like sparkly rhinestones* or pearls*.
By the way: Of course you can also wear a pair of sparkly or shiny tights on top of your thermal tights! This makes the legwear even warmer. Just keep a few things in mind.
What to keep in Mind when layering Tights: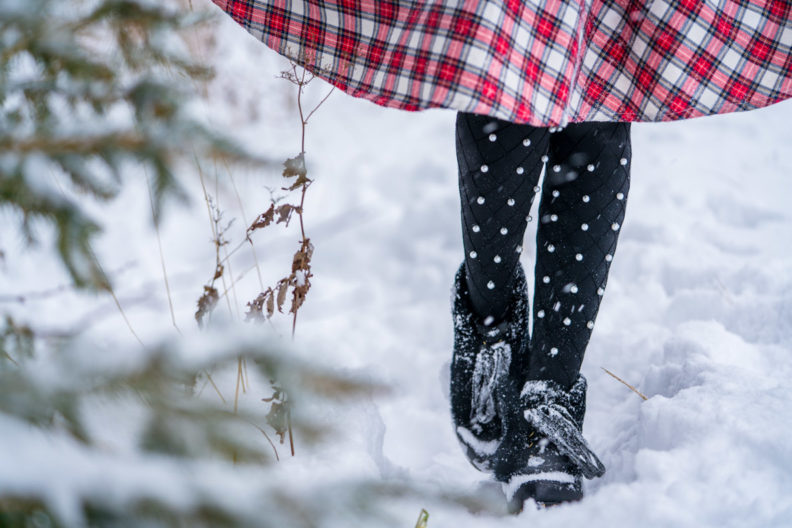 Make sure the tights you want to wear on top of your warm thermal tights are not too small and tight. When in doubt, consider buying them a size larger.
The tights you want to wear on top of your warm tights should have the same base colour. So if you are wearing black thermal tights, for example, wear black fishnet tights with rhinestones or pearls on top.
Fancy Tights you can wear on top of your cosy Tights:
*Affiliate links

---
Outfits that go well with warm Tights
Warm and cosy tights actually go very well with a lot of different autumnal/winter outfits. I like to team them with wool dresses, warm winter skirts, lace-up boots and elegant coats, for example. Just wear them with whatever you like!
What to wear with warm Tights:
*Affiliate links

---
This might also be interesting for you: