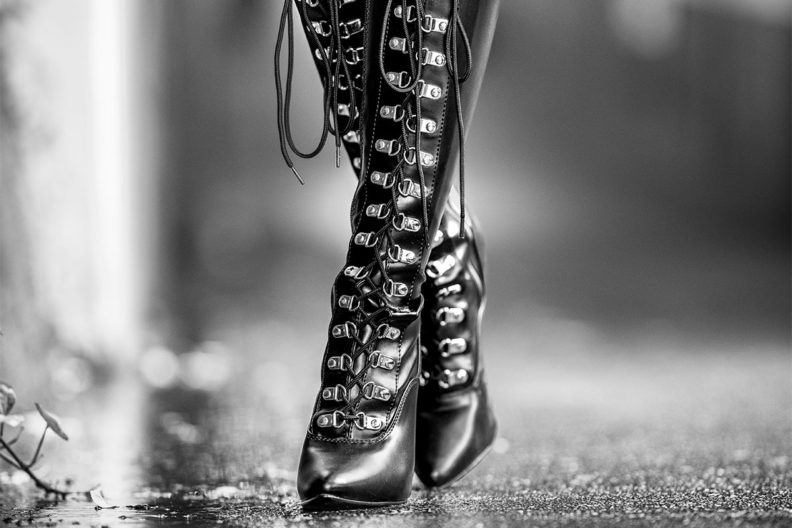 Lace-up boots and shoes for autumn
Muddy weather, rain showers, and slippery roads from all the golden leaves – autumn actually is a beautiful season; however, autumn also has some pitfalls. So the perfect shoes are a must. During golden season, I wear – depending on the weather – lace-up shoes, ankle boots, or boots. Why I prefer lace-up shoes? Well, they not only fit best, in my opinion, but also always look a bit "retro". In the following, I am going to show you my favourite lace-up boots, shoes, as well as ankle boots, and tell you how to team them. So let's start with flat shoes and finish with super high boots. 😉
This blogpost contains affiliate links (marked with *)
Perfect for active Days in the City or Countryside: Comfy and flat Lace-up Shoes
Flat lace-up shoes are, in my opinion, a must-have. They are simply perfect for active days, when you must walk a lot and want some comfortable, but elegant shoes. I own a pair of black lace-up shoes by Beyond Skin, as well as a pair of beige ones. If you only want to invest in one pair, I recommend black ones, by the way, as those are easier to combine with different outfits.
*Affiliate links

How to style comfy, flat Lace-up Shoes
Flat lace-up shoes go very well with flared dresses and skirts. They look good with both, by the way, sheer and opaque tights. I wouldn't wear flat shoes with very fitted pencil skirts, though. If you prefer tight skirts, I recommend one with a straight cut. Of course, you can also team lace-up shoes with (flared) trousers.
*Affiliate links

---
Perfect for active Days in the City: Lace-up Ankle Boots with a low Heel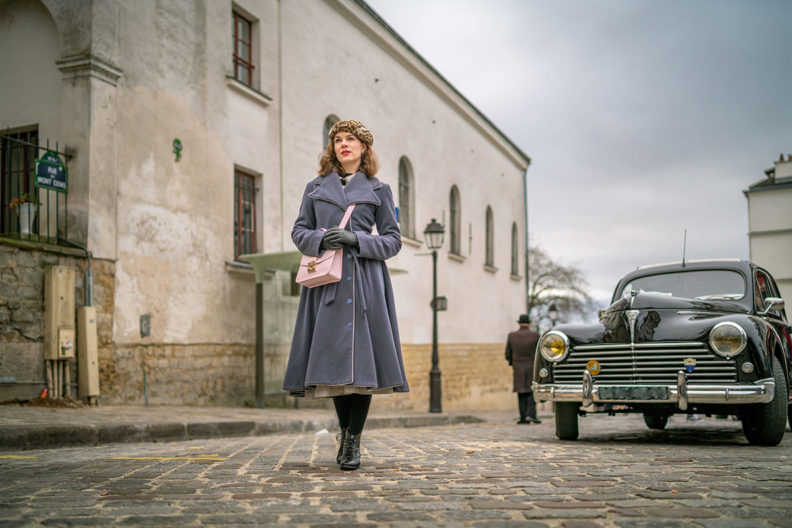 Just in case you need comfy shoes but want something more elegant than lace-up shoes, I recommend ankle boots without or only with a low heel. They are perfect for sightseeing tours in the city or simply everyday life. Mine are by Ralph Harrison, by the way, and were a super comfy companion during my trip to Paris.
*Affiliate links

How to style Lace-up Ankle Boots with a low Heel
Ankle boots without or with a low heel are real allrounders and go well with a lot of different retro outfits – even with elegant suits! But especially if you choose ankle boots without a heel, I would rather wear them with flared or straight skirts, instead of pencil skirts.
*Affiliate links

---
Perfect for bad Weather and Hiking: Flat Lace-up Boots with good Soles
Not as elegant as the previously mentioned shoes, but super practical: Lace-up boots with good soles are perfect for bad weather and even smaller hiking tours. I wore my black lace-up boots by Timberland* for a trip to the Sigmund-Thun-Klamm, a hiking tour to the Oberhofalm, a well as in the Scottish Highlands, for example.
*Affiliate links

How to style flat Lace-up Boots
Flat lace-up boots go very well with country-style outfits. I love to team them with chequered skirts or dresses, warm tights, and comfy knitted cardigans.
*Affiliate links

---
For many different retro Outfits: Lace-up Ankle Boots with a Heel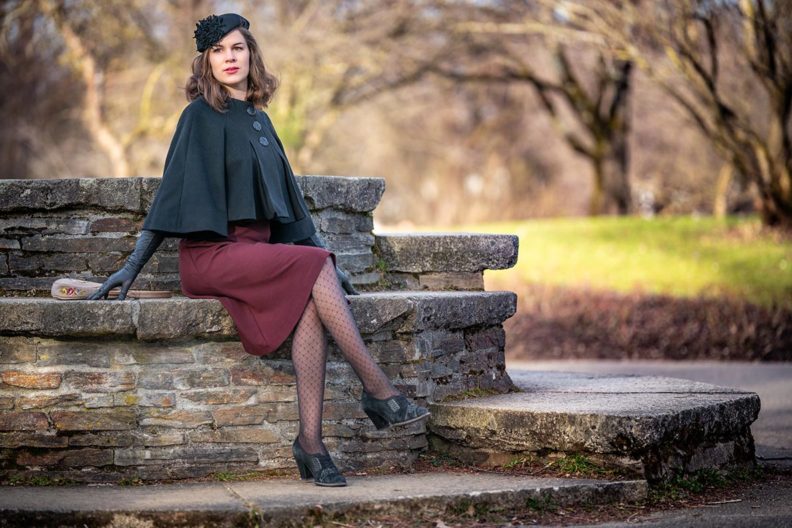 Lace-up pumps (the ankle boots that actually end below your ankle) as well as lace-up ankle boots are perfect for everyone who wants to wear elegant shoes but doesn't like cold feet. I own several pairs of such ankle boots and choose a pair depending on the weather. I wear some subtle ones by Miss L-Fire (similar here*) if the weather is quite good, choose ankle boots with good soles (similar here*) for rainy days, and my beige pair if I want to wear something else than black. 😉
*Affiliate links

How to style Lace-up Ankle Boots
Lace-up ankle boots are my alternative to classy heels if the weather is bad. They go well with almost all my autumn dresses, trousers and skirts – even the very elegant and fitted ones.
*Affiliate links

---
Perfect for special Occasions: Fancy Lace-up Boots with high Heels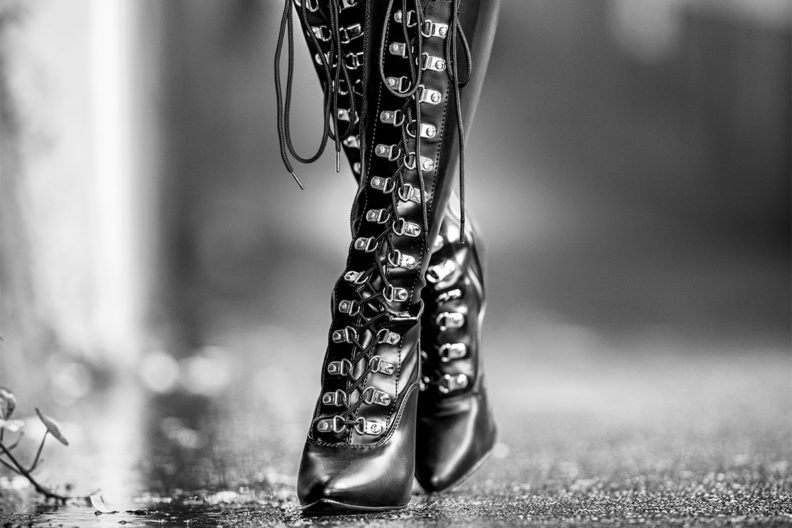 If you want something very thrilling, I recommend lace-up boots with high heels. They are not only a real eye-catcher but are also a great choice for rainy and cold autumn weather. I personally love boots with super high and thin heels, but of course you can choose other boots as well. My gorgeous boots are by Pleaser*, by the way.
*Affiliate links

How to style fancy Lace-up Boots with high Heels
Such fancy boots are a perfect way to spice up a subtle look. I like to team them with elegant dresses like the little black dress or a grey one. But they also go well with suits and more conservative garments, as they add a super fancy contrast. I like it if the hemline of my dress or skirt ends a little bit above my dress, or even covers the boots a bit. I personally wouldn't wear these lace-up boots with mini skirts or dresses, though, as I still want my outfit to look elegant. But of course, this is just a matter of personal taste.
*Affiliate links

---