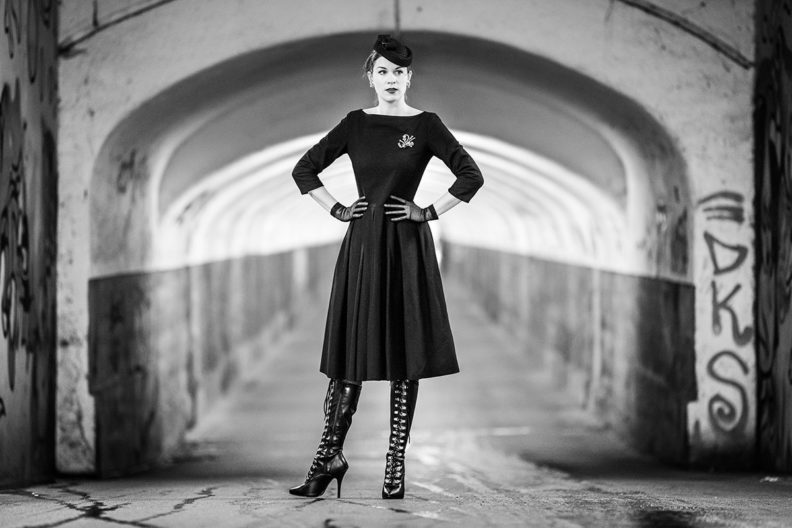 My fashion must-haves for autumn
Oh what changeable weather we currently have! From sunny and warm, to rainy and icy. So at the moment, I am constantly running between my balcony and windowsill to resuce my flowers from the cold, and bring them back into the sun. And while I am busy saving my plants, you might want to know more about my current autumn fashion favourites that lift my spirits. 
This blogpost contains affiliate links (marked with *)
---
Fashion Must-haves for Autumn: Retro Dresses with long Sleeves
Cold temperatures require long sleeves. Luckily, there are a lot of pretty retro dresses with long or 3/4-length sleeves available. I also recommend to choose a thicker fabric. You will find pretty vintage inspired dresses at TopVintage* or Napo-Shop*, for example.
By the way: I personally like dresses in neutral colours like black or grey, as those not only look super elegant, but also go very well for a lot of different occasions.
*Affiliate links

---
Autumn Favourites: Thrilling Lace-up Boots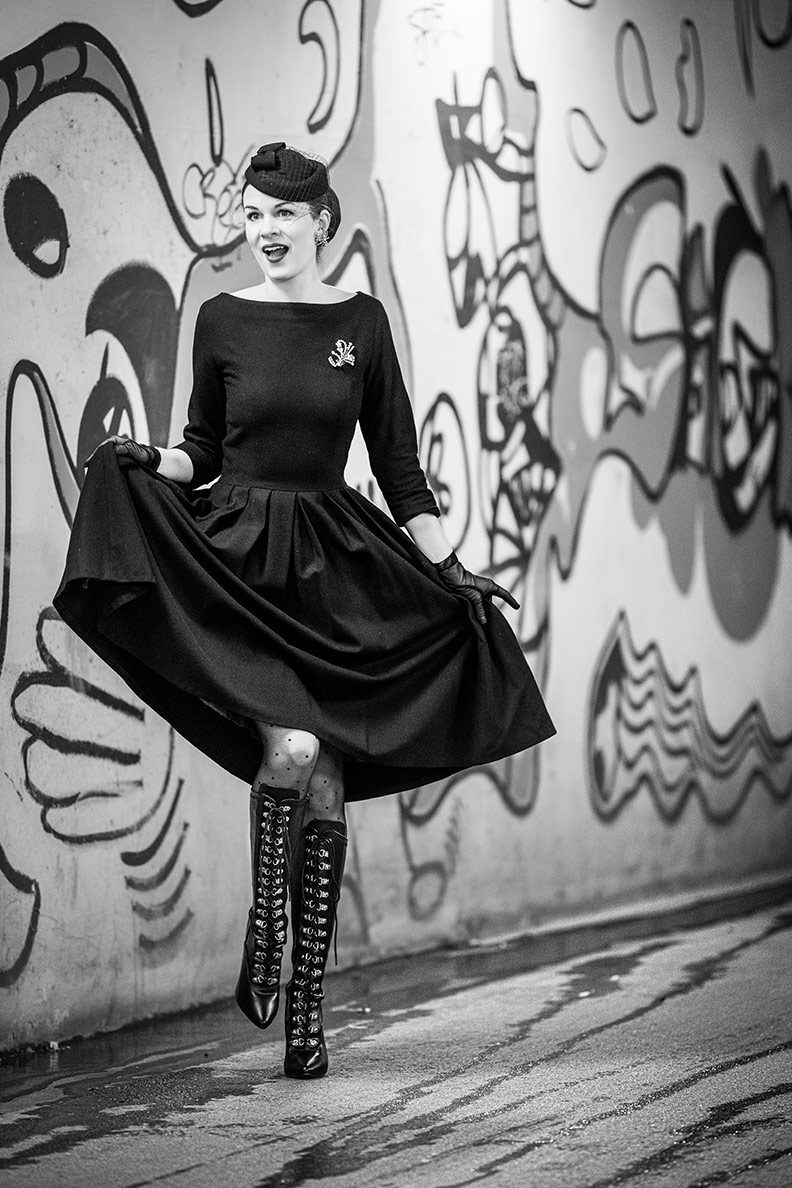 What kind of shoes are more appropriate for this rainy, muddy weather than boots? Exactly, none. And this is why I searched for a thrilling pair that goes well with my retro dresses. I got inspired by some of the fantastic boots shown in the book Charles Guyette – Godfather of American Fetish Art*. Charles Guyette is known as a pioneer of fetish style and photography, and even went to federal prison for publishing his art, and therefore becoming the first martyr of fetish art history. He influenced and still influences the fetish art.
I finally found a gorgeous pair of fetish boots by the brand Pleaser* online. As the boots get laced, they fit perfectly on my legs, and don't they look absolutely amazing?
*Affiliate links

---
Favourites for Autumn: Stockings and Tights
Stockings and tights are another fashion must-have for autumn – of course. Beside real fully fashioned nylons, I also like fancy tights with patterns. As my boots are already very striking, I went for subtle tights with dots by Falke*, this time. If I want to achieve an authentic vintage look, on the other side, I go for seamed stockings, and if I want to add some modern vibes, I wear tights with fancy prints like leopard (click here to see an example).
*Affiliate links

---
Fashion Must-haves for Autumn: The Accessories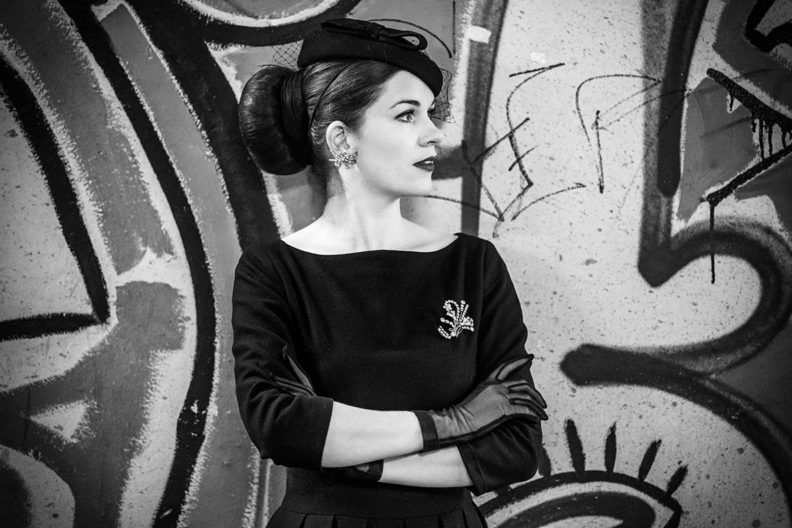 Never forget some matching accessories to finish a look! One of my favourite accessories are definitely hats. And while I like to wear straw hats in summer, I usually go for some more elegant hats and fascinators during the cold season. PS: In this blogpost, I show you some wonderful hats for autumn and winter.
*Affiliate links

Beside hats, I also love gloves, so they are another personal fashion must-have for autumn. Depending on the weather, I choose between very elegant, sheer gloves, and vintage leather gloves.
Sparkly jewellery is the cherry on the cake of a lovely outfit. And in this blogpost, I already showed you some eerily beautiful jewellery for autumn.
*Affiliate links

---
What are your fashion must-haves for autumn?