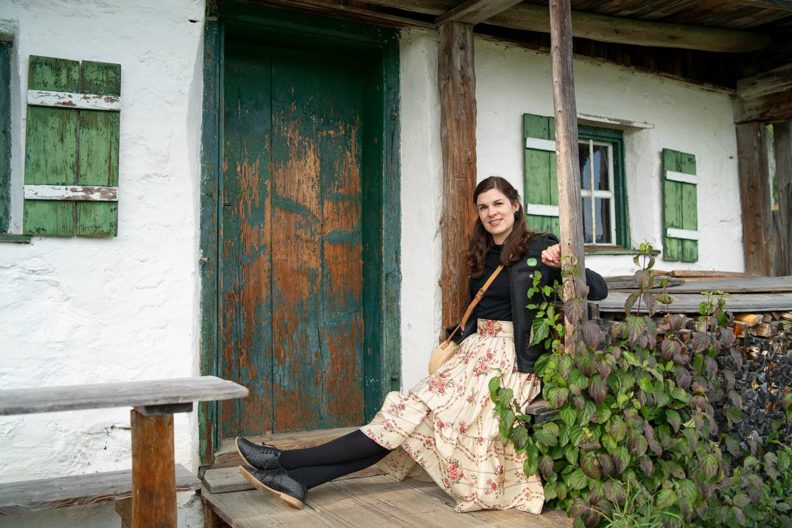 My week: Autumn is here!
After I felt a bit melancholic at the end of summer, I finally get more and more excited about my favourite season: Autumn! I even did a few exciting things in the last few weeks. So let's see what I did, wore, bought, and ate lately.
This blogpost contains affiliate links (marked with *)
What I did:
I met a dear friend in Augsburg, had a drink, walked through the park almost every day, watched the ducks in the pond, and simply enjoyed those lovely autumn days.
Furthermore, I visited the gorgeous open air museum Glentleiten (see pictures), and went to the beer garden in the evening with friends – a perfect day for me! 😉
---
Latest blogposts on RetroCat.de:
---
What I wore
The summery temperatures are passé, and therefore, I put my summer dresses at the back of my closet and brought out my retro dresses with long sleeves, jackets, pretty sweaters, and tights, of course.
*Affiliate links

---
What I ate & drunk
Due to the autumnal weather in the last few weeks, I mainly drank tea. I also had a drink, as you can see in the pictures. But in return, my meals were quite healthy. 😉
---
What I bought
I actually bought quite a few things in the last few weeks, so I had to subdivide those pieces into categories, to not lose overview…
Tights:
Stockings and tights definitely are must-haves for me. The only days when I don't wear hosiery, are those super hot summer days. But as we have autumn now, I decided it is time for some new stylish tights. I got inspired by the tight trends 2020 and bought the following legwear:
*Affiliate links

---
Teas: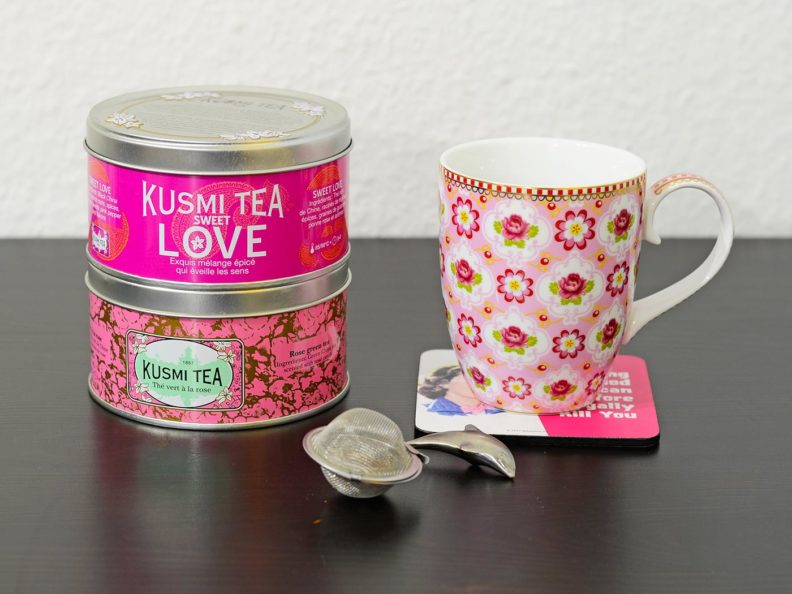 Just in time for the beginning of autumn, I bought some new as well as beloved teas:
*Affiliate-Links

---
Autumn Decoration:
I discoverd artificial flowers! Although I absolutely love to always have fresh flowers in my flat, I found it quite expensive to buy new ones over and over again. So I searched for fake flowers in different stores and was quite surprised that they actually look pretty good! For my autumn decoration, I bought artificial flowers in warm colours, as well as some decoration pumpkins. 😉
*Affiliate links

---
What I watched
As soon as the days are getting shorter, I watch movies and series more often. In the last few weeks I saw Sherlock Holmes, for example, as well as the following series:
Emily in Paris (on Netflix): Lovely setting and a few pretty outfits, however, I absolutely dislike the very awkward stereotypical presentation, so I stopped watching the series after a few episodes. What about you? Did you already watch Emily in Paris? And did you like the series?

Ratched (on Netflix): A new vintage series on Netflix. I only watched two episodes by now. But what I already can say: The shown outfits are absolutely amazing!
PS: You will find more recommendations for retro and vintage series on Amazon Prime and Netflix in this blogpost.
---