My week
Last week felt more like April than June, at least weather-related. We had so much rain and very low temperatures at the beginning of the week. One day, I even had to go back home to grab a warmer jacket. At the end of the week, summer came back and it was so hot, I had to go back home to put on a lighter dress… Well, in the following, I'm going to tell you what else I did last week.
This blogpost contains affiliate links (marked with *)
What I did:
Last week was full of boring paperwork, and I finally started with my tax declaration – not very exciting, but when it's done, it always feels good. 🙂
On Thursday and Friday, the weather was amazing, so we decided to spend those two days in the countryside, went on a hike, and tried our new photo equipment.
No matter how good or bad the weather was, I tried to go out for walks as often as possible, and therefore reached my step goal every day.
---
What I bought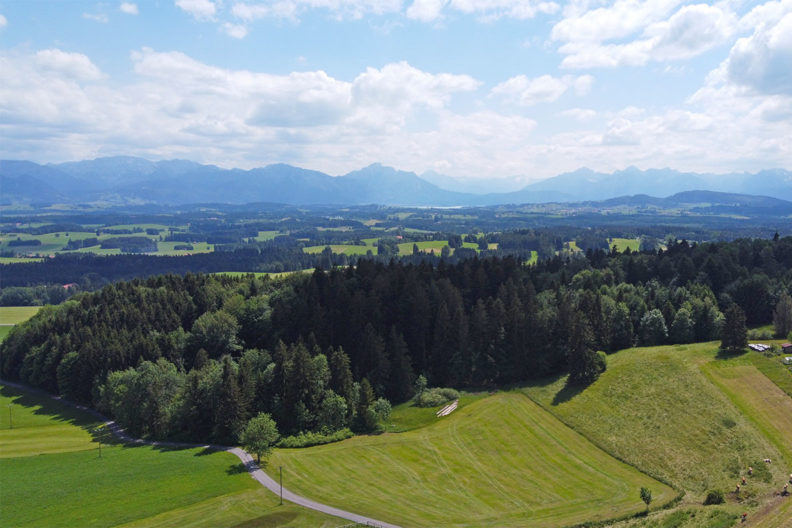 I had to thought twice, but last week, I haven't bought anything else than groceries. My boyfriend, though, bought a drone (the DJI Mavic Mini*, to be precise) – what a fun toy! We are still learing, but I can't wait to take some lovely videos and photos with the drone!
---
What I read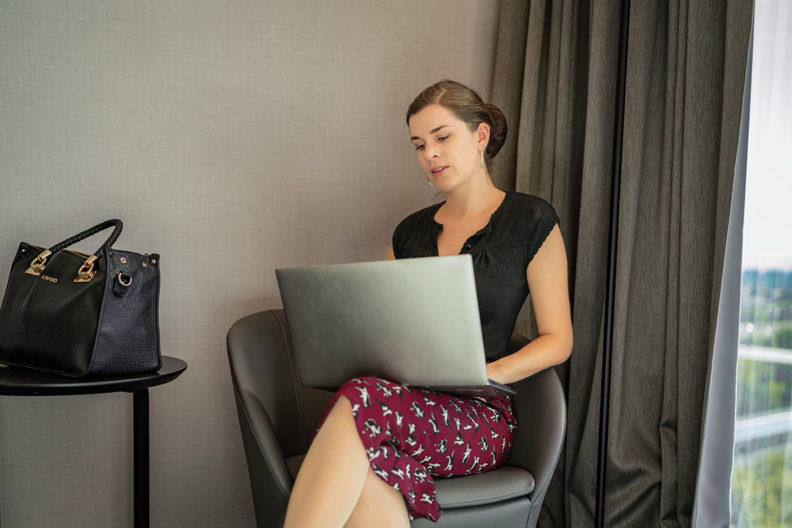 I actually really wanted to read a new book, but in the end, the only things I read was the stuff I needed for my tax declaration – not that thrilling. 😛 Next week, I will start another attempt to finally read a new book.
---
What I wore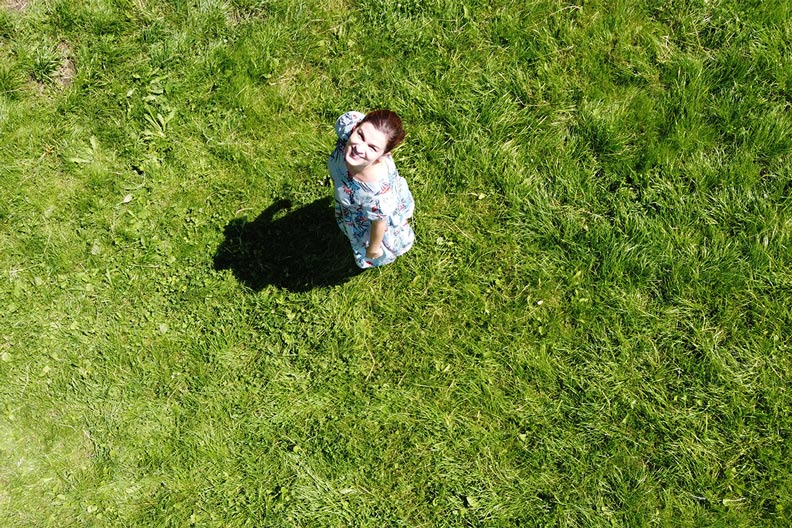 As soon as I left the house, I mostly wore the rain coat I actually bought for our Scotland roadtrip last year, as well as a pretty umbrella*.
On the two warm days, on the other side, I wore some light cotton summer dresses (the one I'm wearing in the photo is old, but you will find a similar one here*, for example). I definitely the prefer summer dresses, but next week, the weather forecast is horrible, so I guess I have to go for the raincoat again…
*Affiliate links

---
What made me happy:
I was really happy to see my parents and my cat, again. At the beginning of the pandemic, I was quite sad when I tought about summer and realised that we most likely won't be able to go on summer vacation this year. But now, we decided to simply spend our summer holidays with our parents in the beautiful Bavarian countryside.
---
What I ate & drunk
I mainly ate fresh vegetables, homemade pizza, and pasta last week. And I had a bit too many desserts – but well, why not? As is was so cold at the beginning of the week, I mainly drank tea. Please summer, come back!
---
What made my week more beautiful:
---