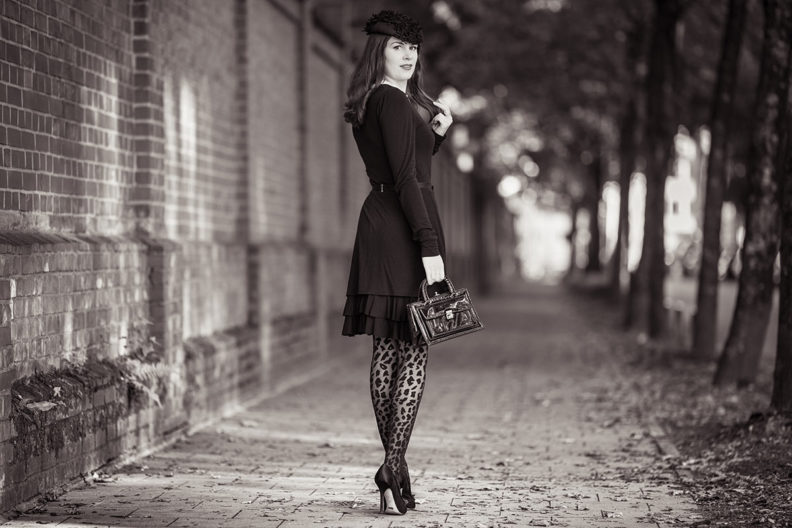 An elegant all black outfit
Cold temperatures, and pouring rain – the last few days were quite autumnal. And while I was a a bit melancholic at the end of summer, I get more and more excited about autumn now. I already decorated my flat for Halloween, bought lots of new teas, got myself some thrilling books, and invested in new and fancy hosiery. Furthermore, I am so happy that, due to the lower temperatures, I am finally able to wear more exciting and dramatic outfits. At the moment, I especially love super elegant looks, as I already mentioned in my last outfitpost. This time, I went for an all black outfit. In the following, I am going to tell you what to keep in mind when creating such a look.
This blogpost contains affiliate links (marked with *)
---
A thrilling all black Outfit: The Dress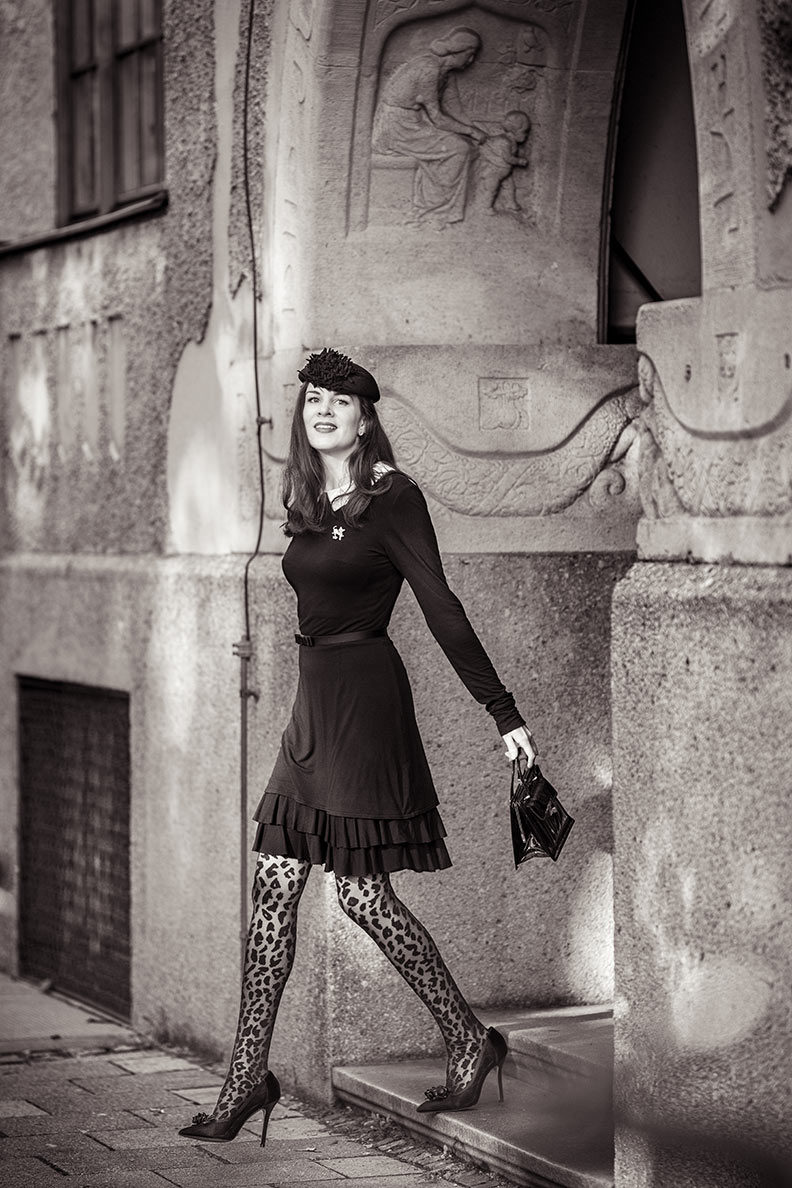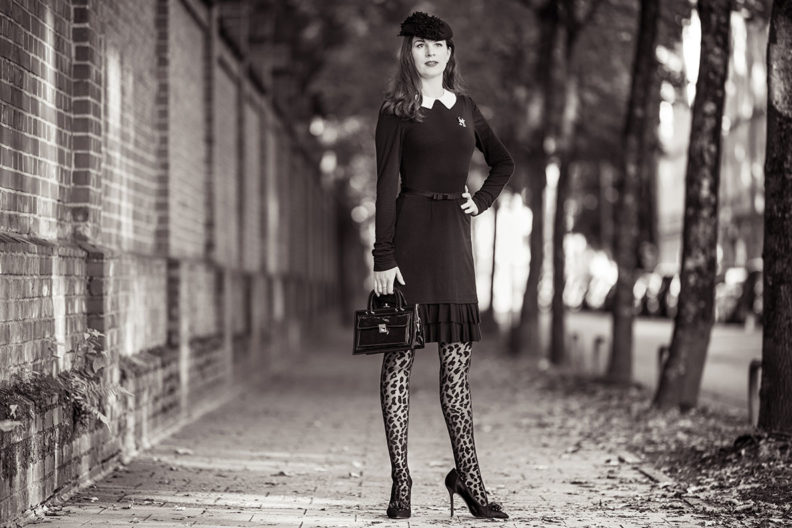 I share the same opinion as Coco Chanel when it comes to clothes: There is nothing more elegant than a perfectly fitting little black dress. And an elegant black dress is simply always a good idea – no matter if you meet friends, go out for dinner, are invited to a formal event, or simply for the office.
For a day in the city with my love, I chose a simple, but super charming little black dress by Jools Couture. The skirt has some lovely ruffles and ends above my knees – which is an a bit unusual length for me, but I really like it in this case. My favourite part of the dress, though, is definitely the white collar. As the dress is made of a comfortable jersey fabric, it is also absolutely perfect for everyday life. Unfortunately, I couldn't find the exact dress online anymore, but I linked some pretty alternatives.
*Affiliate links

---
Thrilling Stockings and Tights
Let's talk about my favourite part of every outfit: Stockings and tights! Hosiery can really make a difference. Subtle, sheer tights, for example, can make an outfit more conservative. Fully fashioned nylons, on the other side, are able to make an outfit more glamorous. And this time, I went for a more modern pair: Tights with leopard print – one of the trend tights 2020, by the way! For an all black outfit, I recommend dark tights with patterns, as they let your monochrome outfit look a bit more interesting.
*Affiliate links

---
A thrilling all black Outfit: The Accessoires
To make such literally monotonous outfits optically more interesting, accessories are very important. I chose elegant black pumps, a sparkly cat brooch, as well as an elegant hat. Hats and berets are a wonderful choice for autumn and winter, by the way, as they not only look super stylish, but are also a great way to protect your hairstyle from bad weather, or to hide a bad hair day. 😉 PS: In this blogpost, I show you some wonderful hats for autumn and winter.
*Affiliate links

---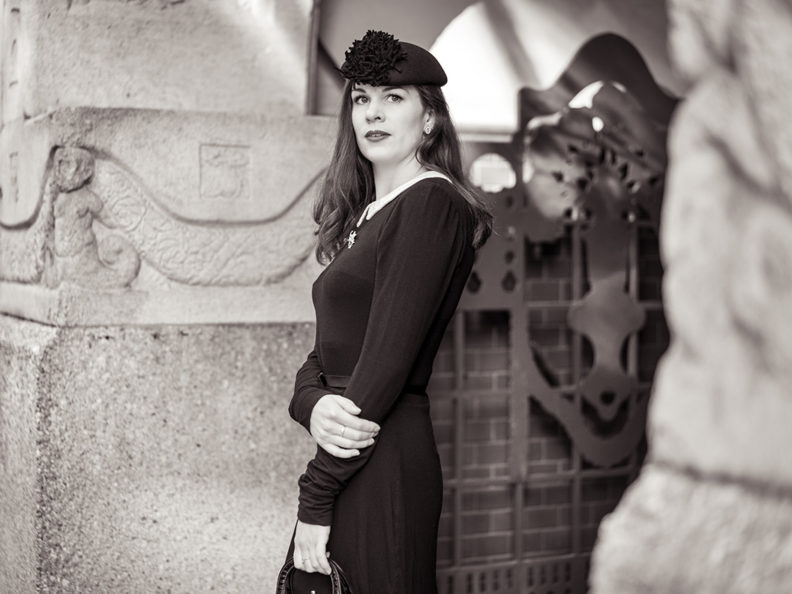 ---
And as always, now I am curious: Do you like all black outfits as much as I do?