The most beautiful hats for autumn and winter
This blogpost contains affilate links (marked with *)
Rain, wind, and weather – while our summer hats are made to protect our head from the sun, hats for autumn and winter face completely different challenges. Of course, they should look pretty, and protect the hairstyle. Furthermore, it would be great if the are weatherproof, and protect our ears from freezing. The good news: There is a great variety of hats for autumn and winter available, so I'm sure everyone finds something suitable. In the following, I'm going to show you the in my opinion most beautiful hats for autumn and winter, and tell you when to wear and how to style them.
Hats for Atumn & Winter: What to keep in Mind & where to buy them
Before showing you the most beautiful summer hats, I want to give some advice on what to keep in mind when buying hats for spring and summer.
Felt hats are a classic for autumn and winter, that's for sure. If they are made of high-quality felt, they are usually waterproof and therefore a perfect choice for the cold season.
Always make sure your hat fits you perfectly. Just a gust of wind and your hat may fall down to the street, if it is too big. So fix your hat with a ribbon or hatpin, if necessary. If your hat, on the other side, is too small, it feels very uncomfortable and can even lead to headaches.
Although most felt hats are not as sensitive as most straw hats are, they don't like it when they get pleated or squished. So it is best to store them in a separate rack in your closet or a specific hat box.
I want my hats to be beauitful, unique, and last a lifetime. So I personally always recommend high-quality hats, which can't be seen on every second head. I recommend to visit a millinery (in Munich, like Nicki Marquart, for example), or search in vintage stores for unique vintage hats. Platforms like Etsy or Ebay are good places to search online for vintage hats.
Here are some online hat shops I can recommend that have a great variety of especially vintage inspired hats:
---
Pretty Hats for Autumn & Winter: Fedora & Trilby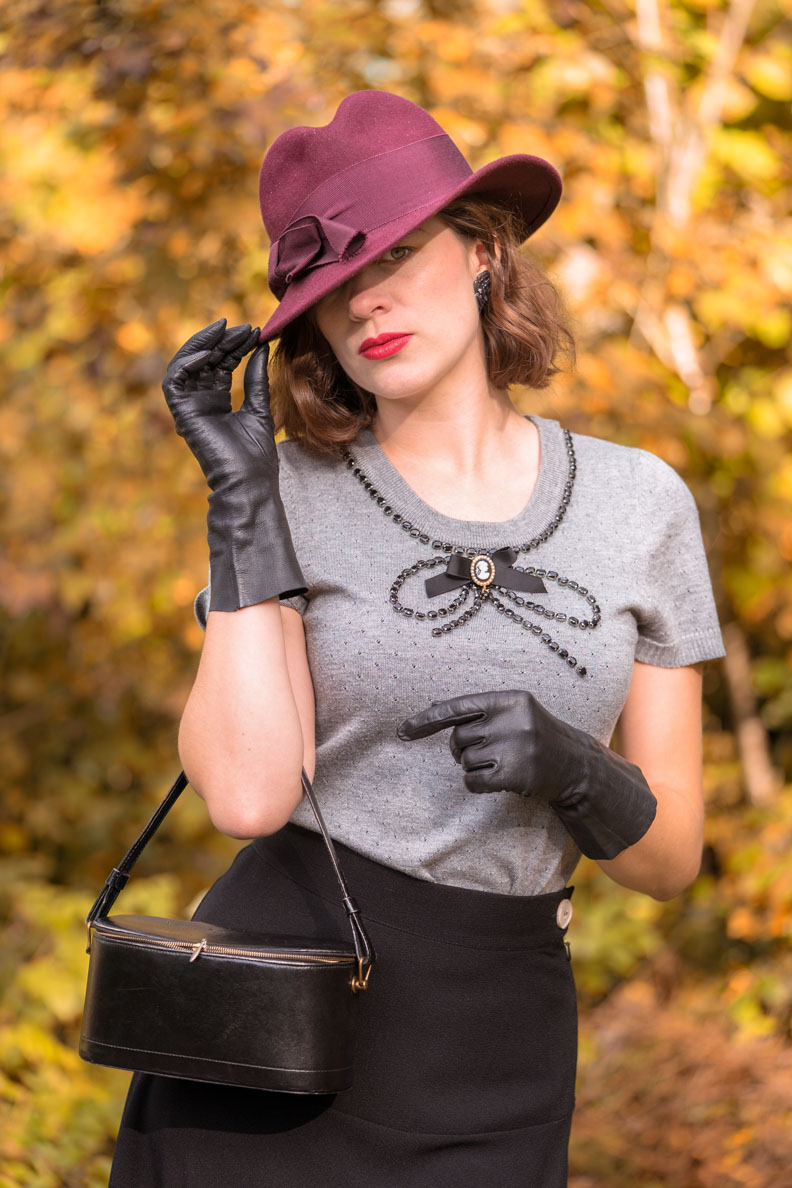 Fedoras and trilbys are a wonderful choice for autumn and winter, as they look stylish, cool, and are able to add that certain something to every daytime outfit – no matter if your outfit looks very feminine or quite masculine.
Shop Fedoras & Trilbys: