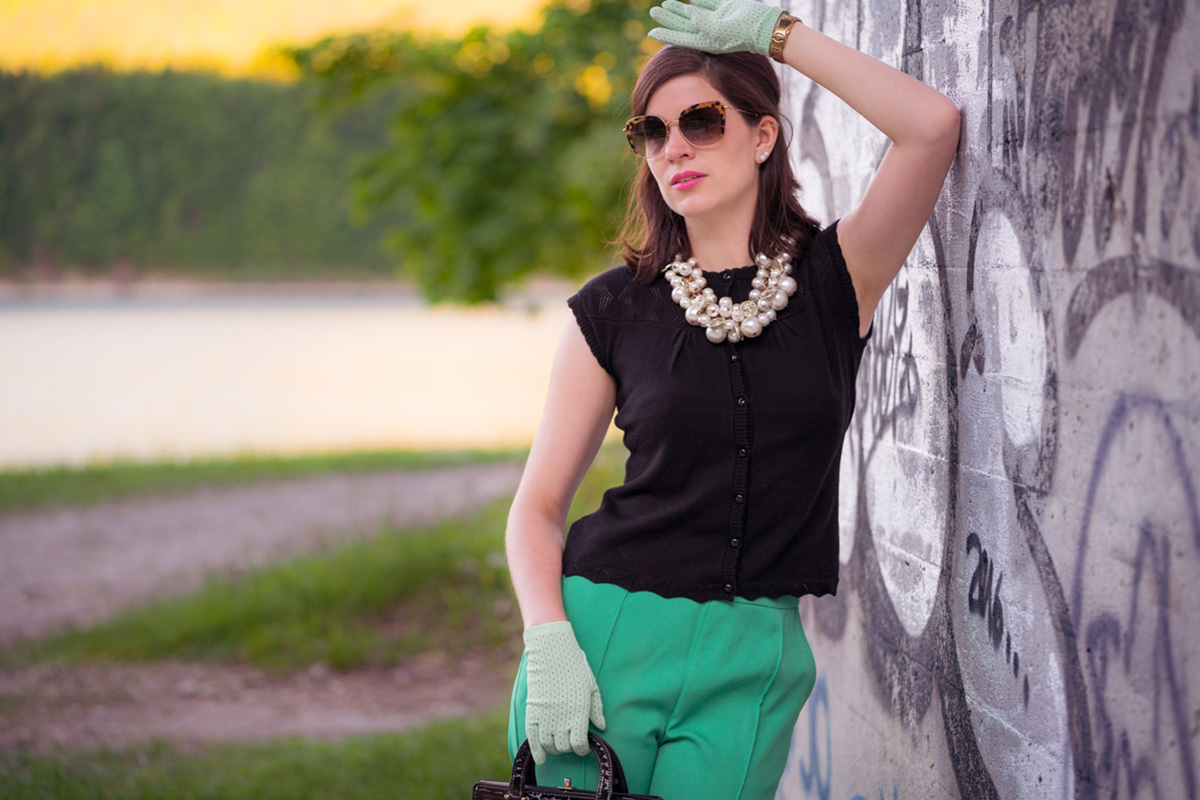 This blog contains affiliate links (marked with *). If you shop products via those links, I may get a small provision which helps me to maintain my blog. Of course the price doesn't change. Items marked with c/o were given to me as free test samples.
Timeless classics from the TopVintage Sale
Sale is fun! Especially if some of my favourite shops like TopVintage*, for example, have a sale. However, sale also often leads to mispurchases and we tend to buy things we don't really need. I personally try to buy some timeless classics during sale that I can still wear in autumn and will definitely wear during the next summers again. So in the following, I am going to introduce some timeless classics from the TopVintage sale that still work for autumn.
Sublte knitted Tops with short Sleeves
Sublte, thin knitted tops or cardigans are great basics that you can wear almost all year round! In spring and summer, I either team them with capri trousers, swing skirts or cheeky retro shorts. In autumn and winter, on the other side, I wear them with wool skirts, tights and jackets or swing trousers. What kind of colour you choose, depends on your own style and wardrobe.
I personally really like a black knitted top*, as it goes so well with skirts and trousers in all different colours. But TopVintage also has some lovely colourful ones* on sale rights now as well.
---
A classy Trench Coat
You almost can't go wrong with a classy trench coat*. This garment looks great with summer dresses as well as autumn outfits and simply is super elegant – so a perfect sale find, I think.
---
Lovely Jersey Dresses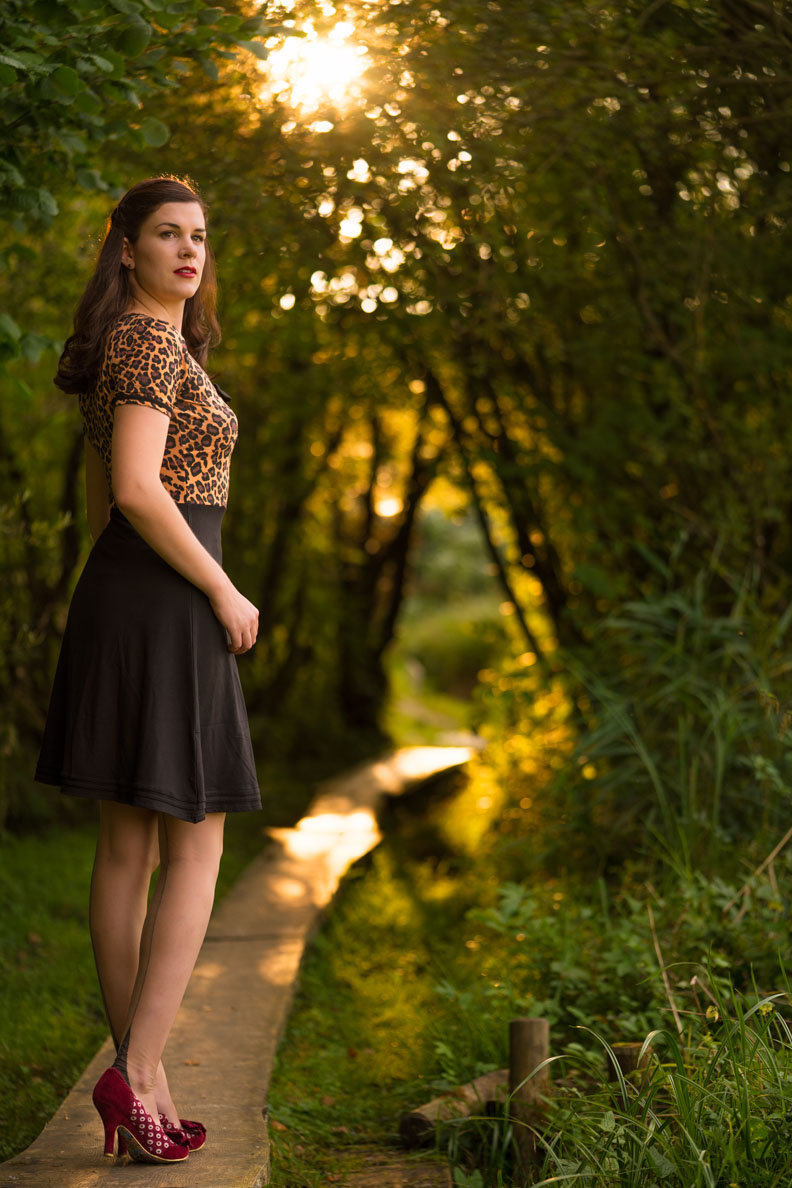 I am a huge fan of jersey dresses, especially for travelling or the home office. They not only look lovely, but are also very comfortable and do not wrinkle easily. On warm summer days, I wear them with lovely jelly sandals or ballet flats. On cooler days, I team them with nylons and cardigans. And in winter, I wear my jersey dresses with thermal thighs and warm knitted cardigans. At the TopVintage sale, you will find quite a few lovely dresses*. But I especially like the blue one with lips on it by Mademoiselle YéYé*.
---
A red Pencil Dress
Red pencil dresses* are perfect for summer and autumn! In summer, we team the dress with hats, sandals, basket bags and summery earrings. In autumn, on the other side, a red pencil dress looks simply amazing in combination with (seamed) nylons stockings, a lovely cardigan and classy high heels.
---
Lovely Blouses with long Sleeves
You can't go wrong with a classy blouse. A blouse is a great choice for the office as well as for everyday life or even dinner. For work, we wear them in combination with an elegant pencil skirt or wide-legged trousers. And for dinner, we simpy team them with a sexy skirt and sparkly jewellery. I especially like the 60s Lima Cube Blouse in white with a dark print* from the TopVintage sale.
---