Capri pants are perfect for spring and summer: They are comfy, practical and stylish, even style icons like Marilyn Monroe or Audrey Hepburn knew that.
I styled my navy blue capri pants from Jus d'Orange with a blue and white striped top from Hell Bunny. Since it was a little bit chilly and windy, I decided to wear this outfit with a cute white Cardigan by Collectif Clothing.
Red accessories finish the maritime look. Patent leather pumps make your legs look longer while a red hair flower from Sophisticated Lady adds that certain something to your hairstyle. I showed you more hair accessories from Sophisticated Lady here.
If you are a fan of the maritime look you maybe also like this outfit.
We took the pictures in the Forggensee near Füssen. Yes, right, in the lake. Since Forggensee is a reservoir the lake is almost empty in fall and winter. During the thaw in June the water comes back. Until then you can walk in the lake and take photos. 😉 If you would like to see how beautiful it looks there in summer, check out this blog post.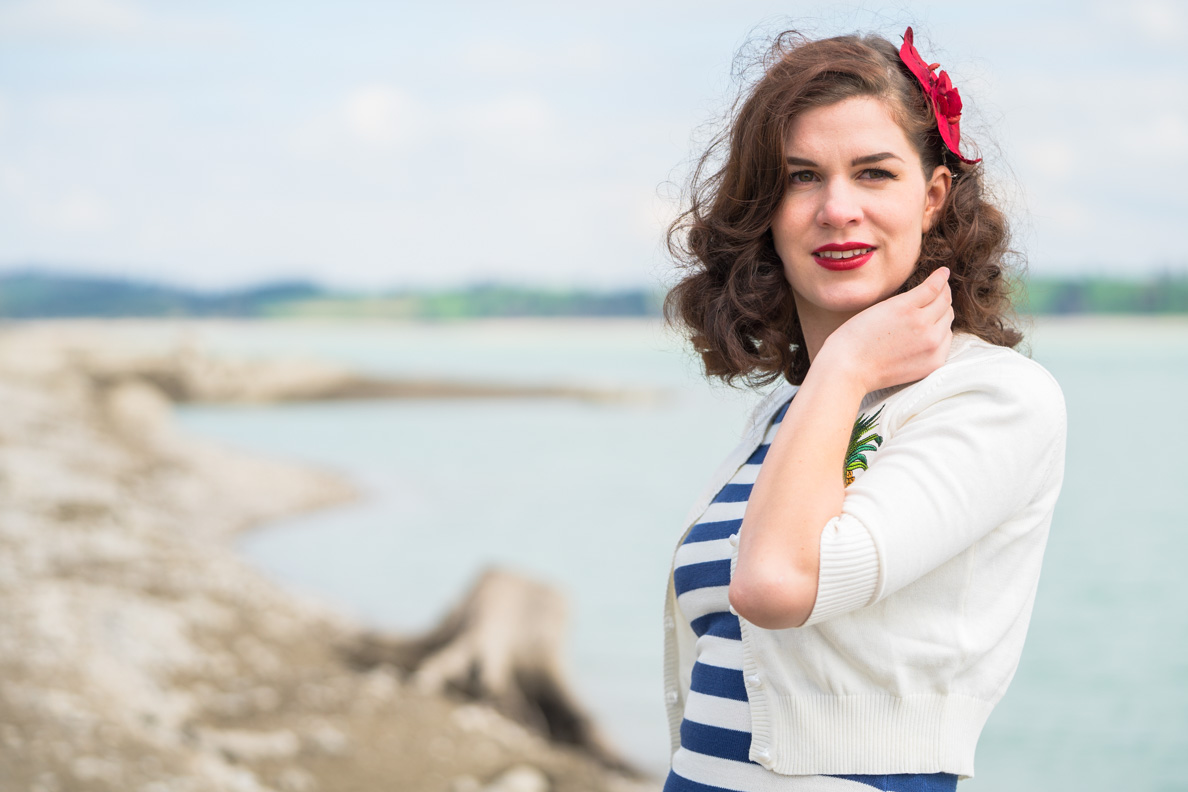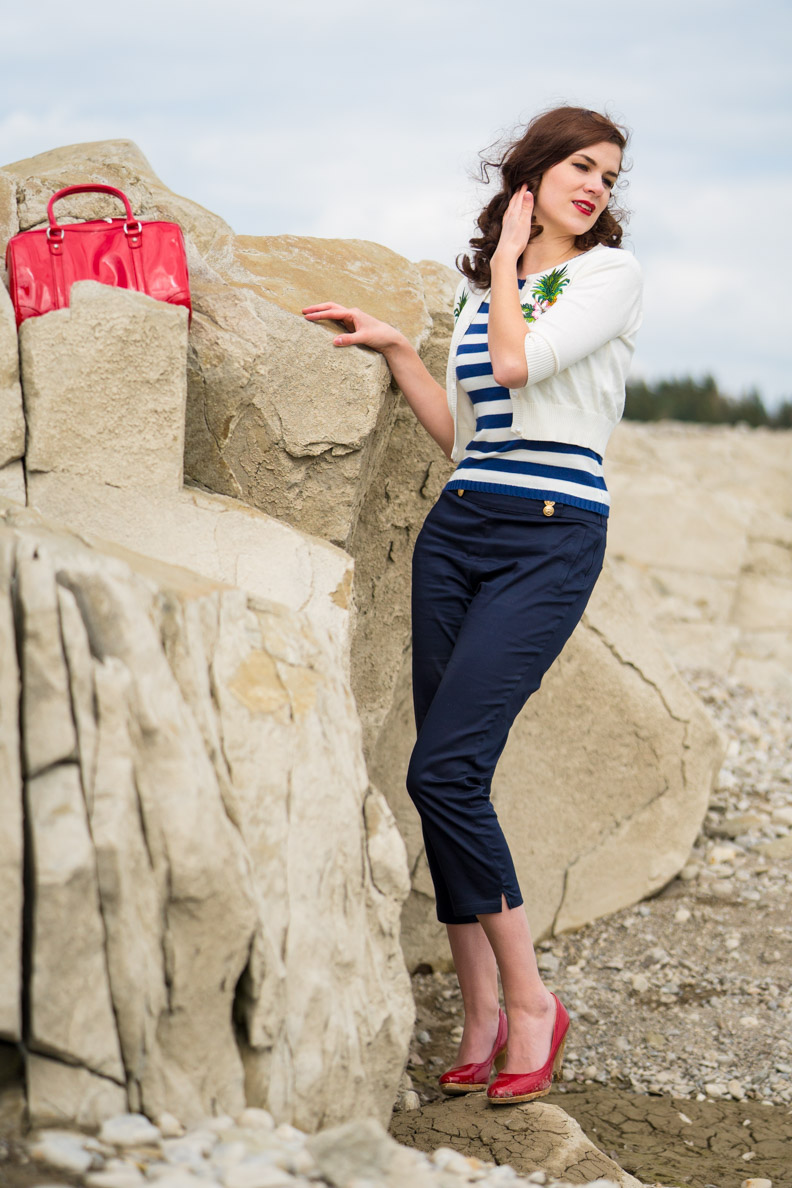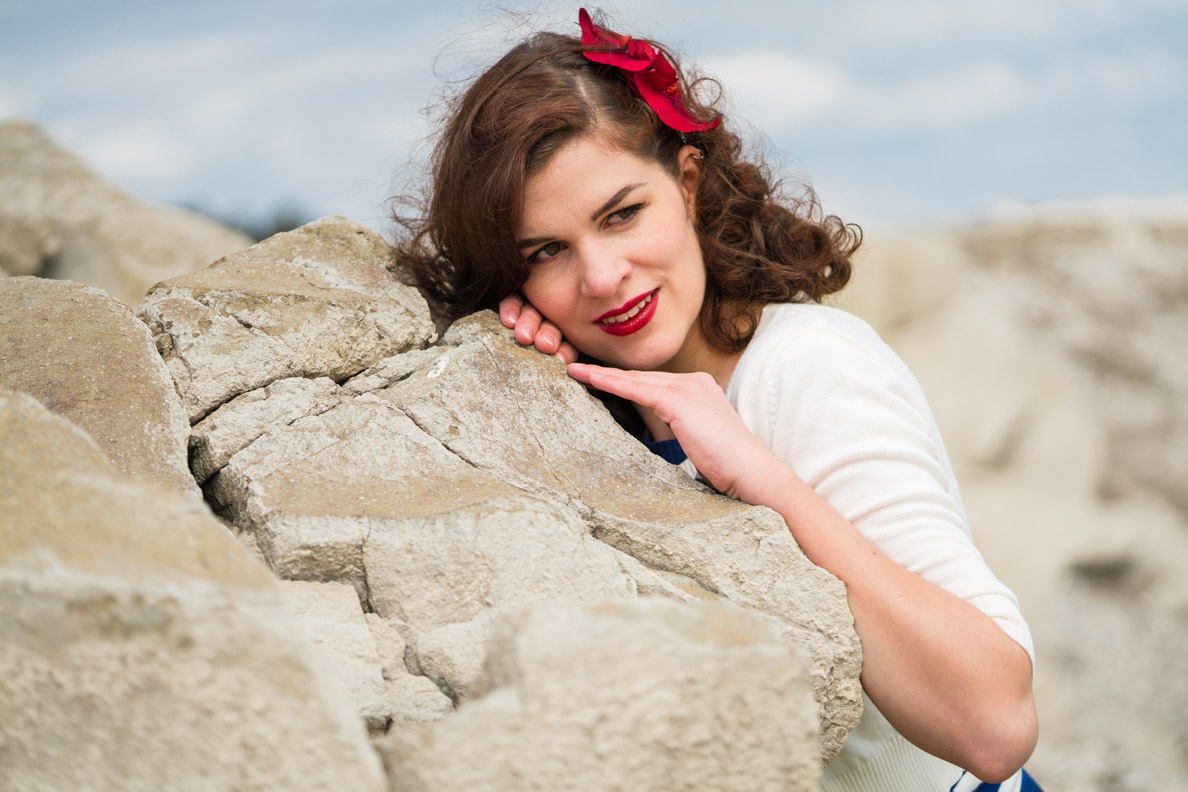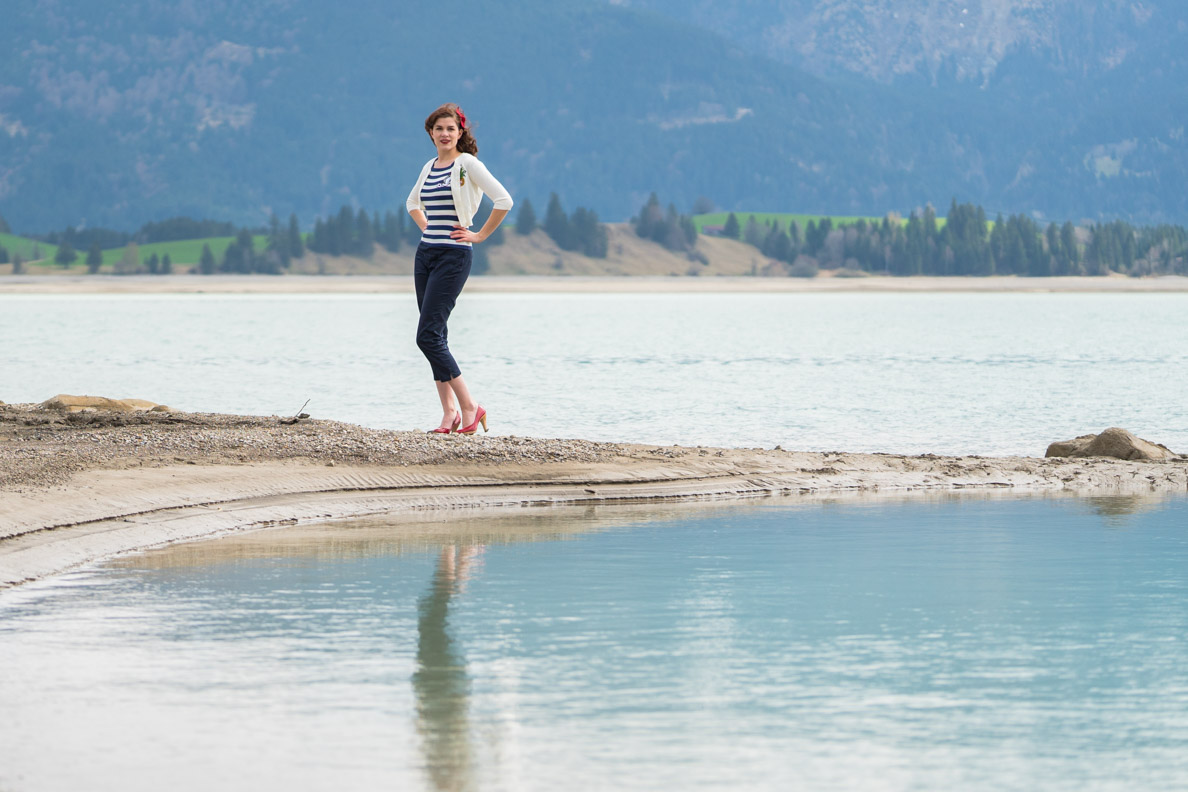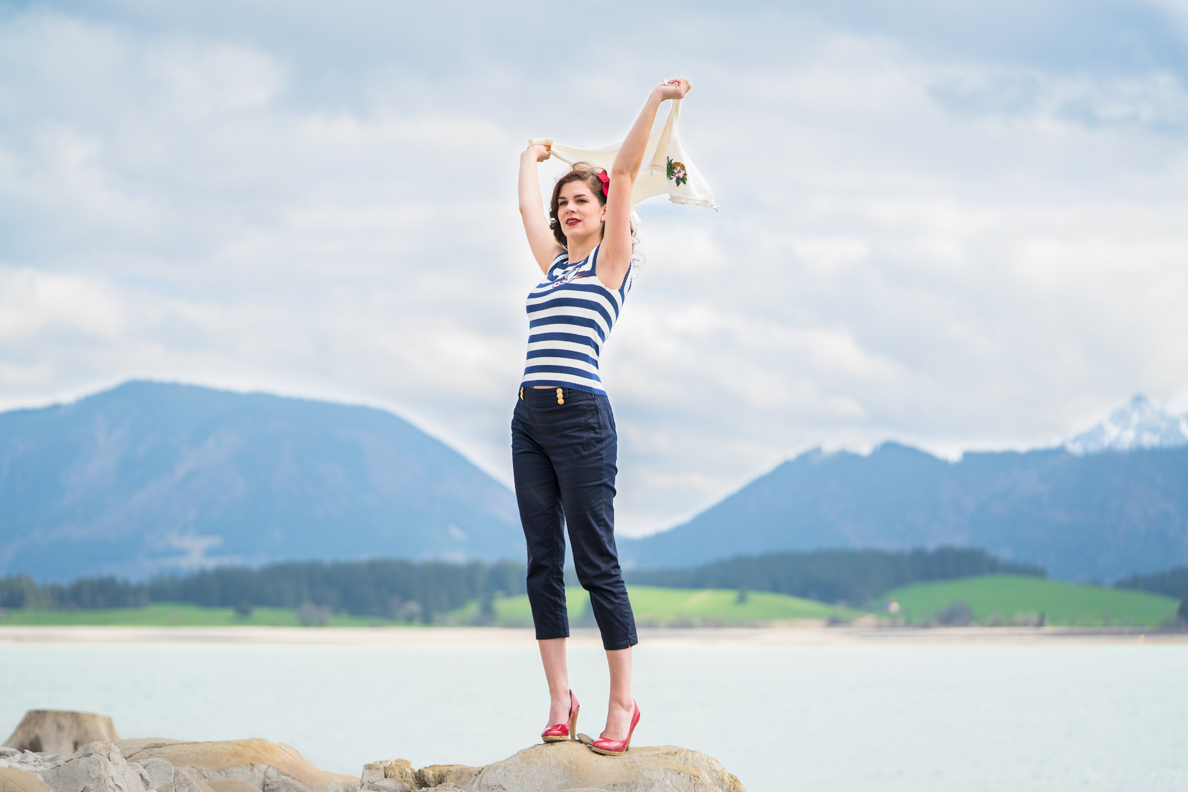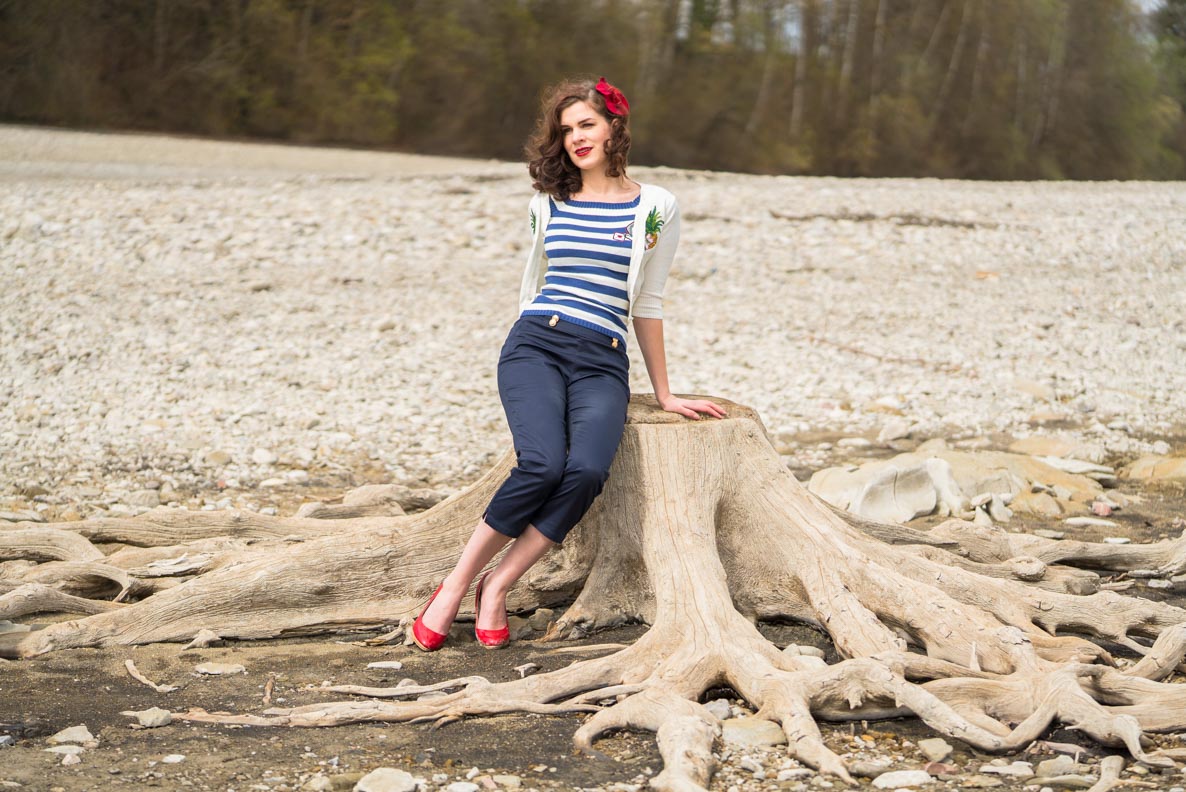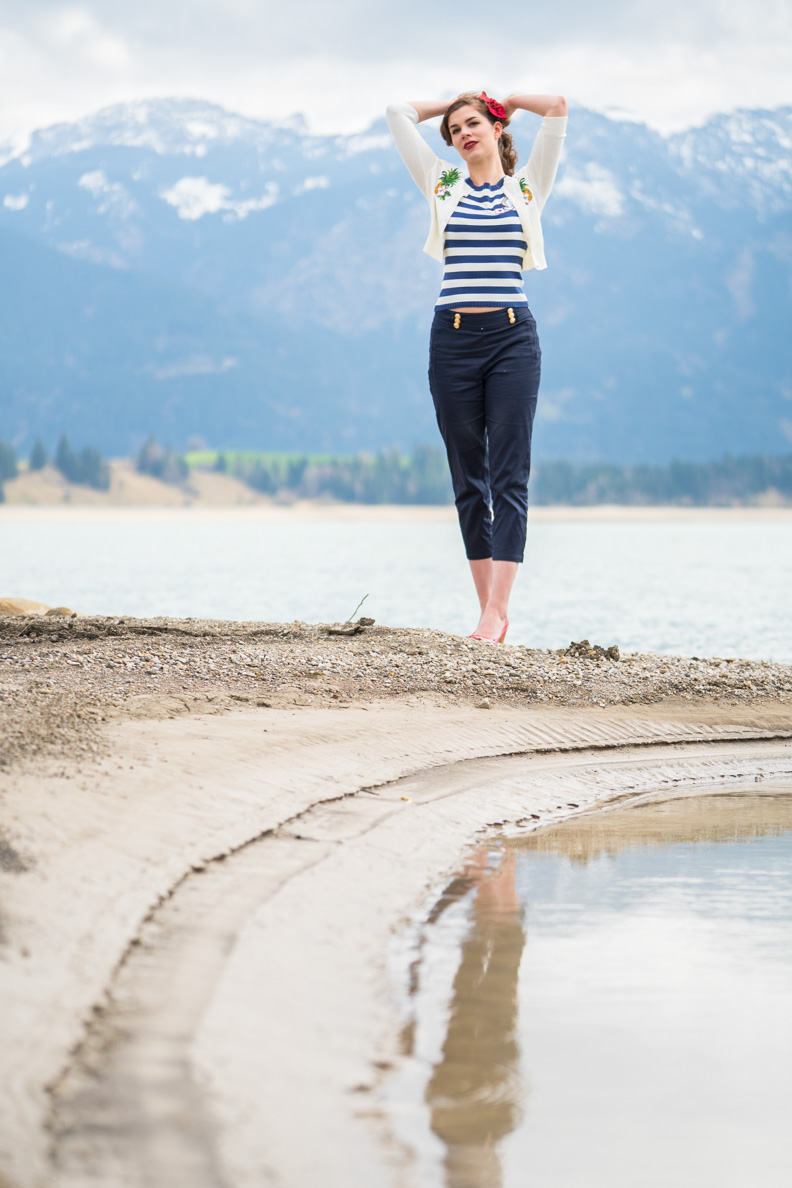 Outfit details:
Capri pants: Jus d'Orange
Shirt: Hell Bunny
Cardigan: Collectif Clothing
Shoes: similar here
Hair flower: SophisticatedFlowers
Handbag: similar here