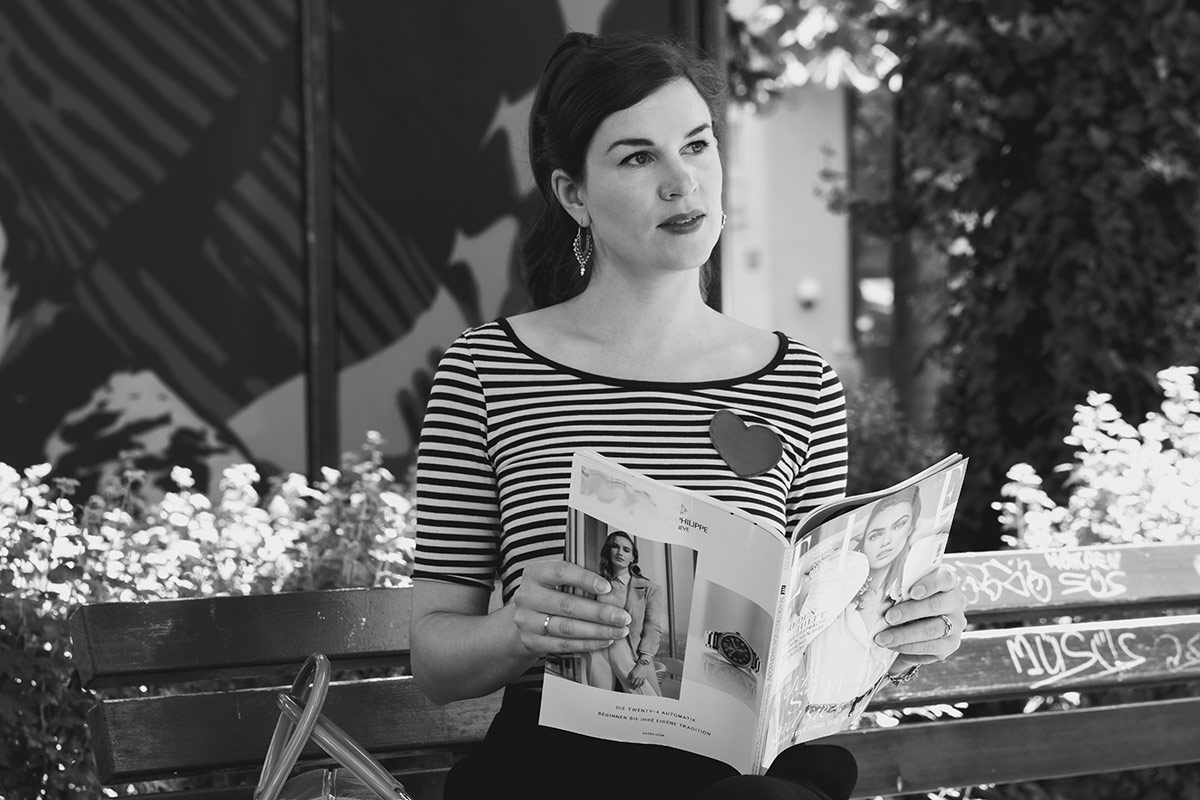 This blog contains affiliate links (marked with *). If you shop products via those links, I may get a small provision which helps me to maintain my blog. Of course the price doesn't change.
An elegant outfit for everyday life – inspired by Audrey Hepburn
Usually, I really enjoy putting my outfits together and playing with accessories. Sometimes, though, I feel uninspired. Although my closet is full of pretty garments, I don't find anything to wear. Whenever this happens, I think: What would Audrey (Hepburn) do? So depending on the occasion, I usually go for a little black dress or choose a relaxed everyday outfit. A must-have for an Audrey Hepburn inspired look are cigarette pants or capri trousers and a striped shirt as well as flat shoes like loafers or ballet flats. A style that also reminds me of the popular and gorgeous "French chic".
An Outfit inspired by Audrey Hepburn – the Details:
Striped shirt: similar via TopVintage*
Cigarette Pants: l'Ecolé des Femmes, similar via TopVintage*
Loafers: Charlotte Olympia, similar via TopVintage*
Earrings: No name, similar via Amazon*
Bracelet: No name, similar via TopVintage*
Handbag: Furla, similar via Amazon*
*Affiliate links
---
A Daytime Look à la Audrey Hepburn
If you have a look at Audrey's private wardrobe, you will figure out that she mainly wore timeless classics that still look good today. Therefore, I think she is the perfect style icon. Classy cuts and neutral colours are super easy to style and look great for almost every occasion.
For my look, I chose elegant black trousers. I usually would have chosen capri trousers, but it was still a little bit chilly. Furthermore, I am wearing a lovely striped shirt with a heart detail.
The favourite part of my outfit are my loafers by Charlotte Olympia, though. Aren't they amazing? I absolutely adore the kitten design. PS: I got them via Vinted. Find my best advice for second hand shopping in this blogpost.
Pretty earrings as well as my favourite bracelet from my latest trip to Croatia finish my subtle but elegant outfit. I like to get inspired by others, but I always make sure to create my very own look with some personal details.
More Fashion Classics inspired by Audrey Hepburns Style:
*Affiliate links