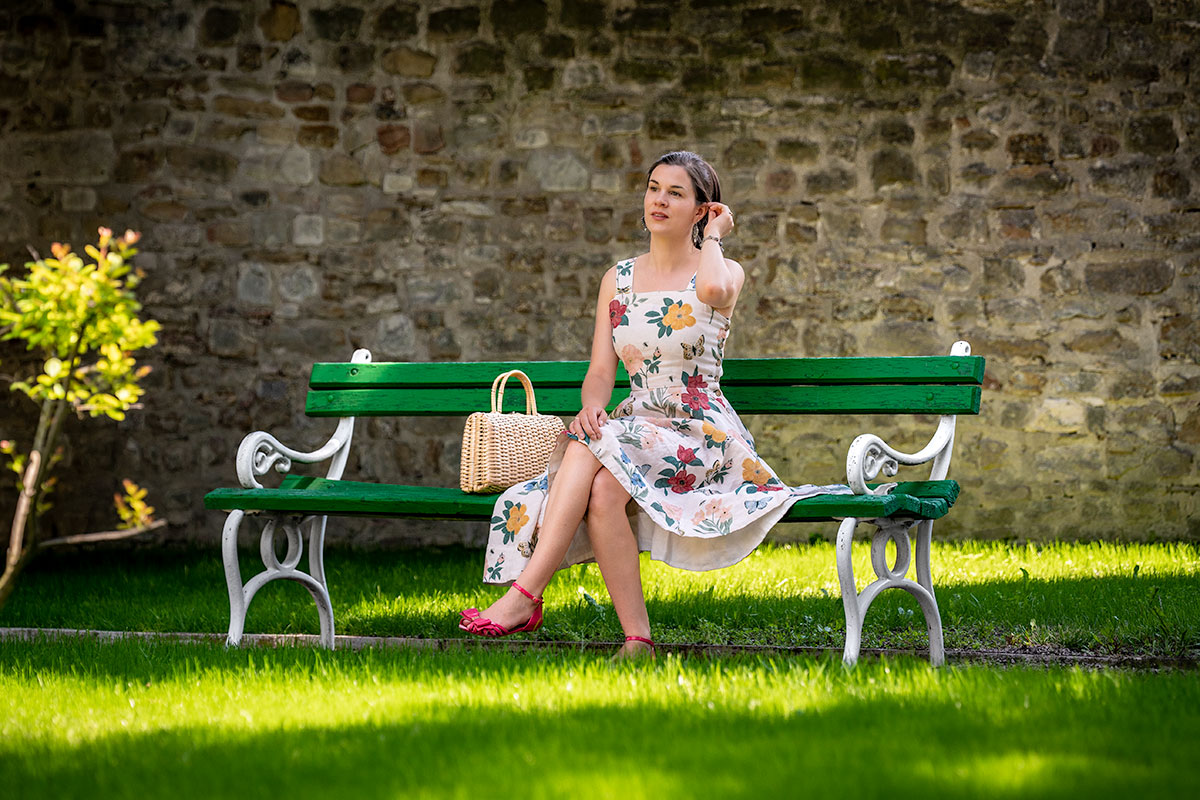 This blog contains affiliate links (marked with *). If you shop products via those links, I may get a small provision which helps me to maintain my blog. Of course the price doesn't change. Items marked with c/o were given to me as free test samples.
Linen dresses for Summer from Son de Flor
I love early summer! Nature still has this wonderful, bright green colour, temperatures are usually warm, but not too hot, and there is this light-hearted summer vacation feeling in the air. So before the hottest days of the year are coming, it is time to prepare ourselves! And my very favourite preparation always is the outfit planning. For summer, lovely linen dresses are on the very top of my wishlist.
Linen Dresses for Summer
Linen is known as the classy fabric for summer, because it always feels cool when putting on, is breathable, but still warm enough when it's getting colder in the evening – so definitely perfect for the warm season. And some of the most beautiful linen dresses can be found at Son de Flor*. What is best: They are having a huge sale currently!
---
Sale at Son de Flor
Son de Flor makes even your most romantic cottagecore dreams come true. Swining skirts, lovely collars and wonderful details add that certain something to their clothes. Furthermore, the quality is really good in my opinion. Son de Flor is popular for its lovely, long-lasting linen garments and assures fair production. They are also using no plastic wrapping for their garments, which I really like. So if you've been dreaming of a Son de Flor dress for quite a while, now is the perfect time to buy one, as they are having a huge sale, currently, with up to 40 % off! Find the Son de Flor online shop here*.
My Favourites from the Son the Flor Etsy Shop:
*Affiliate links


---
How to style summery Linen Dresses
I love to wear my linen dresses with relaxed accessories like flat sandals, basket bags and romantic jewellery. Just the perfect summer outfit.
Outfit Details:
Linen dress: c/o Son de Flor*
Basket bag: Vintage, similar via Kate Spade*
Sandals: Petite Jolie, similar via TopVintage*
Earrings: No name, similar via Amazon*
*Affiliate links

---