As you maybe already know, I'm a big fan of little black dresses. They are perfect for nearly every occasion and look always classy and elegant. Since I already own a lot of black garments it is time to expand my wardrobe by a black dress with gorgeous colourful details.
The Cindy Swing Vintage Dress by Dolly and Dotty is such a dress. I'm totally in love with the combination of pink and black. The cute collar forms a great contrast to the classy cut of the retro dress. While a belt accentuates the waist, the V neckline on the back adds just the right amount of sexappeal. For a little bit more volume, I wear a vintage petticoat underneath the skirt.
To match my shoes with the retro outfit, I wear cute black pumps with bow details. Pink accessories like a bandana and earrings by Glitter Paradise finish this beautiful summer outfit.
PS: Of course Dolly and Dotty offers the Cindy Swing Vintag Dress in different colour combinations. There are also a lot of different retro dresses and clothes available at fair prices; just check out the online shop.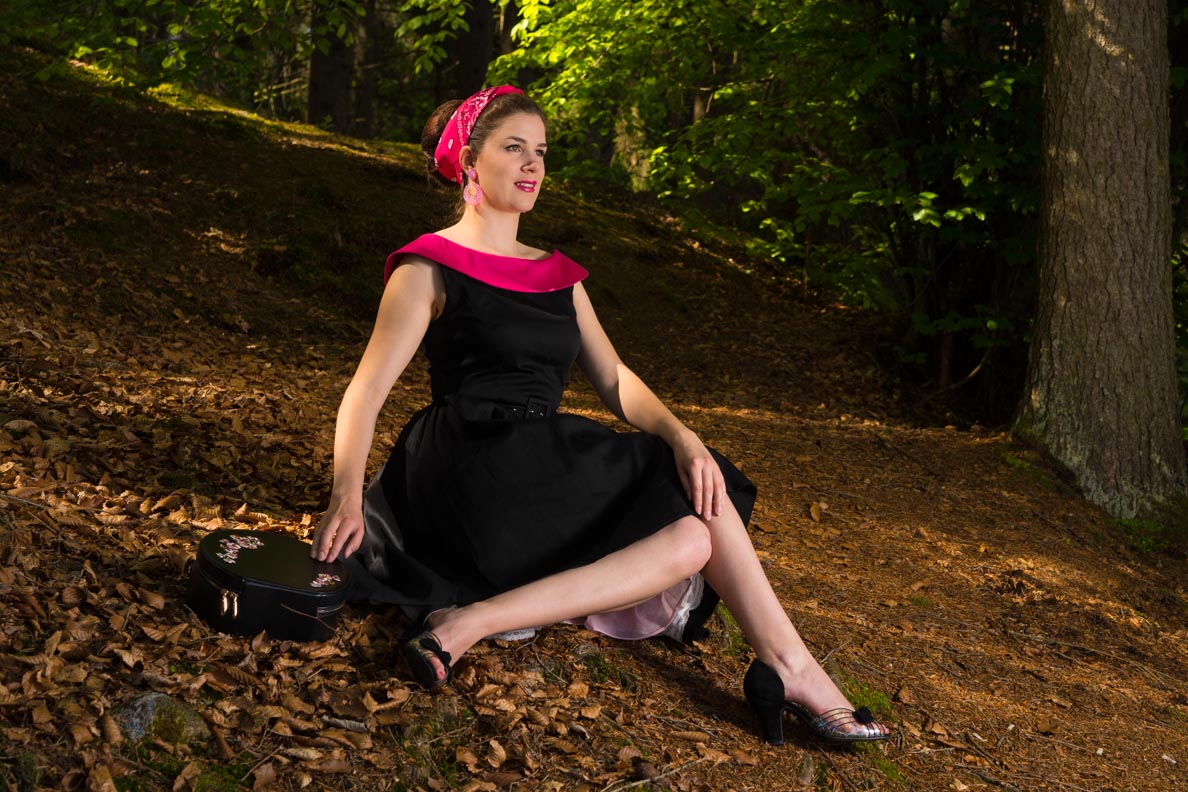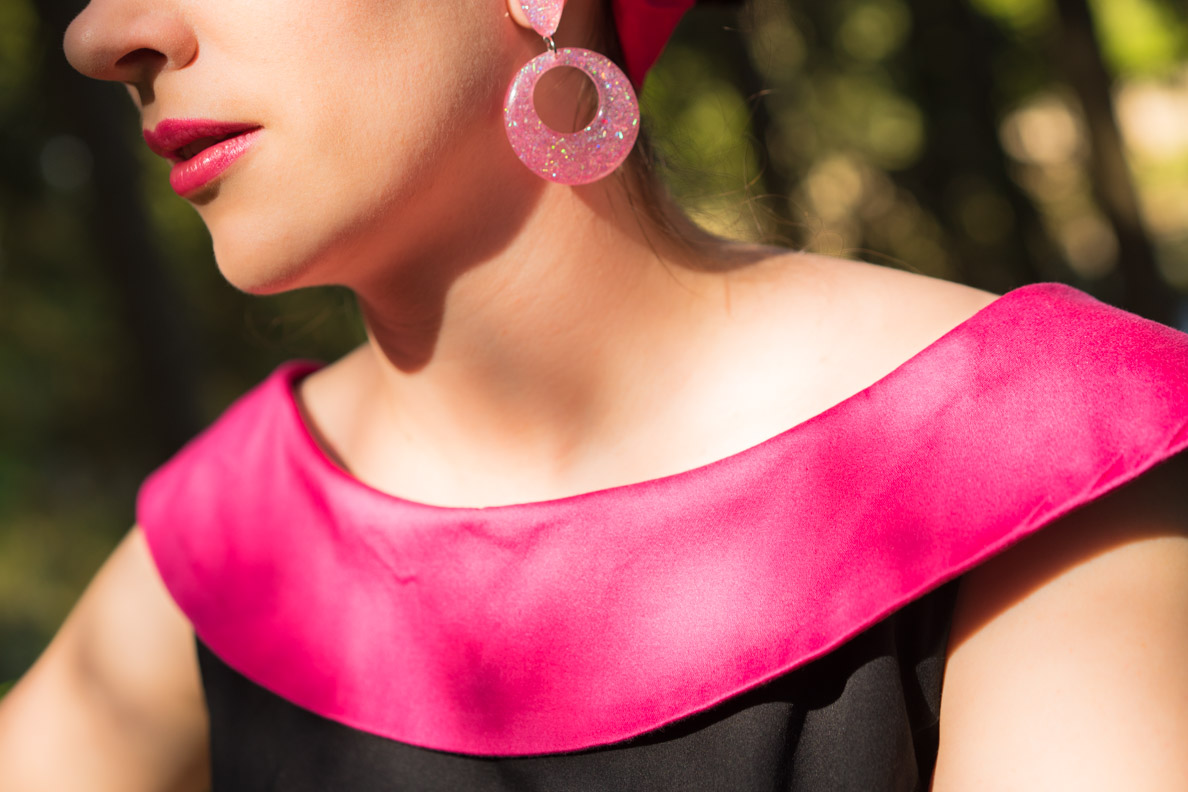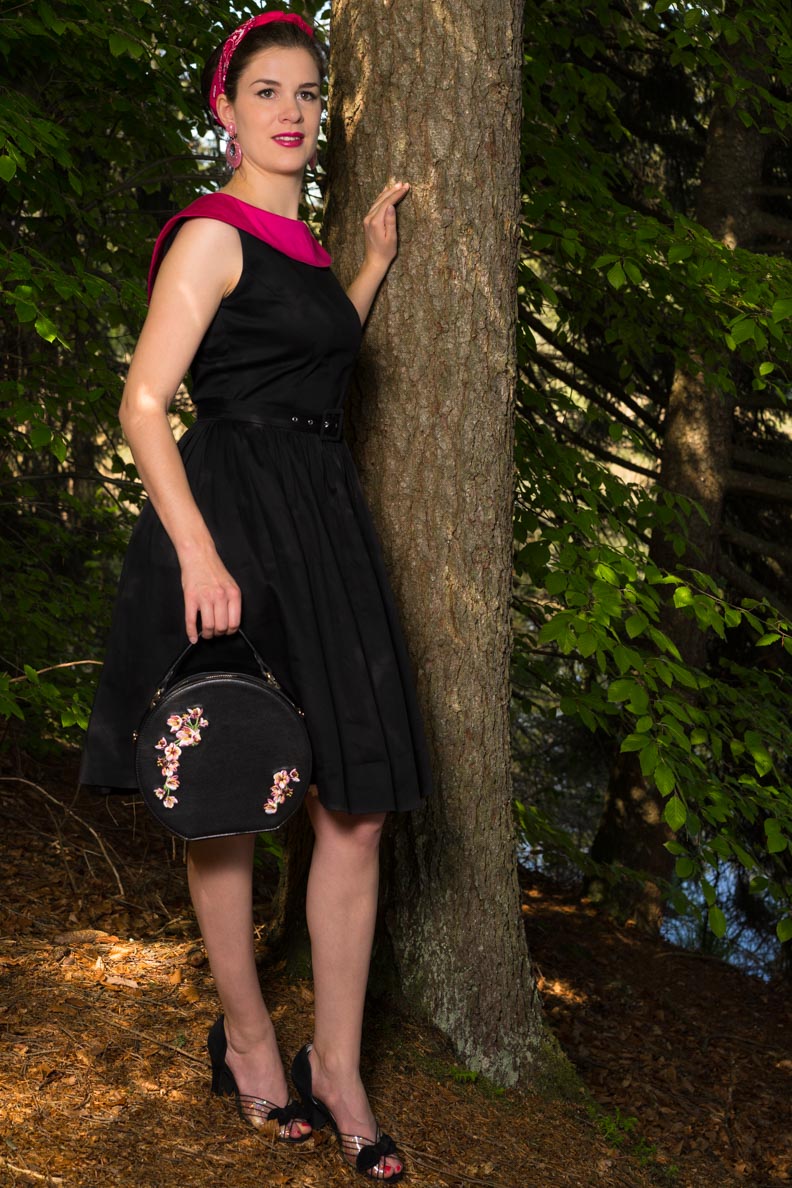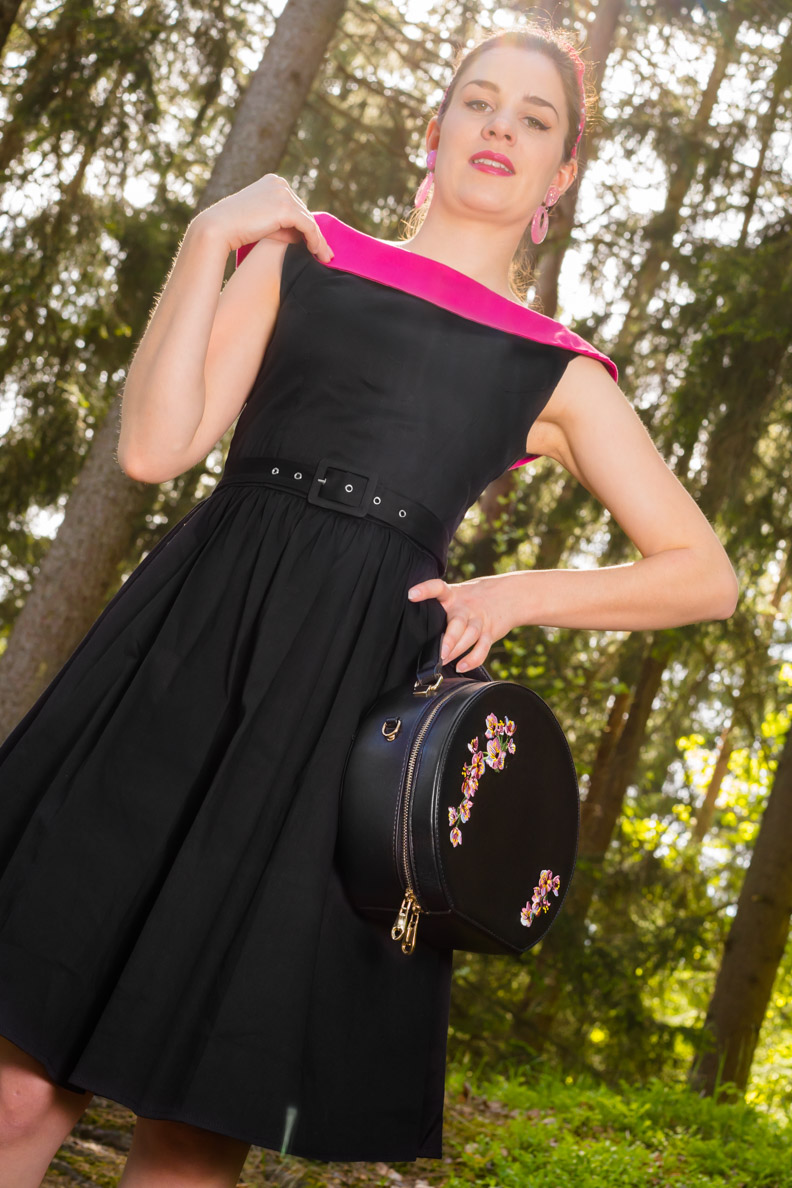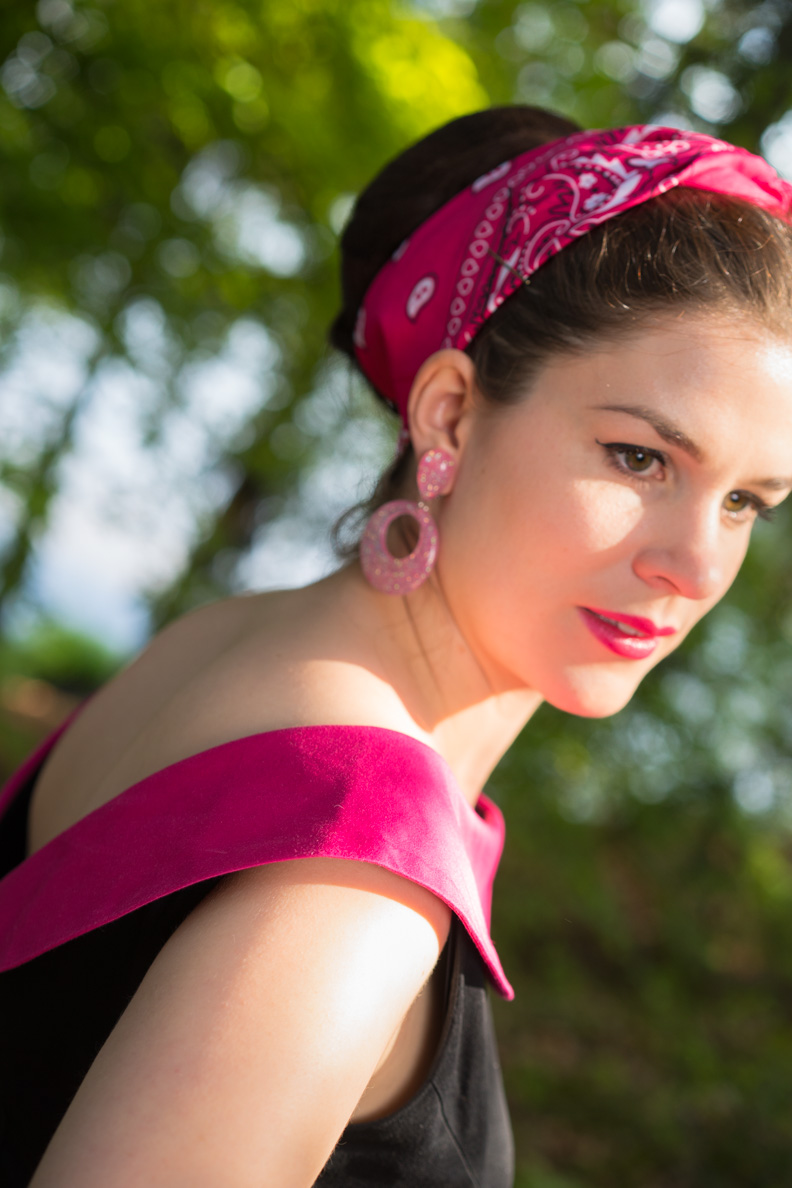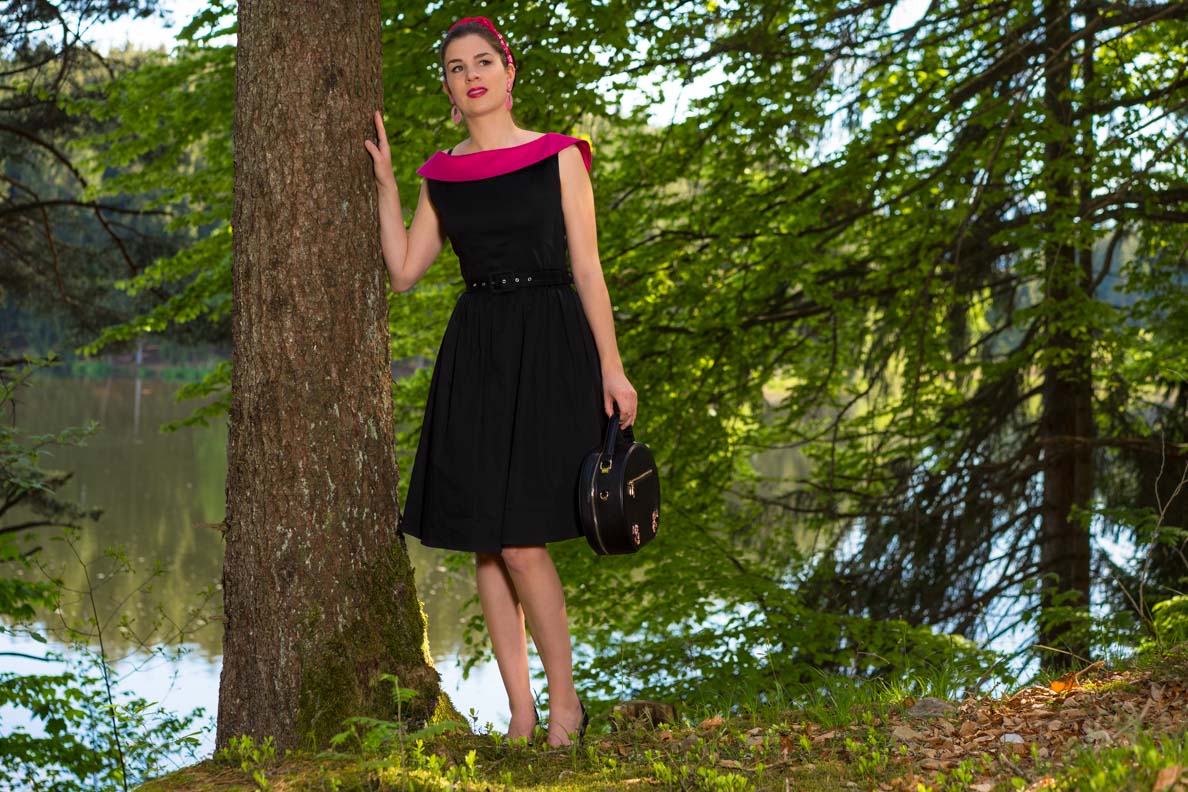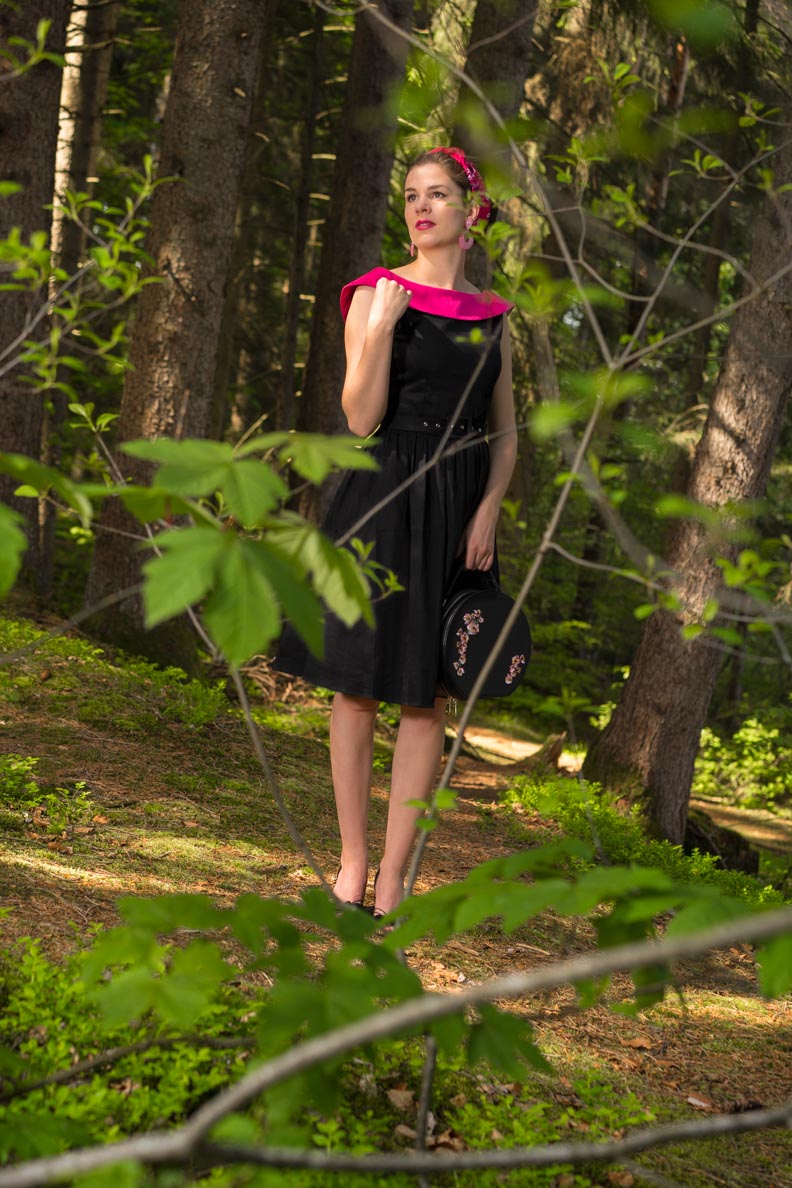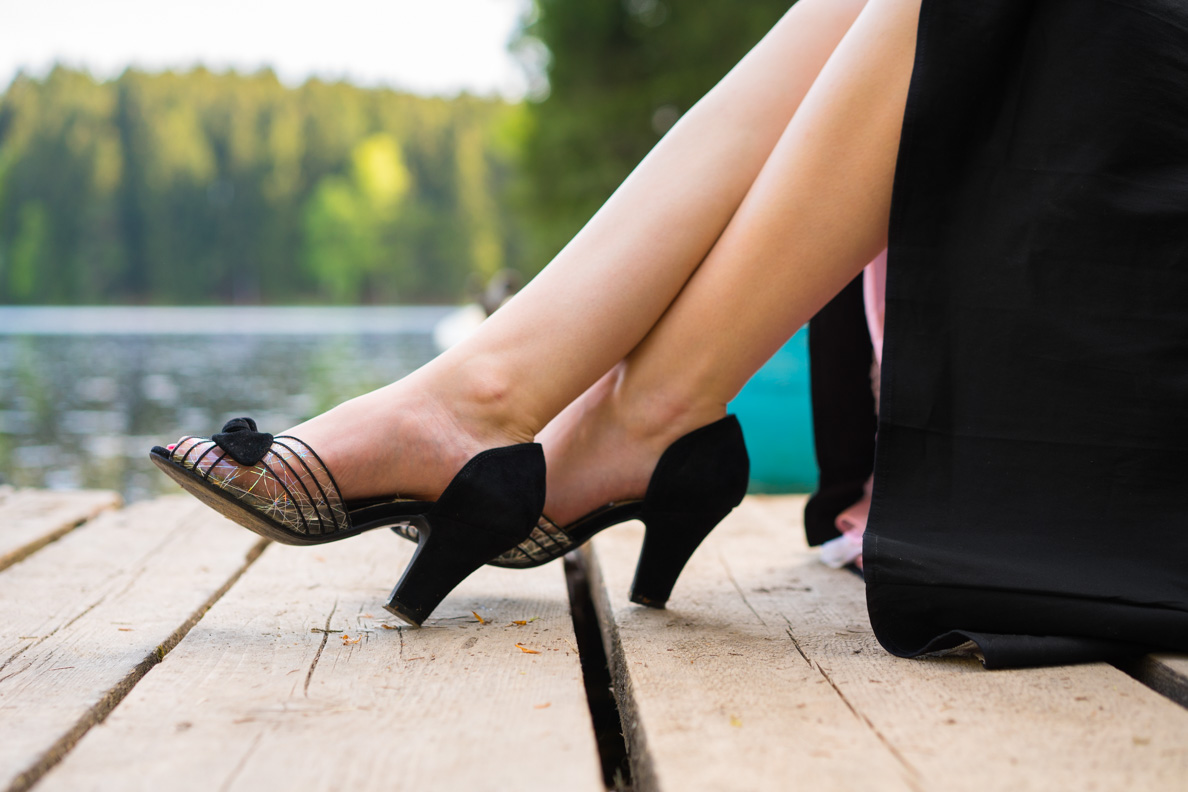 Outfit Details:
Dress*: Dolly and Dotty
Shoes: Miss L'Fire
Earrings: Glitter Paradise
Bandana: shop here
Handbag: Banned Apparel
Petticoat: Vintage (similar here)
*PR-Sample