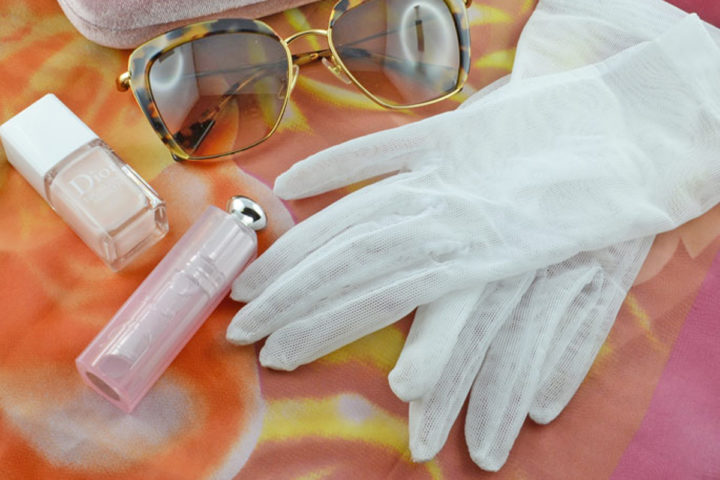 Gloves do not only keep your hands warm, they also add that certain something to every vintage outfit. Of course I don't wear leather gloves in summer, but there are also some very light options. In this blog post I show you my ten favourite gloves, from vintage finds to reproductions in a lot of different shades.
---
1. White True Vintage Gloves for Spring and Summer
Those pretty 1950s vintage pieces remind me of a time, when women rarely leave the house without matching gloves and hat. I found them at a small vintage store in Munich and, of course, immediately bought them. I especially like the little bows ond them. Those gloves match with a lot of my retro outfits as you can see here and here.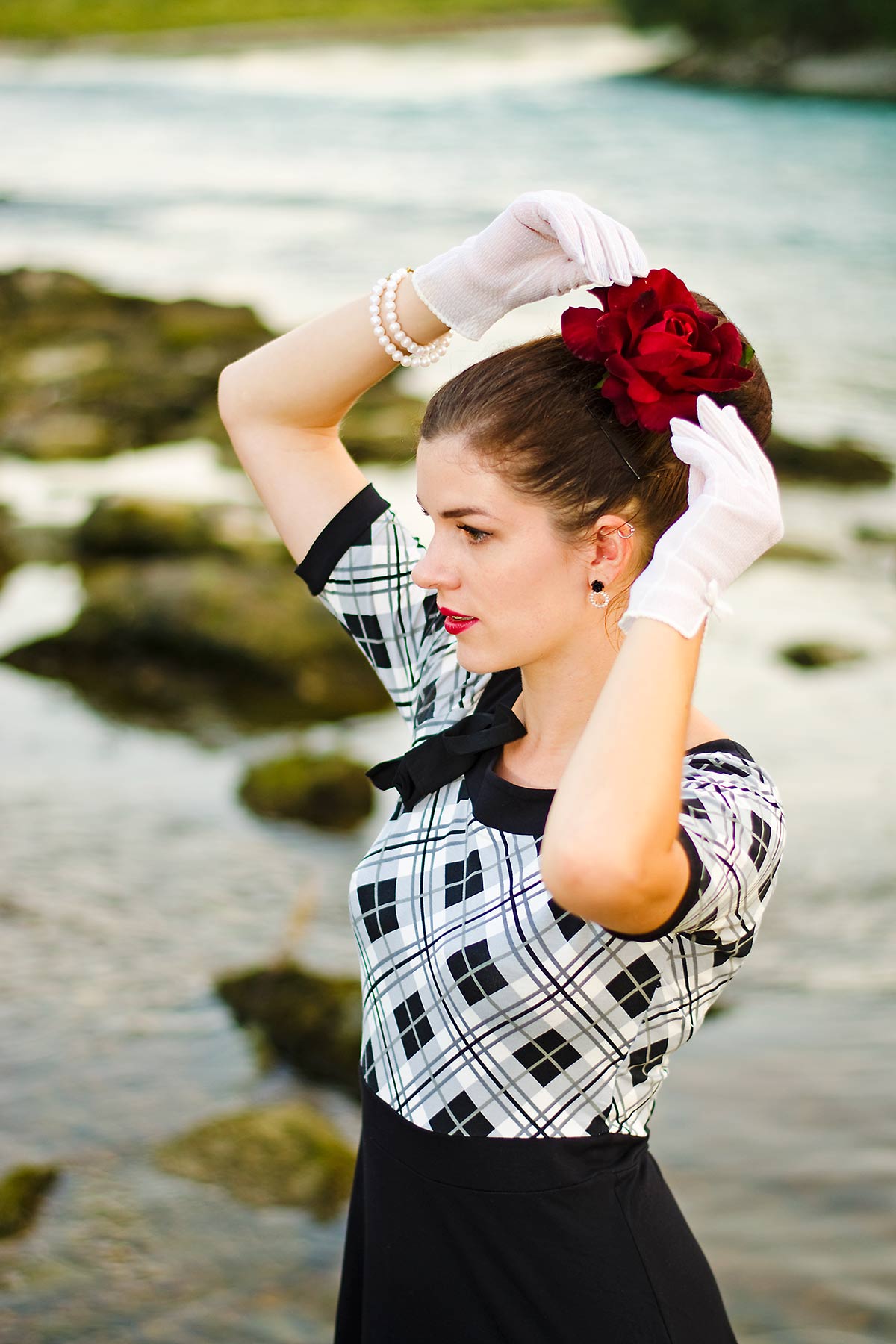 ---
2. Light pink vintage Gloves
The light pink gloves from the 50s go very well with pretty summer looks. I wore them together with a modern circle skirt as well as a 60s vintage ensemble.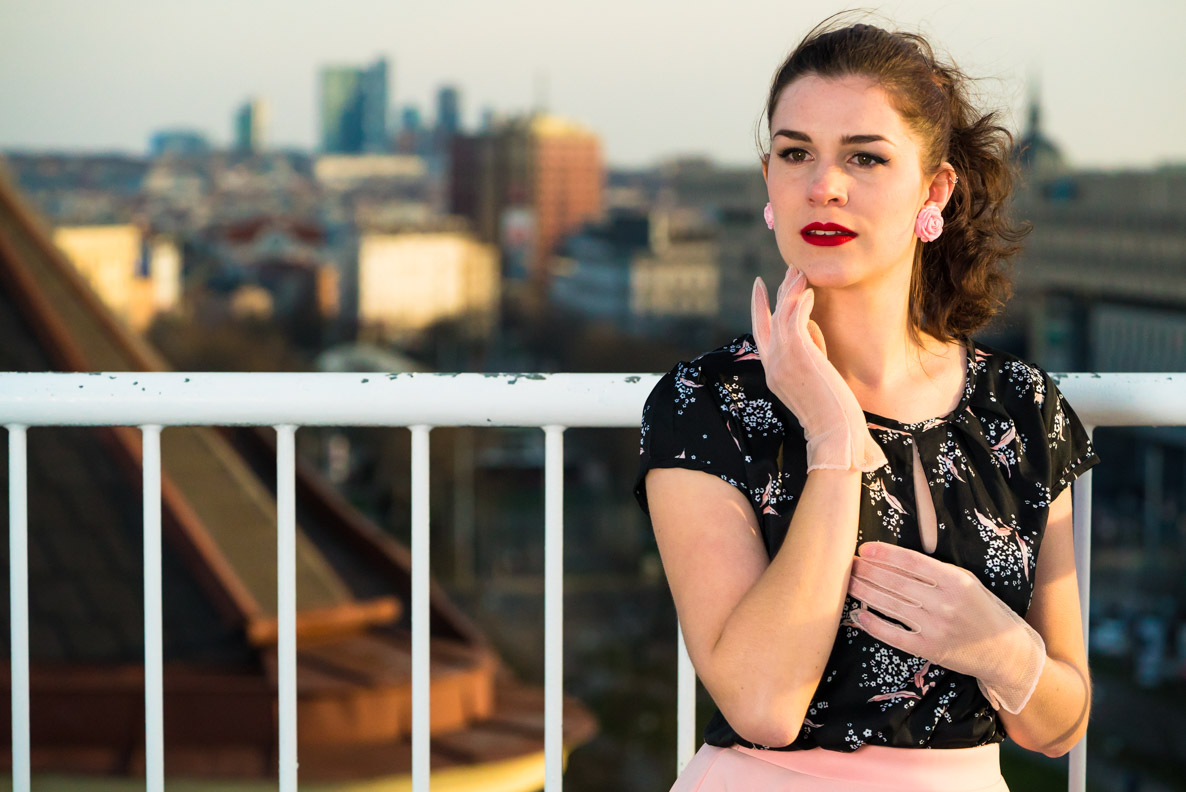 ---
3. Crocheted Gloves by Vecona Vintage
Crocheted gloves are perfect for a 40s or 50s inspired outfit. I teamed them with a cute retro dress by Hell Bunny and a shift dress by Daisy Dapper. You can shop them here.
---
4. Nylon Gloves by Secrets in Lace
White gloves not only suit brides, they also look pretty on everyone else. Wonderful examples are this and this outfit. You can shop them here if you like. The gloves are also available in black. Those are real allrounders since they match with almost every vintage outfit I own, as you can see here, here, and here. PS: Since the gloves are sheer they look wonderful with a perfect manicure.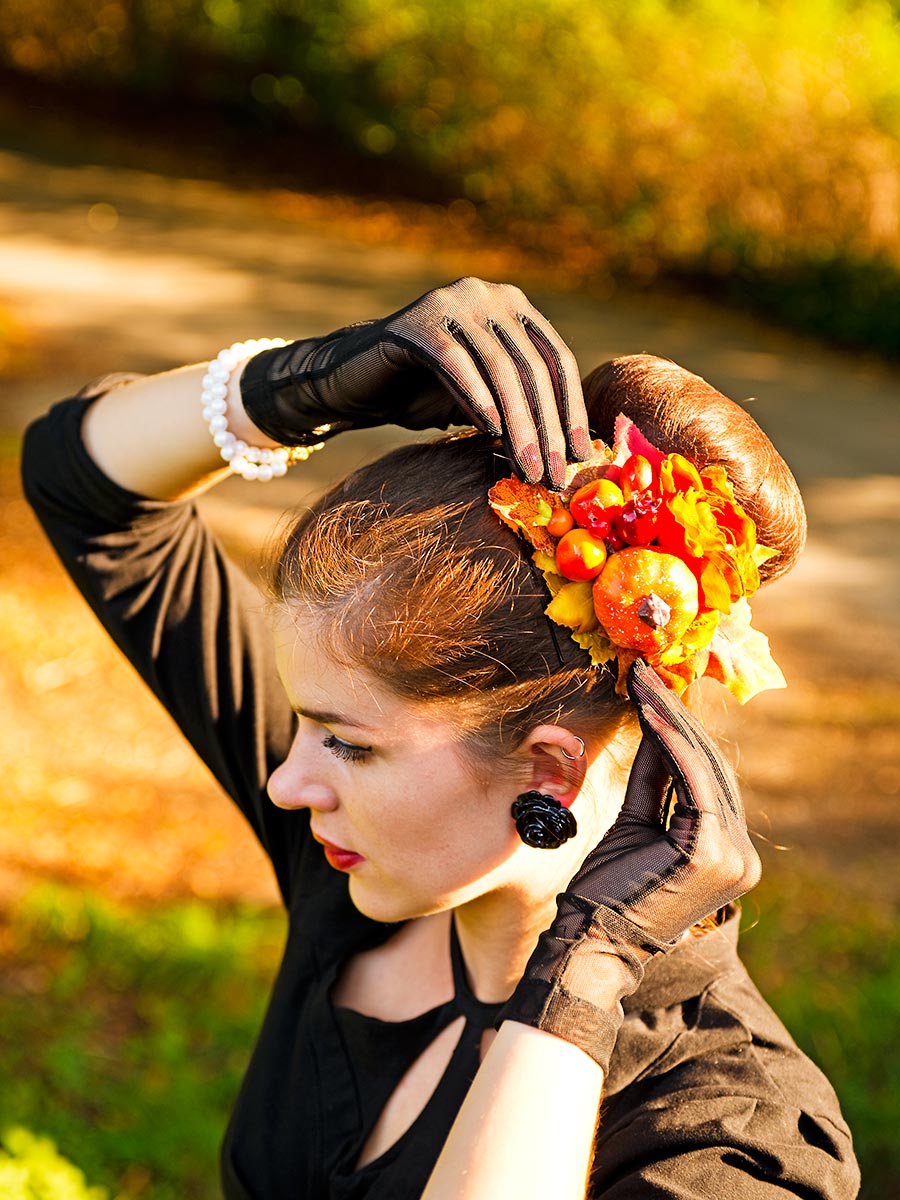 ---
5. Elegant, long Glovs by Secrets in Lace
Are you ready for a lot of glamour? Those long nylon gloves by Secrets in Lace are definitely not for every day but they look simply amazing with elegant evening gowns. You can buy those gorgeous pieces here.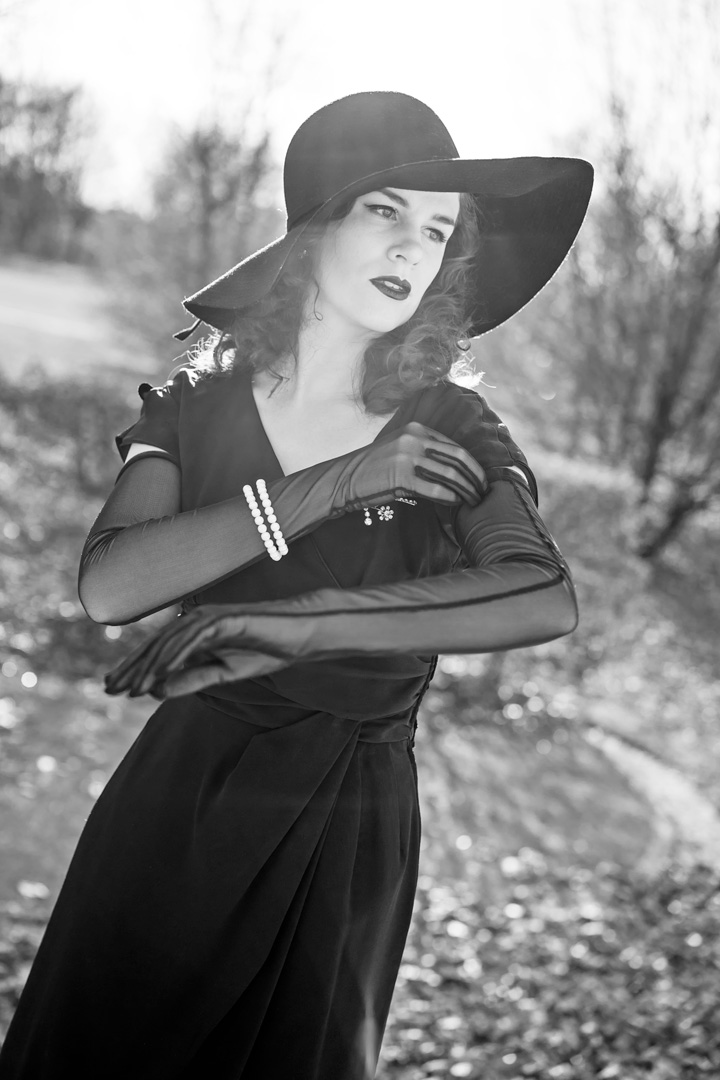 ---
6. Light Pink Gloves
Those pretty pink gloves are perefct for transitional season, but I also wore them in winter as you can see in this blog post. You can shop very similar ones at Amazon.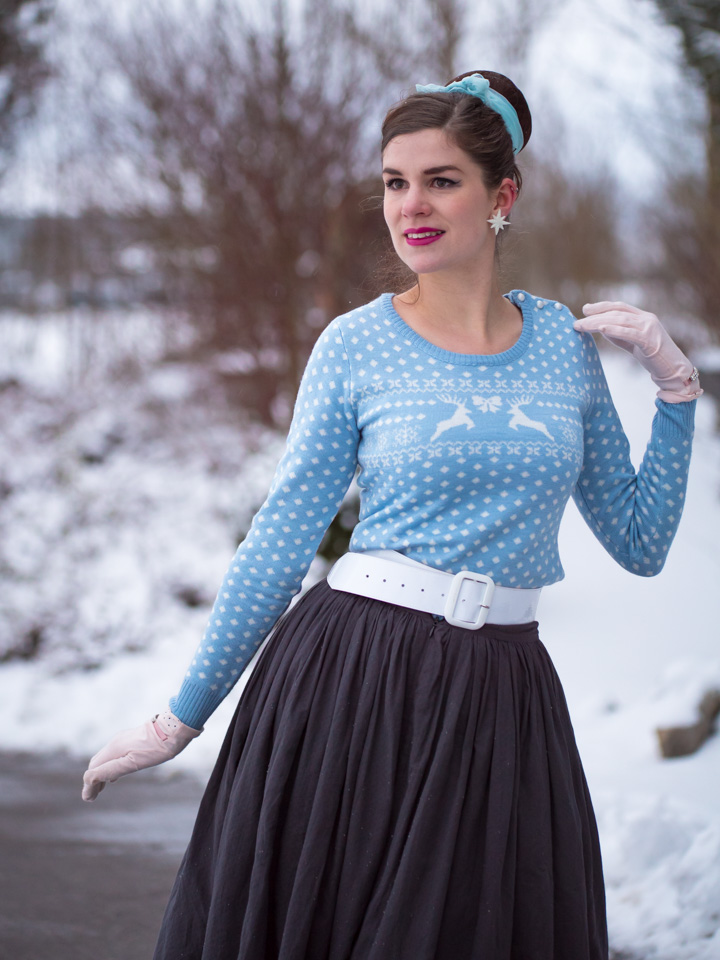 ---
7. Black vintage leather Gloves
As soon as it gets colder outside I take out my favourite black vintage gloves. They look gorgeous with winter or fall outfits. I wore them in combination with a grey shift dress as well as a skirt-sweater-combo. You can shop similar ones here.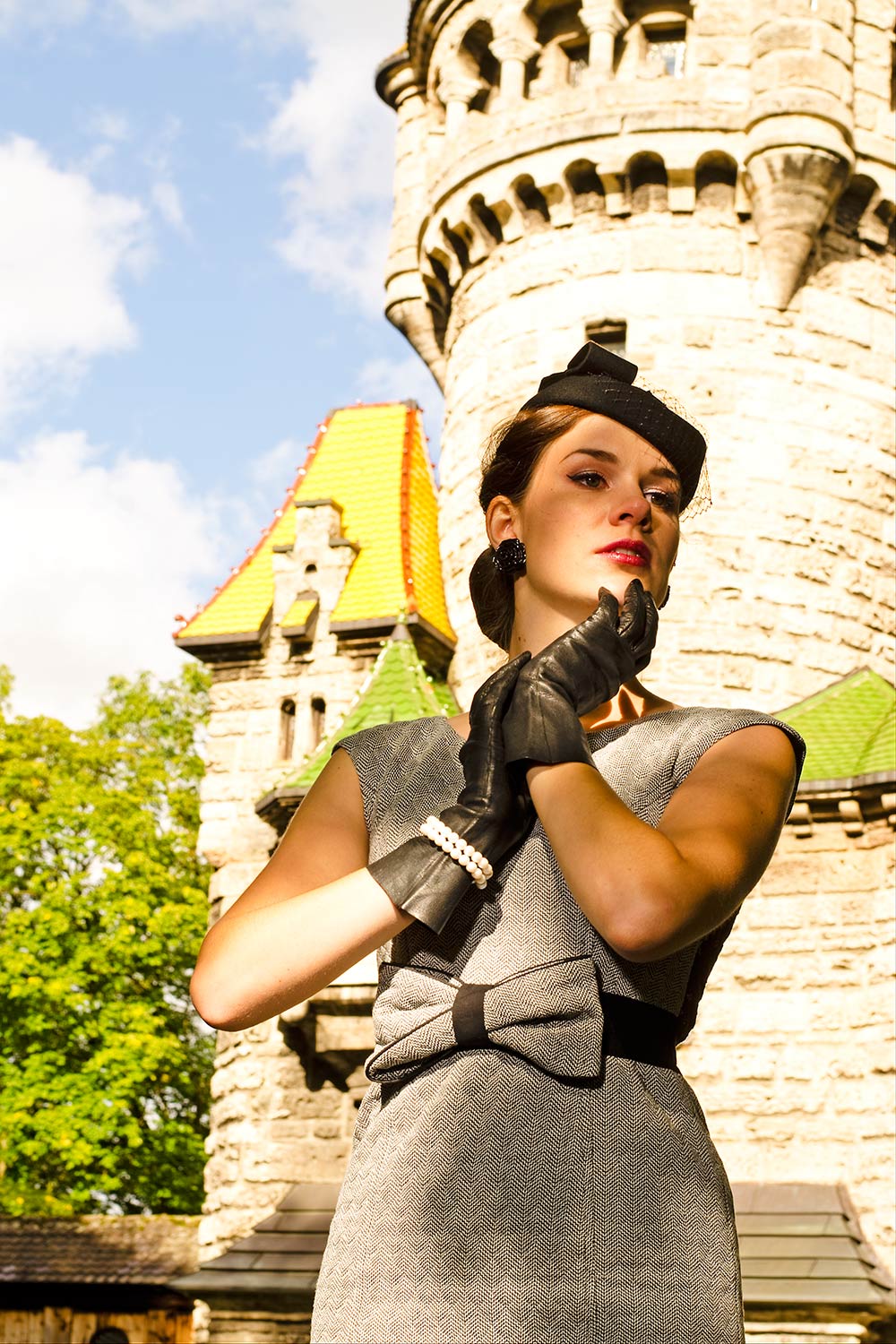 ---
8. Long black suede Gloves
My long black suede gloves are very warm and therefore perfect for late autumn and winter. They look just lovely in combination with a knitted dress. You can shop a similar pair here.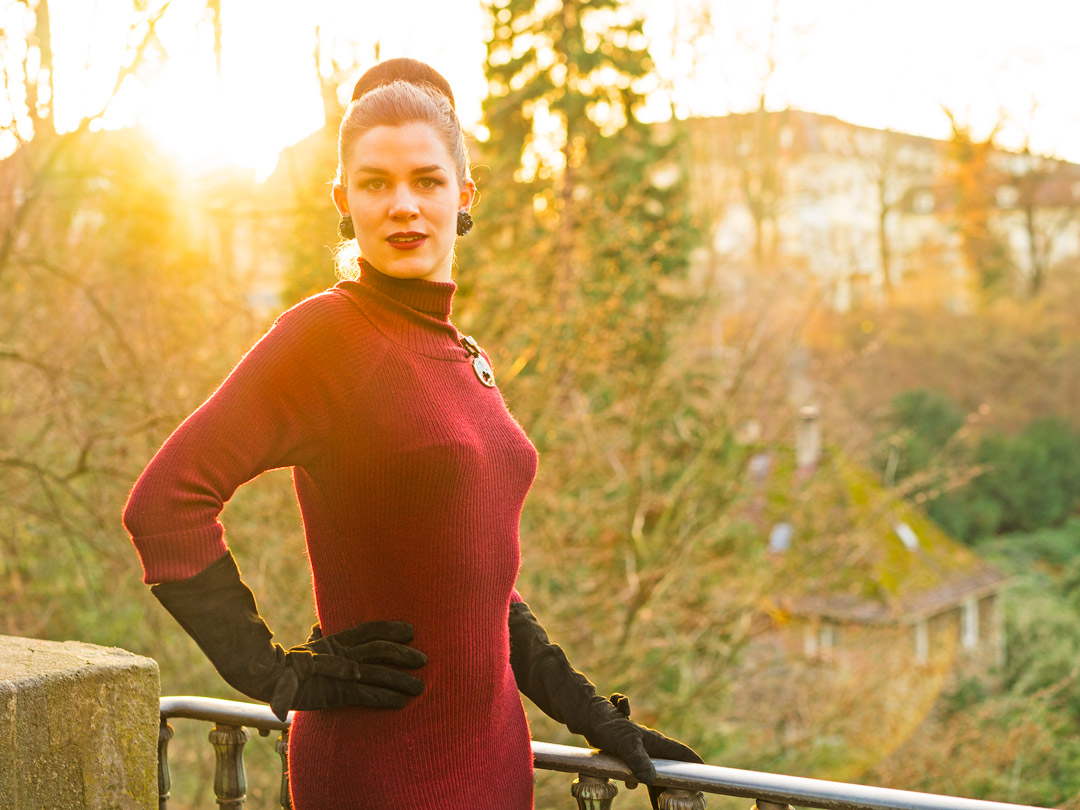 ---
9. White vintage gloves with black Details
Sometimes you have to take out your light coloured gloves on those grey fall and winter days. This is the time when I wear my black and white vintage pieces. They look wonderful with three-quarter sleeves for example.
---
10. Beige vintage leather gloves
Especially black gloves don't go very well with warm earth tones, most of the time. So I decided to invest in beige vintage pieces, which I already showed you in this blog post. A very similar one is available here.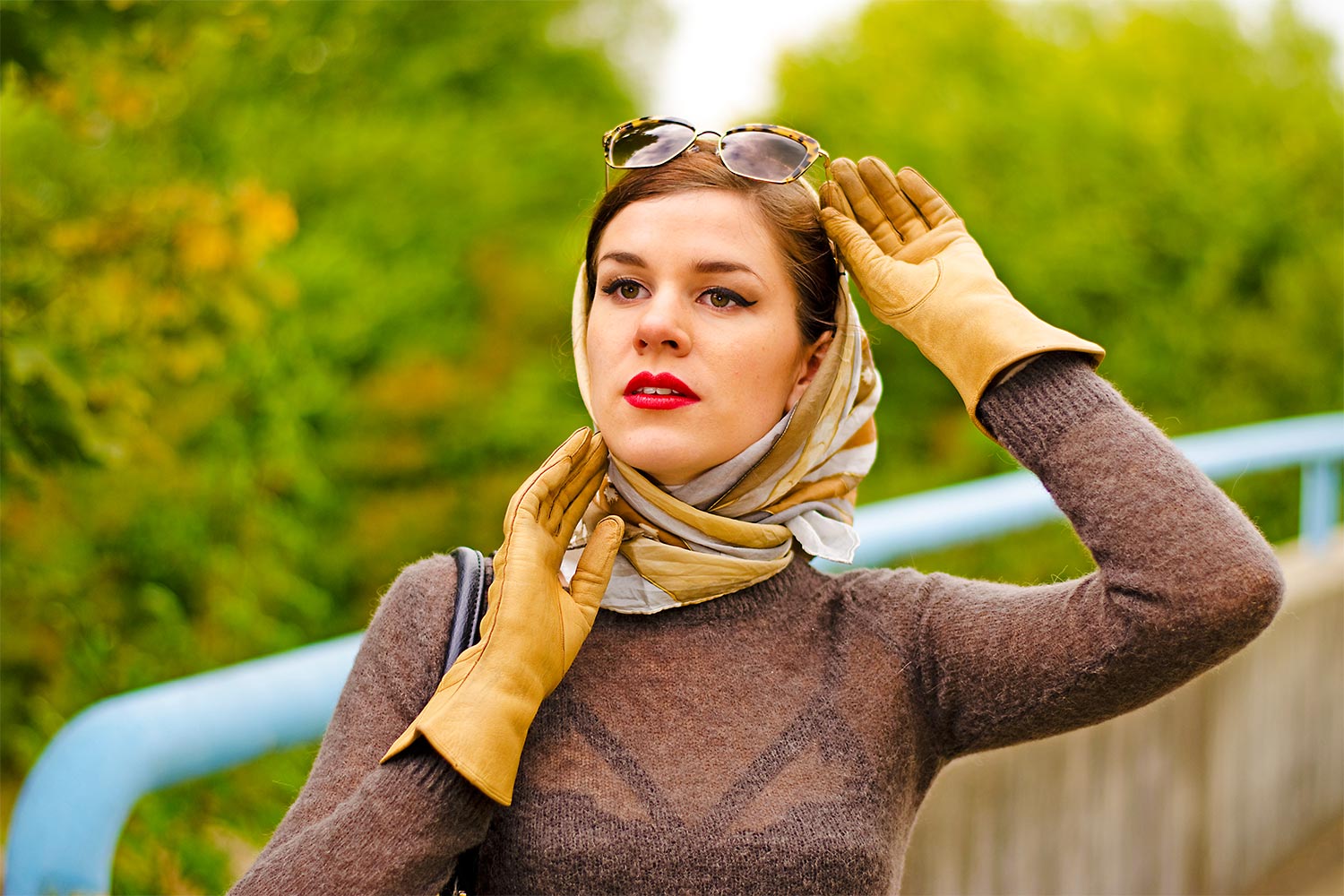 ---
It is said that hands reveal ones true age, now matter how wrinkle-free the face looks. So why not protecting them from UV rays with pretty gloves? Happy shopping!
PS: Just in case you also need a perfect hat for your vintage inspired outifts check out this article.