Advertorial as the trip to London was a press trip
Sipping coffee and talking to the most amazing vintage ladies while having a look at the new fashion for autumn at Revival Retro in London – I really don't know a better way to spend a Sunday afternoon. Lately, the retro boutique in London invited some of the most inspiring vintage ladies to present the latest autumn/winter collections. I'm so happy I was part of that!
In this blog post I will show you some amazing fashion photos from the event and tell you bit about the new collection. At the end of the article, you will also find a list with all the gorgeous vintage bloggers and links to their blogs.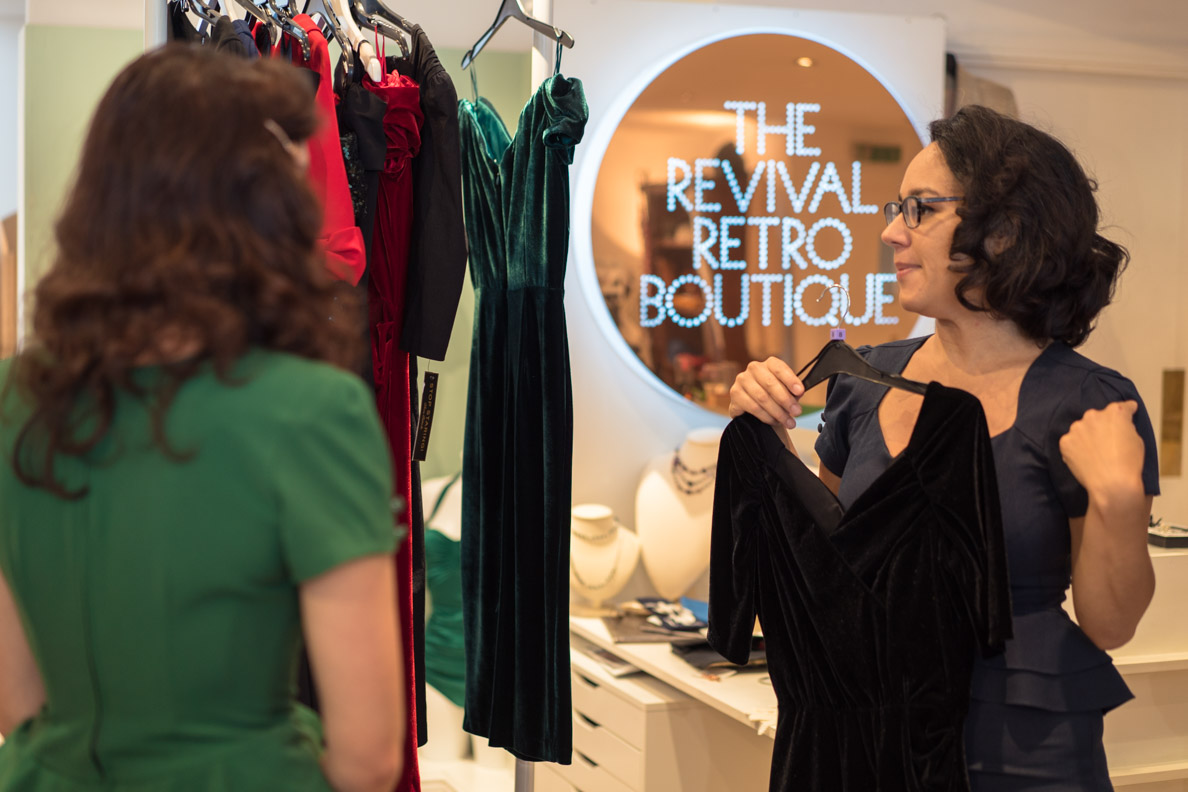 ---
Autumn Collection at Revival Retro: What is new?
After an initial meet and greet we (Ella, Ida, Nora, Sam, Victoria, another Sam, and me) all browsed the store.
Beside beautiful retro dresses in so many different colours and shapes, there are also lots of very comfy pants available. I however felt in love with the pencil dresses: My favourites are the green peplum dress, the dark blue one with a bow at the neckline, and the little black dress.  Nevertheless, I love the outfits of every vintage lady.
Warm colours, amazing patterns, and gorgeous cuts – what do you want more for autumn? At this point, I would like to mention again how much I love the fall collections. There is now other time in the year when the garments look as elegant and glamorous as they do during  the Golden Season.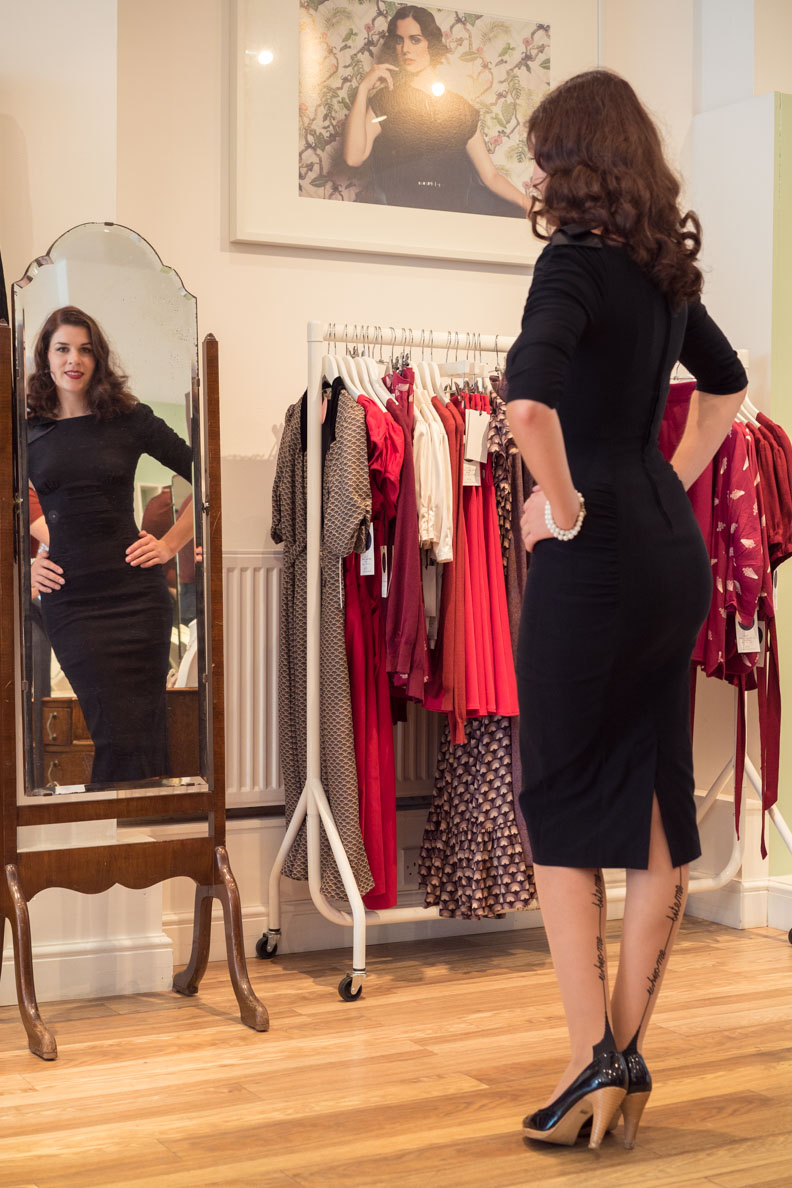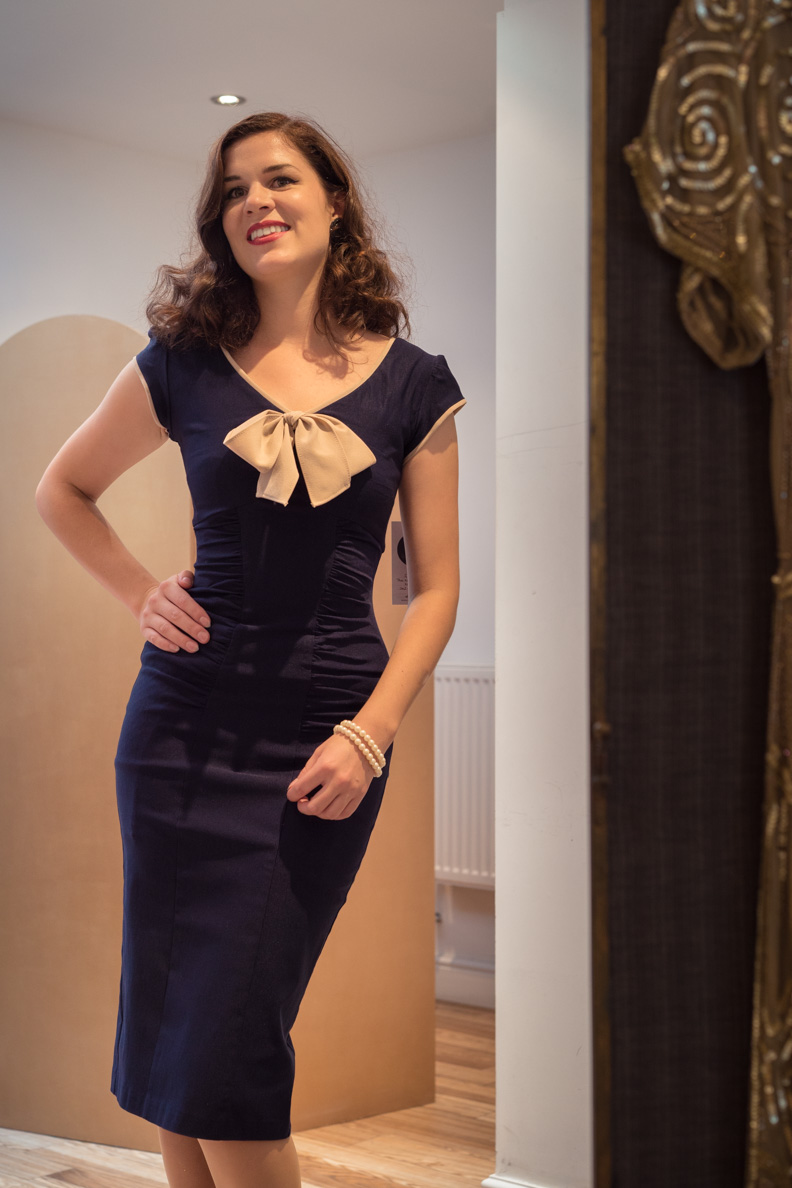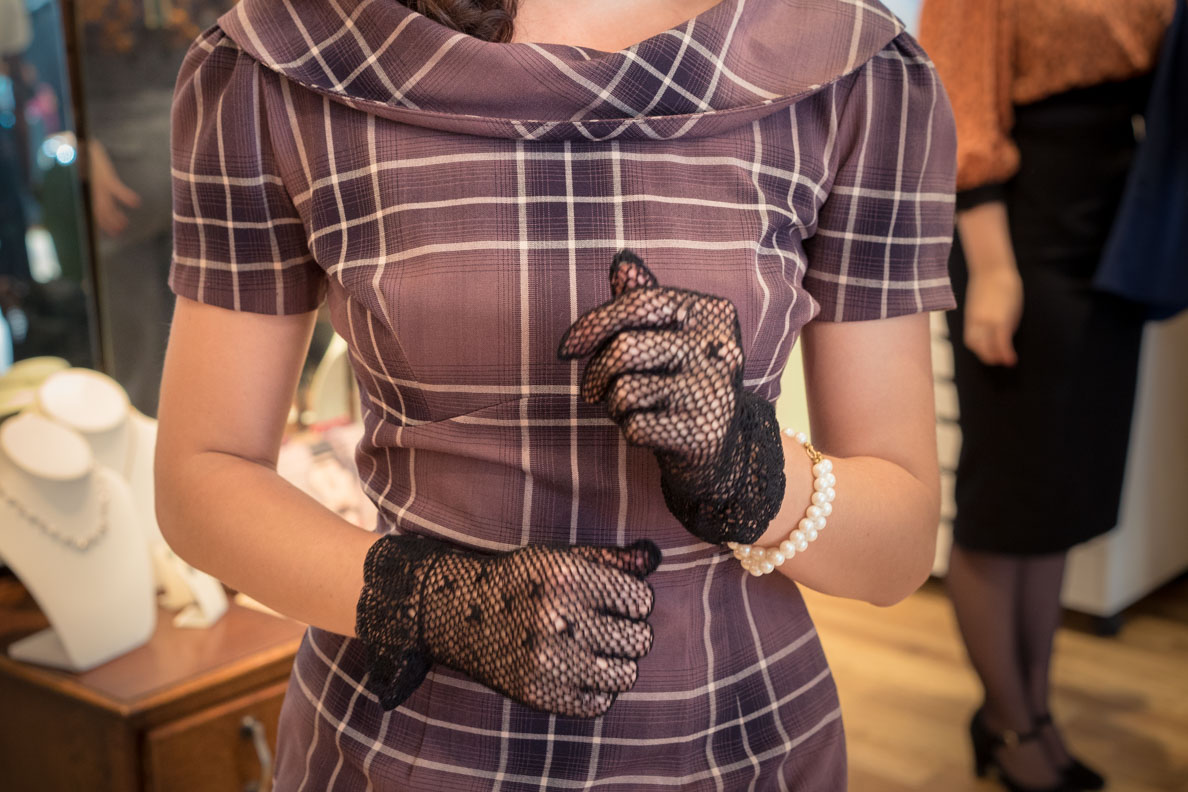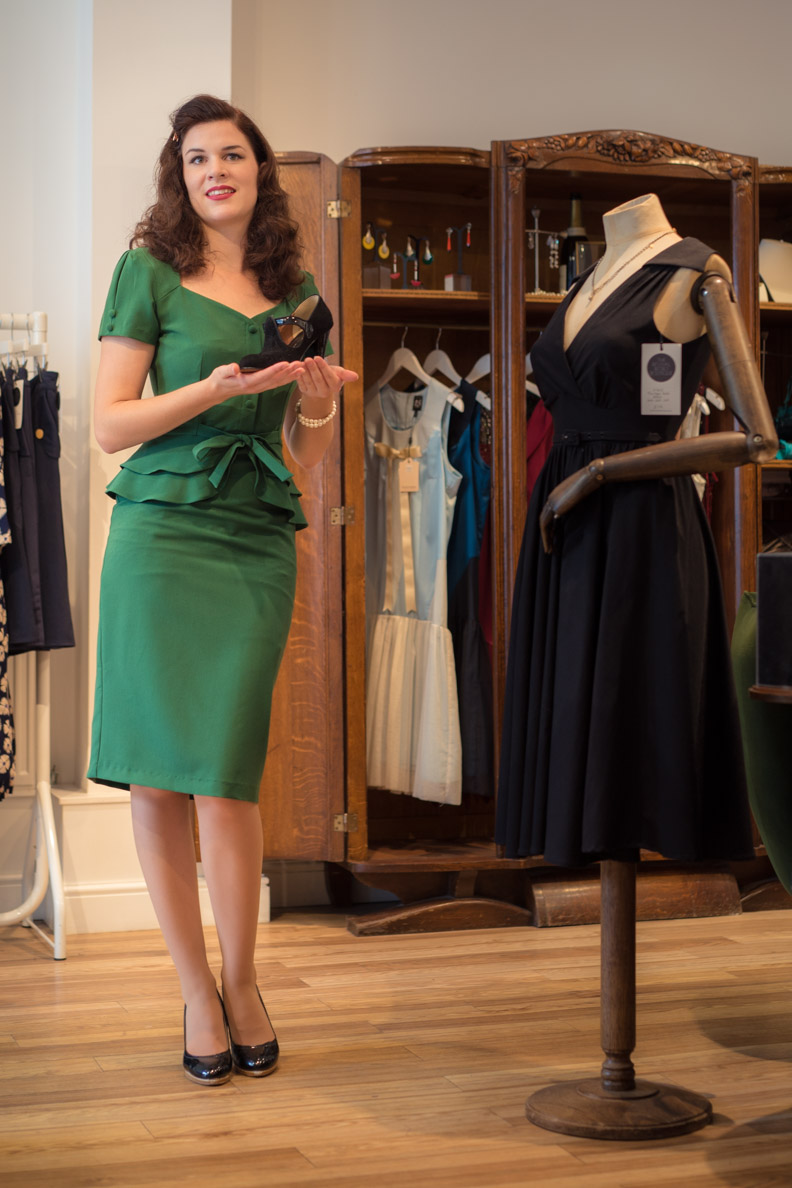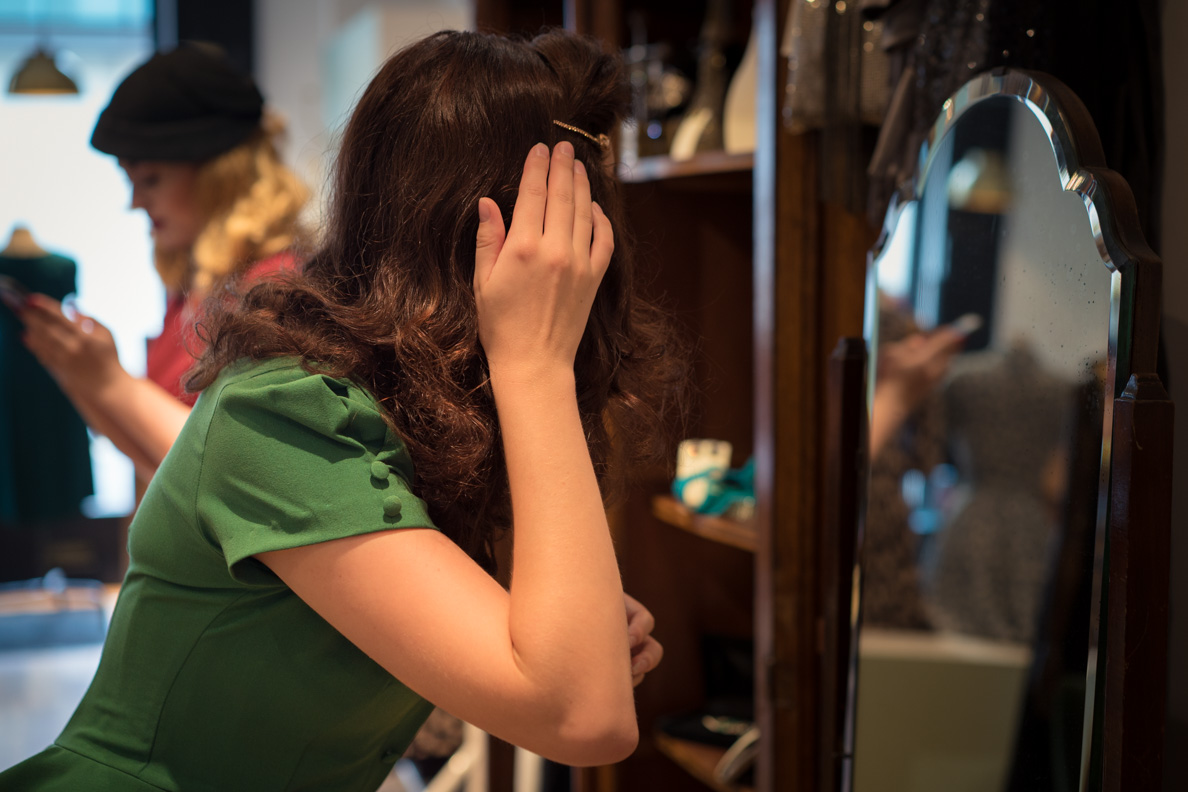 After trying on about thousand different outfits, every girl chose her favourite one and we had a group photo shoot. I mean, aren't those pictures amazing? It was such a fun to shoot with all of these gorgeous girls.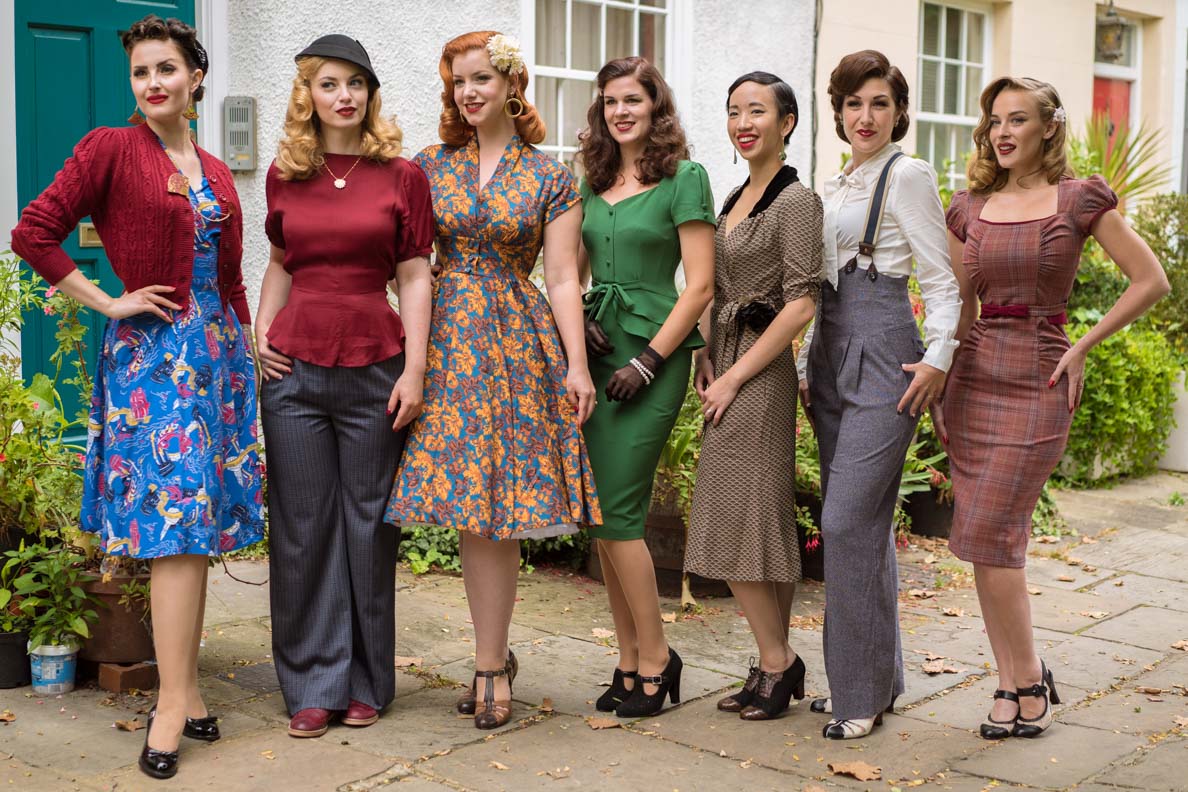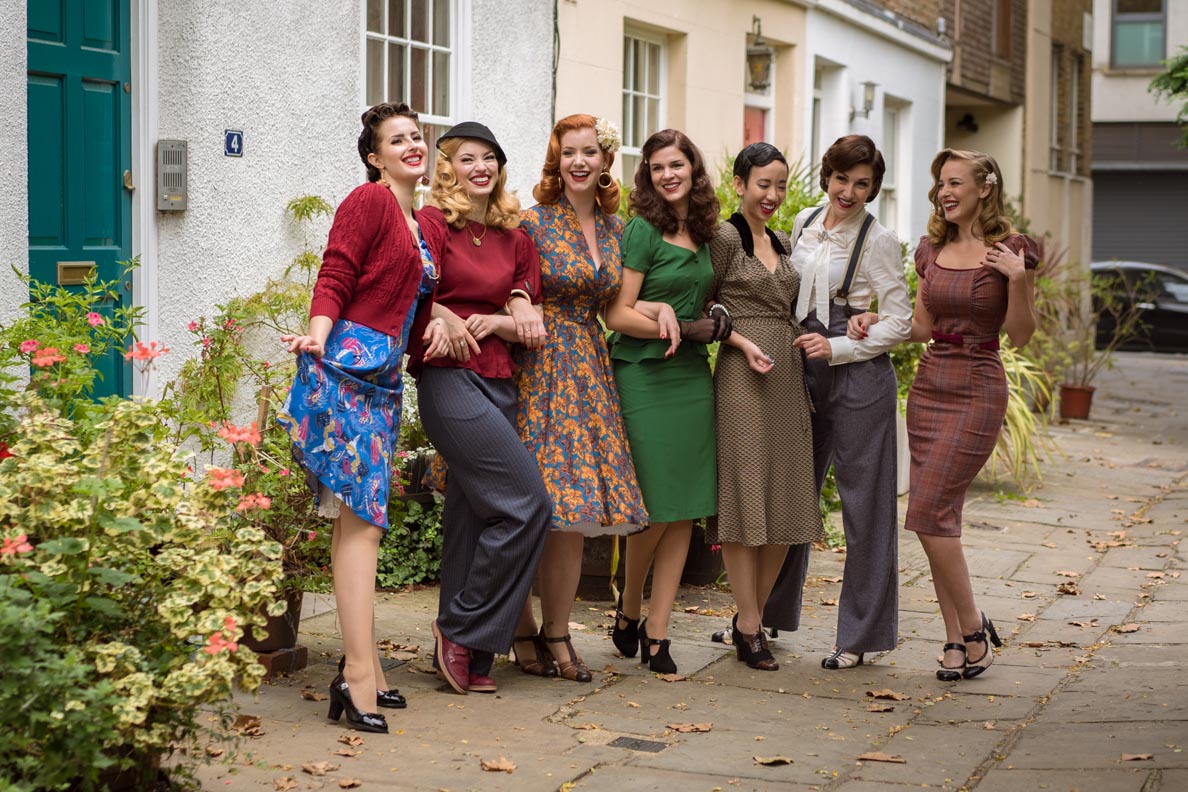 All garments and most of the accessories are availble at Revival Retro. Now, I would like to know: Which look is your favourite one? Leave me a comment below, if you like!
---
Autumn Collection at Revival Retro: Coffee, Sweets, and lots of new Impressions
After trying on all those amazing outfits and the photo shoot, it was time for coffee, tea, and sweets. While talking and having lots of fun, eveyone had the opportunity to take some more photos with photographer Tory Smith. A outfit post with the dress I chose will be up on my blog very soon, so stay tuned!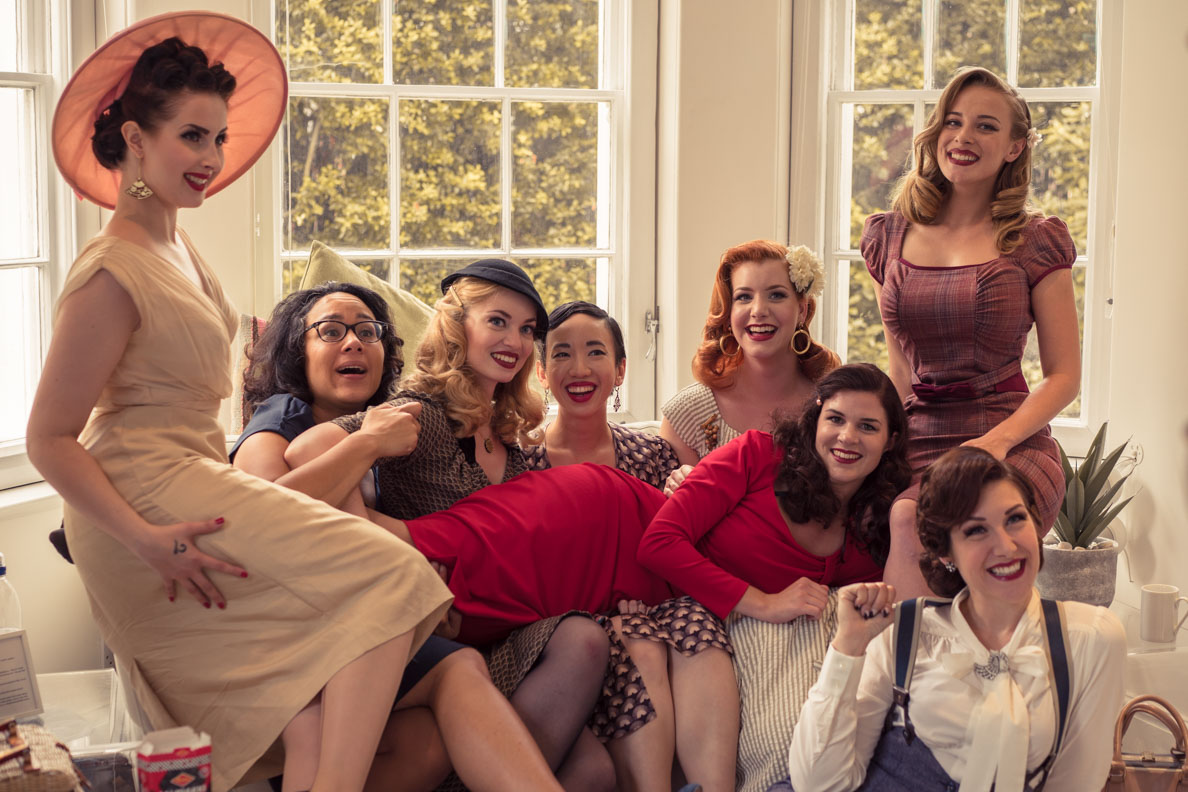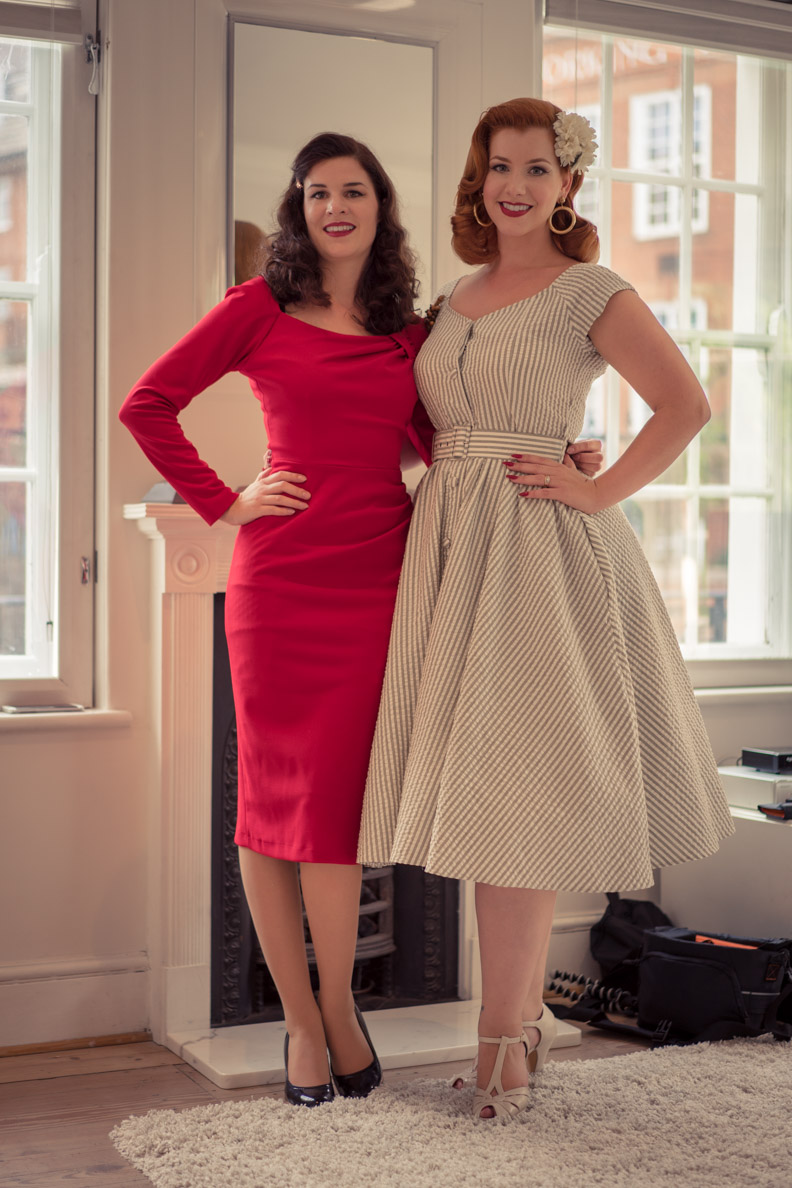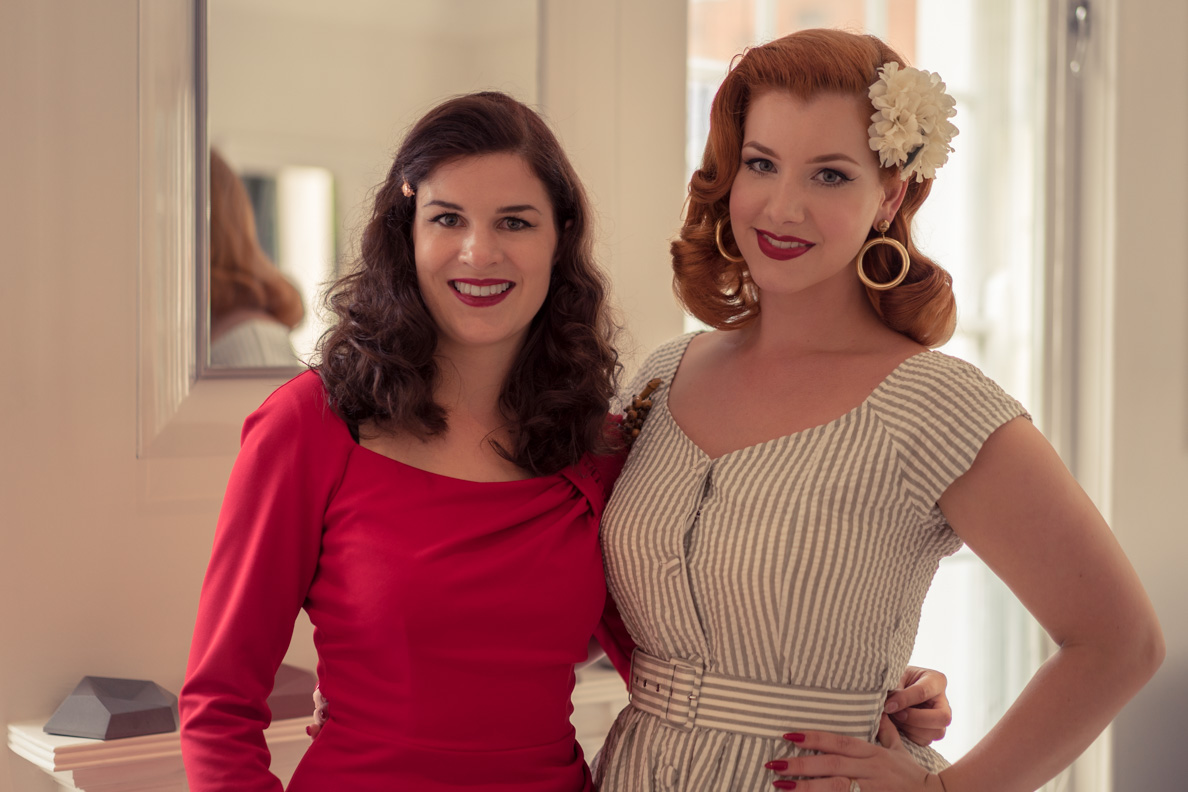 ---
Autumn Collection at Revival Retro: The Vintage Blogger Ladies
The best about blogger events is the fact, that you are able to meet all those gorgeous people you only know from the internet in real life. If you are following me on Instagram, you might have seen some selfies and snapshots. Here is the list of all participants at the Revival Retro Event:
PS: Read more about the wonderful Revival Retro Boutique in this blog post.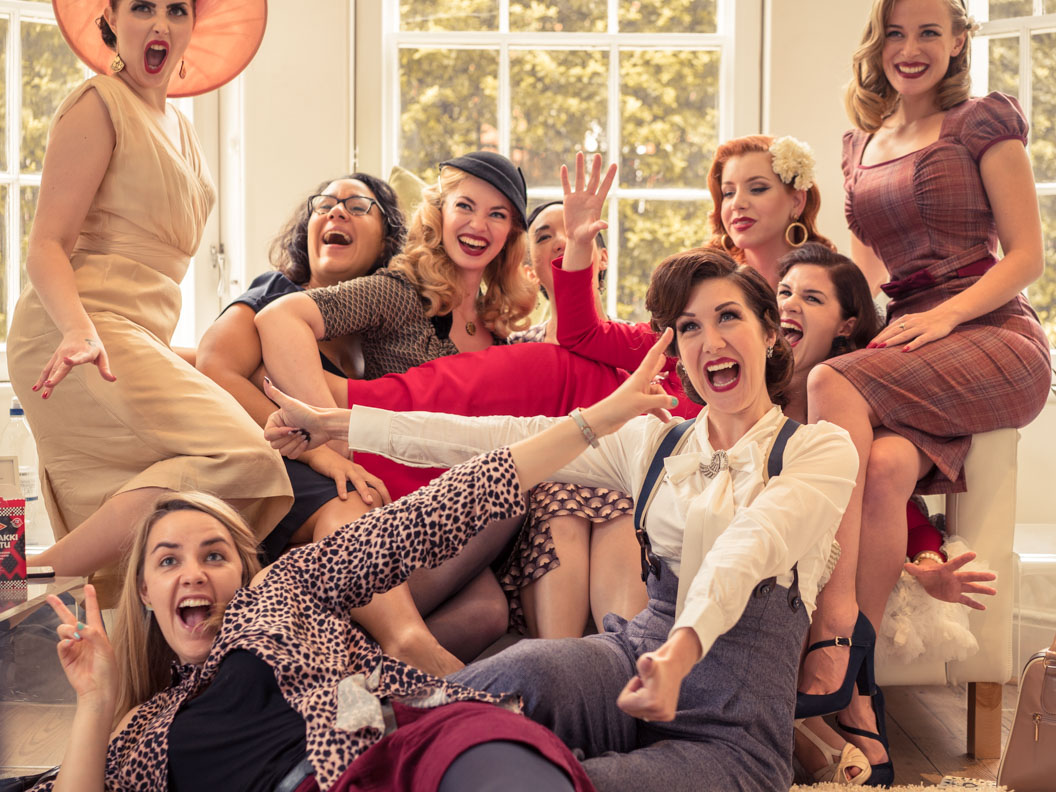 ---
Thank you so much Rowena and the Revival Retro team for inviting me to London, and the amazing event! A huge thank you goes also to my boyfriend, who accompanied me the whole day long and took all the beautiful photos!