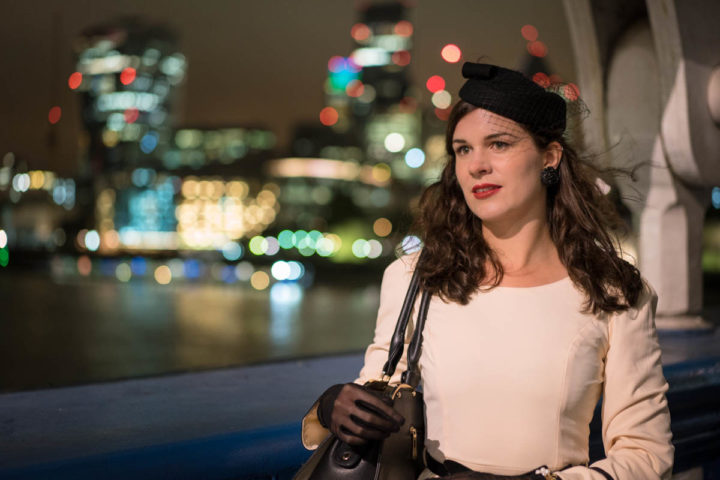 Hats, stockings, gloves, and long sleeves – autumn definitely arrived. Unfortunately the actual Golden Season isn't always as pretty as it should be. Not uncommonly it's grey and gloomy outside. In this case, light colours are always great to raise my spirits.
Perfect for gloomy Days: The Retro Dress "Grace" with long Sleeves
A wonderful example is the dress "Grace" in champagne by BlackButterfly. Long sleeves keep you warm even if it's quite chilly outside while the skirt flutters in the wind. All the cute details like the slight puffy sleeves and the bow belt make it a real eyecatcher. For a bit more volume I wear a true vintage petticoat underneath. But the best is yet to come: BlackButterfly dresses aren't expensive instead they have very fair prices.
Vintage inspired accessories finish the look: The little black hat is one of my favs and so are the classy nylon stockings by Secrets in Lace. Some rose earrings, and gloves – that's it.
Our photo location this time were the Tower Bridge and some smaller streets in London. Where else would English retro fashion fit better than there?
By the way: If you are curious to know why we visited London for one weekend, you will find the answer in this blog post.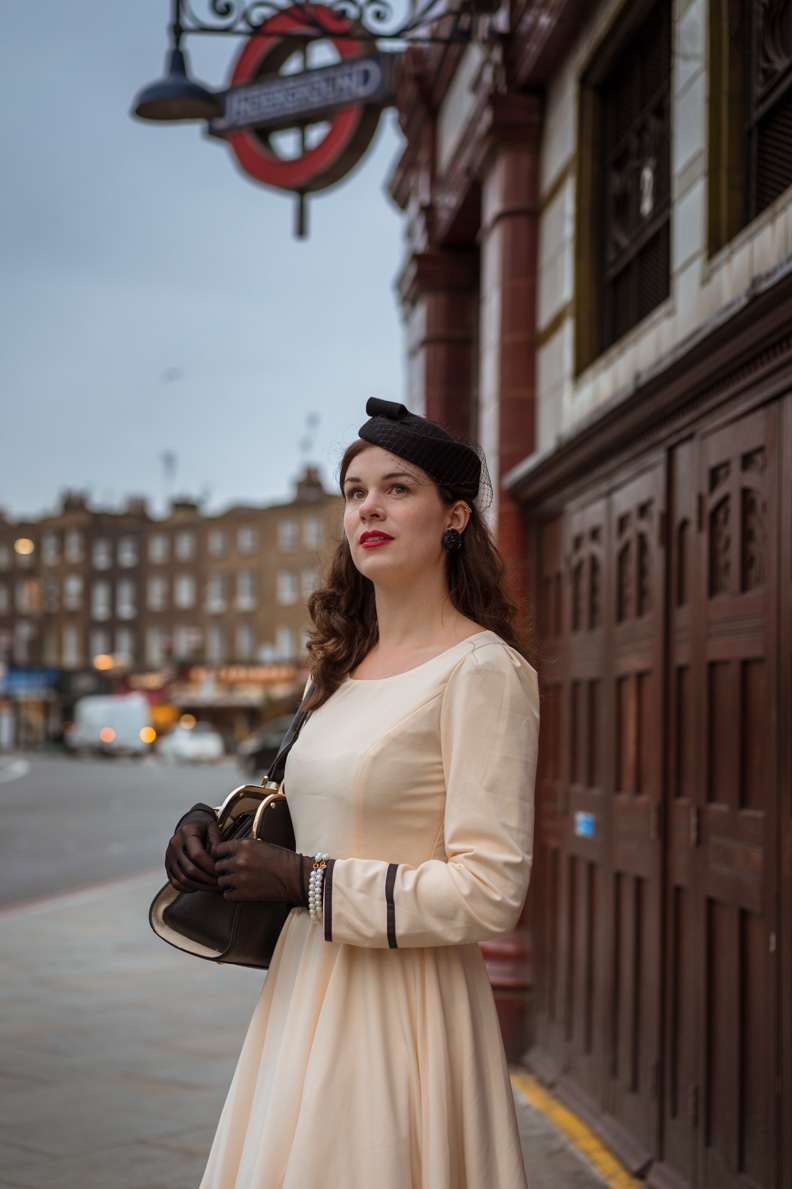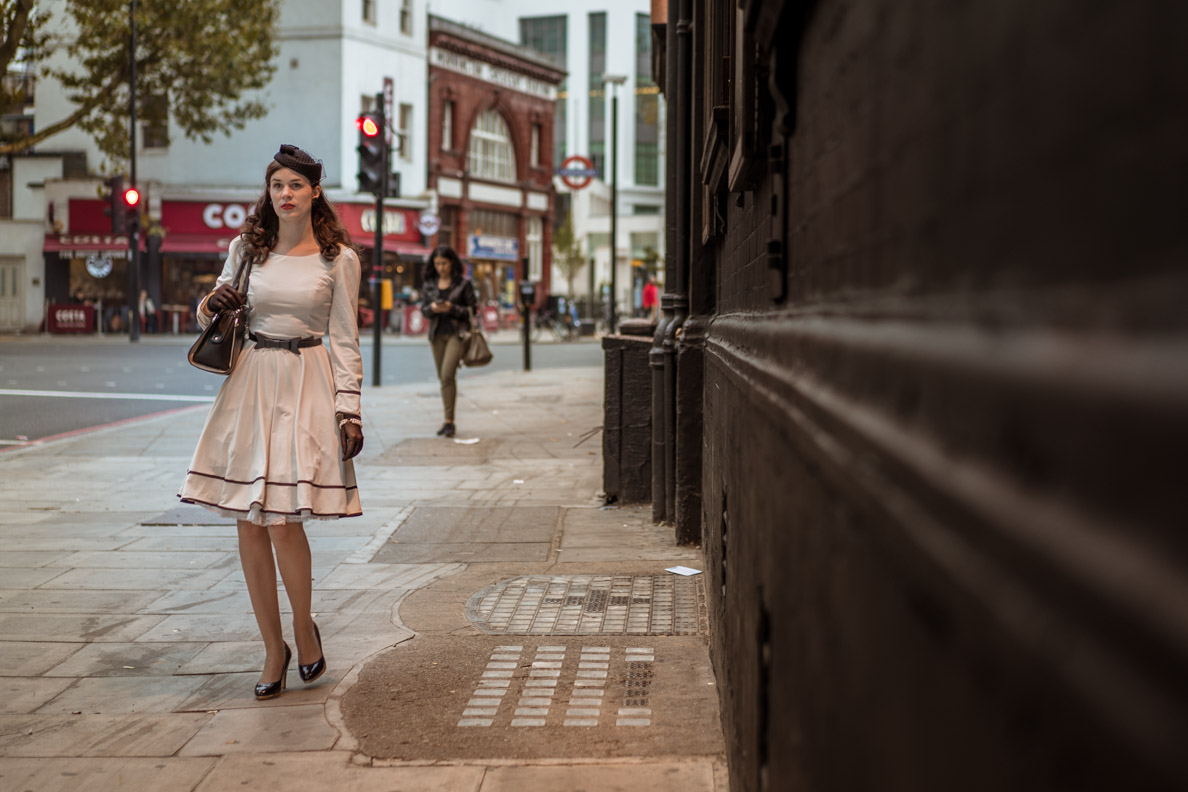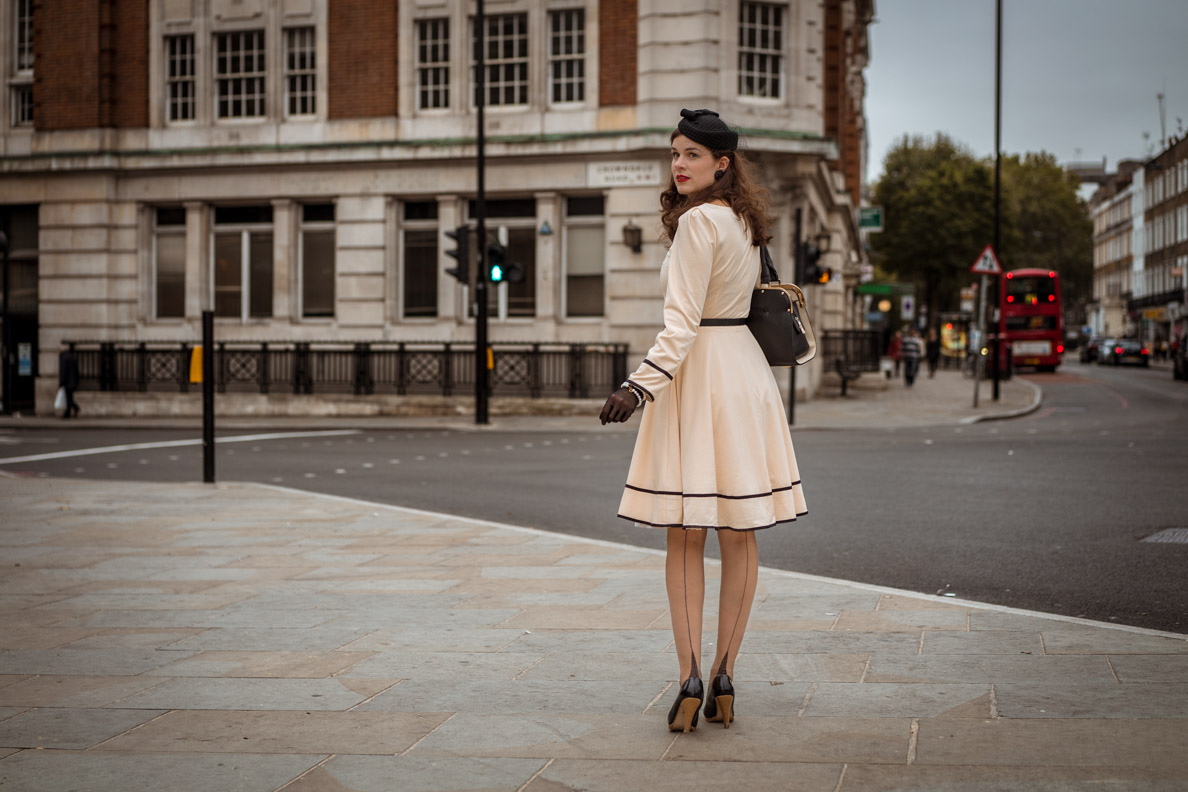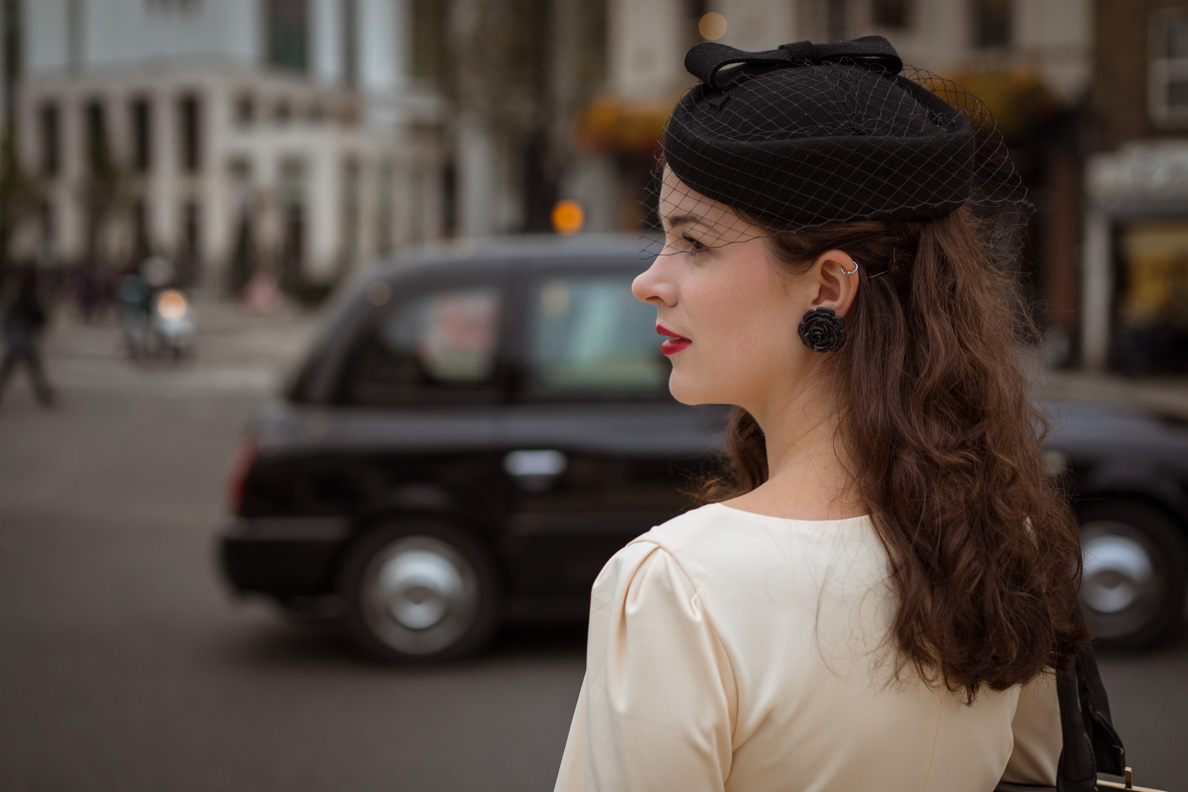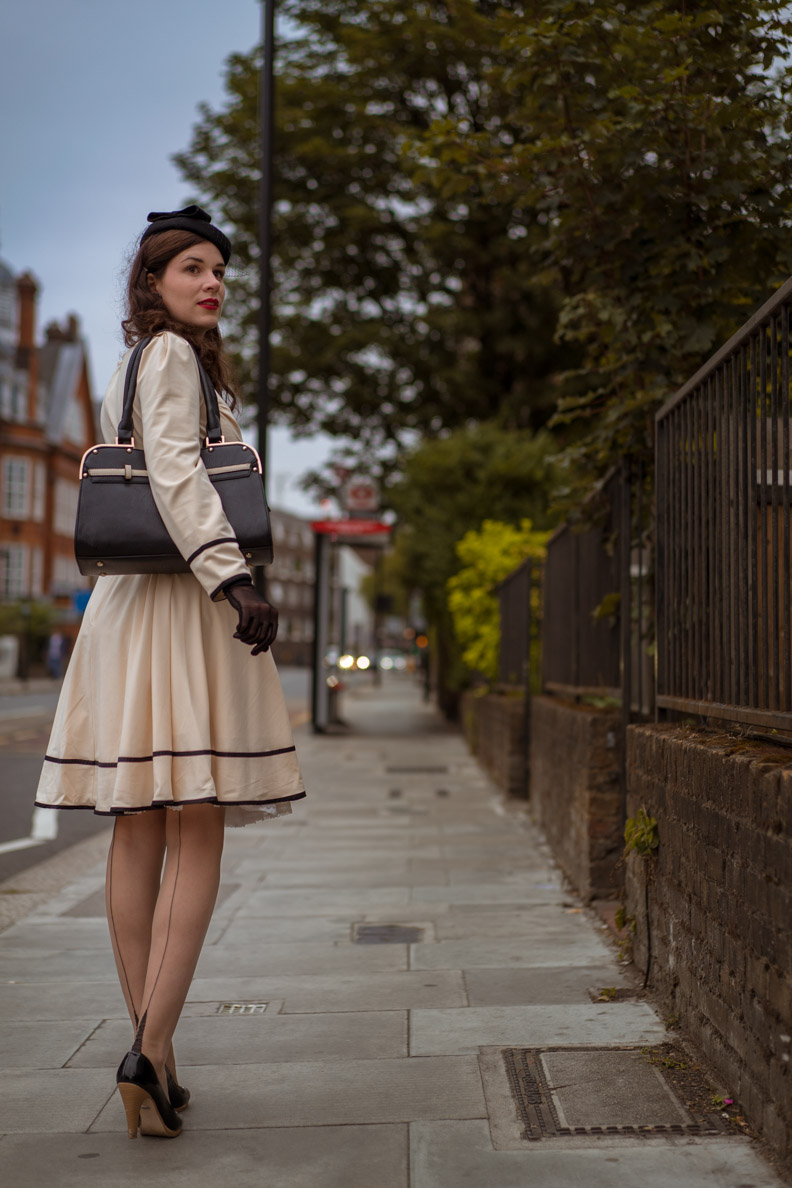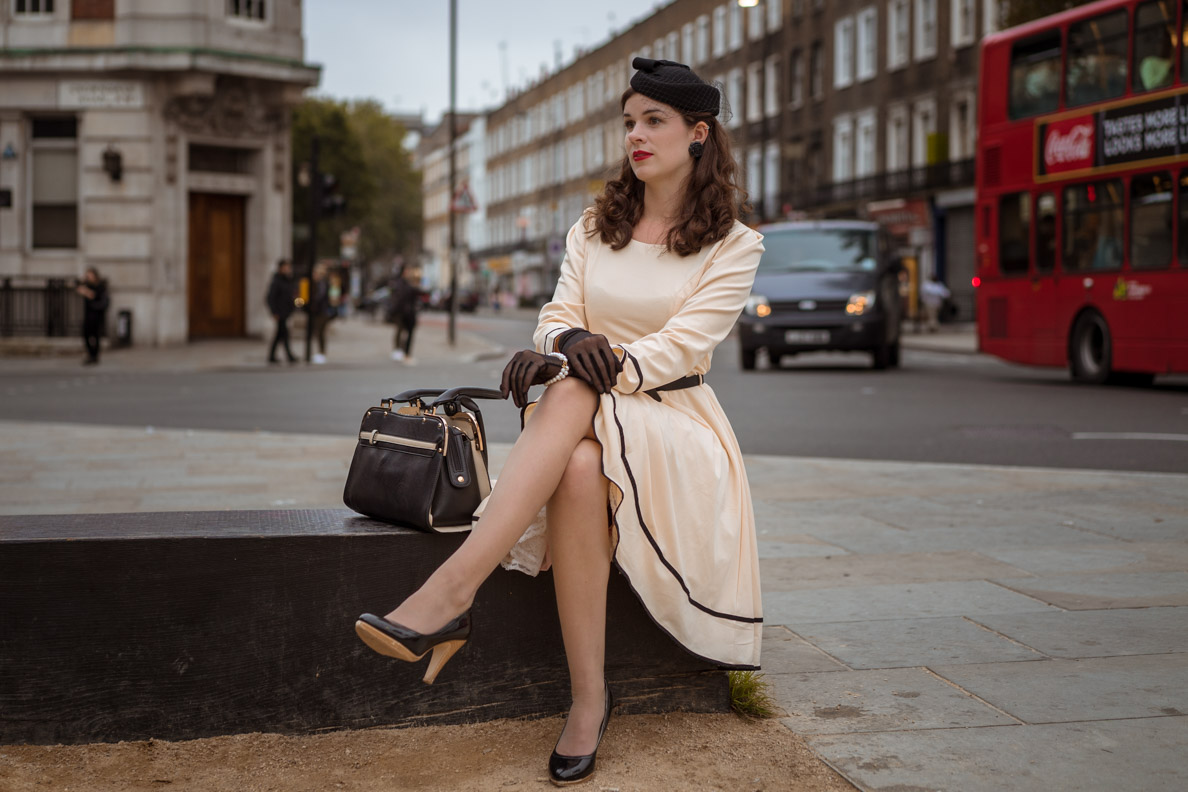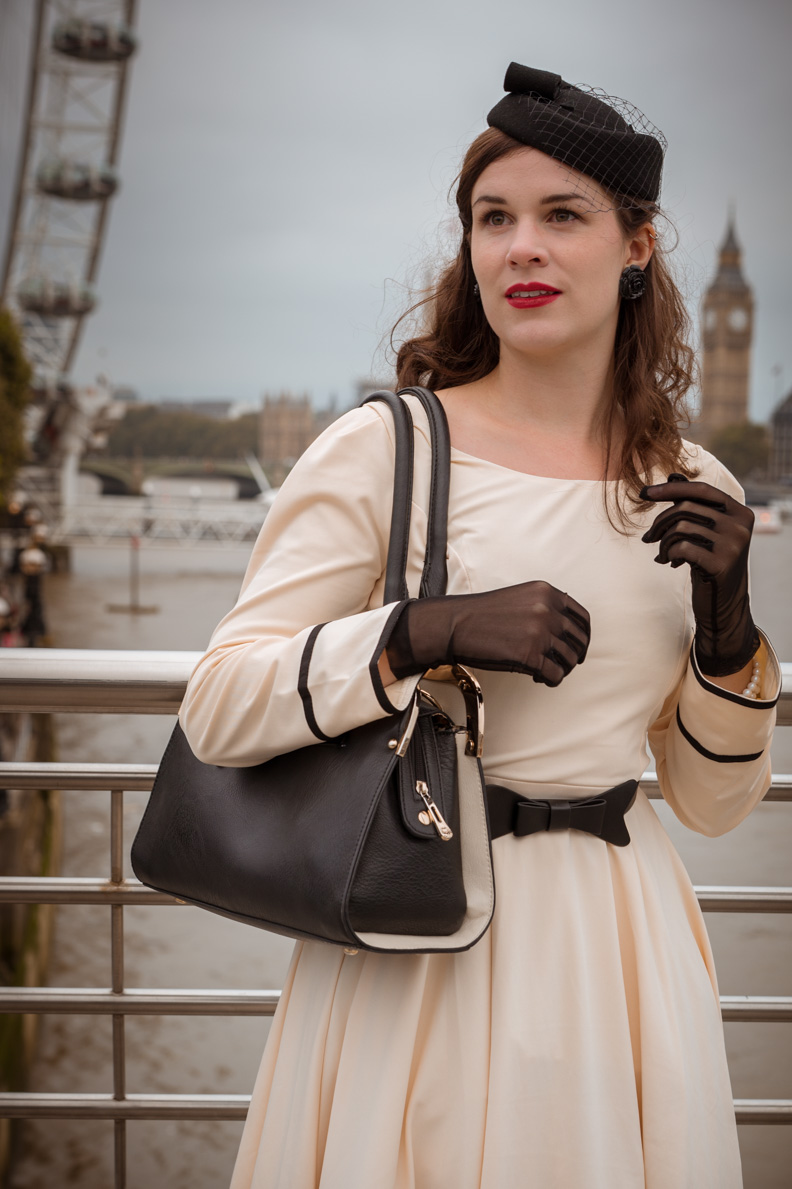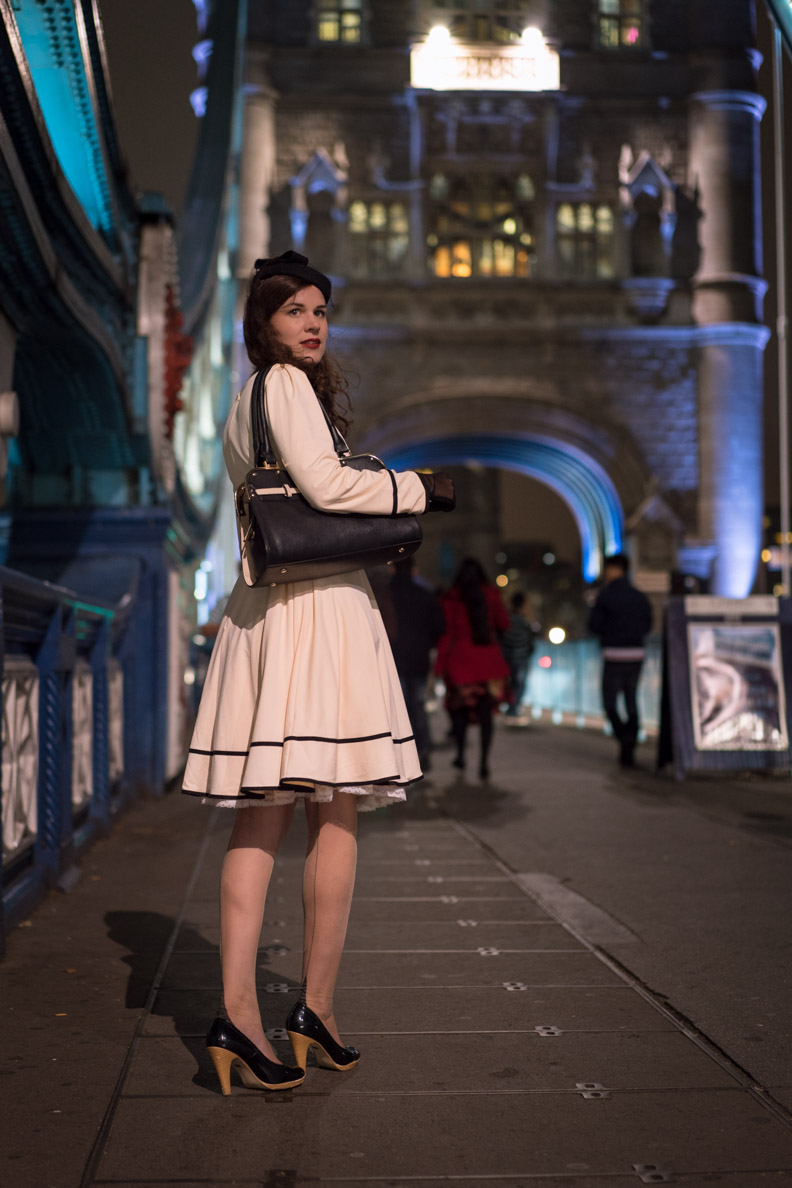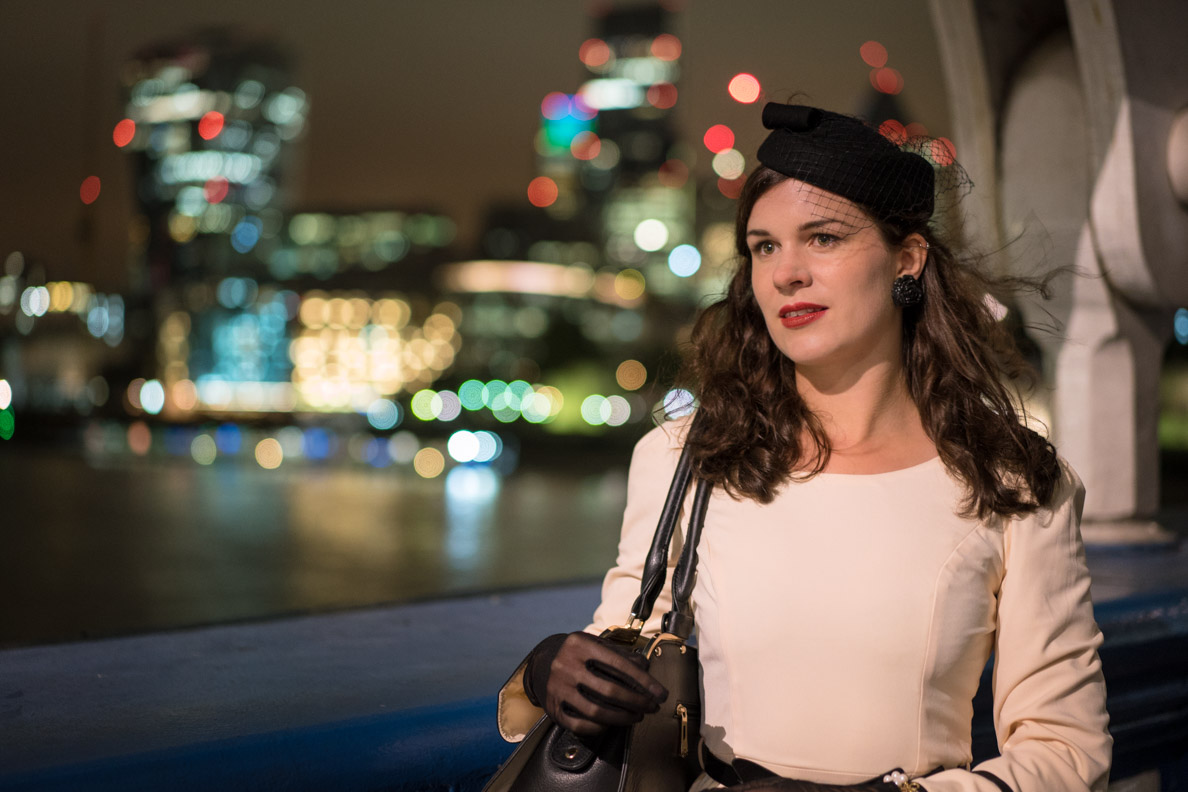 A vintage inspired Autumn Outfit – the Details:
Retro dress "Grace": BlackButterfly
Hat: Collectif Clothing
Stockings: Secrets in Lace
Gloves: Secrets in Lace
Earrings: Glitter Paradise
Petticoat: Vintage (similar here
)
Shoes: Buffalo Girl
Handbag: similar here