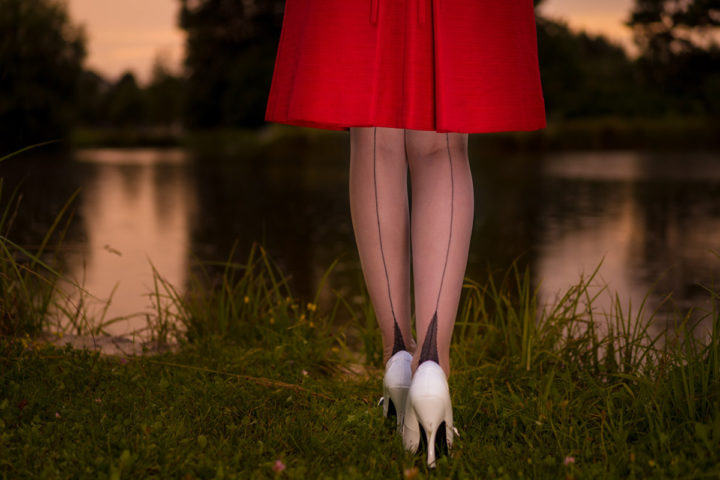 First, they were an innovation, afterwards they were rare, then almost essential, and finally they are mainly fetish objects –  I'm talking about fully fashioned nylon stockings.
The History of Nylon Stockings
Relased in 1940 they immediately were a great success is the USA. When the United States entered into World War II in 1941, nylon was needed for the maufactoring of parachutes. But women back then were imaginative: They painted the "seam" with a pen on the back of their legs. After the war, nylon stockings were back just to be replaced by tights some years later. Now, they aren't seen very often in everyday life. I think this is really sad, since they are able to add that certain something so every vintage inspired outfit.
I wear a lot of different types of stockings and tights – depending on the occasion. In this blog post, I want to show you my ten favourite hoses.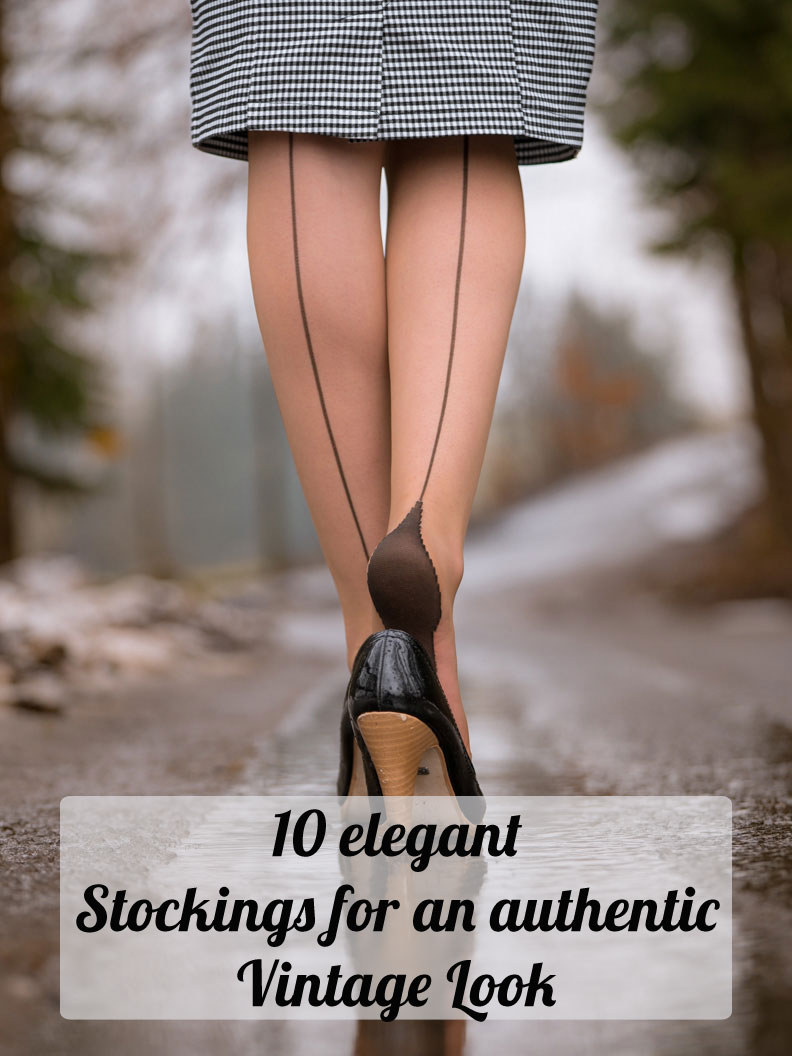 ---
1. French Heel Stockings by Secrets in Lace
If you like authentic nylon stockings, you have to check out Secrets in Lace. They still produce their hoses on original machines from the 40s and 50s. I'm very happy to own some pairs of their wonderful stockings. The "Dita Glamour French Heel" are one of my favs, as you can see here an here. They look wonderful with almost all of my vintage outfits. You can buy them at the Secrets in Lace online shop. I also love the Elegance French Heel Stockings in copper, check out this blogpost to see how I team them.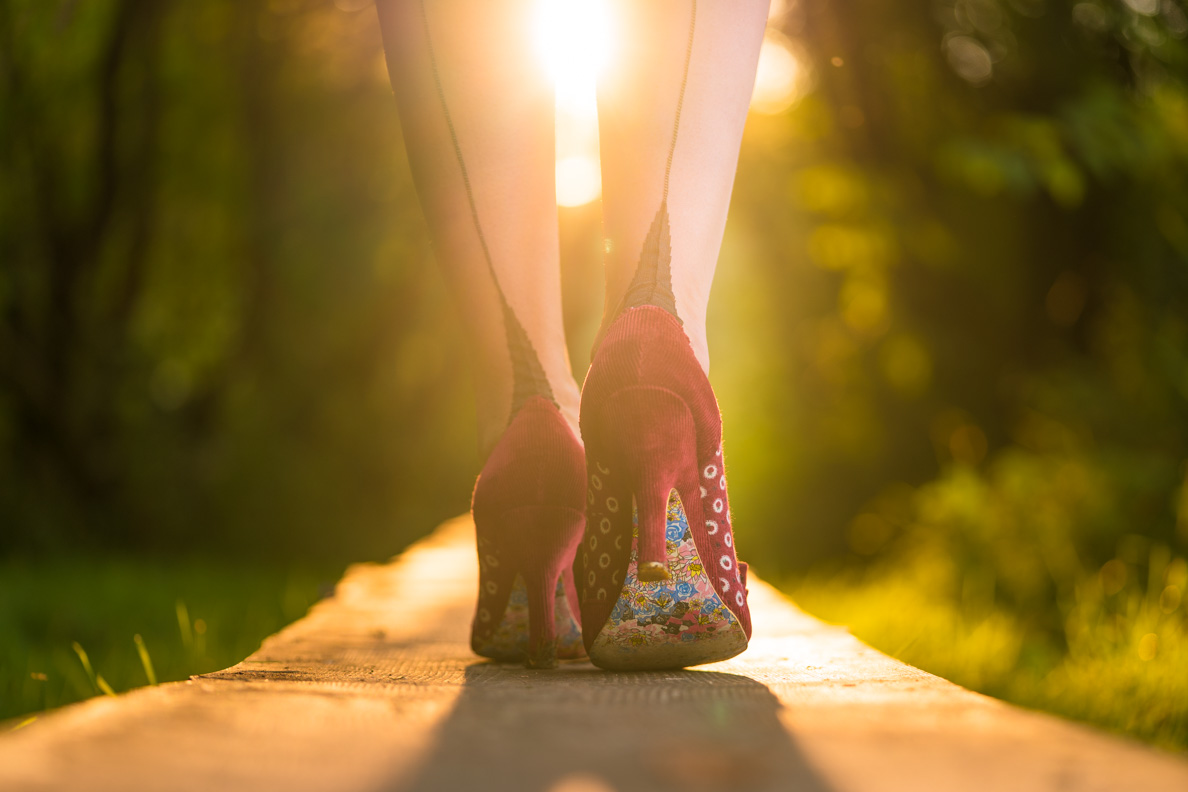 ---
2. Natalie Diamond Heel by Secrets in Lace
The "Natalie Diamond Heel" stockings are my special occasion stockings: with them, I feel like a movie star from the 40s. They look so elegant and glamorous and put every outfit to the next level, as you can see here. You can shop them at Secrets in Lace Europe.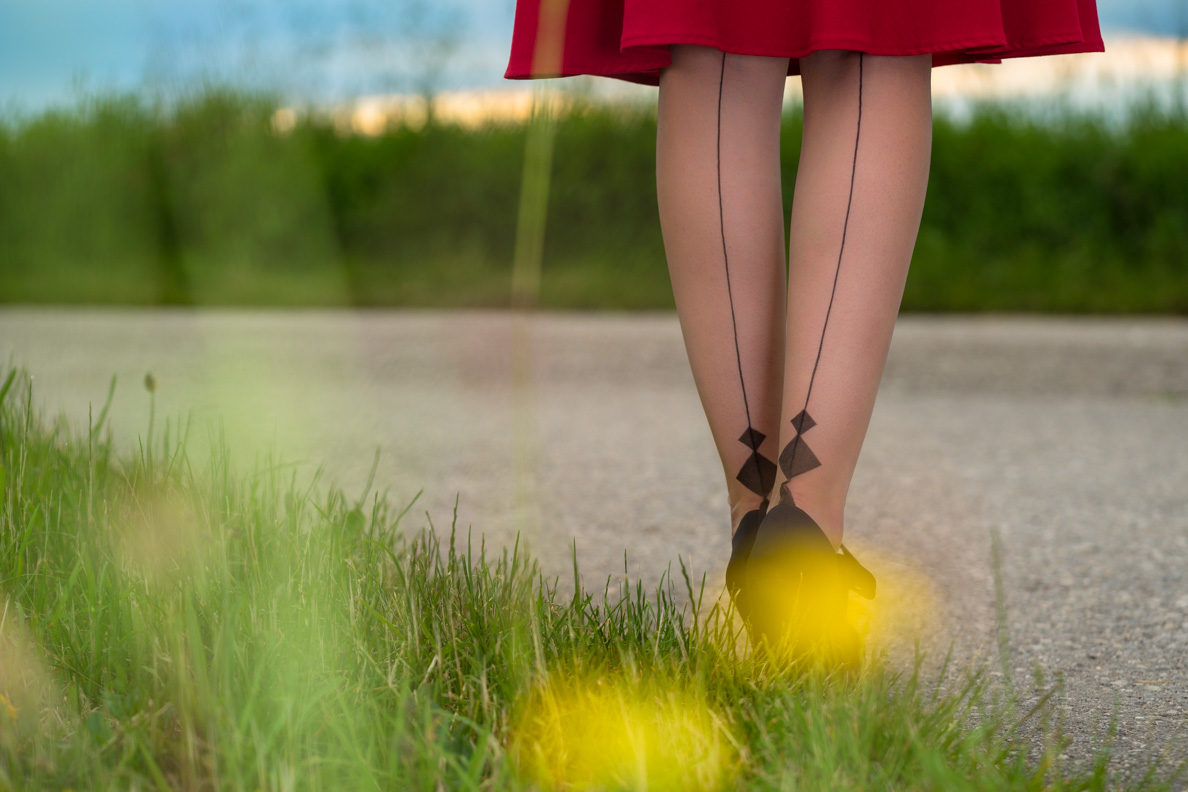 ---
3. Vintage Dot Backseam RHT by Secrets in Lace
Especially in Autumn and Winter I adore darker hoses. The "Vintage Dot Backseam RHT" by Secrets in Lace are a wonderful example. They are even able to transform an office outfit into an elegant dinner look. If you would like to have them, just click here.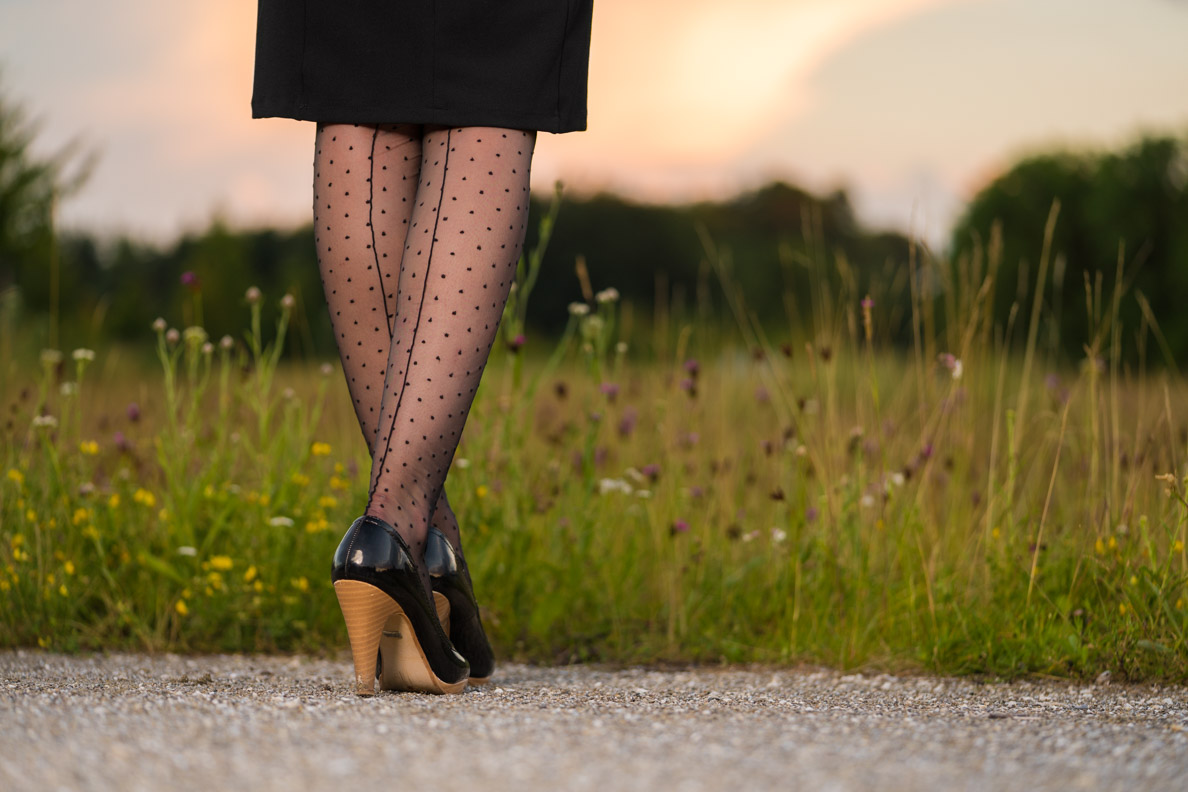 ---
4. Premier European Heel Stockings by Secrets in Lace
Another style I love to wear are the European Heel Stockings. I own a pair with a classy black seam, for example. However, in combination with summer outfits, black seams sometimes look a bit too harsh. Therefore the "Premier European Heel" stockings in light pink and lilac are a wonderful alternative. Although the seam is almost invisible, they add that certain something to summer retro outfits, as you can see here and here. Shop the beautiful stockings here.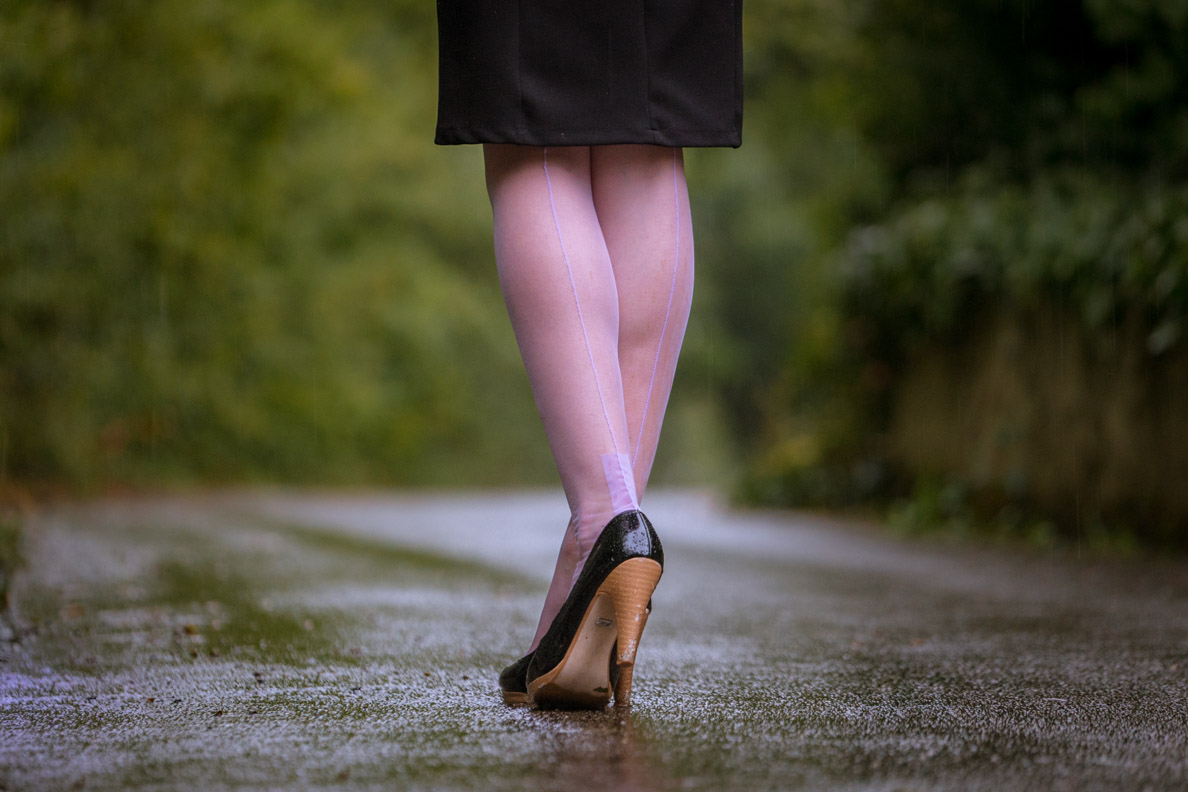 ---
5. Full Fashion Spanish Heels by Secrets in Lace
The Spanish Heel Stockings by Secrets in Lace resemble the Euro Heels, however, the heel is a bit tighter. I own the Spanish Heel Stockings in two amazing colours: Mint and blue. In this as well as this blogpost, I show you how I love to team them.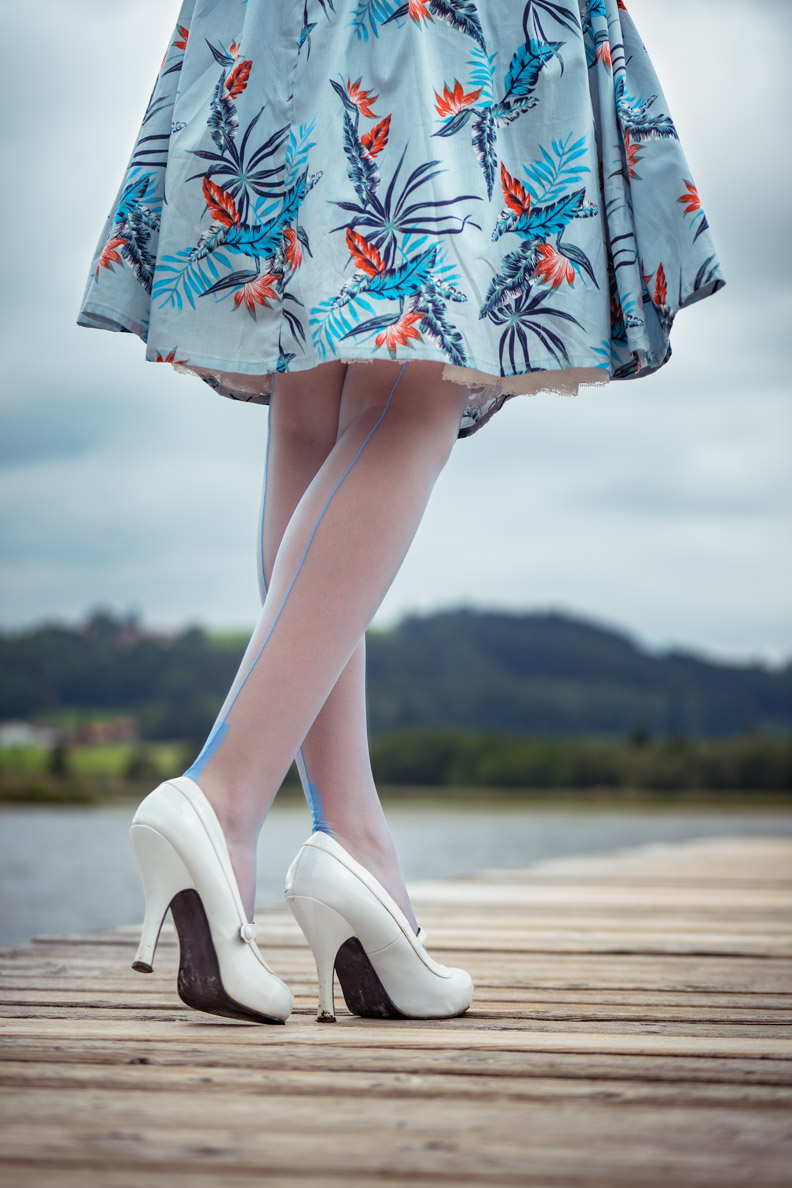 ---
6. Dana Glamour by Secrets in Lace
The Dana Glamour Stockings by Secrets in Lace aren't fully fashioned and are made of a stretchy fabric. This is why they feel like a second skin and are very comfortable. Furthermore, the price for them is amazing. This is why I think they are absolutely perfect for everyday-life and "beginners" who want to try this style.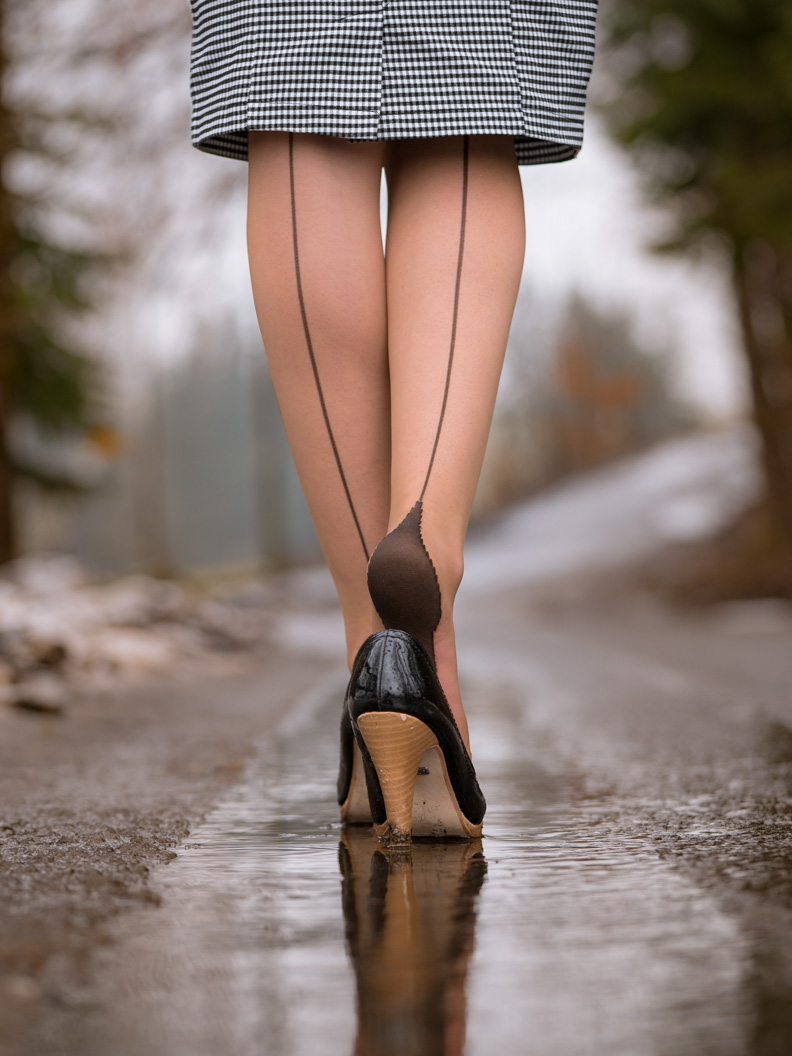 ---
7. Dita's Daytime Sheer by Secrets in Lace
For a day at the office or at university, I normally don't wear fully fashioned stockings. Then I prefer subtle hoses like the "Dita's Daytime Sheer" by Secrets in Lace. They also look wonderful with a 60s inspired outfit. The stockings are available here.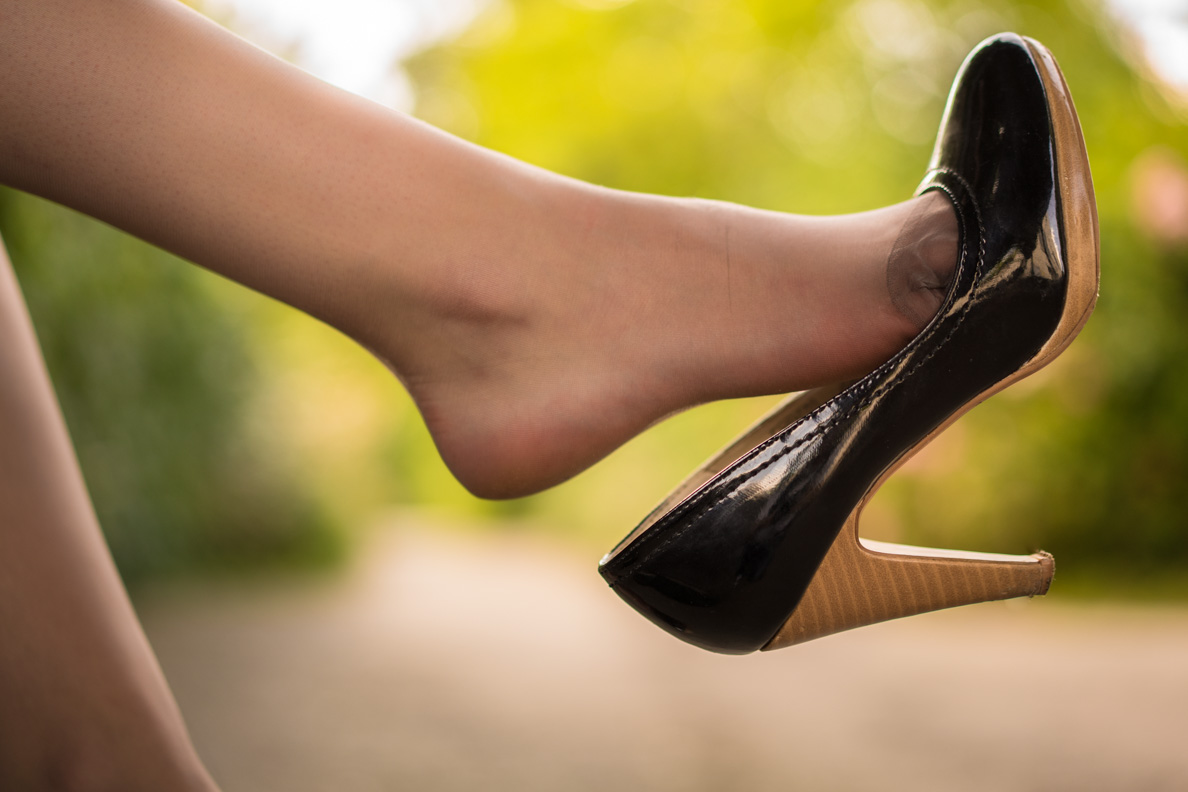 ---
8. Fancy Stockings by Agent Provocateur
There are no other stockings for whose I receive more compliments than those pretty fancy ones by Agent Provocateur. They are not very suitable for everyday life, but they do go well with an elegant evening outfit.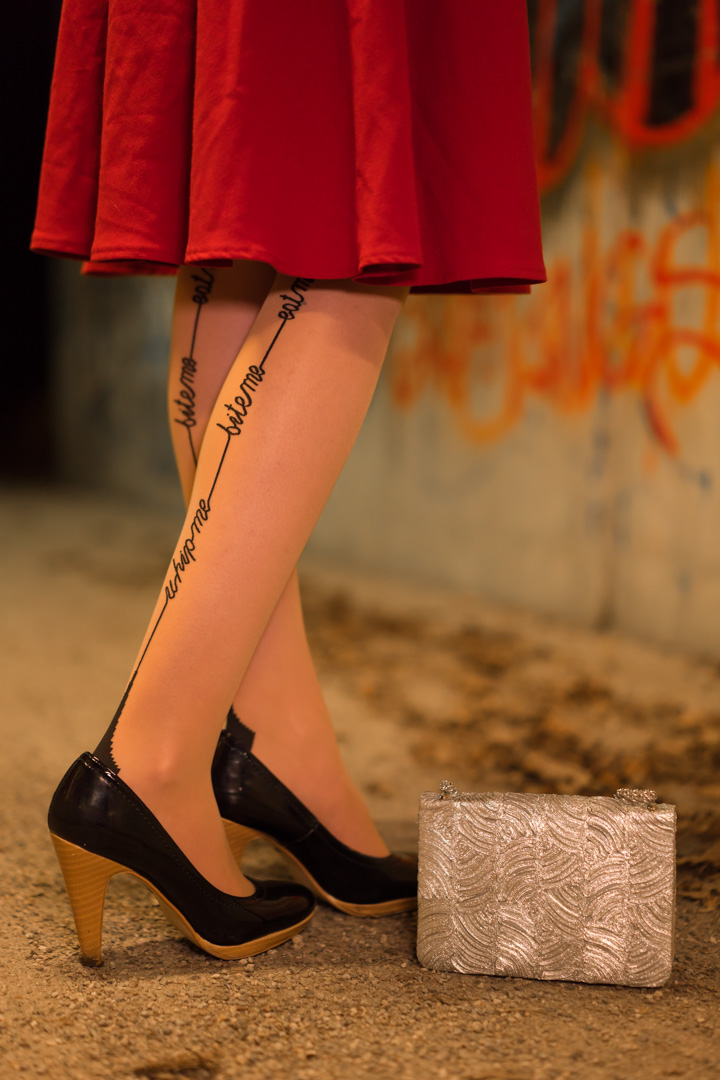 ---
9. Orignal Vintage Nylons
I'm very happy to own a pair of original vintage nylons! They belonged to my grandma, who owned a litte store with magazines, hosiery, and some other stuff. You will find a similar model at Secrets in Lace.
---
10. Seamed Tights with Cuban Heels and Roses
Especially in combination with very short or tight skirts, I prefer tights. So I don't have to worry if someone can see something that should be hidden. A wonderful example are the tights available at TopVintage. PS: They are also a real bargain.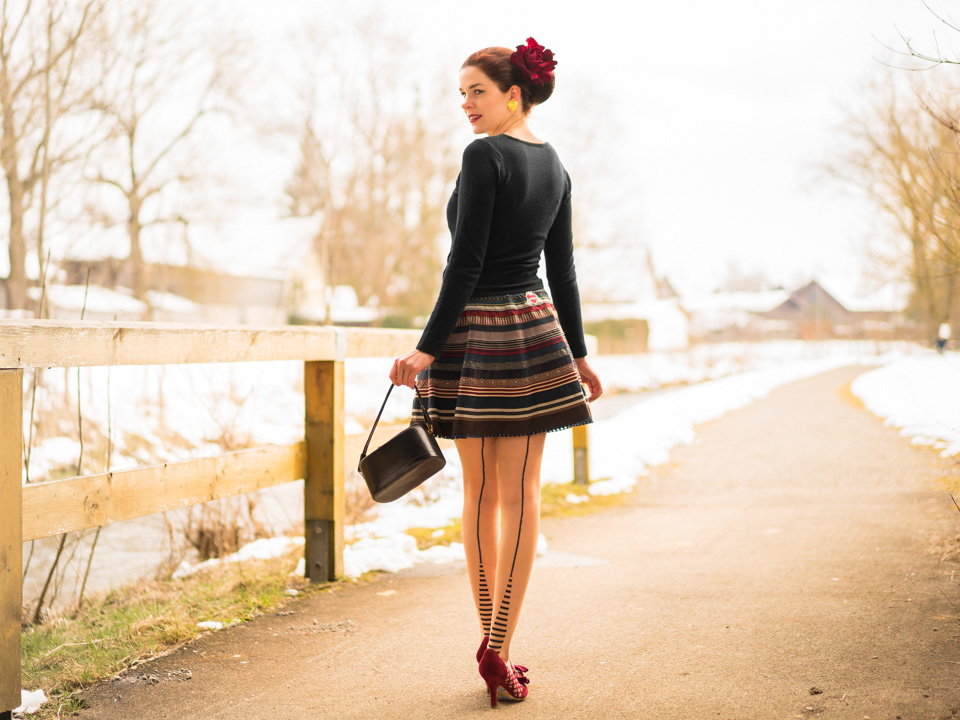 I don't have a tattoo, by the way, but I really like those small "pictures" above the heels. There is only one problem: I'm absolutely terrified of needles. Those tights (available here) are a wonderful alternative: The small roses look like tattoos but don't hurt and if I don't like them anymore, I just take them off. 😉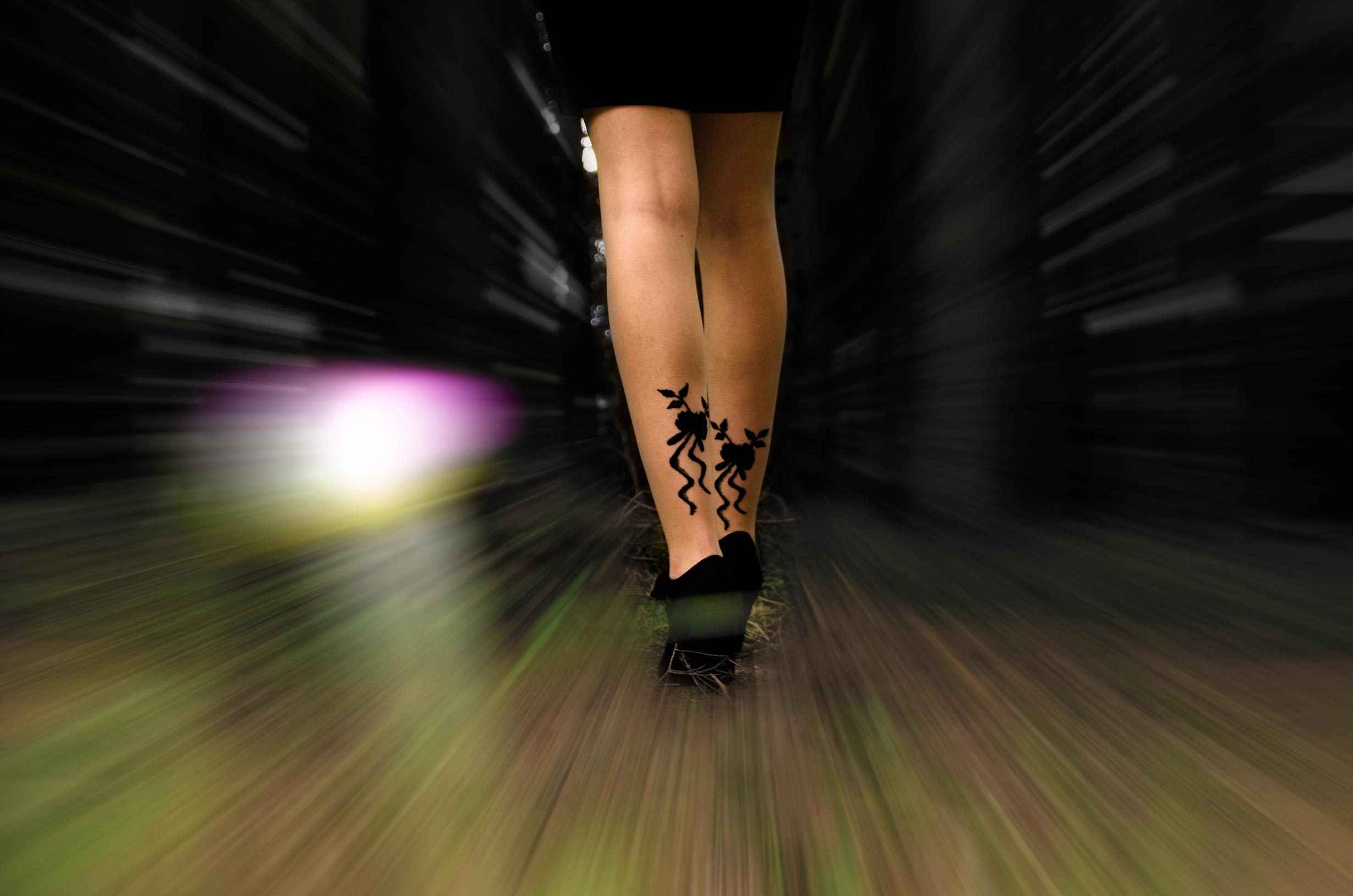 ---
+ Opaque Tights by Chantal Thomass
When it's freezing cold outside, nylons are often not able to keep me warm enough. Luckily there are some beautiful warm tights available, so here is an extra point: warm and fancy tights for autumn and winter. I really like those ones by Chantal Thomass for example. With them, you can even have a walk in the snow.
By the way: In this blogpost, I show you even more beautiful and warm tights.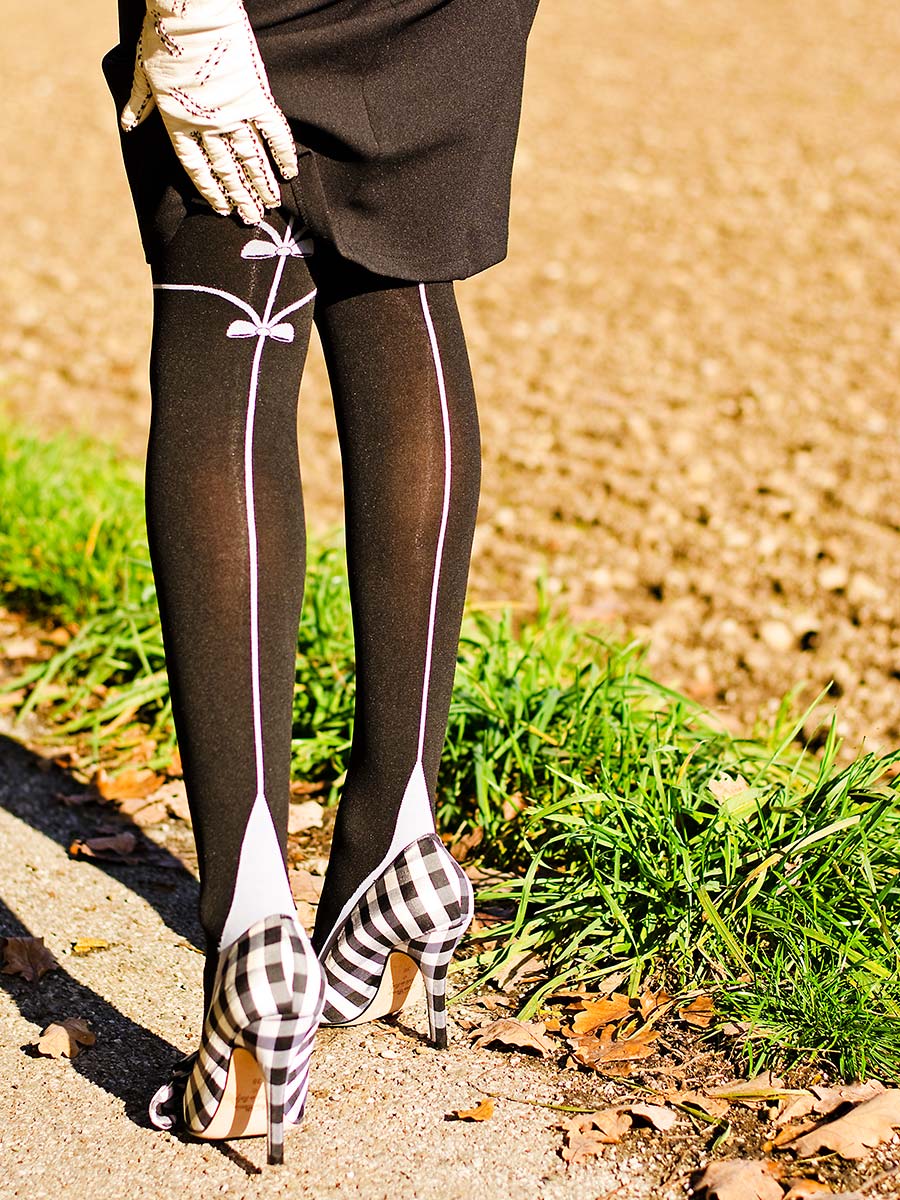 ---
Shop more stockings and tights (EU):

---
Shop more stockings and tights (US):

And make sure to check out SecretsInLace.com for authentic nylon stockings.
---
Now I would like to know: Do you wear fully fashioned stockings in everyday life?
PS: Matching garter belts are available at Secrets in Lace, for example. In my blog post about reliable garter belts for every occasion, I tell you which one I like to wear.
[ap_divider color="#CCCCCC" style="solid" thickness="2px" width="100%" mar_top="20px" mar_bot="20px"]
More Fashion Classics:
[ap_divider color="#CCCCCC" style="solid" thickness="2px" width="100%" mar_top="20px" mar_bot="20px"]