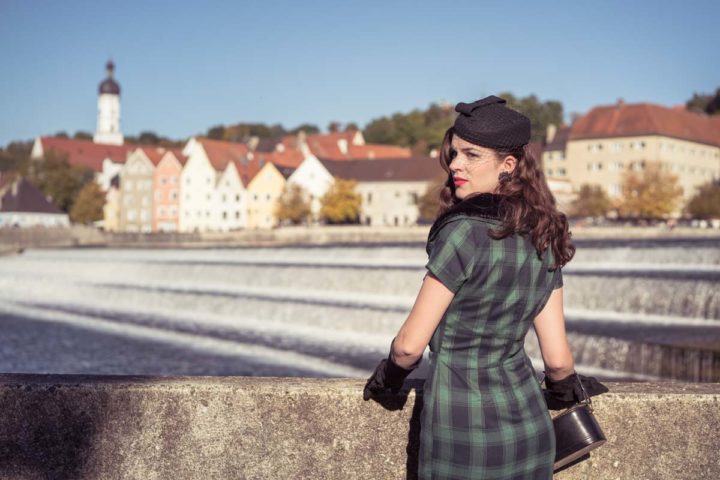 Rachel Jensen from the blog Chicago Chic is one of my biggest inspirations. She always looks so ladylike and glamorous. So it's no wonder that I was over the moon excited when I saw that she designed a dress for Voodoo Vixen. Well, actually she designed two dresses and one amazing skirt.
All three garments are made of warm fabrics. But as much as I love the swing dress and the skirt, there is nothing that can beat a pencil dress in my point of view. The "Rachel Pencil Dress" has so many gorgeous, authentic details like the buttons and a removable fake fur collar that you will feel like a movie star from the 30s/40s. The dress is a bit longer than my others, but I really love the length, and the beautiful tartan pattern is just perfect for fall. In this blog post, Rachel talks about her inspiration for the designs.
Of course I had to wear my most elegant accessories with such an amazing dress. Therefore my "Diamond Heel" stockings by Secrets in Lace, long gloves, and a hat complete my 30s/40s inspired vintage look.
Our location this time was the beautiful city Landsberg am Lech. The city is located about 50 km in the west of Munich and definitely worth a visit. It's not the first time that we took our pictures there, here are more examples:
---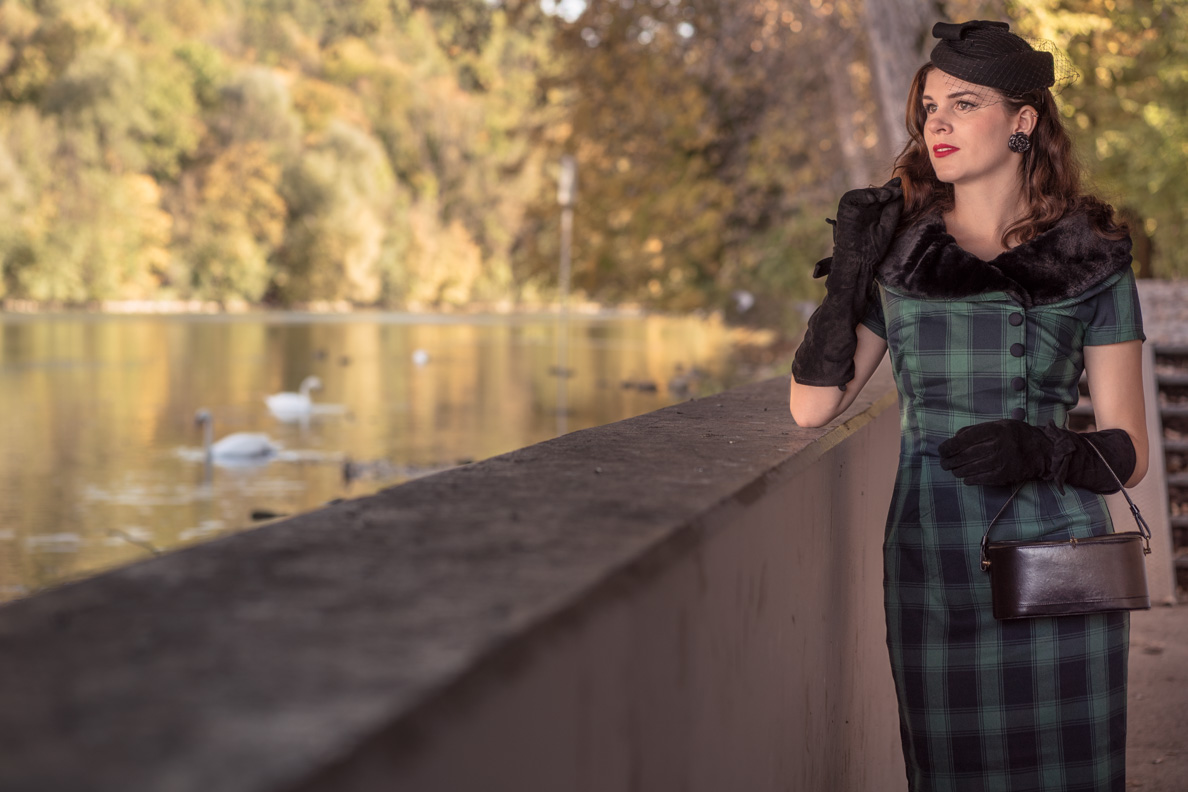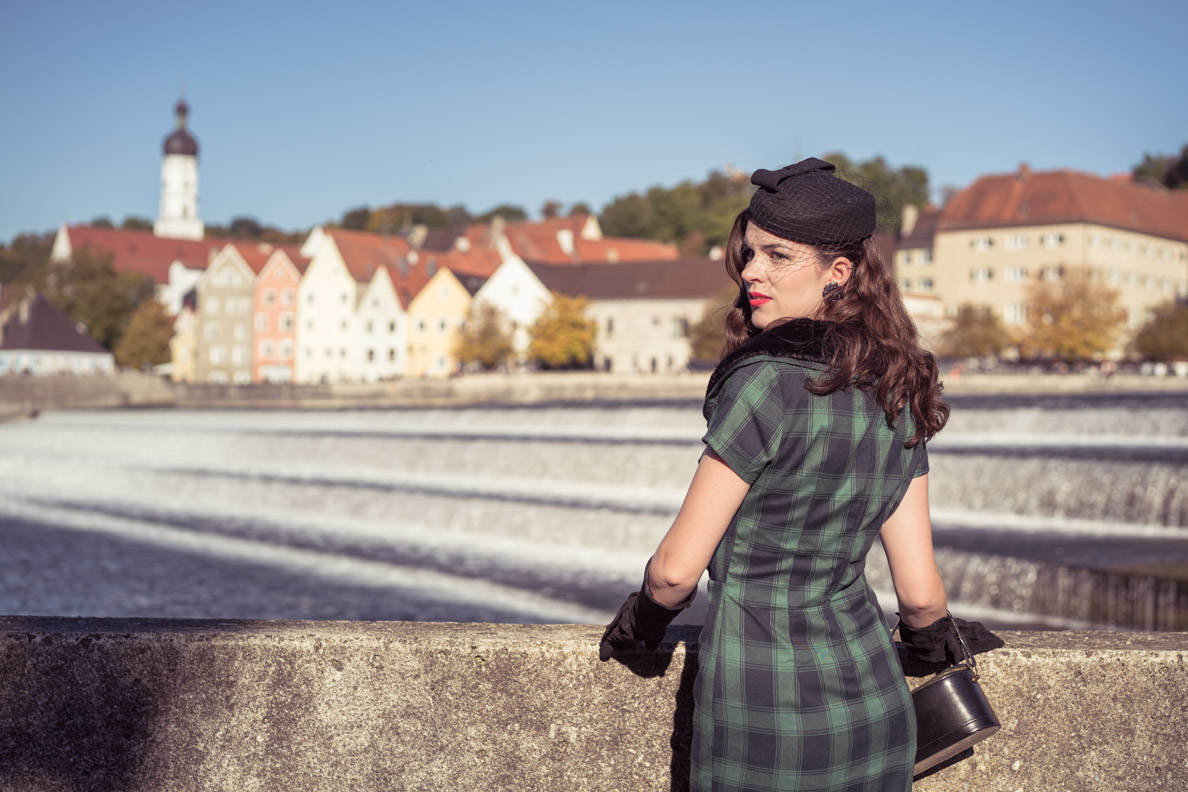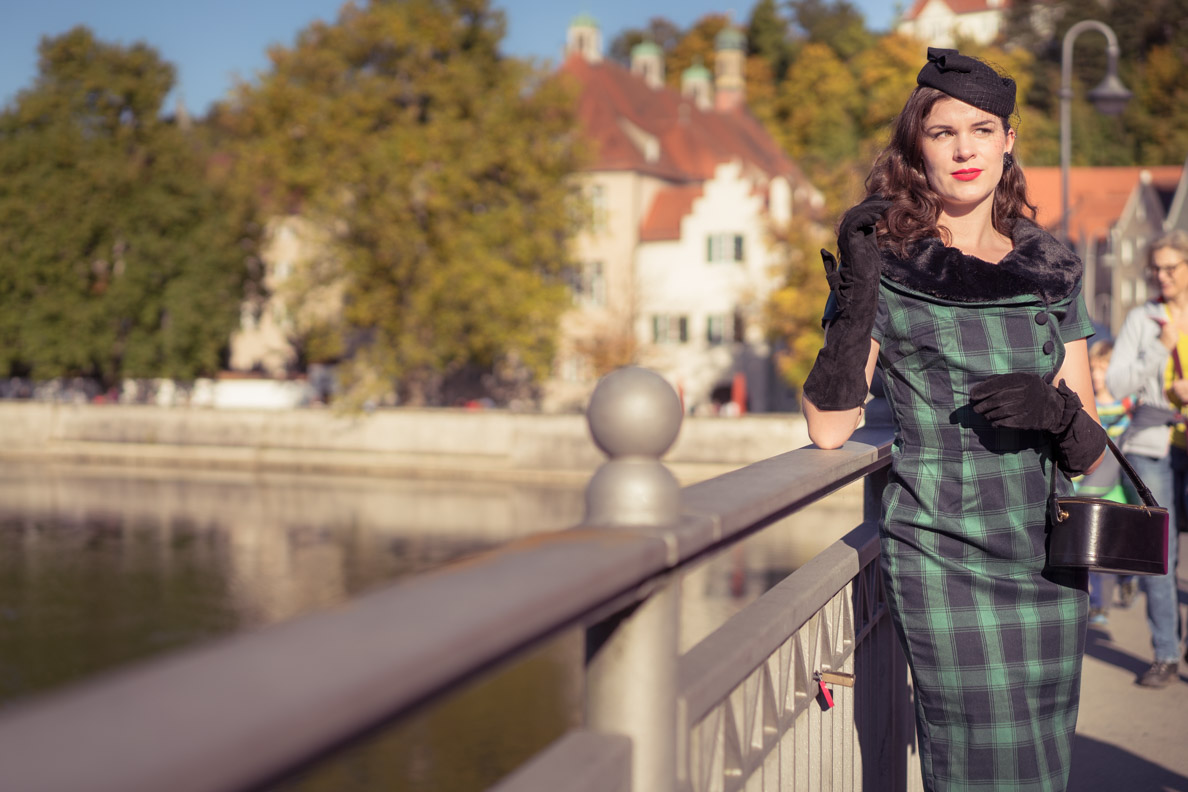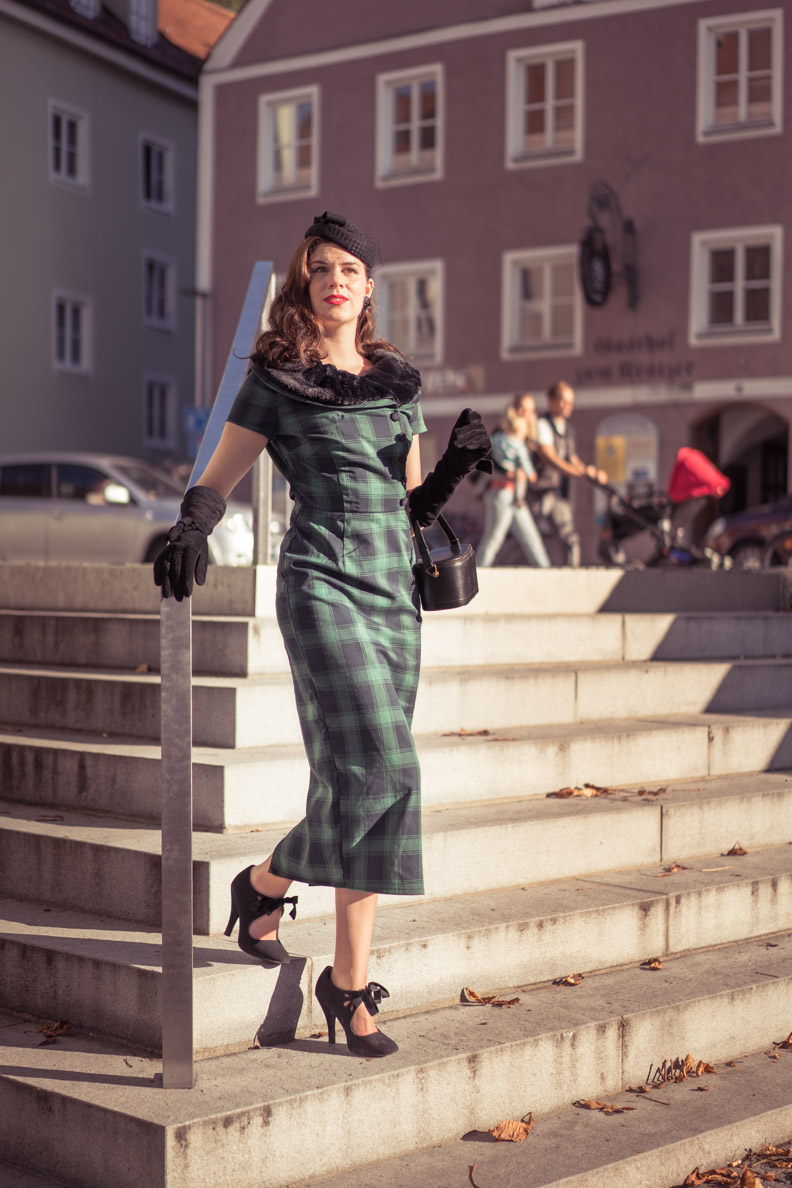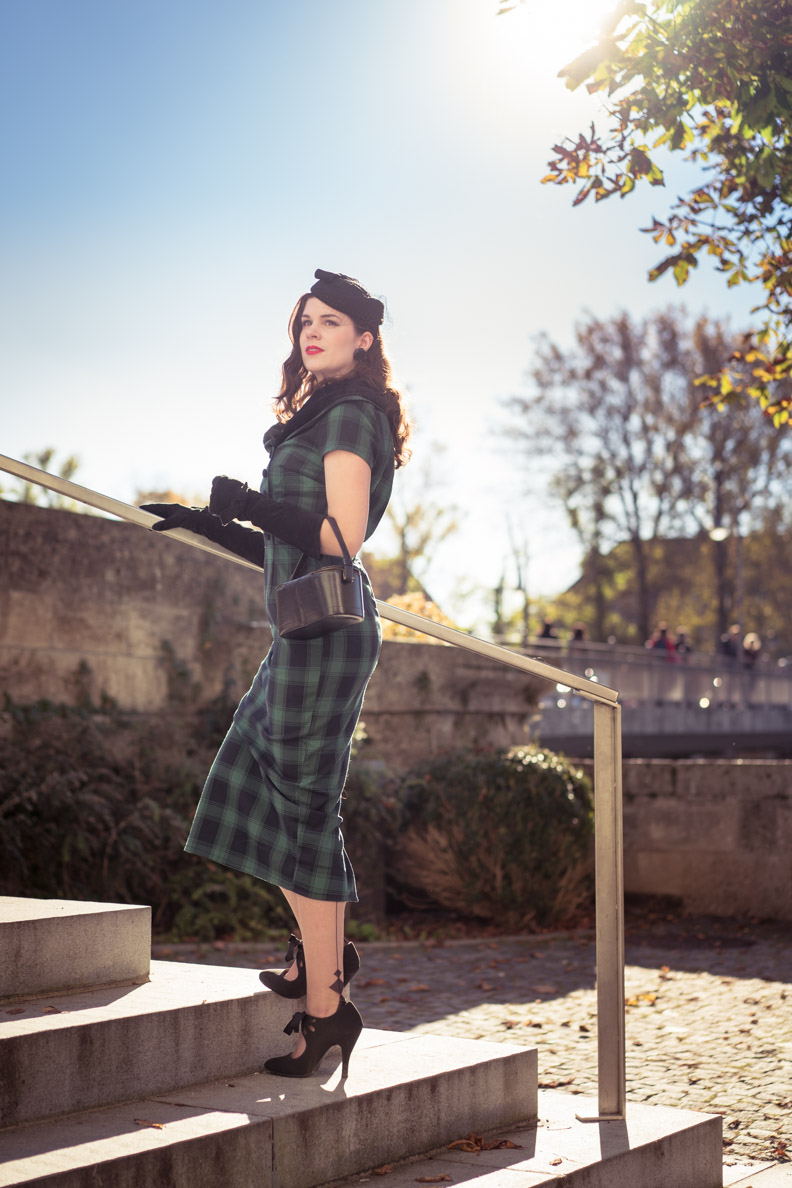 ---
Elegant Autumn Outfit – the Details:
Rachel Pencil Dress: Voodoo Vixen
Stockings: Secrets in Lace Europe
Hat: Collectif Clothing
Gloves: old but similar here
Earrings: Glitter Paradise
Shoes: Mojo Moxy (similar here)
Handbag: Vintage