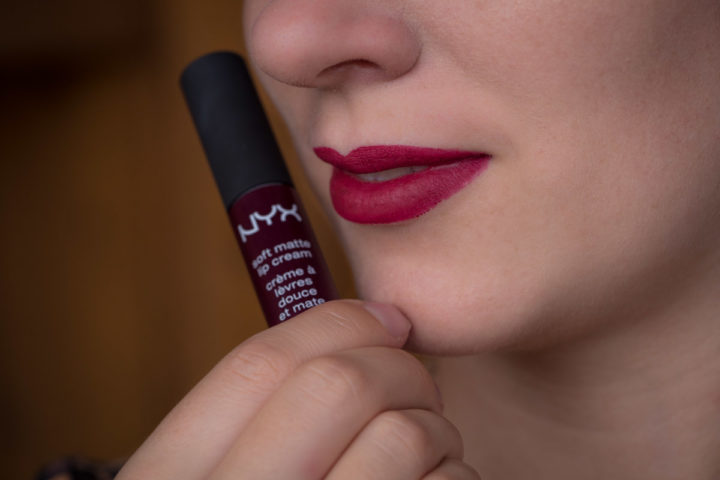 Dark berry colours are simply perfect for autumn. And since NYX products are now available in Germany at a big drugstore called DM, I wasn't able to resist buying some new lippies. Beside three different shades of the NYX Liquid Suedes, the Soft Matte Lip Cream in "Copenhagen" found it's way into my shopping trolley. In this beauty post I tell you more about the product, and show a lot of picutres as well as swatches.
---
NYX Soft Matte Lip Cream: Coverage, Shelf Life, and Application
The NYX Soft Matte Lip Cream has a very special kind of creamy mousse formular and amazing coverage. You only need one layer for a beautiful result. Moreover, the product lasts longer than a usual lip gloss. However it's not as long lasting as some special lipsticks. In my opinion the lip cream drys out the lips a little bit. This is nothing that bothers me much, but if your lips are already very dry, this is something you should keep in mind.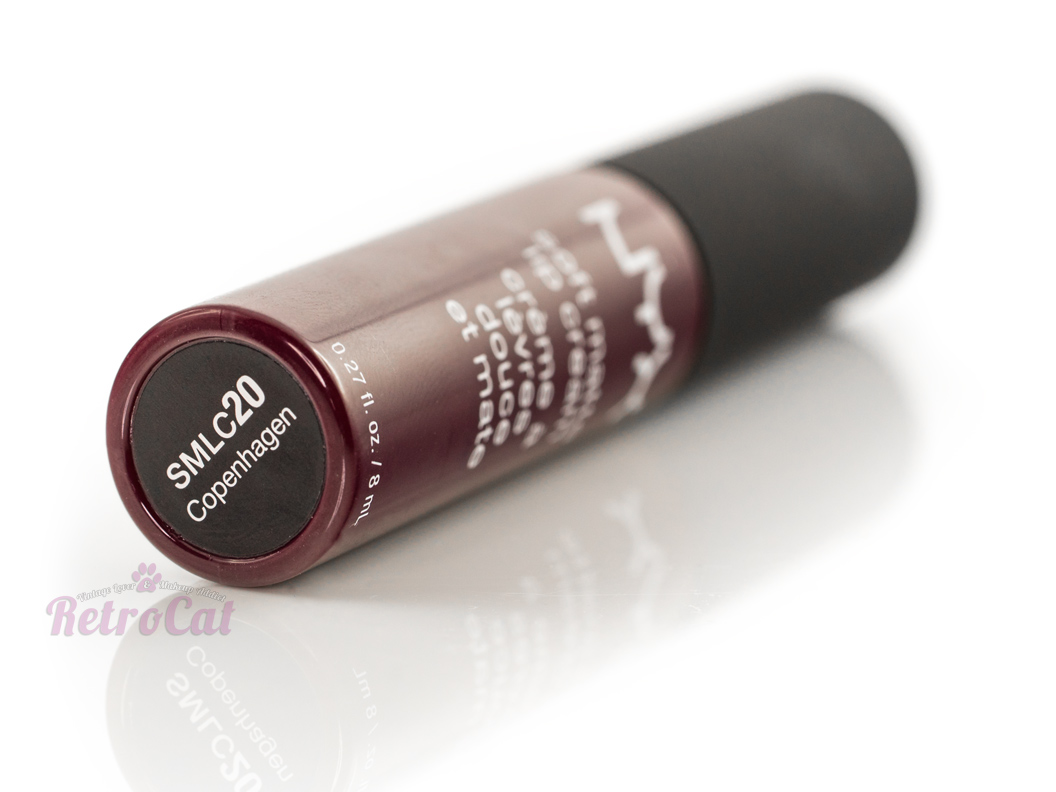 The application is quite easy, just use the applicator. Yet, for a very precise finish I normally use a lip brush. PS: at the end of the article I offer you some tips on how to apply liquid lipsticks.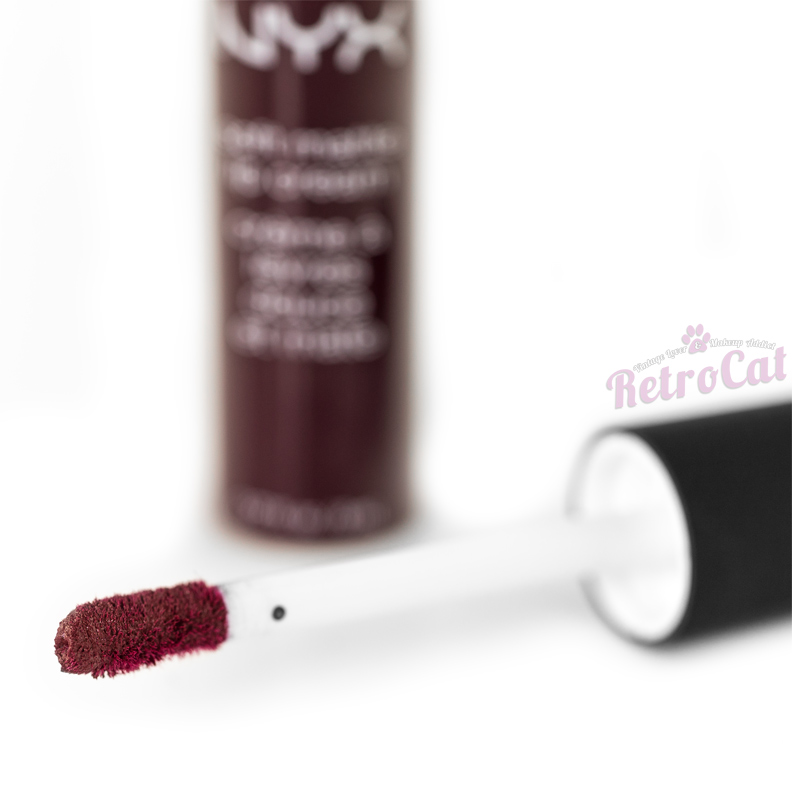 ---
NYX Soft Matte Lip Cream: Packaging and Price
The packaging of the NYX Lip Cream is, compared to high-end products, quite plain and simple. Of course it's more important what's inside, however I'm a big fan of beauiful packaging. On the other side, the price is with about 7 Euros (in Germany) really fair. Furthermore, it's amazing that NYX products are cruelty free.
---
NYX Soft Matte Lip Cream in "Copenhagen": Swatches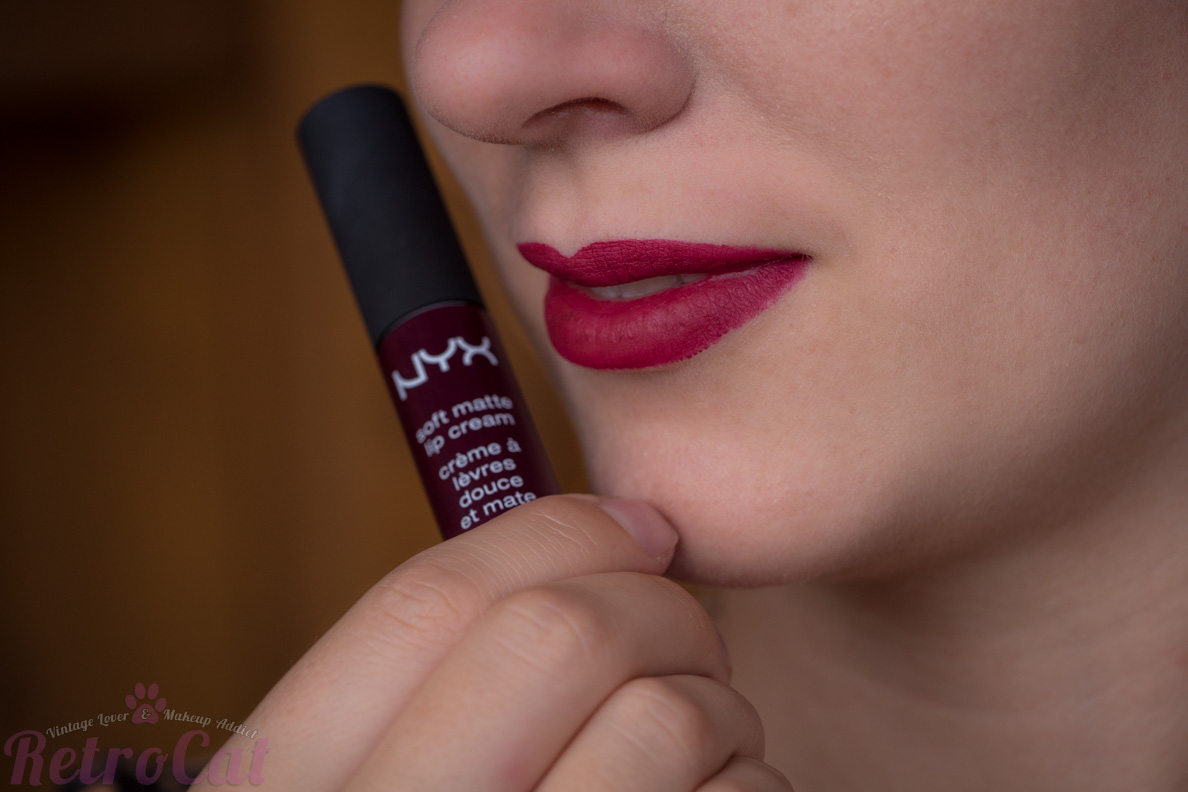 Shop the NYX Soft Matte Lip Cream here.
---
NYX Soft Matte Lip Cream: Application Tips
Liquid lipsticks are often quite tricky to apply. Here are some tips:
First of all, use your favourite lip care product.
Afterwards, apply the rest of foundation thats on your makeup brush or sponge on your lips. You don't need more foundation!
Then, use lipliner for perfectly shaped lips.
Now, it's time for the liquid lipstick: I normally use the applicator to apply the products on my lips, after that I use a lip brush for a perfect result.
If you like more coverage, wait until the product is completely dry and apply a second layer afterwards – that's it.