To travel back in time and slip into the role of a 1952 Hermès mannequin sounds like an unreachable dream. But ladies, with this amazing Hermès inspired retro dress by Ginger Jackie you can at least feel like one!
The fantastic Hermès Reproduktion by Ginger Jackie
I love the wonderful hand made fabric – a simple cut has never been so unique and beautiful. Especially the gorgeous hand painted details like the collar, buttons, and belt make this retro dress a real head-turner and something very special.
A dress like this doesn't need a lot of accessoires, some glamorous pearls and pretty gloves are enough. Classy seamed stockings keep you warm while looking very elegant. You find wonderful models at Secrets in Lace Europe for example. Take a round bag with you and you are ready to go.
With this outfit, I wore my hair down and chose a very classy 50s inspired makeup.
Ginger Jackie is a Russian lable and is therefore not everywhere available. But my favourite boutique Maison Chi Chi Vintage in Munich offers some beautiful pieces.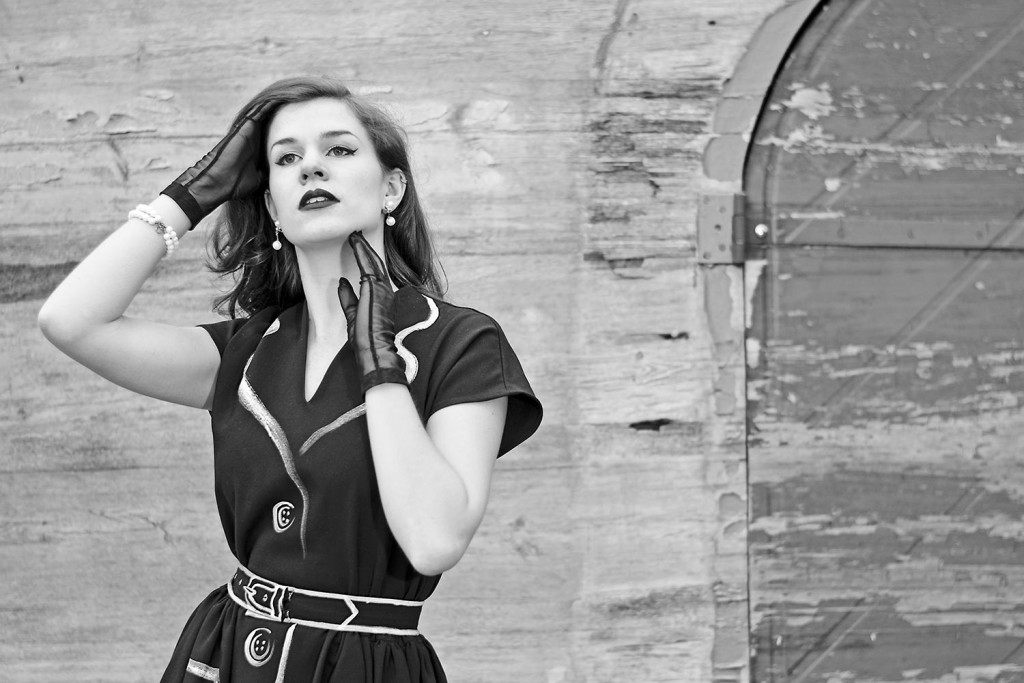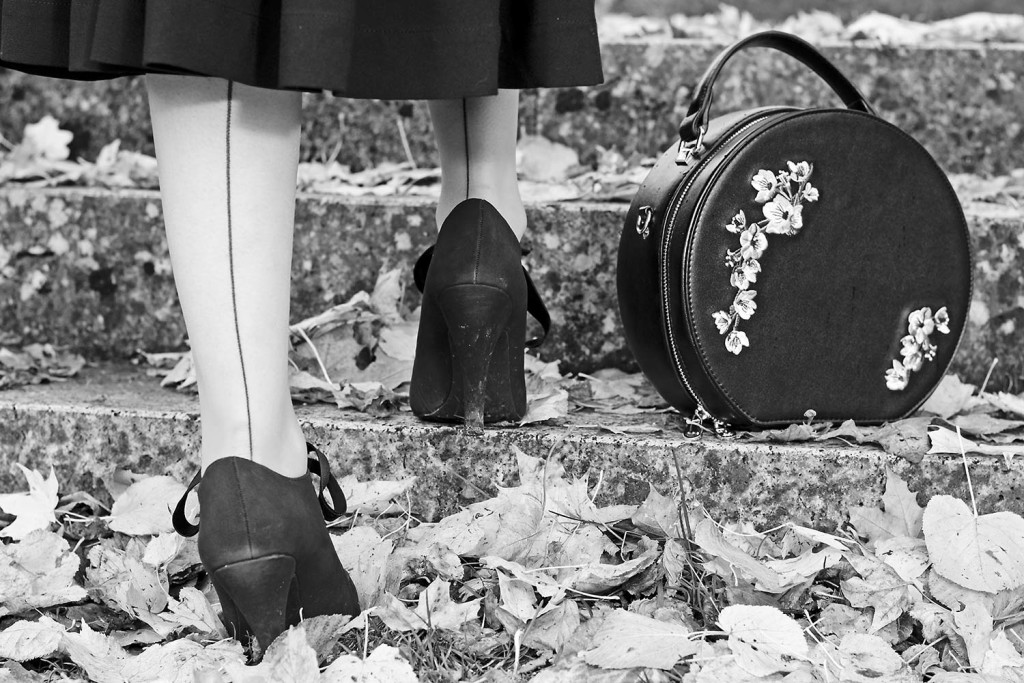 An Hermès inspired Outfit – the Details:
Dress: Ginger Jackie (via Maison Chi Chi Vintage)
Gloves: Secrets in Lace
Stockings: Secrets in Lace
Shoes: old but similar here
Bag: Banned, similar here
Pearl bracelet and earrings: Vintage