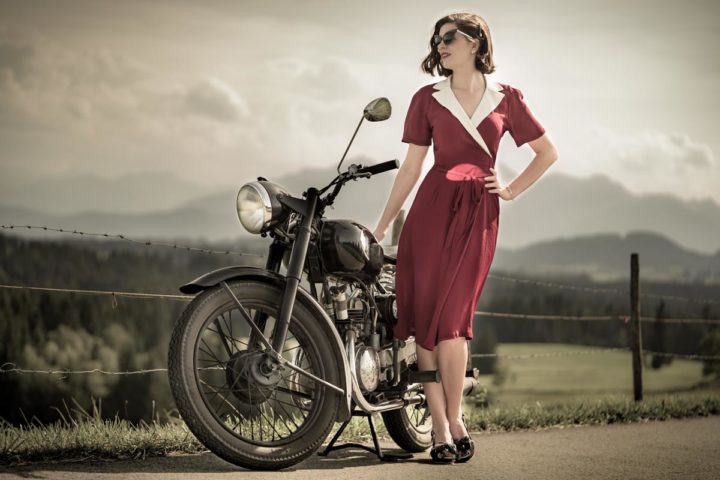 I grew up in the countryside. About three times a day, you were able to take a bus to next bigger city. As this bus stopped in every single town, you needed about an hour for only 15 kilometers. So if your parents weren't able to be your taxi, you had to take your bike or simply stay at home. Therefore, it's no wonder that my first motor scooter, which I bought when I was 17, meant a kind of freedom to me. When I was 18, I gave the scooter to my brother and switched to a car.
By now, I live in Munich and almost only take public transport. The only problem is, that the public transport in Munich is not very reliable. Lately, I almost missed and exam due to "technical problems". I miss being mobile and therefore think about getting a stylish Vespa. Preferably a light blue one like I showed in this blogpost. I even already own an appropriate dress to cruise the city: The "Peggy Dress" by The Seamstress of Bloomsbury.
Freedom of Movement with "Peggy" by The Seamstress of Bloomsbury
"Peggy" means as much freedom as a motor scooter or motorbike, just in a different way: The wrap dress can be tied around the waist as tight or loose as one wants – so it's no problem if I eat a bit too much, I will still be able to breath and will have enough freedom of movement. 😉 Moreover, the Rayon Crepe de Chine fabric flutters wonderfully in the wind and feels absolutely amazing on the skin. "Peggy" is available in a lot of different shades and designs; I chose a classy wine red with an ivory collar.
I teamed the dress with my new favourite new sunglasses by Dolce & Gabbana which I bought during my Hamburg trip. Black and white wedges by Miss L-Fire as well as a round handbag by Banned Apparel finish the retro look. If you are going to ride a bike or roller, never forget your helmet! I just skipped it for the photos, I promise.
The bike, a Zündapp from 1950, by the way, isn't mine. The owner, a friend of my family, was kind enough to lend it to us. As you can see, it's no problem to have a seat on a bike or scooter with "Peggy". 😉
---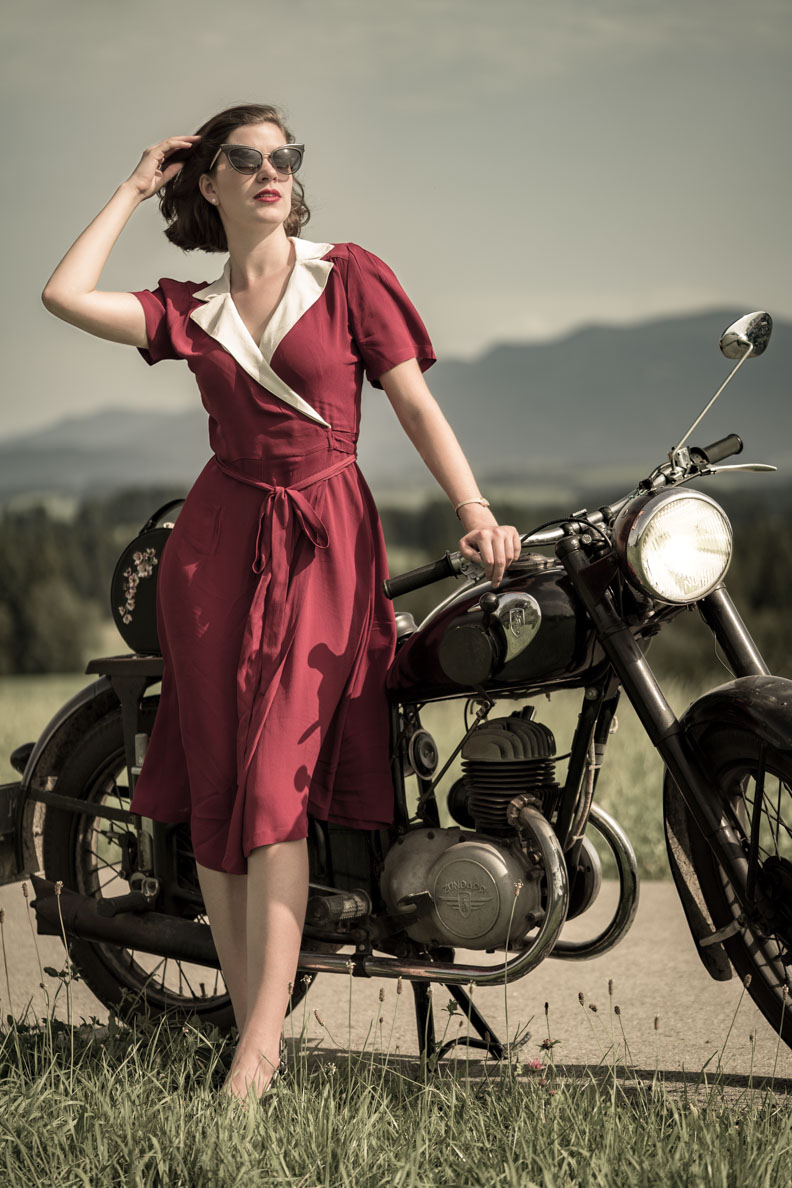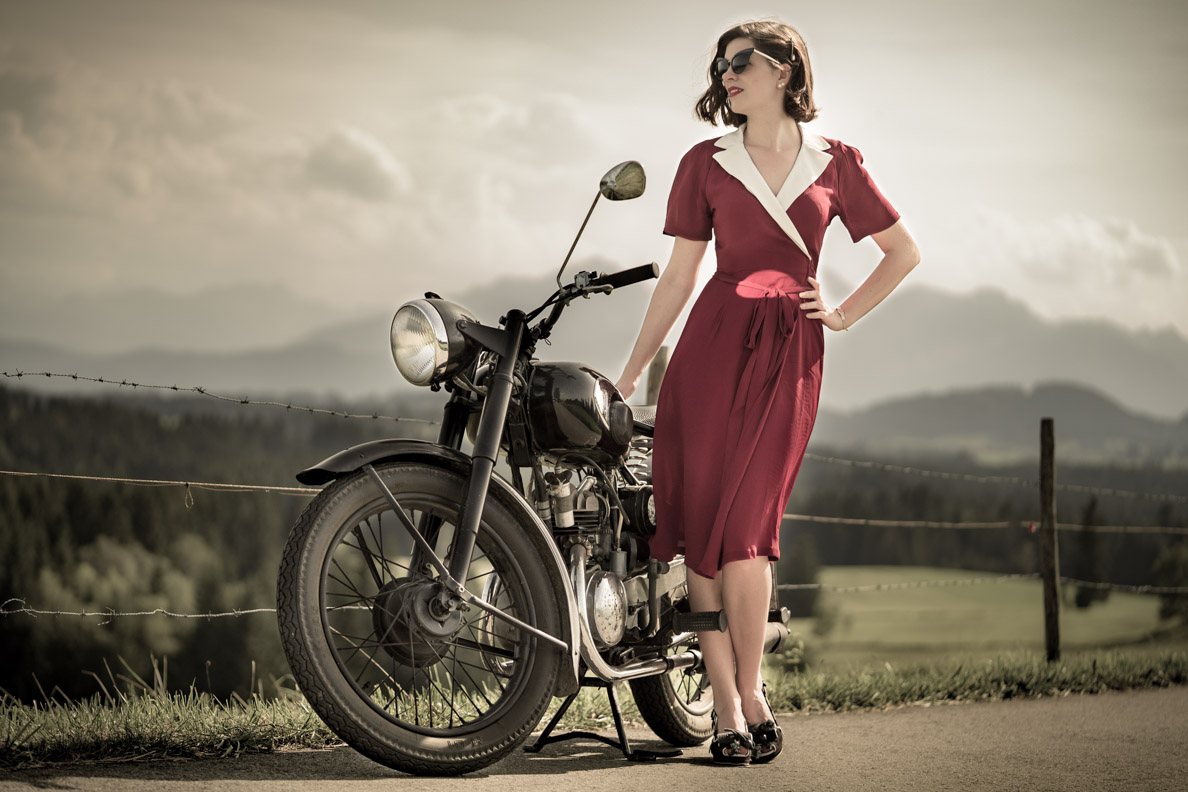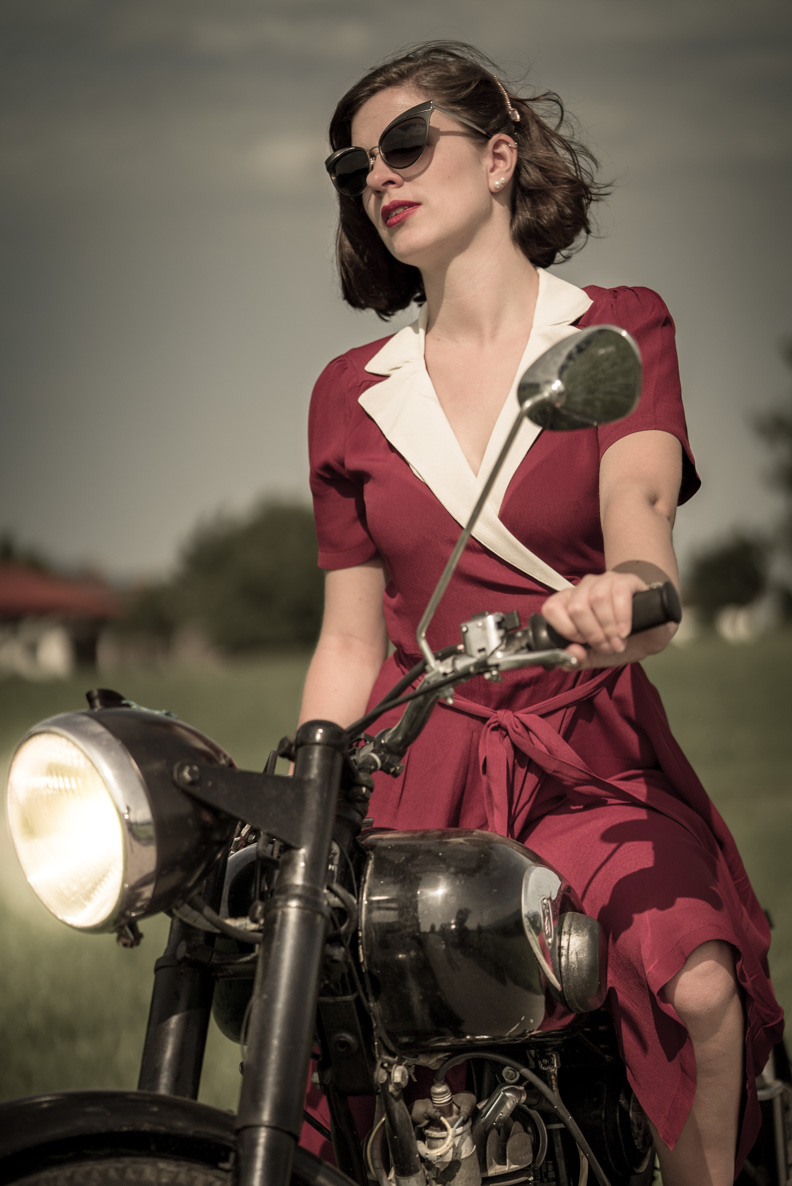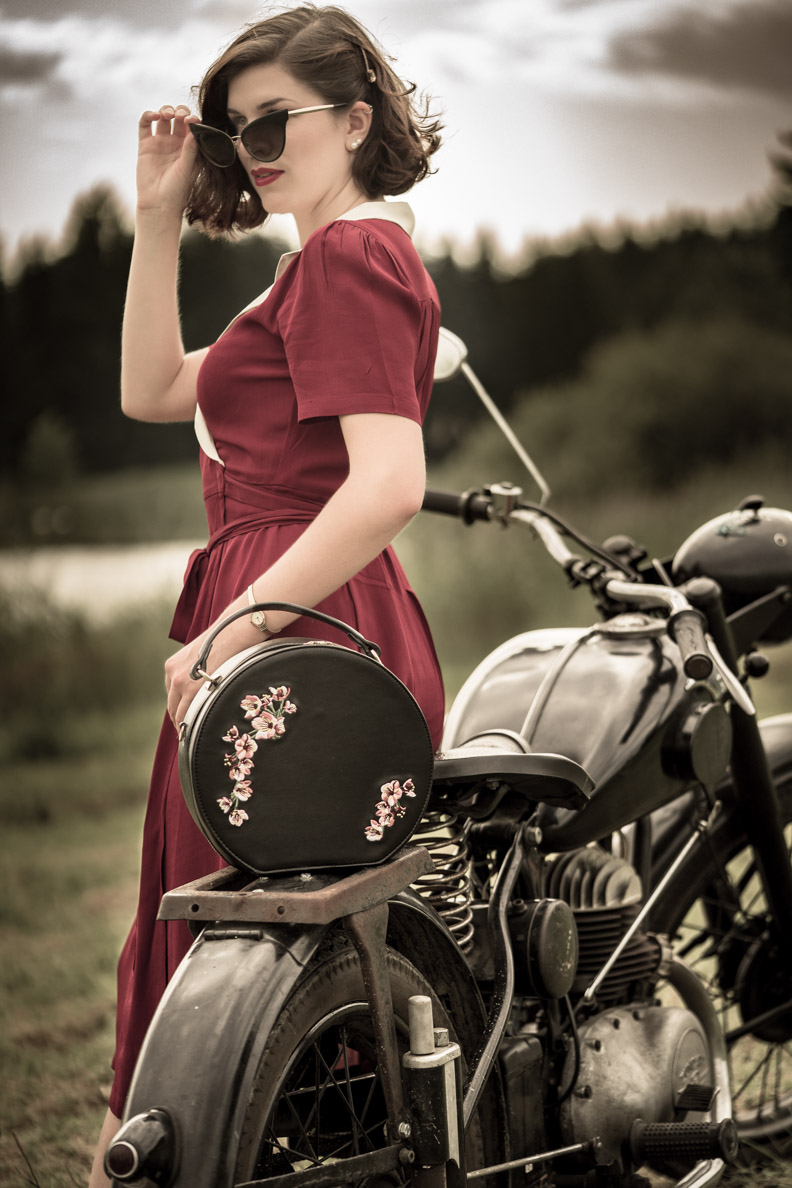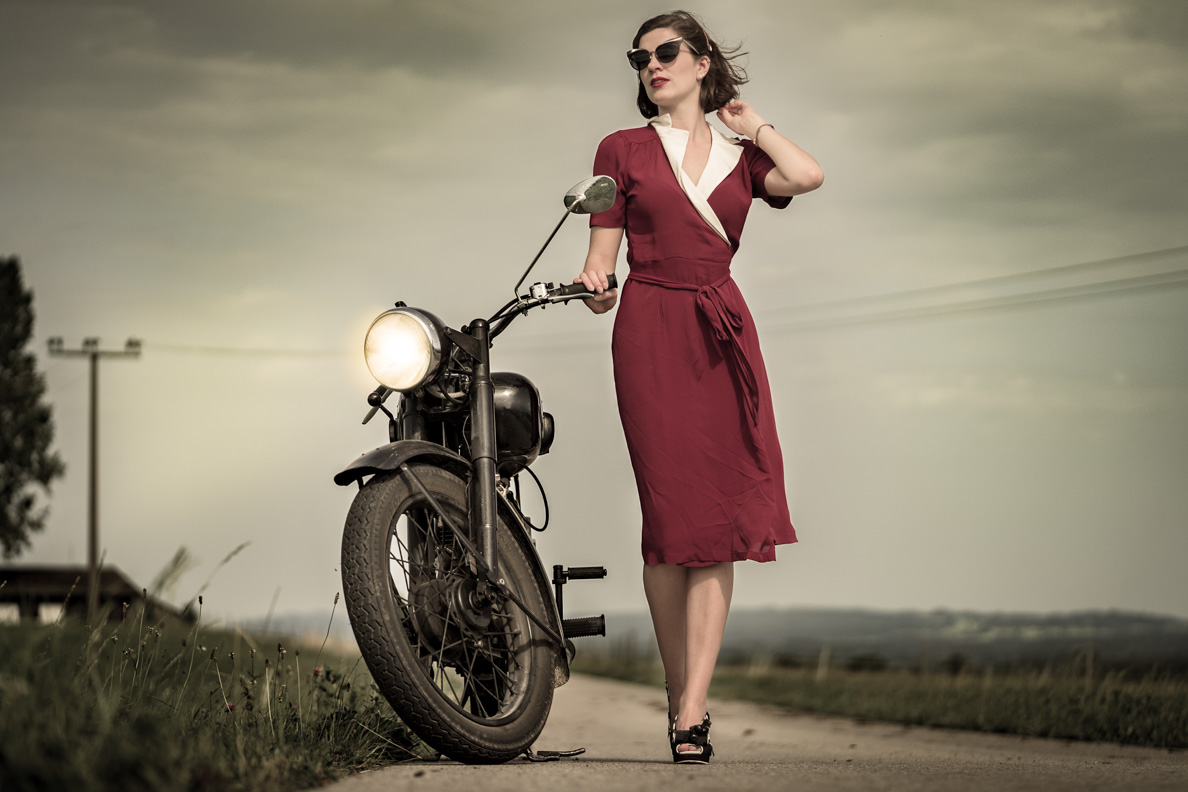 ---
Retro Outfit – the Details (EU):
Peggy Dress: c/o The Seamstress of Bloomsbury
Sunglasses: Dolce & Gabbana
Shoes: Miss L-Fire, similar here
Handbag: Banned Apparel, similar here

Shop the Look (US):