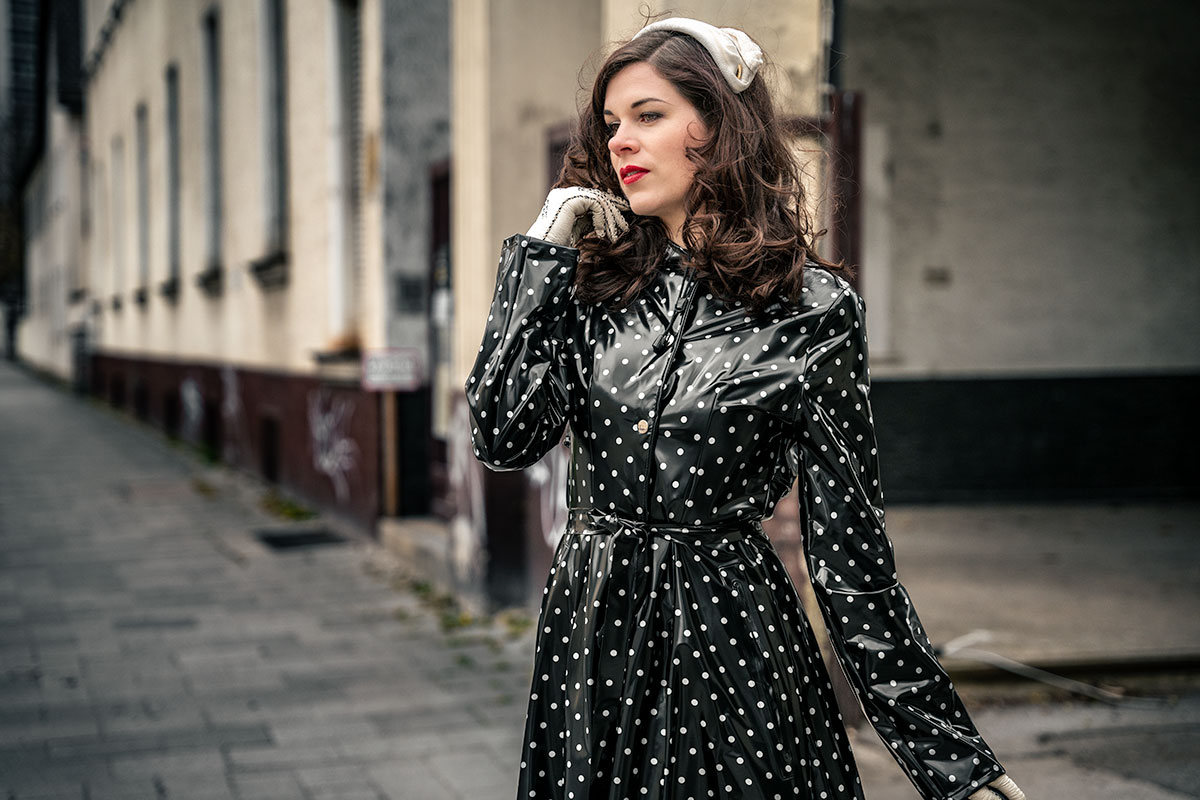 Advert | paid collaboration
Spring feelings: A wonderful half hat by Mein wunderbarer Hutsalon
You know, I am a very big fan of hats! They literally crown an outfit and look oh so elegant! Currently, I am so much in love with elegant, so called half hats. Such small hats go well on a lot of different occasion and look great with a variety of retro outfits. So let's have a deeper look on them!
What is a Half Hat?
A half hat is a small hat that only covers a part of the head. Half hats got very popular in the 1950s and either were plain or decorated with sequins and/or veils. Depending on your personal taste, you can either wear the hat straight or at an angle. I, by the way, love to experiment with half hats and wear them at different places on my head – depending on my hairstyle.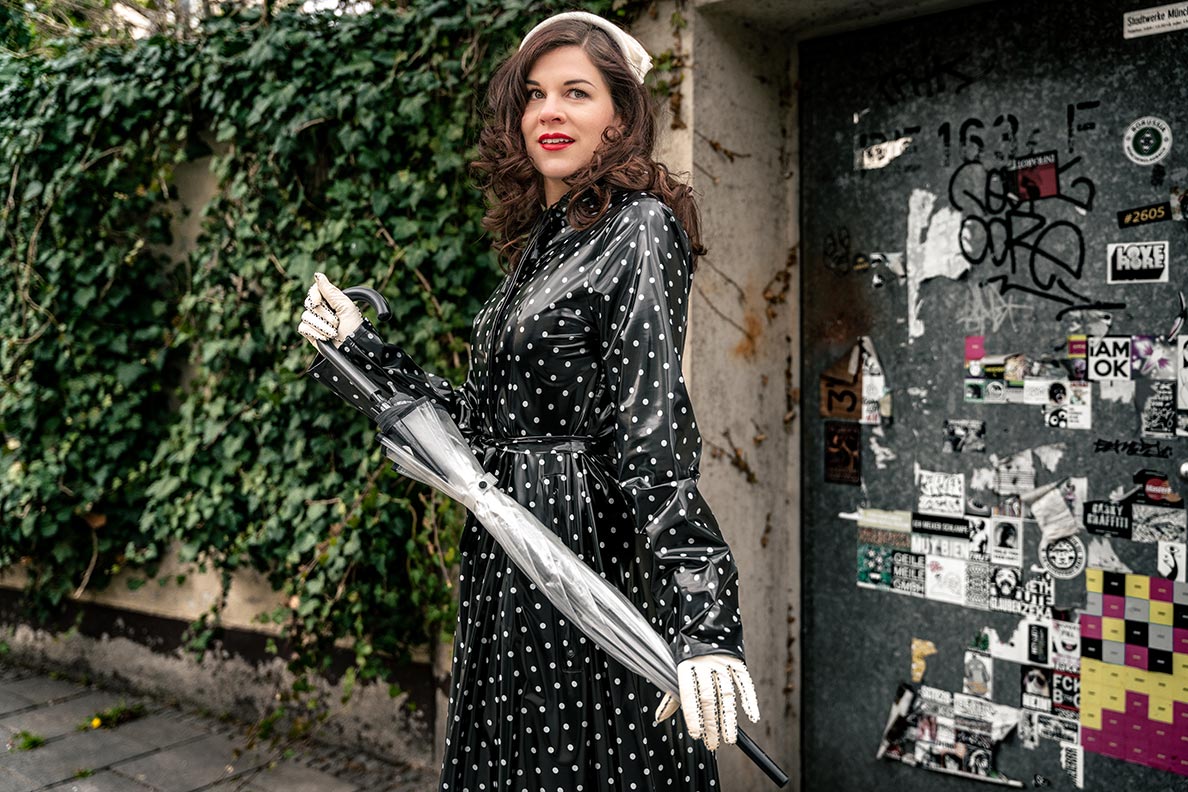 Half hats can be worn during the day or in the evening and are therefore a must-have for vintage loving girls, I think. By the way: Decorated with a veil, half hats were a very popular accessory for brides. My grandma wore one as well on her wedding day! 😉
---
A beautiful Half Hat by Mein wunderbarer Hutsalon
The wonderful small German millinery Mein wunderbarer Hutsalon by Ricarda Engelsberger offers a beautiful half hat, currently. The white hat* looks so springlike and light, and it also reminds me of the hats worn by Audrey Hepburn (in Roman Holiday, for example) or Grace Kelly.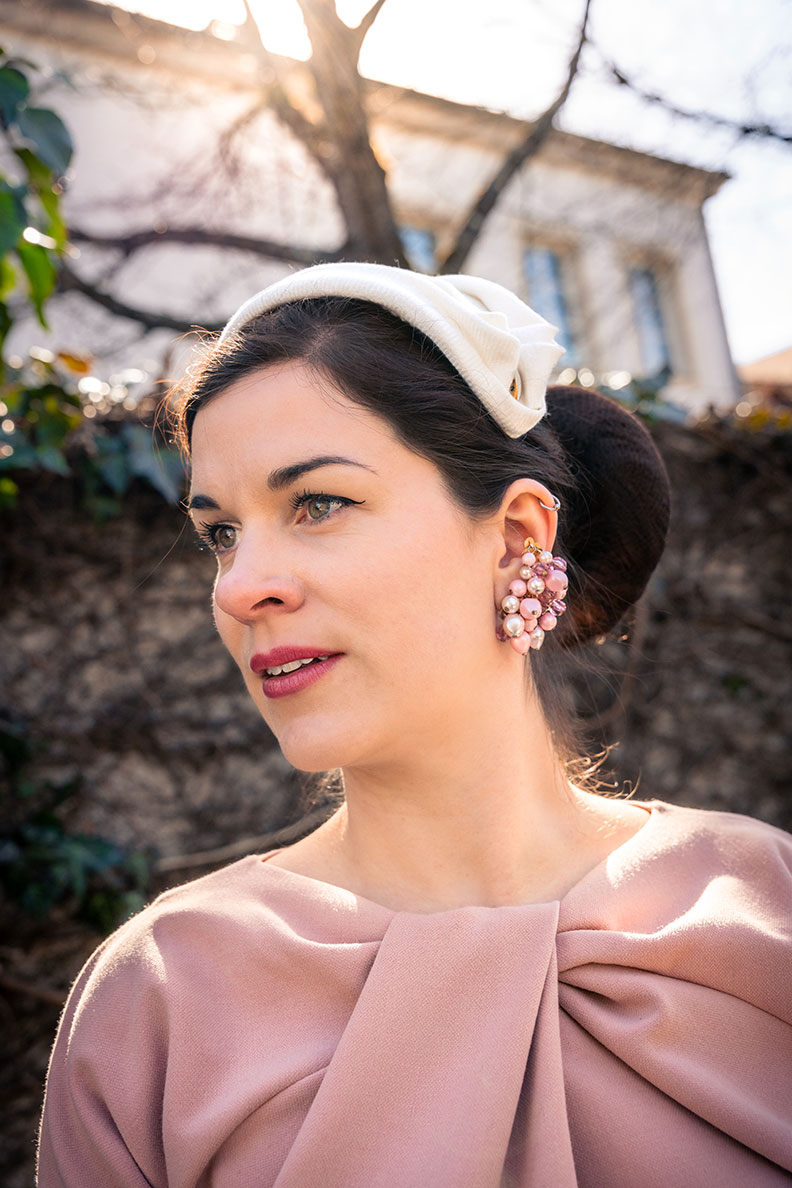 You fix the half hat with the help of a small comb on your hairstyle and also can adjust the hat to your head shape, as it has some incorporated thin wires.
As I already mentioned, you can either wear the hat straight or at an angle. You can also choose if you want to wear it at the top of your head or rather at the back. An the hat comes with a matching scarf.
Mein wunderbarer Hutsalon not only offers half hats, of course, but also some other very lovely headwear, like the Breakfast at Tiffany's hat* from this blogpost, for example.
More amazing Hats by Mein wunderbarer Hutsalon:
*Affiliate links

---
Hairstyles that look good with Half Hats
It doesn't matter if you want to wear your half hat with an updo or your hair down – both hairstyles look great! In the following, I am going to show you how I like to do my hair.
A huge Bun worn with a Half Hat
If you want the hat to be very present, I recommend to wear it with an updo. I went for a huge bun. With the help of a so called donut, this hairstyle is also super quick and easy to make.
To finish the look, I decided to wear the scarf as a kind of headband around my bun. But of course, you can also skip the scarf.
Curls and Hats
Whenever I wear my hair down, I like to curl it. For this hairstyle, I either use hot rollers or comfortable sleep-in rollers* through the night (find a step-by-step tutorial on how I do my curls here). Afterwards, I carefully brush my hair and add the hat. In this case, I wore it more at the back of my head.
---
Outfit Tips: How to style a Half Hat
After having a look at different hairstyles that go well with the half hat, I now want to share some outfit tips for different occasions with you.
A retro Look for Spring
The days are finally getting longer and also the sun comes out more often, now. To match the colourful blossoms outside, I went for a light pink dress by Ginger Jackie. The white accessories go especially well with this colour, I think.
And now, you can experiment with the scarf, if you want. You can either wear it in a classy way around your neck, as a belt, or as a headband – depending on whatever you like most.
Outfit Details:
Hat and scarf: Mein wunderbarer Hutsalon*
Dress: Ginger Jackie, very similar here*
Earrings: Vintage
*Affiliate links

---
A retro Outfit for rainy Spring Days
Even on rainy spring days, you can wear a half hat! I simple chose a raincoat and an umbrella, of course.
Underneath the raincoat, I am wearing a black dress with a white collar to match my hat. 😉
Outfit Details:
Hat and scarf: Mein wunderbarer Hutsalon*
Raincoat: Elements Rainwear
Umbrella: available here*
Shoes: Menbur, similar here*
*Affiliate links

---
In collaboration with Mein wunderbarer Hutsalon
This blogpost contains affiliate links (marked with *). If you shop products via those links, I may get a small provision which helps me to maintain my blog. Of course the price doesn't change for you.