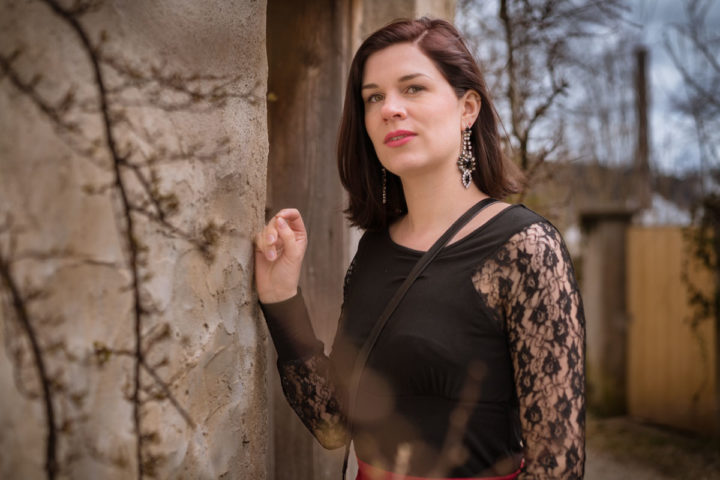 A new haircut is often associated with huge changes in a woman's life. This is maybe why I received a lot of questions after my visit at the hairdresser, if some parts of my life have changed. Well, acutally not. I'm still very happy in my relationship – even after more than six and a half years, I'm still studying, and also nothing else has happended. I just wanted a change on my head.
On that point, I have to mention that my hair is quite difficult to handle. Curls hang out pretty quickly, if I straighten my hair, the first waves come back after about half an hour, and I need a ton of hairspray to get my baby hairs under control. This is why I wore a huge bun or ponytail most of the time. But after more that twenty years with the same hairstyle, I wanted something new. In the end, it was a quite spontaneous decision and I chose a hairdo which even the ancient Egyptians liked: A classy bob.
The Bob and it's History
The bob became popular in our world in the 20s. Back then, not only the dresses but also the hair got shorter. The most favoured cut was a style where the hair ended at the ears and contained bangs. One of the most popular bob wearers back then was definitely actress Louise Brooks. This drastically cut can be seen as a part of emancipation and a sign of modernity.
In the 50s, the bob was worn a bit longer and normally ended at the chin. But only in the 60s the bob became very popular again, thanks to hairstylist Vidal Sassoon. Nowadays, the bob can be worn in a lot of different variations and lengths. The best part about this haircut is, that it so versatile: no matter if straight, curly, or wavy – a bob always looks stylish.
I chose a length which ends between my chin and shoulders. Therefore I'm still able to put my hair into a ponytail but profit from all the advantages short hair has: Washing and styling my hair is much quicker, and I'm still amazed how easy it is to brush my hair now. I also feel freer and really enjoy this new feeling of shorter hair on my head.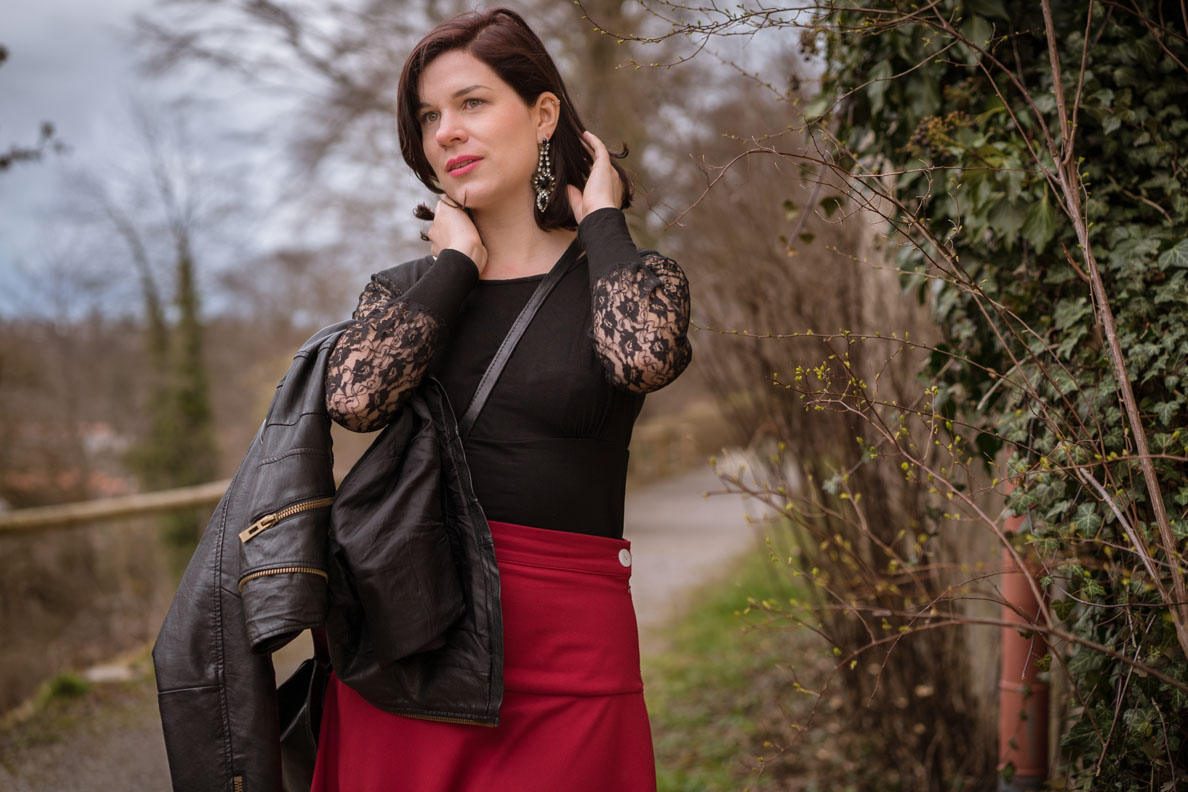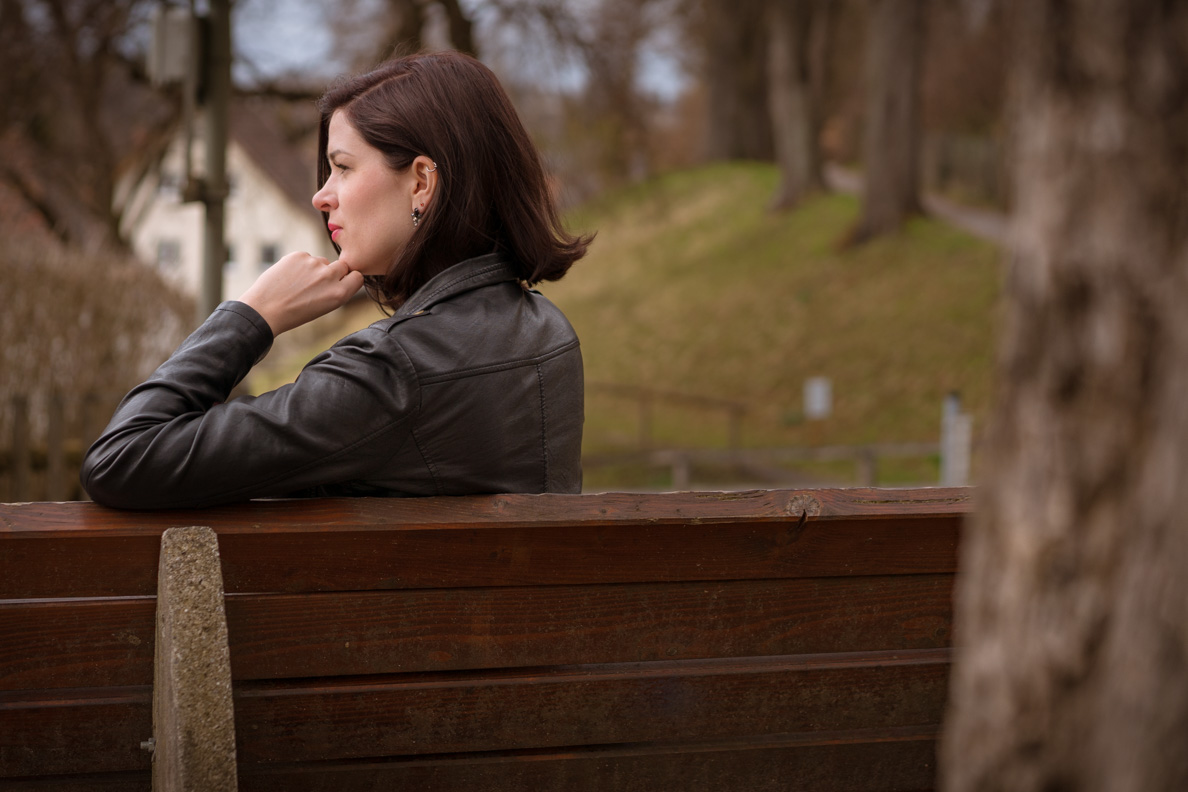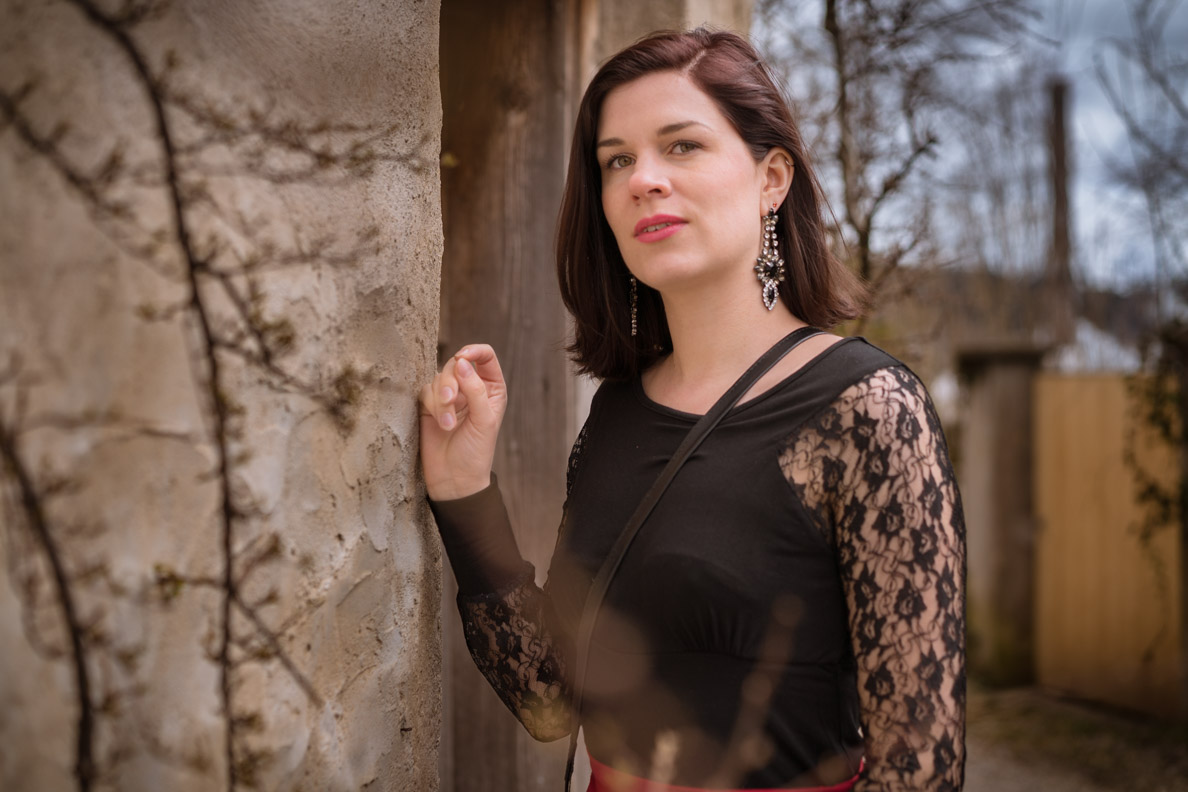 ---
A simple retro Look
To match my new hairstyle, I chose a simple but elegant retro outfit. The key piece of this look is my beloved red swing skirt by The House Of Foxy, which I already showed you here a few weeks ago. It's definitely one of my favourite skirts ever, as it can be teamed with so many different tops. Find more examples here as well as here.
This time, I chose a black top with lace details on the sleeves. Sparkling statement earrings, the Moss Garden Heels, and a leather jacket finish the retro look.
It's a perfect outfit for a lot of different occasion just like a coffee date with friends, dinner with your love, or after work party with the colleagues.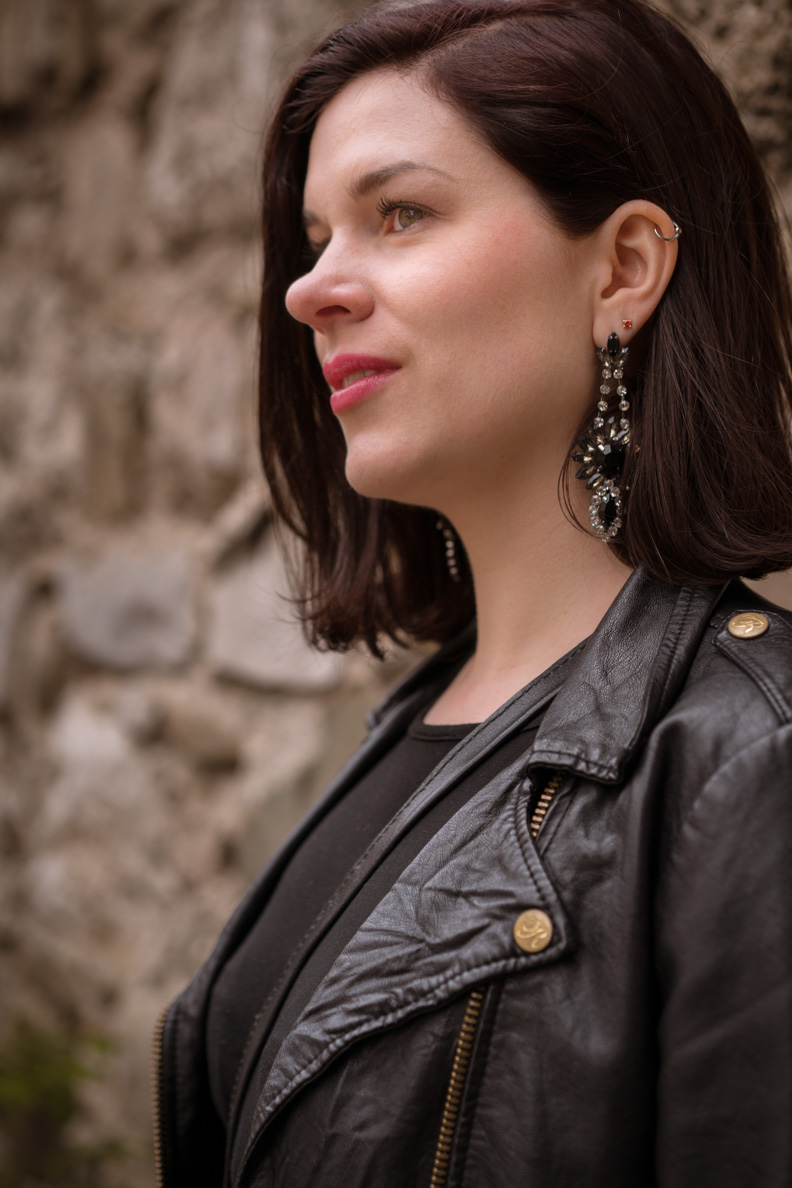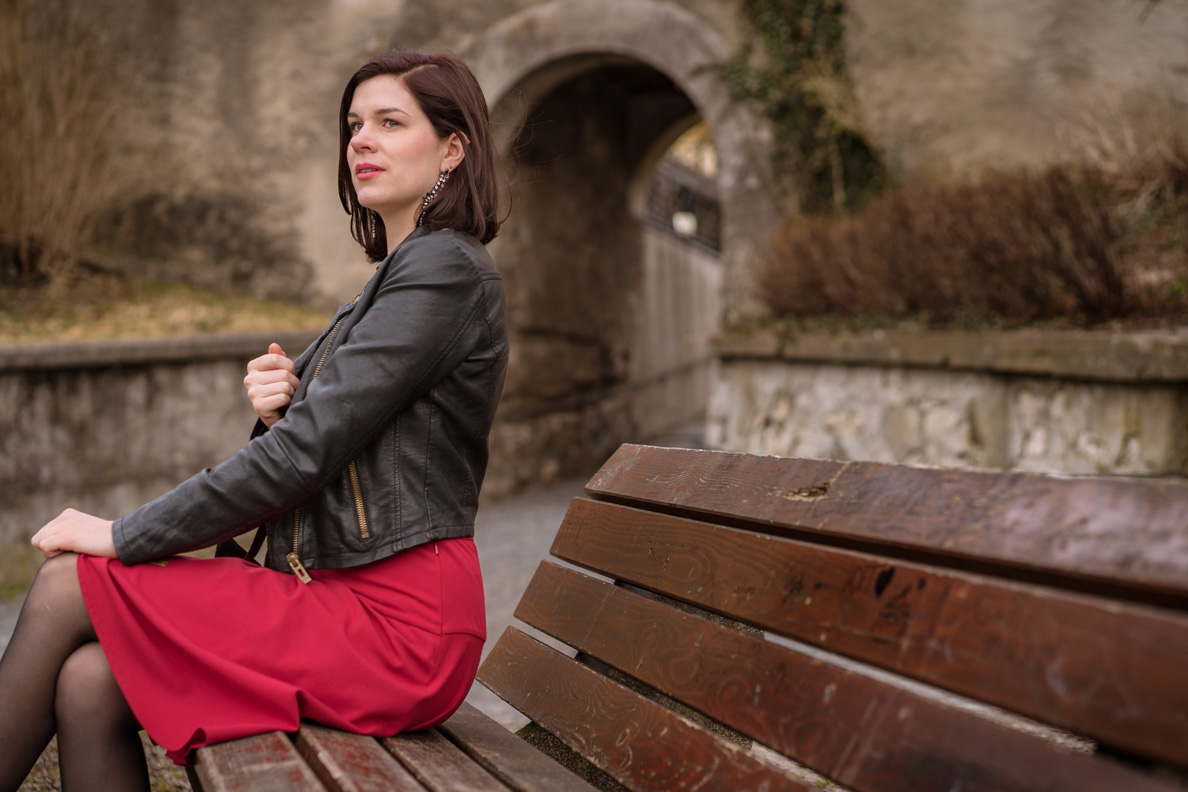 ---
A simple retro Outfit – the Details:
Top: Morgan, similar here
Skirt: The House Of Foxy, similar here
Leather jacket: Review, similar here
Shoes: Moss Garden Heels c/o Blue Banana
Earrings: similar here
Tights: similar here
Handbag: similar here