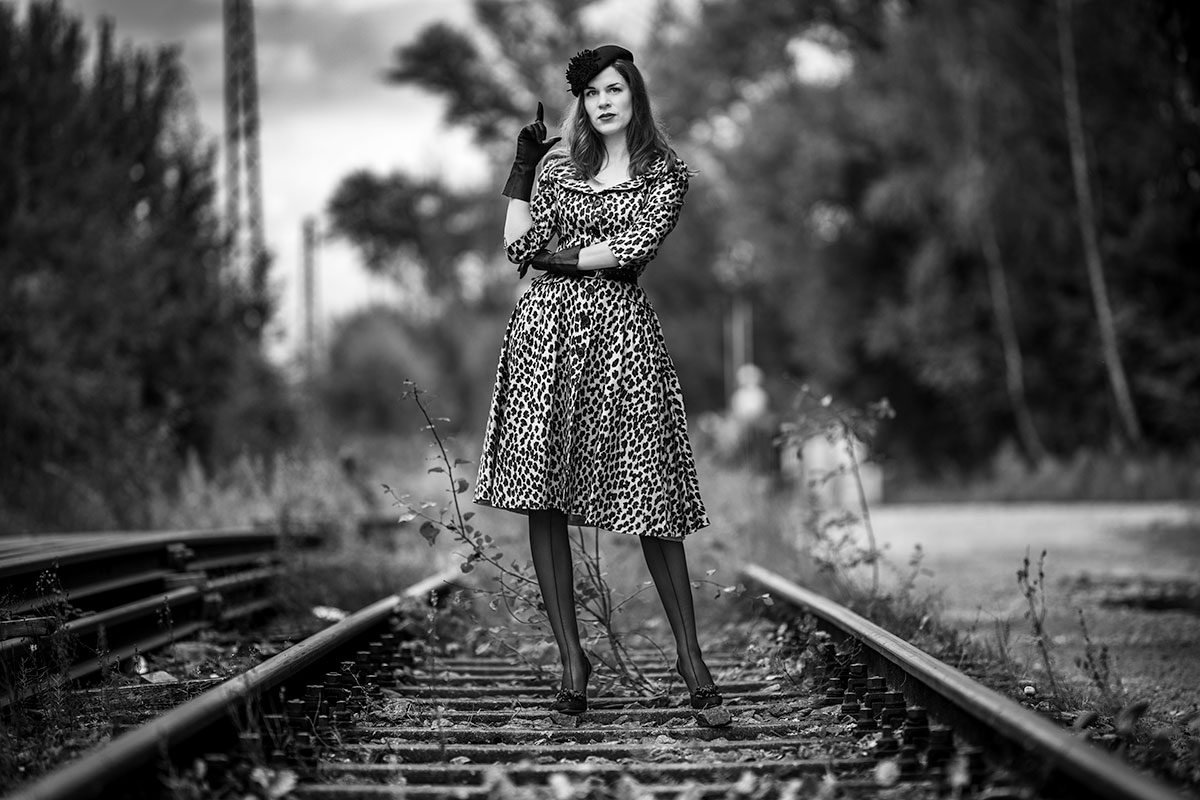 This blog contains affiliate links (marked with *). If you shop products via those links, I may get a small provision which helps me to maintain my blog. Of course the price doesn't change.
A stylish leopard print dress
From a fashion-perspective, we are finally entering a more interesting season again. In autumn, we can wear more clothes without sweating, but it is also not that cold, so we don't have to dress like the Michelin Mascot. To celebrate the start of my very favourite season, I dressed in a super special dress.
Outfit Details:
Dress: Lena Hoschek, I also like this one*
Stockings: Yulia Chulkova*
Belt: Madeleine de Sade
Gloves: Vintage, similar here*
Shoes: Menbur, similar here*
Hat: similar here*
*Affiliate links

---
A Leopard Print Dress by Lena Hoschek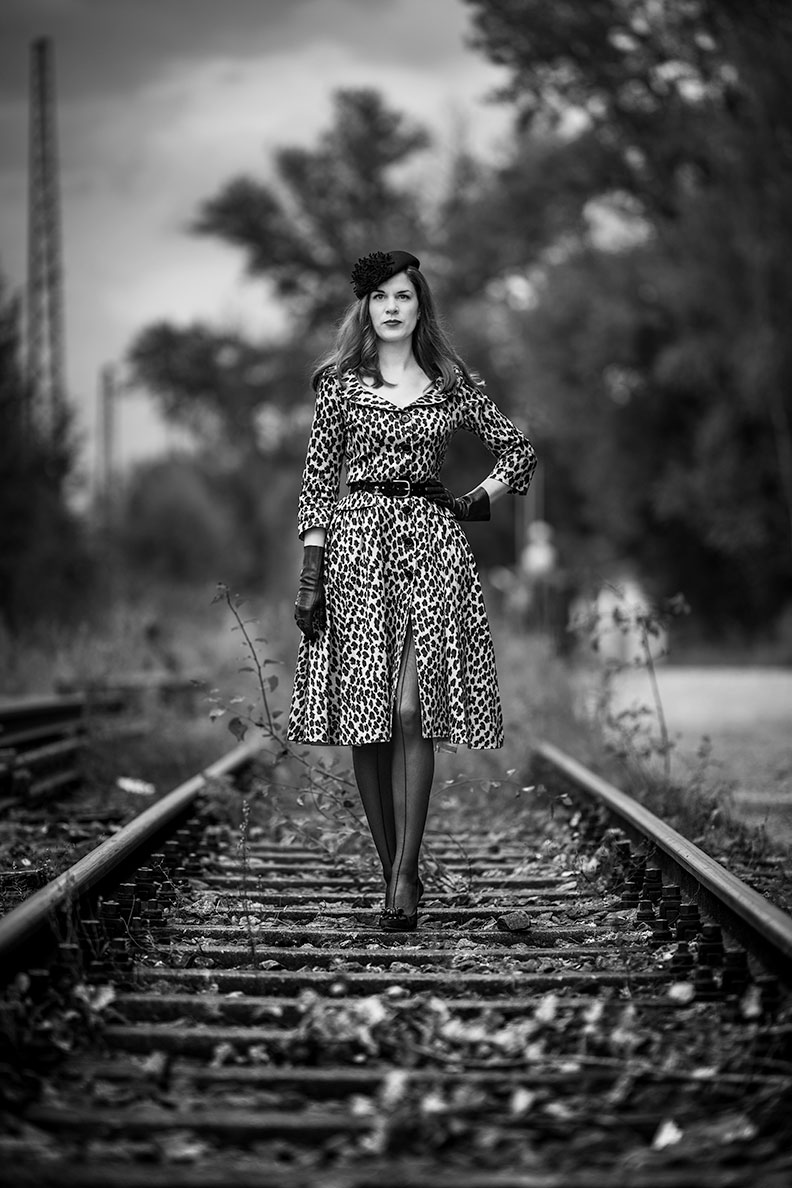 The leopard dress is from an old Lena Hoschek collection and my personal dream. It is pink (you can see the colour on my Instagram account, by the way) and has a leopard pattern! I mean, could it be any better? If you read my blogpost about the leopard swimsuit, you know how much I love this animal print. And that I adore pink isn't a secret, either.
The dress is – as I already mentioned – from an old collection and therefore no longer available. But I found some stylish alternatives for you.
Stylish Leopard Print Dresses:
*Affiliate links

---
I teamed the dress with stockings that have a seam at the back and front – one of the current tight trends! A black vinyl belt enhances the waist, while long vintage gloves keep the arms warm. A black hat literally crowns the look.
---