This blog contains affiliate links (marked with *). If you shop products via those links, I may get a small provision which helps me to maintain my blog. Of course the price doesn't change.
The trend tights 2021: What kind of hosiery to wear this season
With dropping temperatures, it is finally time to wear stockings, tights and nylons, again. While I usually go for classy nylons stockings, I also like to have a look on what is trendy right now. And this year, there are some trend tights I definitely like. So let's have a look at them and see how to style them.
Hosiery Trend 2021/22: Front Seam Tights
At the latest when Billie Eilish wore some super stylish front seam tights and stockings in the photos published in British Vogue, this kind of hosiery got absolutely fashionable. At MyTheresa, you will currently find the MUGLER X Wolford tights* with a seam at the front and back.
With a price of 140 Euros, these tights are definitely quite an investment. But I also found a more budget-friendly alternative: The Etsy shop of Yulia Chulkova*. This brand offers some wonderful handmade stockings and tights that are still affordable. And the best: You can choose between only a back seam or front and back seams. Currently, the shop is having a break, but you can contact the owner. PS: Please just keep in mind that this shop is from Russia, so check the import duties of your country before ordering there.
*Affiliate links

How to wear Front Seam Tights:
Front seam tights look great in combination with short skirts. If you prefer a more elegant look, though, you can also wear midi length skirts with this kind of hosiery. But always make sure to wear front seam tights with highheels! Otherwise the seams will look quite odd.
*Affiliate links

---
Tight Trend 2021: Animal Print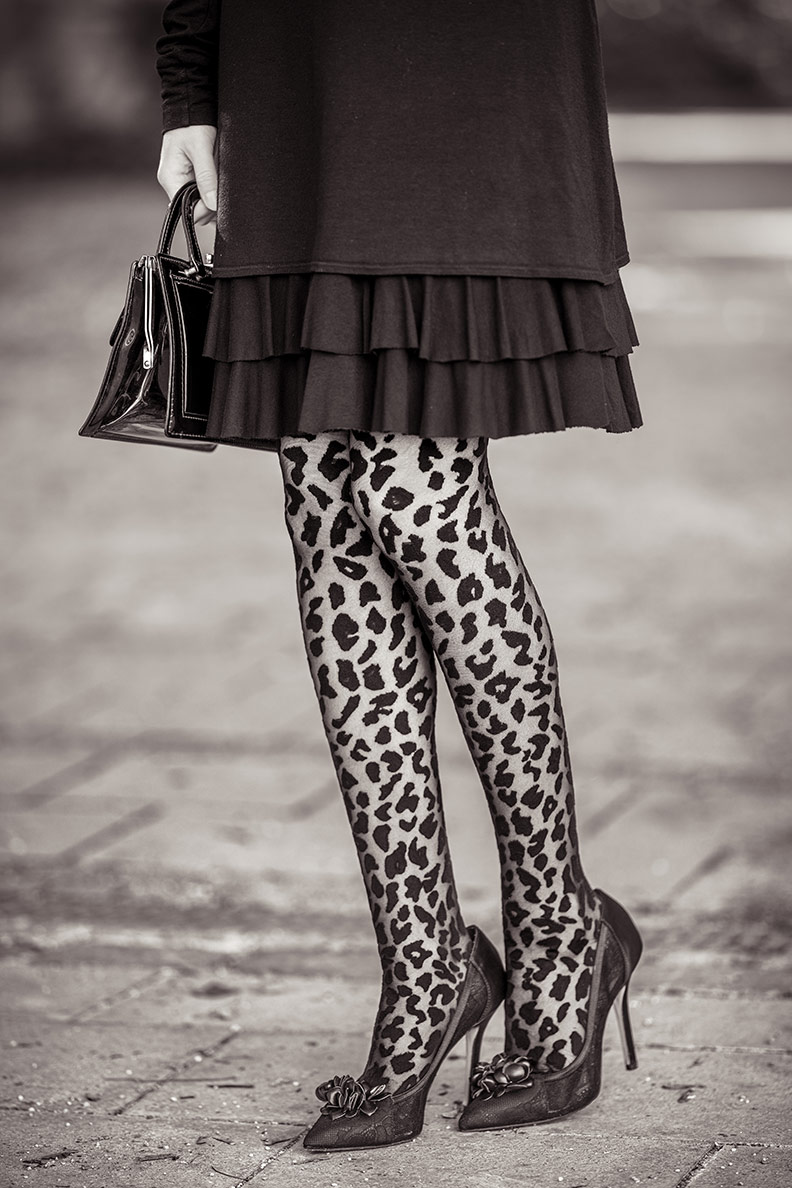 Autumn 2021 is going to be wild! At least fashionwise, as animal print is a huge hosiery trend, especially the classy leopard print*.
*Affiliate links

How to style Tights with Animal Print:
Fancy animal prints will draw all the attention to your legs. So I recommend to go for subtle, elegant garments like a little black dress. The cheeky tights will also look great with pencil skirts and blouses.
*Affiliate links

---
Trend: Hosiery with Flower Pattern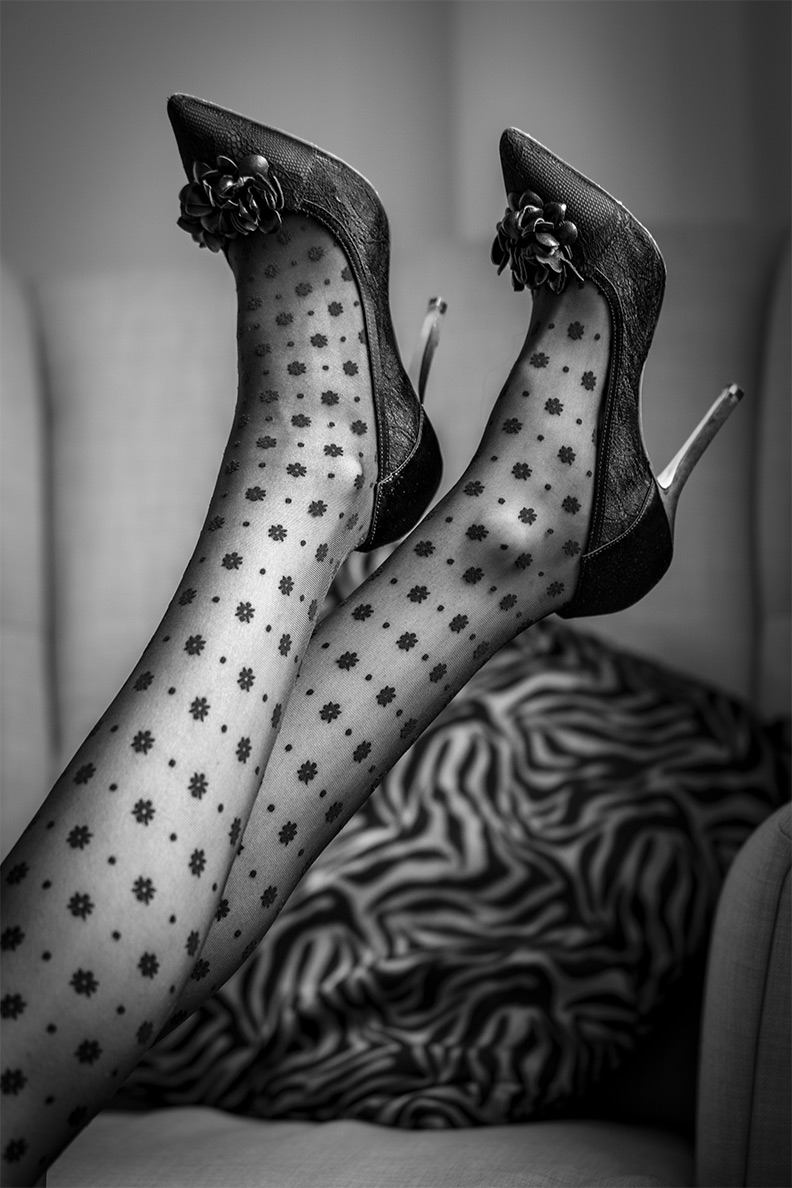 If you prefer a more romantic look, this tight trend is for you: Floral patterns! Beside the luxurious version by Saint Laurent*, there are also so many more budget-friendly options available, like these ones*, for example.
*Affiliate links

How to style romantic floral Tights:
You can either style your flower pattern tights in a very romantic way inspired by Blair Waldorf, or you go for a very subtle, clean look with an elegant skirt or dress in black.
*Affiliate links

---
Trend 2021/22: Decorated Fishnet Tights
Fishnet tights are still a thing in 2021! Especially if they have some decorations like Swarovski® crystals*, for example. By the way: These fishnets are absolutely perfect to spice up some boring but warm thermal tights on cold winter days.
*Affiliate links

How to style trendy Fishnet Tights:
Fishnet tights are actually pretty easy to style. They look great with almost everything. If you choose a smaller fishnet pattern, they even look elegant.
*Affiliate links

---
Trend Tights 2021/22: Fancy, colourful Hosiery
If the tights from this blogpost weren't fancy enough for you until now, I have something for you: Some super fancy tights in bright colours, like the 50s Venus tights*, for example.
*Affiliate links

How to style colourful Tights:
Such tights are not that easy to style. If you like very colourful outfits, I recommend colourful 1960s inspired dresses*. Otherwise, you might wear something more subtle with such fancy tights.
*Affiliate links

---
Trend Tights 2021/22: Logo Mania
Logo tights already were a thing last year, and are still fashionable in 2021/22. No matter if Dolce & Gabbana*, Fendi* or Gucci* – such logo tights can be found from many different luxury brands right now. I am still not completely convinced that I like them, but at least I like them a bit more than last year. I personally won't buy some, as they are simply to expensive, in my opinion and not that special. But styled the right way, they can look really pretty.
*Affiliate links

How to style Logo Print Tights:
To make logo tights look classy and elegant, I recommend subtle outfits in neutral colours like beige, brown or black. They also look great with sparkly party outfits.
*Affiliate links

---