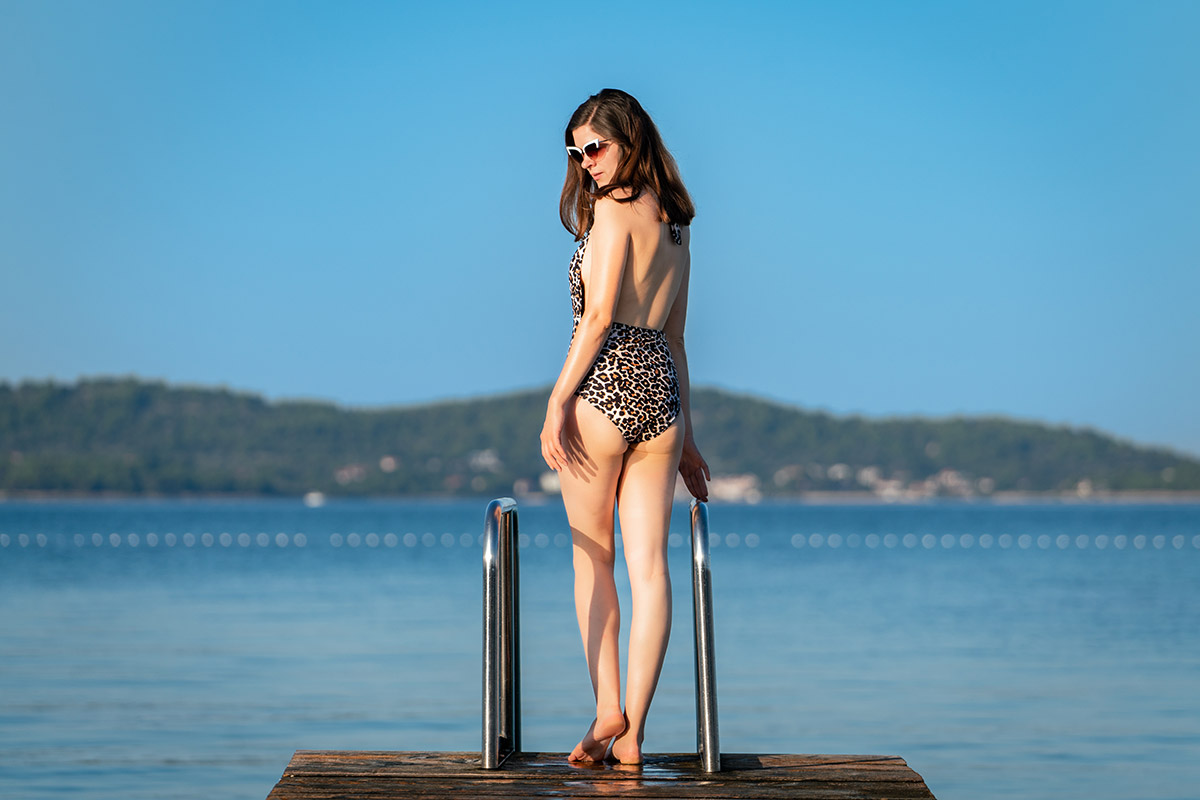 This blog contains affiliate links (marked with *). If you shop products via those links, I may get a small provision which helps me to maintain my blog. Of course the price doesn't change.
A stylish leopard print swimsuit
Everyone who knows me just a little bit better, know that I have a weakness for leopard print. So it acutally is no wonder that I was searching for a swimsuit with wild animal print for my summer vacation. I found my dream swimsuit at Dolce & Gabbana*, by the way. But it was that expensive, I most likely wouldn't have been able to even go on vacation if I had bought it – haha. So I went on with my search and finally found a budget-friendly and pretty alternative.
A Leopard Swimsuit for sunny Days at the Beach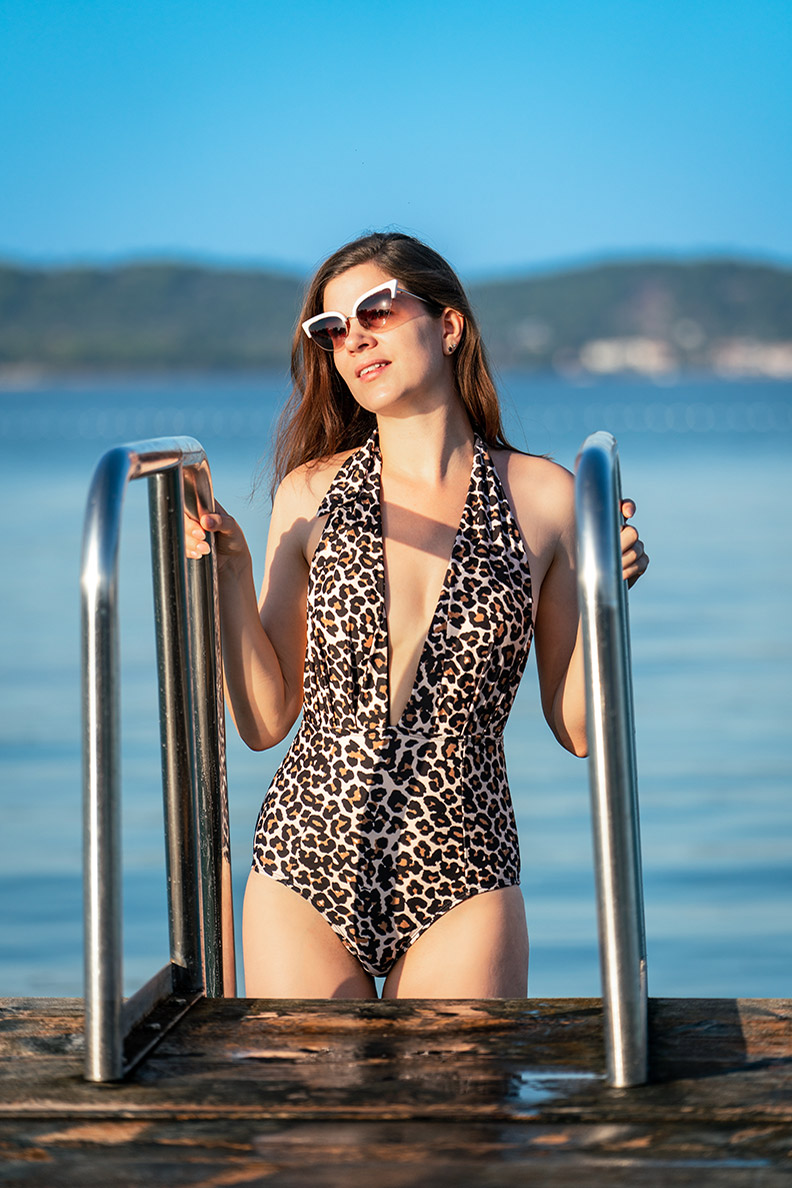 I found my leopard print swimsuit with a deep neckline at Amazon* and am really happy with it! This swimwear is a real head-turner, fits perfectly and was actually very affordable.
I am still dreaming of the Dolce & Gabbana swimsuit*, though. But I am also dreaming of my next summer vacation – both lies in the distant future. Well, we can always dream, can't we? 😉
Designer Leopard Print Swimsuits:
*Affiliate links


---
Budget-friendly Alternatives:
*Affiliate links

---
You don't need many accessories at the beach. I don't even wear makeup, only some sunscreen and retro cat eye sunnies – that's it.
I would have loved to write a bit more, but to be honest, the cold autumn weather here in Germany stole all my summer inspiration. Maybe the picutres will help to at least be able to mentally escape to the sunny side of life, again. 😉