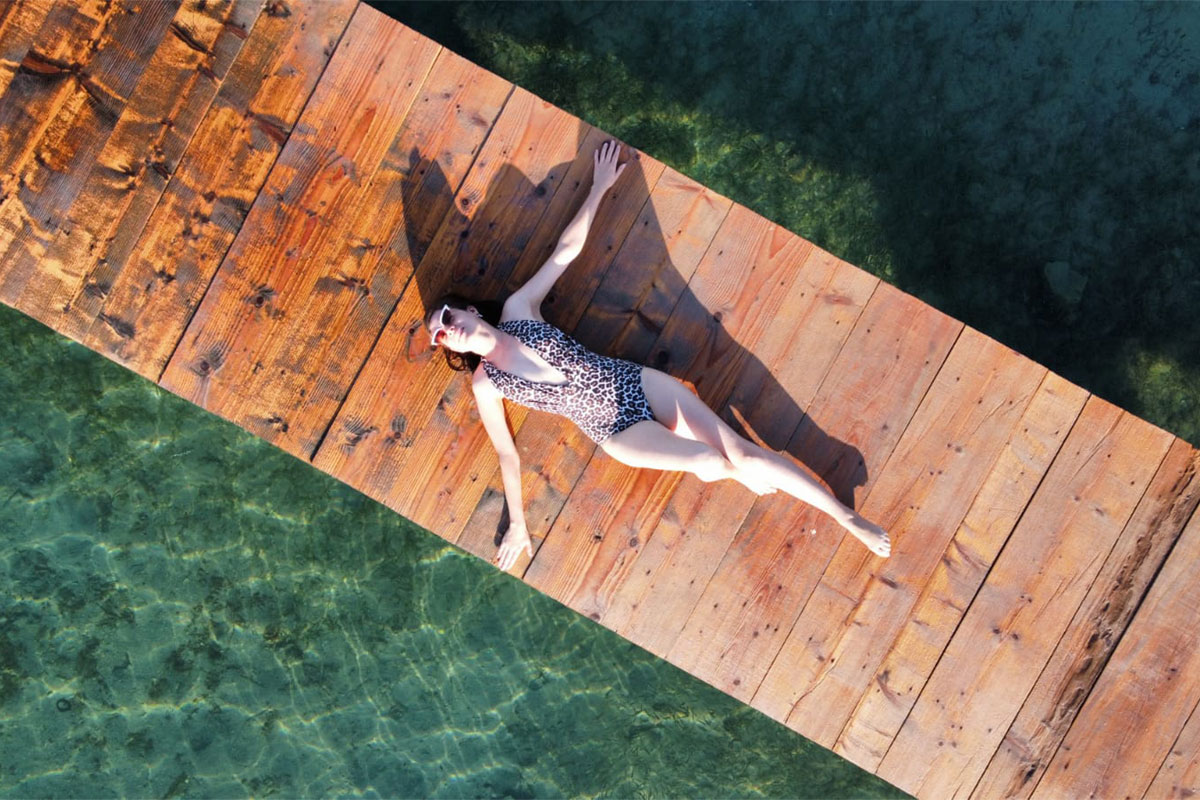 This blog contains affiliate links (marked with *). If you shop products via those links, I may get a small provision which helps me to maintain my blog. Of course the price doesn't change.
My monthly review for August
Oh, what a changeable month August was! I went from the Croatian sun right back into the rainy and cold reality in Germany. I personally don't really believe summer will come back this year, but I do hope for a few sunny late summer/early autumn days. Nevertheless, I am prepared for both: Cosy days at home (if it is going to be rainy) as well as active days outside (when it is sunny). In my September review, we will see what plans worked out. 😉 But before that, let's have a look on what I did in August.
What I did:
At the beginning of August, I was at a wedding and just one day after that, we went on vacation. Those wonderful warm and sunny days in Croatia were just so good! And even though we just relaxed and did nothing really exciting, time went by so fast. Unfortunately, the bad weather in Germany didn't really help to raise my spirits after the end of my vacation. So I decided to make something delicious: home made bread! Is there anything more beautiful than crispy, amazingly smelling, fresh bread from your own oven? I don't think so! Furthermore, I finally could harvest some of my self planted vegetables from my mum's garden!
---
What I wore
In August, I wore a colourful mix of traditional clothing (for the wedding), summer dresses and swimwear (during vacation in Croatia) as well as cosy sweaters and comfortable loungwear (at home in cold Germany). PS: I show you some of my outfits in my daily looks.
*Affiliate links

---
Wishlist:
I don't really have a lot more to tell, this time. During vacation, I spent most of my time photographing and didn't even read a book – so no book or movie tips this time. But I do plan to re-decorate my flat, soon. On my wishlist: velvet pillows and warm autumn colours!
*Affiliate links
---