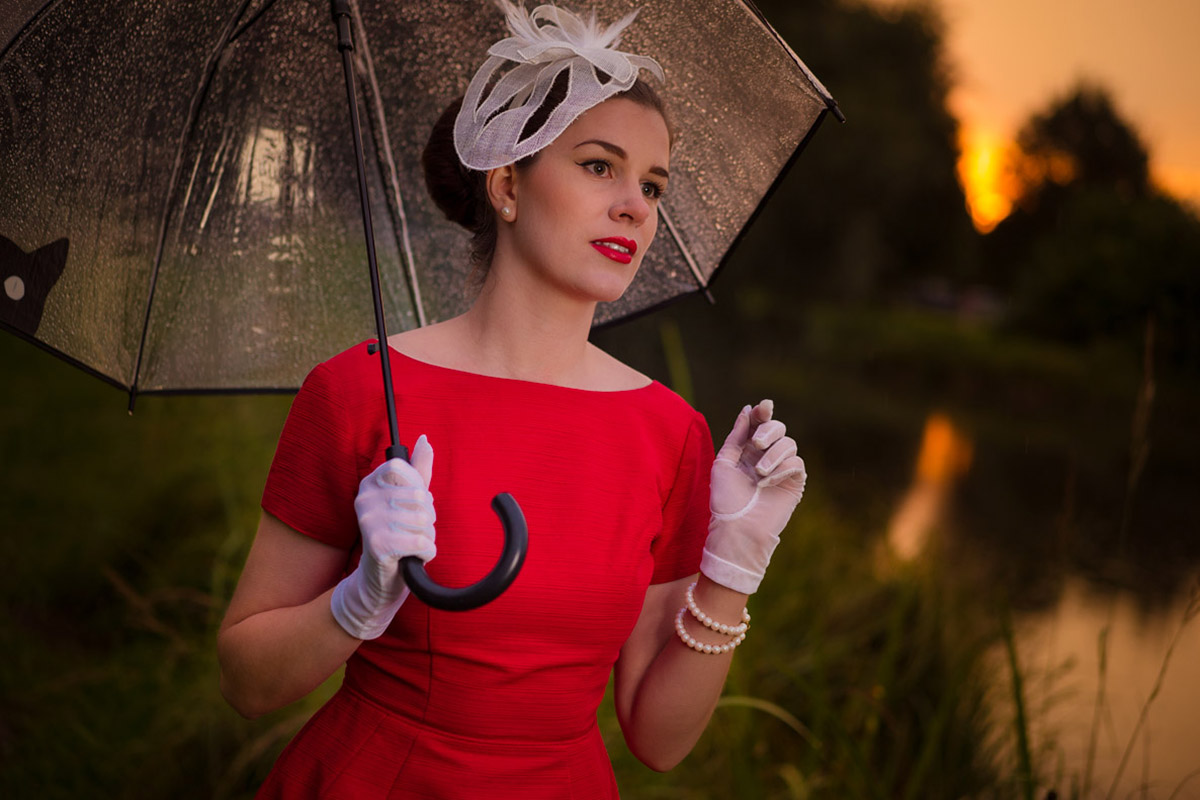 This blogpost contains affiliate links (marked with *). If you shop products via those links, I may get a small provision which helps me to maintain my blog. Of course the price doesn't change for you.
The most beautiful clear umbrellas
I personally absolutely love rainy weather. Yes, really! You can stay in bed a little longer, as the sunrays aren't already shining through the window. Then during the day, I enjoy a walk trough the rain. There are less people outside, and most of the time, I almost have the park for myself. And in the evening, I like to listen to the rain pattering against the window while reading a good book.
My must-have for walks through the rain is a cute umbrella. I always choose a super cute one, of course. Because when the weather already is bad, we at least should carry something beautiful with us, shouldn't we? So in the following, I am going to show you some wonderful, clear umbrellas and tell you where to shop them.
Clear Umbrellas
I personally really like clear umbrellas. They not only look super cool, but are also very practical. Especially when the rain is very heavy and comes from all sides, you can hide your complete head underneath your umbrella and still see something. 😉
Transparent Umbrellas with Animal Prints
My favourite umbrella is one with a cat print*. Because although I like rain, RetroCat doesn't like to get wet, just like a real cat. 😉 PS: There are also super cute umbrellas with a dog print* or other animal prints available.
*Affiliate links

---
Flower Power: A clear Cherryblossom Umbrella
Even more than "normal" rain, I like rain of flowers. Is there anything more beautiful than standing underneath a cherryblossom tree, while the blossoms are slowly falling down? I don't think so. Unfortunately, this beautiful time of the year only last for a very short period of time. A clear umbrealla with cherryblossom print* helps to at least feel like you are standing underneath a blossoming tree all year long. 😉
*Affiliate links

---
More stylish, clear Umbrellas
Beside umbrellas with flower and blossom prints, of course there are many other beautiful ones available. I especially like to look for them on TopVintage*, Amazon* or Ebay*.
And here are some of my favourites:
*Affiliate links


---
With such cool umbrellas, I can't even wait for the next rainy day. 🙂
PS: In this blogpost, I show you a gorgeous raincoat that would go very well with a clear umbrella.