Hats are brilliant: In summer they protect your skin from too much rays of sunshine, in winter they will keep your hair nice, and in the evening they are the icing on the cake of your outfit. My collection includes true vintage hats and fascinators as well as beautiful reproductions and bargain buys. In this blog post I would like to show you my favourite pieces in combination with different retro outfits. As far as the presented hat is a reproduction and still available, I linked the product. Nevertheless I recommend to browse through vintage stores, since it's always possible to find some pretty pieces for a very good price there.
1. A hat like straight out of "Breakfast at Tiffany's"
Let's start with a very special hat: It's easy to see that this one is inspired by the famous hat Audrey Hepburn alias Holly Golightly wore in the movie "Breakfast at Tiffany's". I know that this style is very eye-catching but if you ever wanted to slip into Audrey's role you will love this hat. Click here to see the full outfit post and click here if you want to shop the hat.
2. A cute reproduction in the 50s style
This is maybe my most worn hat. I combined it with a lot of different outfits. This small hat looks so cute and isn't really expensive (about 30,-  €). See my favourite combination here and click here to buy the hat.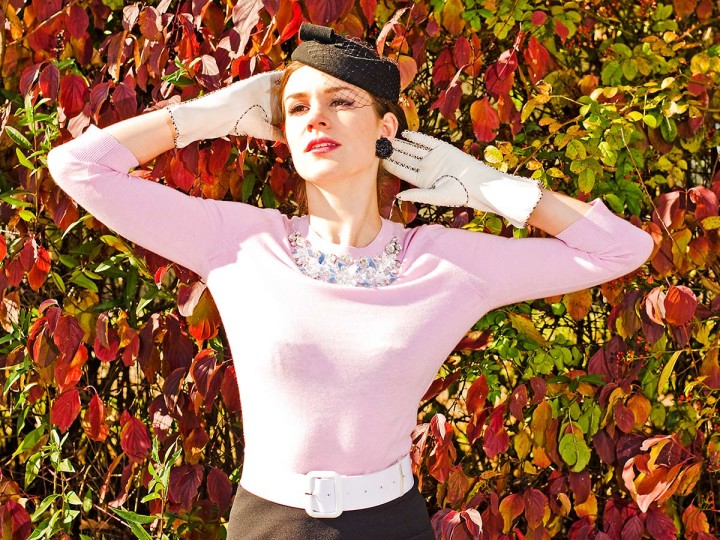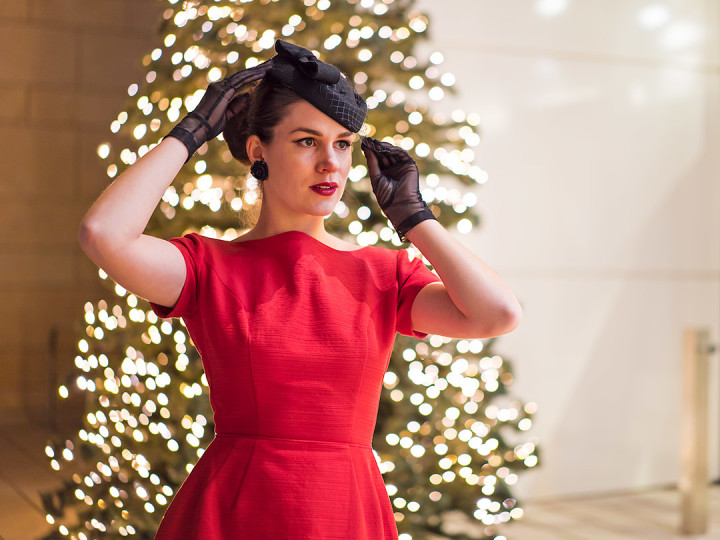 3. A glamorous vintage hat
This very amazing true vintage hat was the cherry on the cake of my 40s outfit. My inspiration for this look was Hedy Lamarr. You will find more pictures here.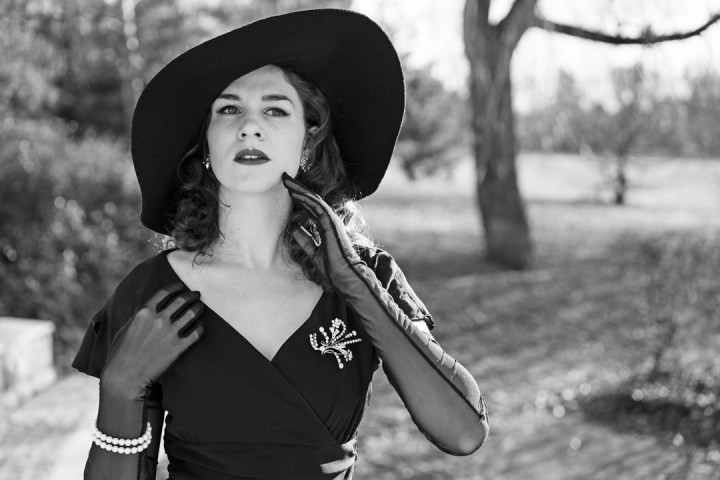 4. A simple vintage beret
Berets are great: They look great but never overdressed or intrusive. However they add that certain something to every (vintage) outfit. I wore my beret with a 30s inspired outfit, as you can see here. Since mine is vintage it's no longer available, but this one looks very similar.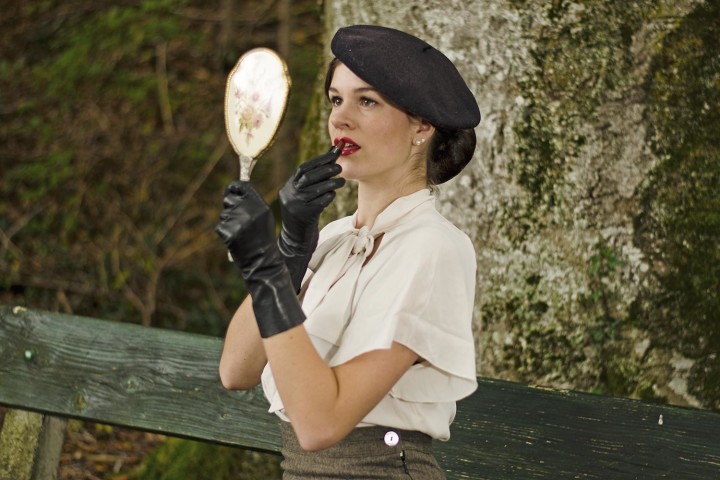 5. A glitter beret from the 30s
This is a hat I'm very proud of. It's probably from the 30s or 40s and embroidered with sequins all over. I found the beret at Vintage Love in Munich and grabbed it immediately. The combination of this vintage hat with a 1930s inspired outfit is one of my all-time favourites.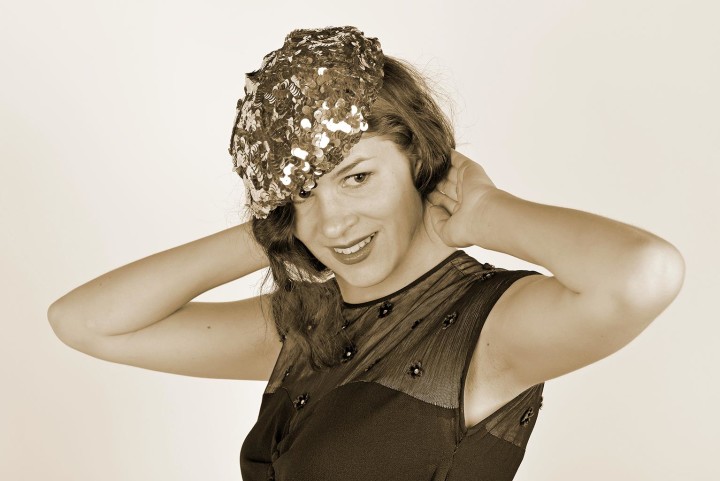 6. A 1950s glitter hat
Another very beautiful model is this glitter fascinator from the 50s. With sparkling pearls and sequins all over it's really a head-turner. I wore the hat in combination with a white dress and felt like a vintage bride. Should I ever marry it's very likely that I will wear this hat.
7. A vintage fascinator with veil
I think there is barely something more glamorous than a sparkling vintage fascinator with a veil. Mine is probably from the 50s and goes very well with either a beautiful coat or elegant evening outfit.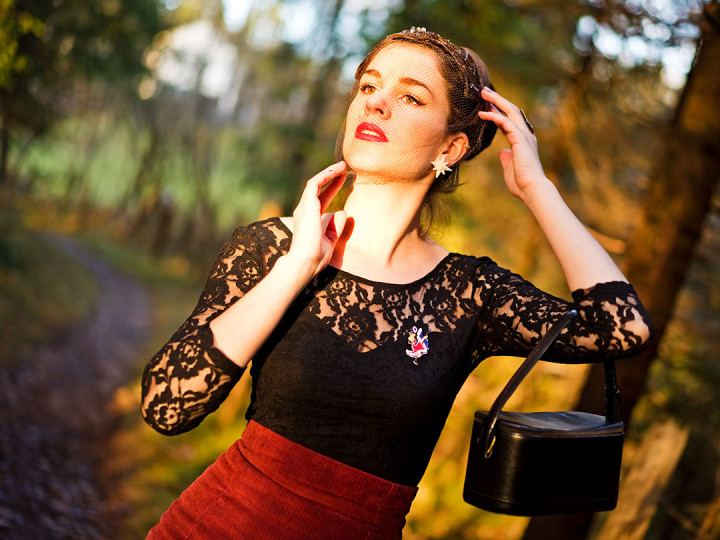 8. A black 50s straw hat
I won't miss my black vintage straw hat from the 50s in summer. In contrast to most of my other hats, this one is very suitable for daily use and a perfect sun block.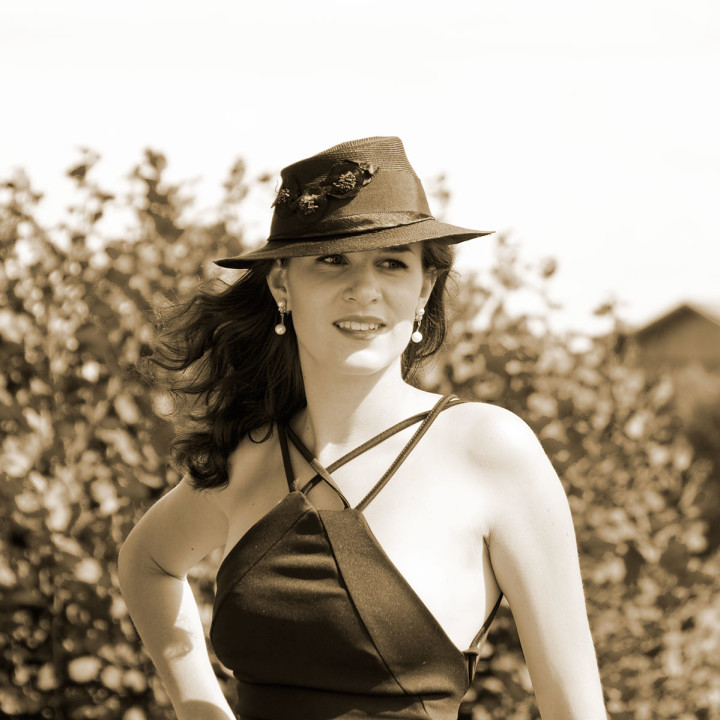 9. A cute 50s hat in red
Likewise stylish but slightly showier than the black one from the same decade is this red straw hat with white dots. If you like to have all eyes on you, just wear a fitted red dress, a big red hat, and red lipstick like I did here.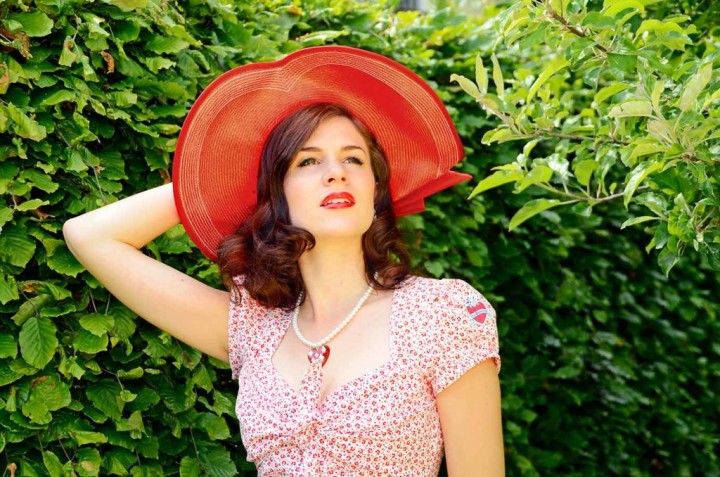 10. A captain's hat from Croatia
Not vintage but not less stylish than my other hats is the captain's hat I bought at a market in Croatia. It's the perfect accessory for a maritime outfit. This hat wasn't very expensive and reminds me of my gorgeous vacation in Croatia with beautiful sunsets and walks at the beach.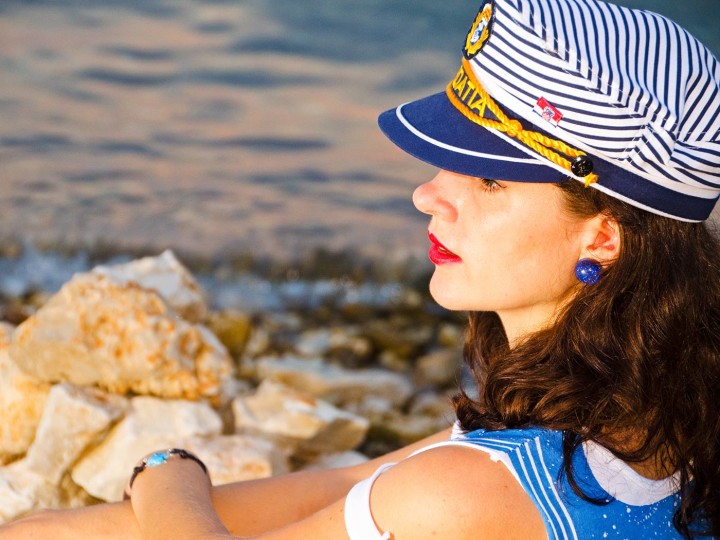 I hope this blog post is an inspiration for you to wear beautiful hats more often. 😉