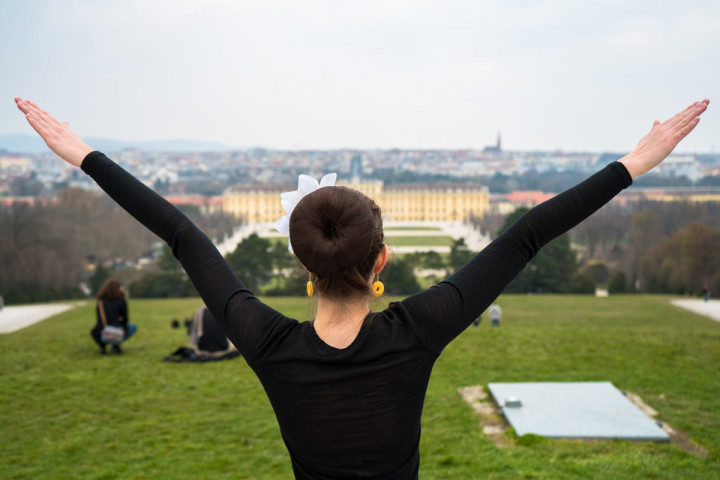 Travelling more often was one of my New Year's resolutions and of course I want to stick to them. So my fist destination this year was Vienna. We were there over the Easter weekend and had some very exciting and interesting days. Here is my little travel diary about our trip.

Day 1 – Arrival in Vienna and dinner
After our arrival in the Hotel, the first thing we wanted was something to eat. Of course we had a traditional Austrian dinner with Schnitzel (he) and Noodles with Kirschparadeiser (me). Kirschparadeiser means tomato in Austria by the way. 😉
---
Day 2 – Schönbrunn Palace
Schönbrunn is the palace where Empress Elisabeth (Sisi) lived. Since this was such an amazing and interesting excursion, I decided to write an extra blog post only about Schönbrunn.
---
Day 3 – Shopping and sightseeing in Vienna
On every journey I buy souvenirs but not key rings or something like that, no, I buy dresses, shoes, or coats. During our trip to Vienna I visited a super cute vintage and retro shop and bought a pretty new dress which I show you in this blog post.
After our shopping tour we visited the old city of Vienna. Since it was very chilly outside, we decided to explore the city in a sightseeing bus. After that we had coffee at a cute café just beside St. Stephen's Cathedral. Later this day even the sun came out and we took some very beautiful photos.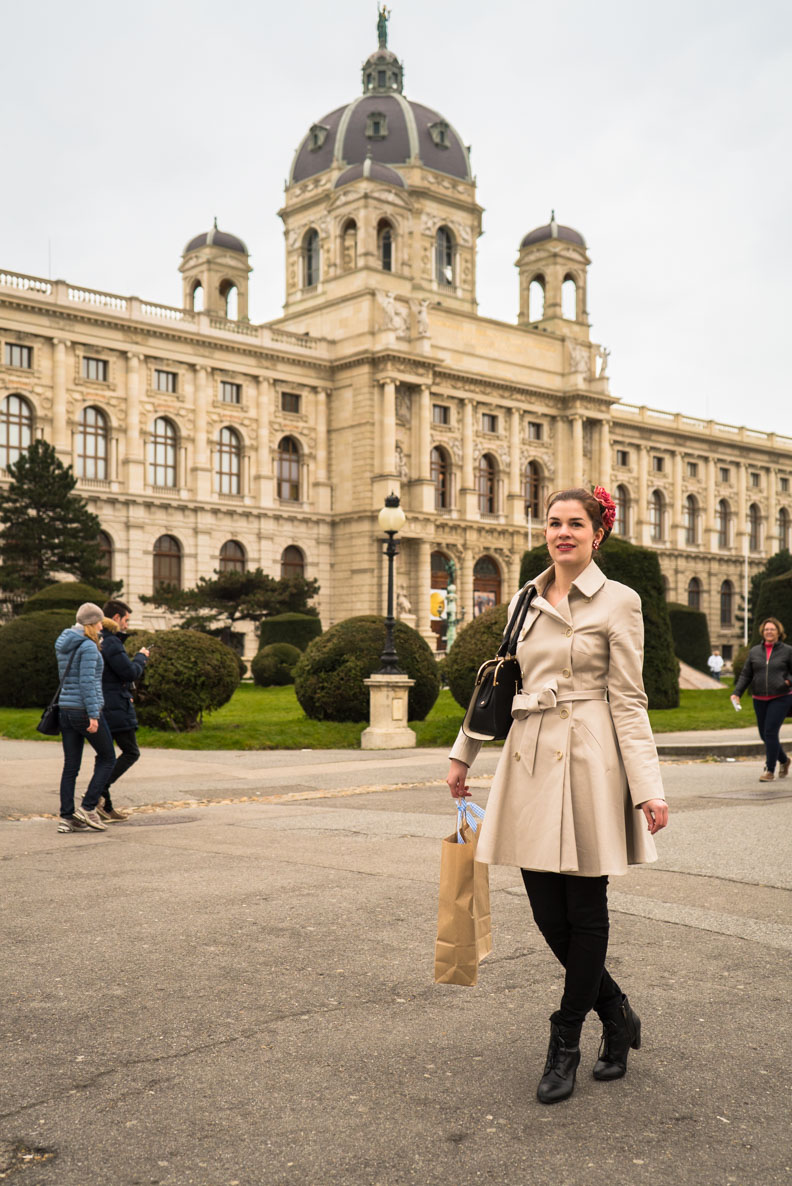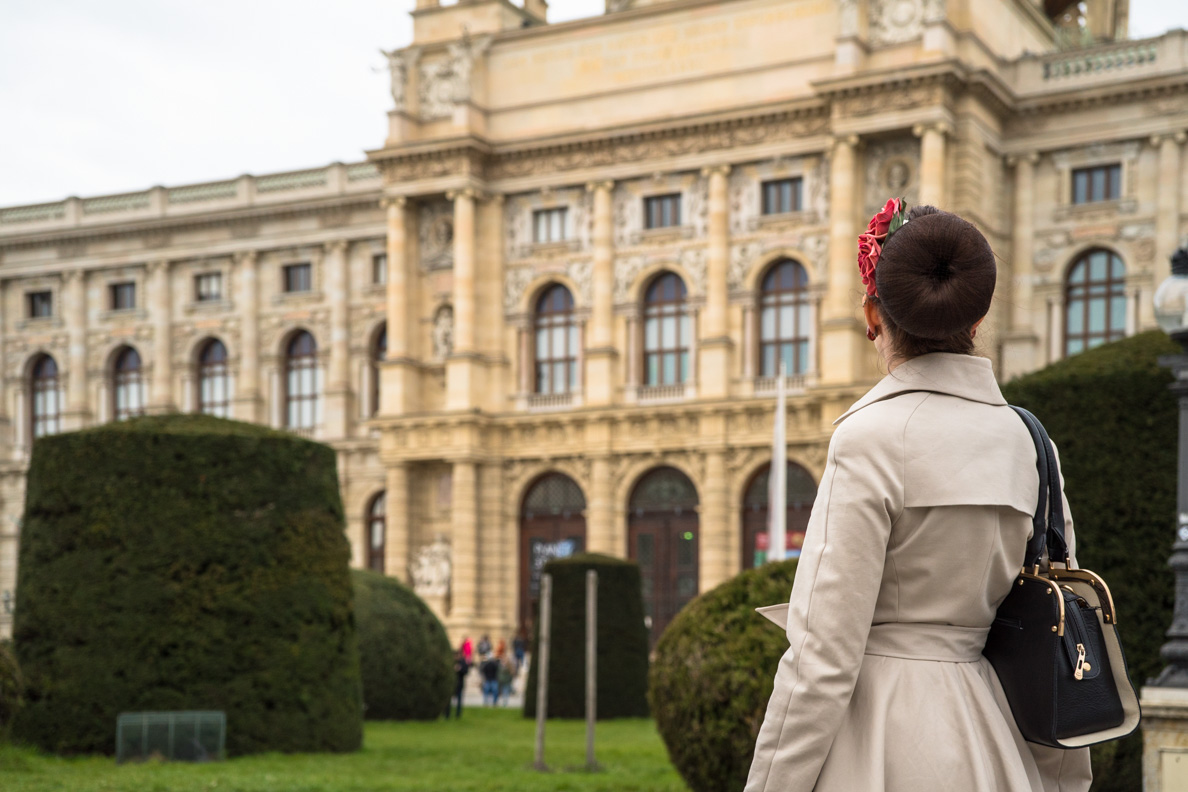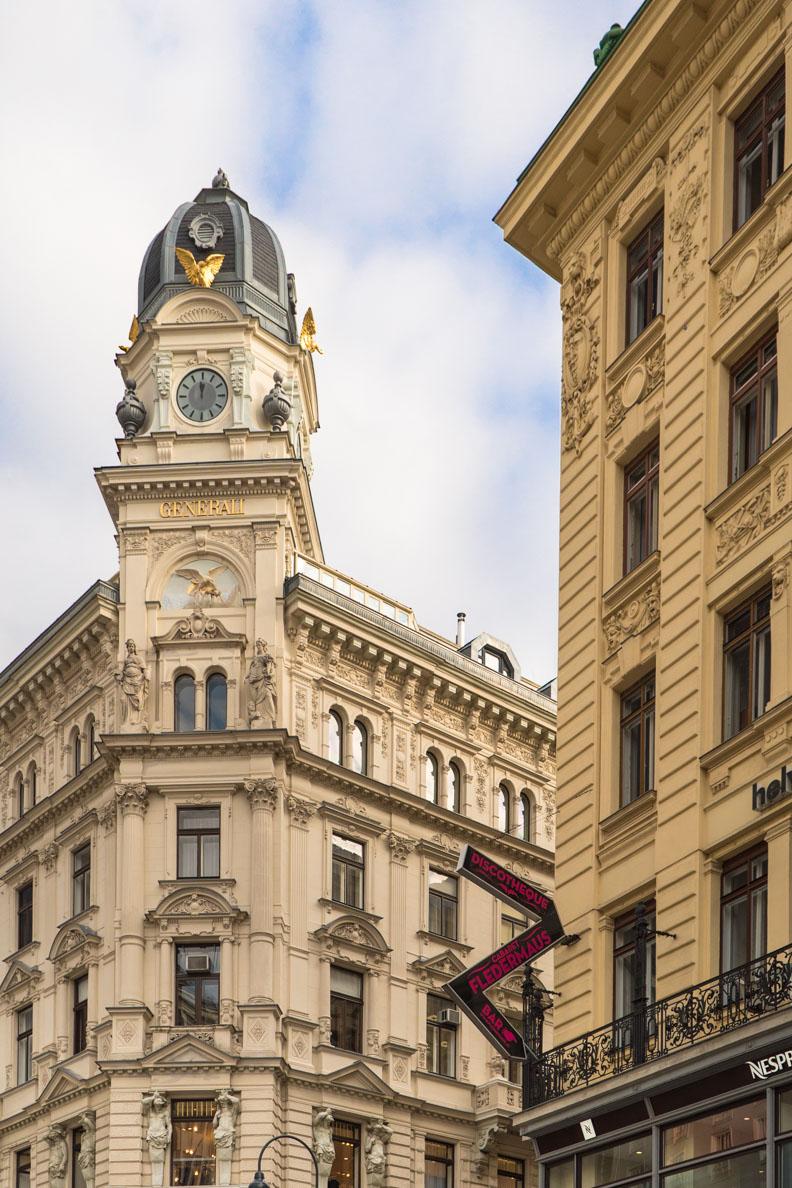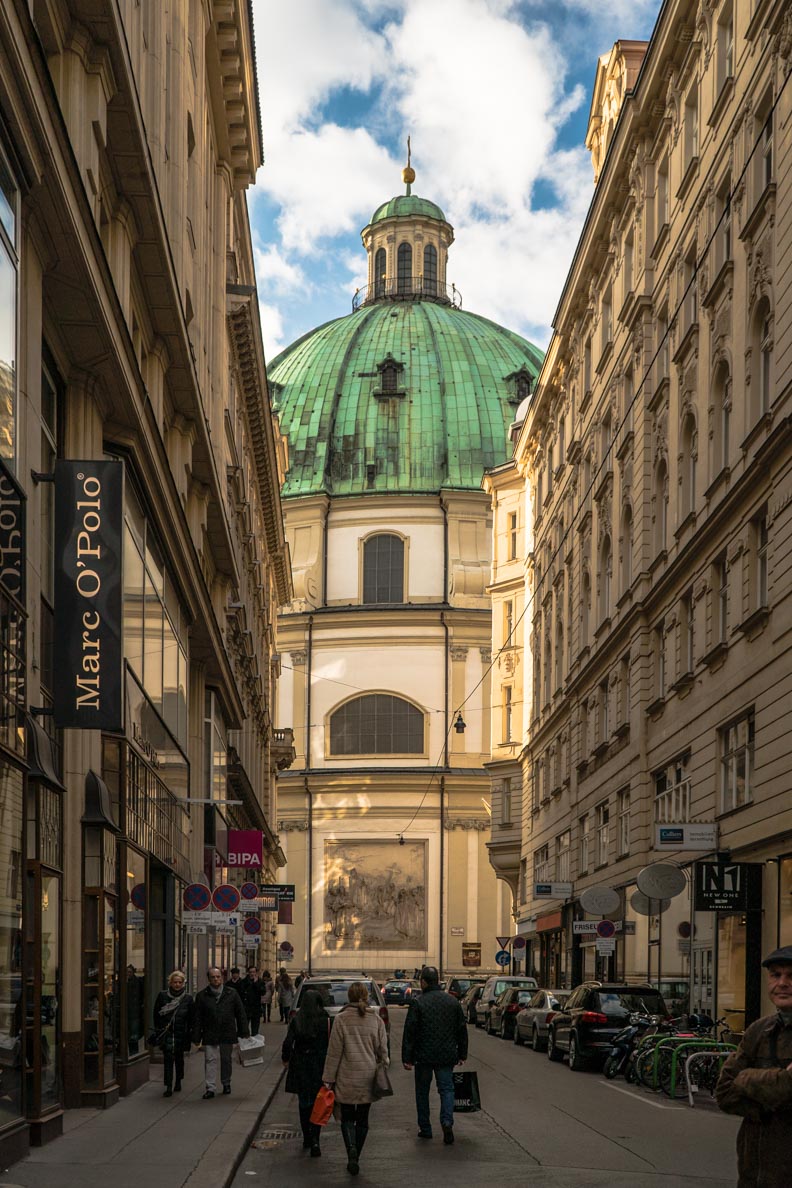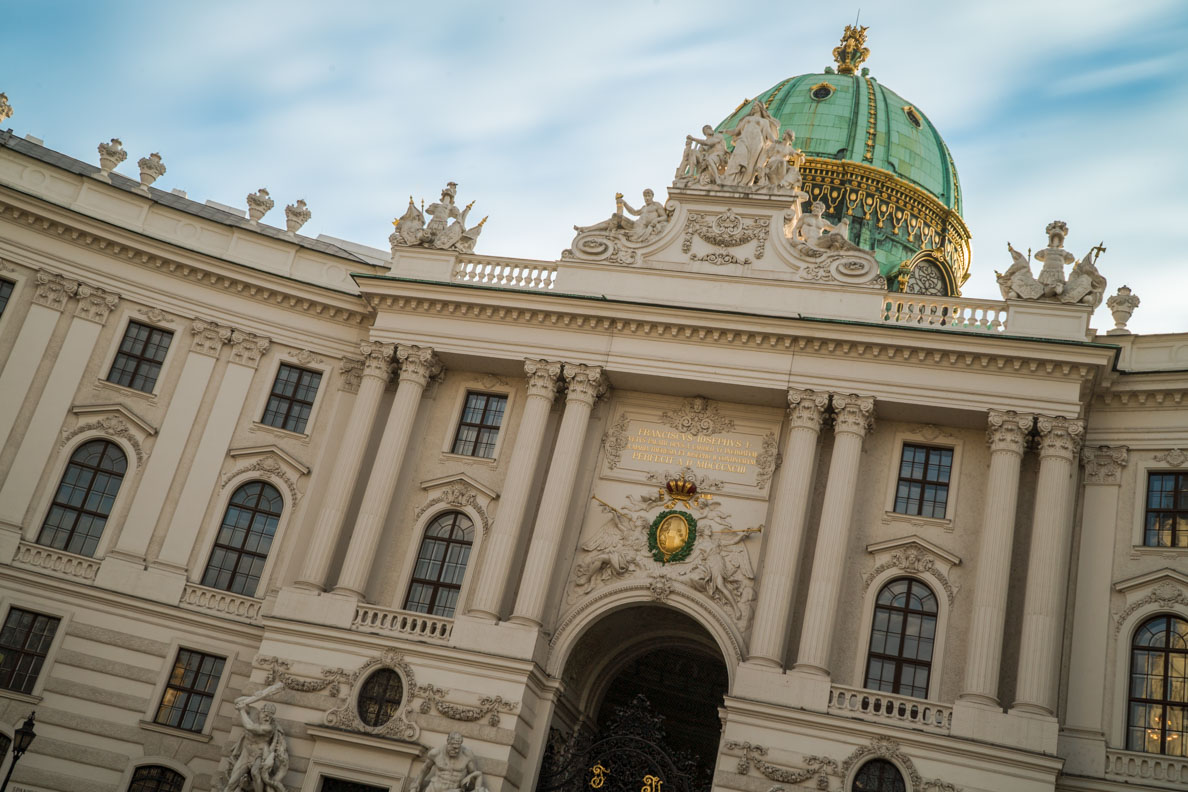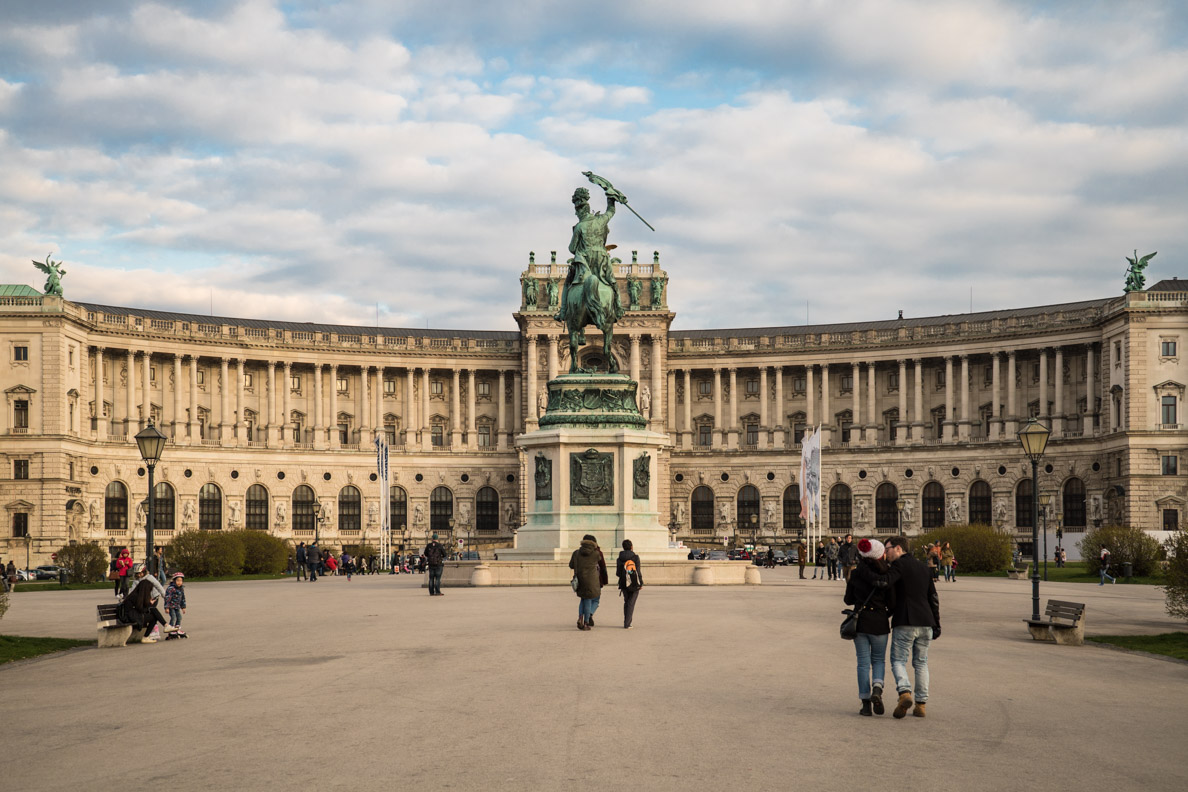 ---
Day 4 – A walk through Vienna and a photo shoot
Our last full day in Vienna started with a walk through the old city. It was so sunny therefore we decided to take some outfit photos for the blog (see the pictures here). And I learned that Vienna is also called "Windy City" by some of the citizens, now I know why it was so stormy all the time. 😉
After a beautiful but exhausting day we ended the evening in the hotel spa erea to relax a little bit.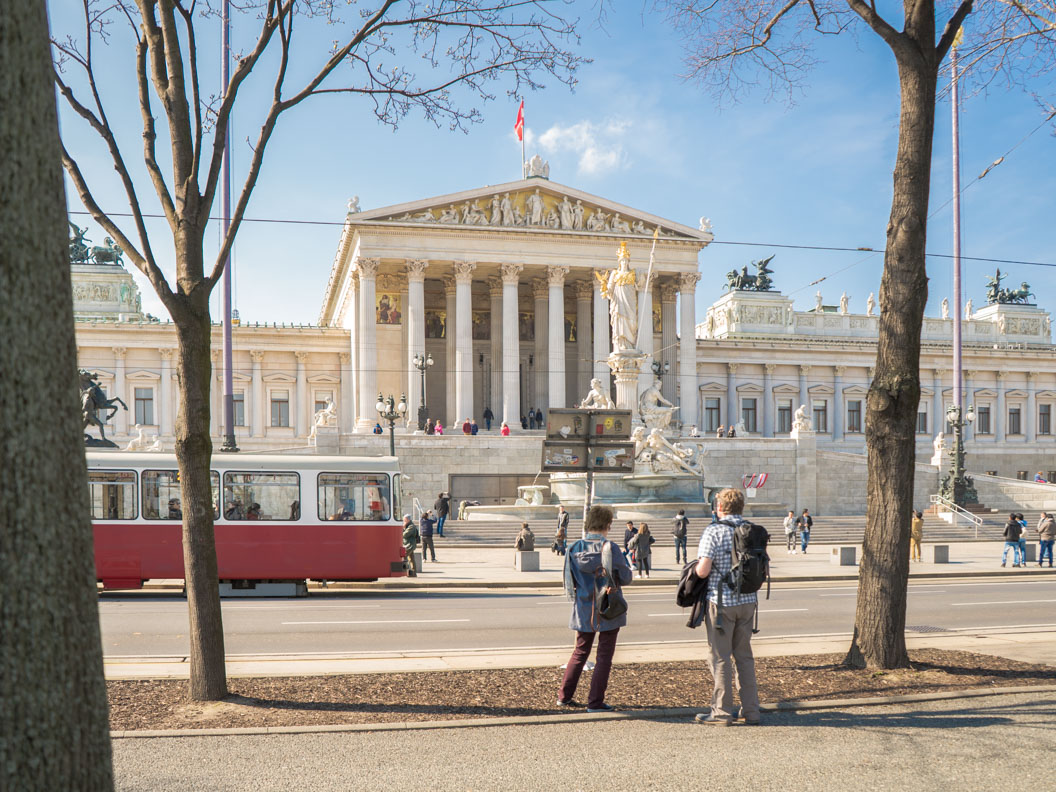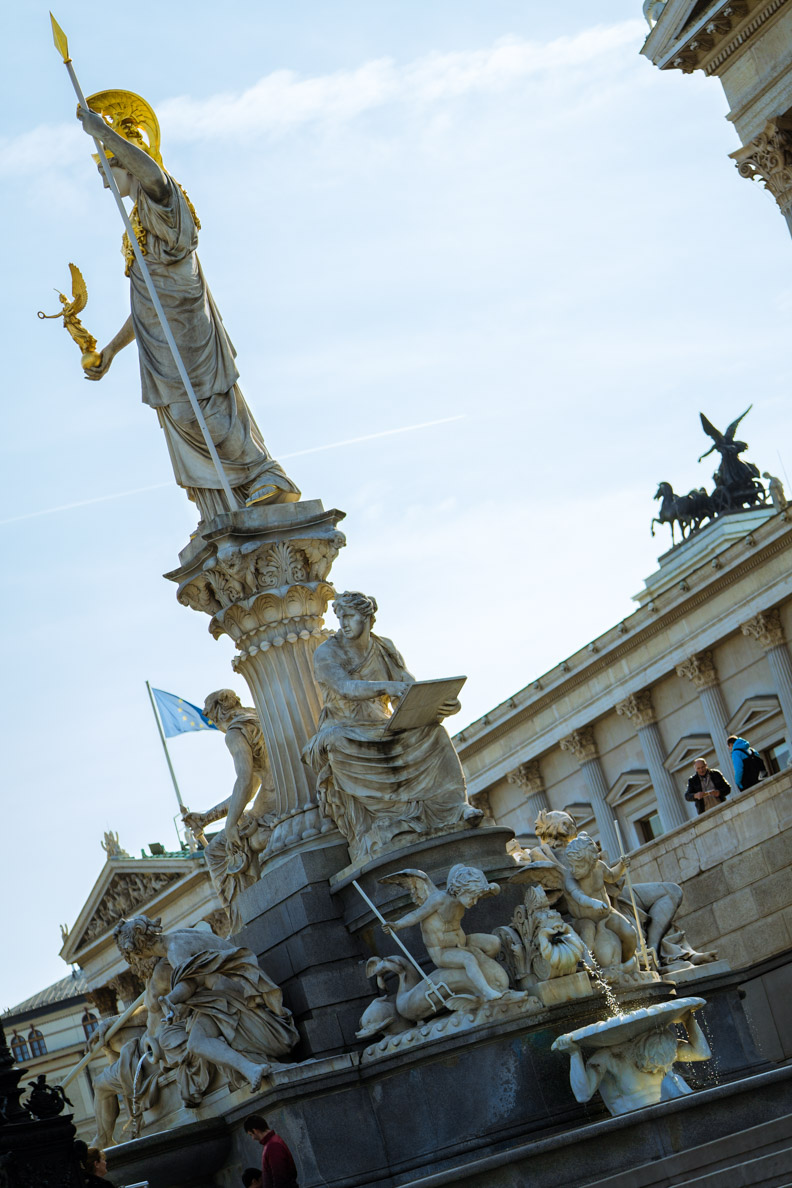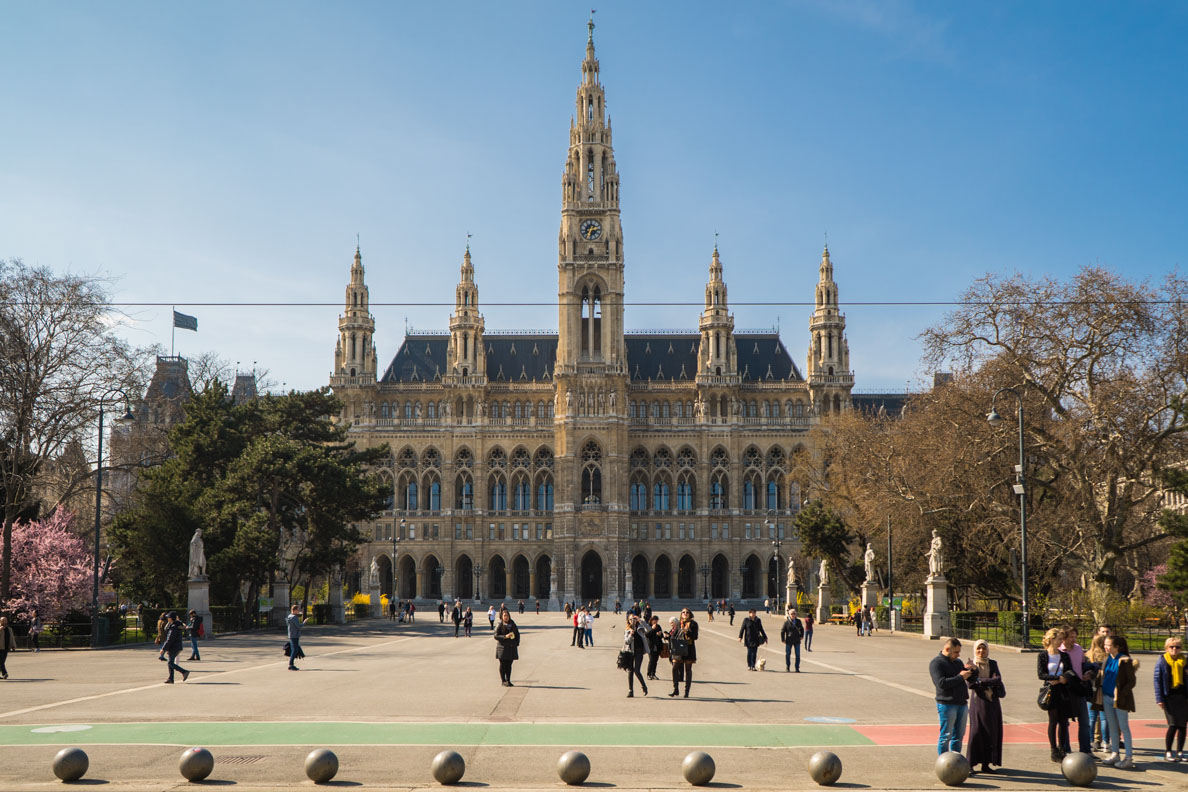 ---
Day 5 – Breakfast and homeward journey
The bad thing about every journey is farwell. Vienna is such a beautiful city and it was so hard to leave after some very exciting days. But first, we had a super delicious breakfast. 😉
I hope you enjoyed our photos and I'm sure I will visit Vienna again very soon.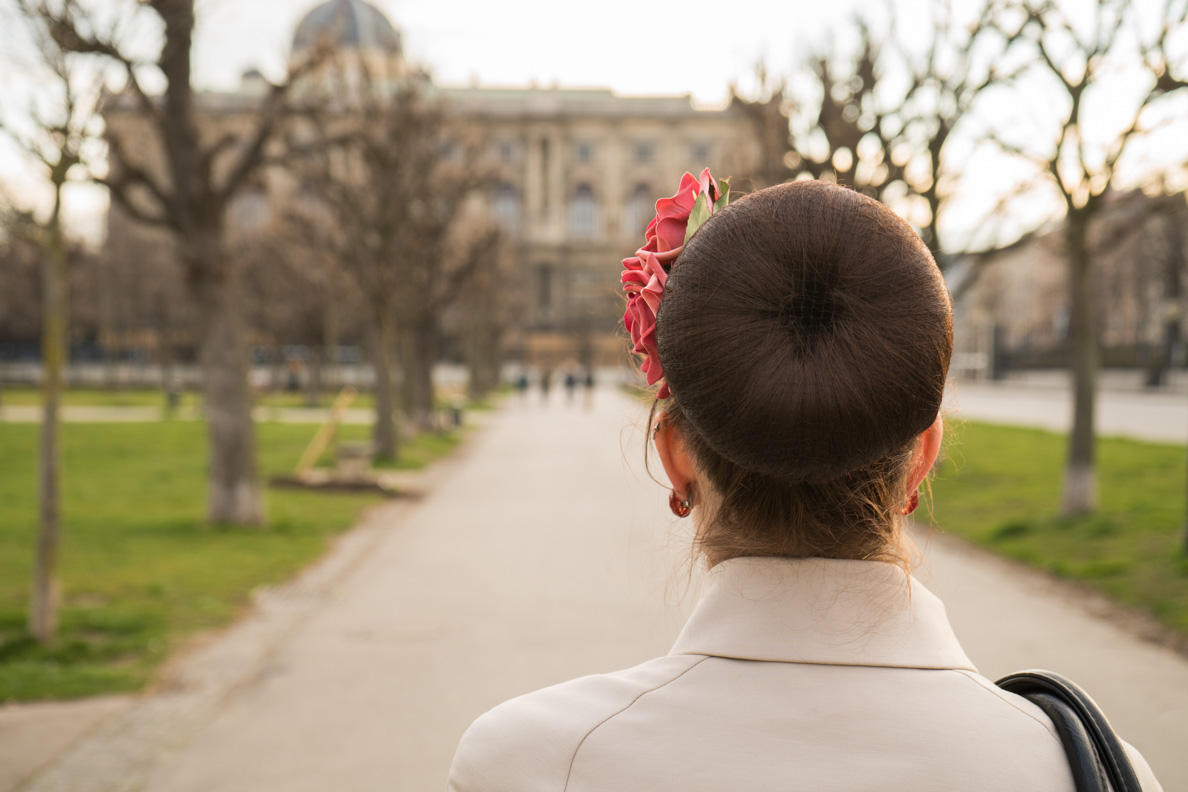 ---
More blogpost about Vienna: