Mary's Coffee Club in Munich
A café that looks like it was made for Instagram! You will find three branches of Mary's Coffee Club in Munich. One at the department store Konen (Sendlinger Straße 3), in Maxvorstadt (Türkenstraße 86A, Amalienpassage) and Mary's Garden Club in Nymphenburg/Neuhausen (Nymphenburgerstr. 168). All cafés have lovely interior and offer delicious breakfast all day long. I visited the café at the department store Konen – the perfect place to have a break after a shopping trip.
Breakfast all Day long at Mary's Coffee Club in Munich
Breakfast is said to be the most important meal of the day. Unfortunately, it often only is served in the morning – not so good for late sleepers like me. But at Mary's Coffee Club, you can have delicious and healthy breakfast even in late afternoon. Beside overnight oats, breakfast burgers and yummy bowls there are also not so healthy but delicious things like croissants and cheesecake available. And of course coffee!
You can also have a glass of wine or homemade lemonade, while looking out of the windows and watching the hustling outside.
---
Lovely Interior
The interior of Mary's Coffee Club really is amazing. You sit on green velvet chairs, there are pink tables and huge windows. You can choose if you want to sit at the bar, on a small table or in a niche for bigger groups. The perfect place to rest and have a chat with your best friends.
---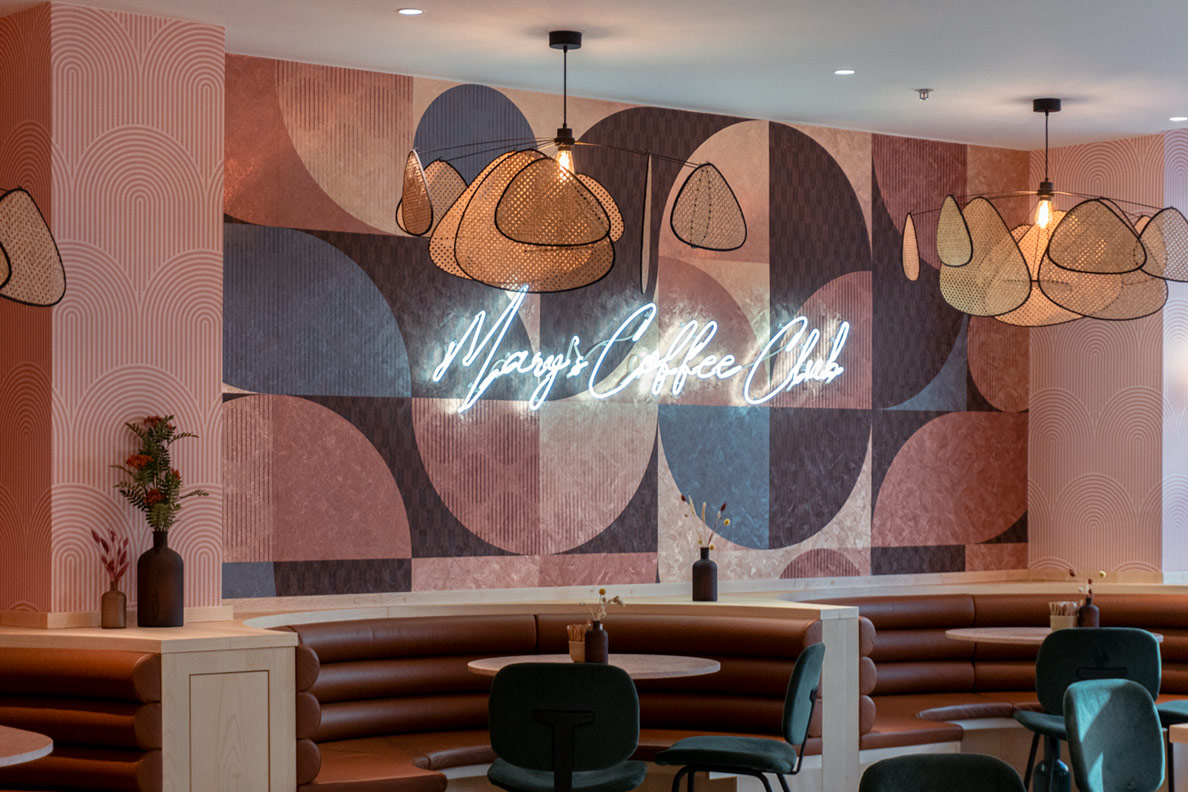 Mary's Coffe Club
Kaufhaus Konen, 1 OG
Sendlinger Straße 3
80331 Munich
Open from Monday to Saturday from 10 am to 8 pm, closed on Sundays
On my blog, I introduce many more lovely cafés in Munich to you.