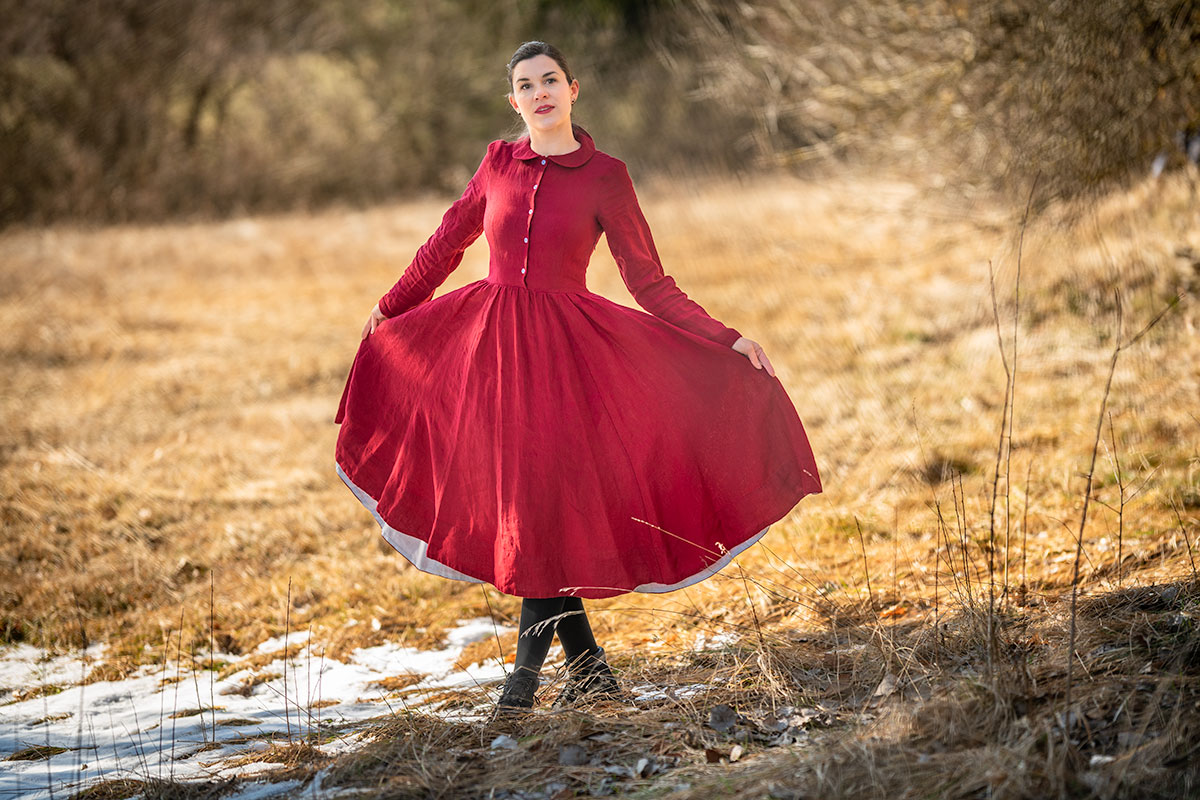 This blog contains affiliate links (marked with *). If you shop products via those links, I may get a small provision which helps me to maintain my blog. Of course the price doesn't change. Items marked with c/o were given to me as free test samples.
A red linen dress by Son de Flor
In the Alpine foothills, in the very south of Germany, winters last a bit longer. But even there, snow slowly but surely is melting and disappearing into the numerous streams and lakes by now. The sun is shining a little longer every day and spring fever somehow got me. But before the first flowers start to bloom in the countryside, I enjoy my long sleeved dresses, warm tights, boots and the amazing contrast that snow and my red linen dress by Son de Flor* create.
A red Linen Dress by Son de Flor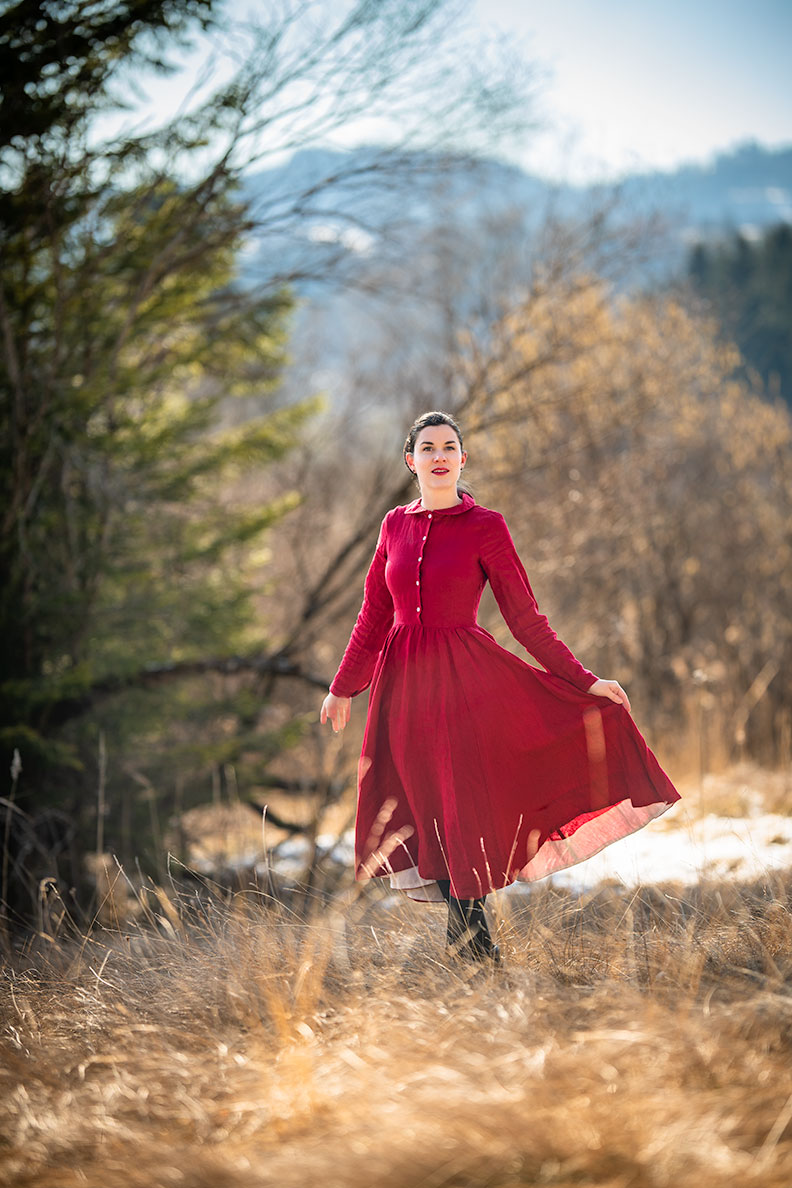 Son de Flor is popular for its lovely, long-lasting linen garments and assures fair production. They are also using no plastic wrapping for their garments, which I really like.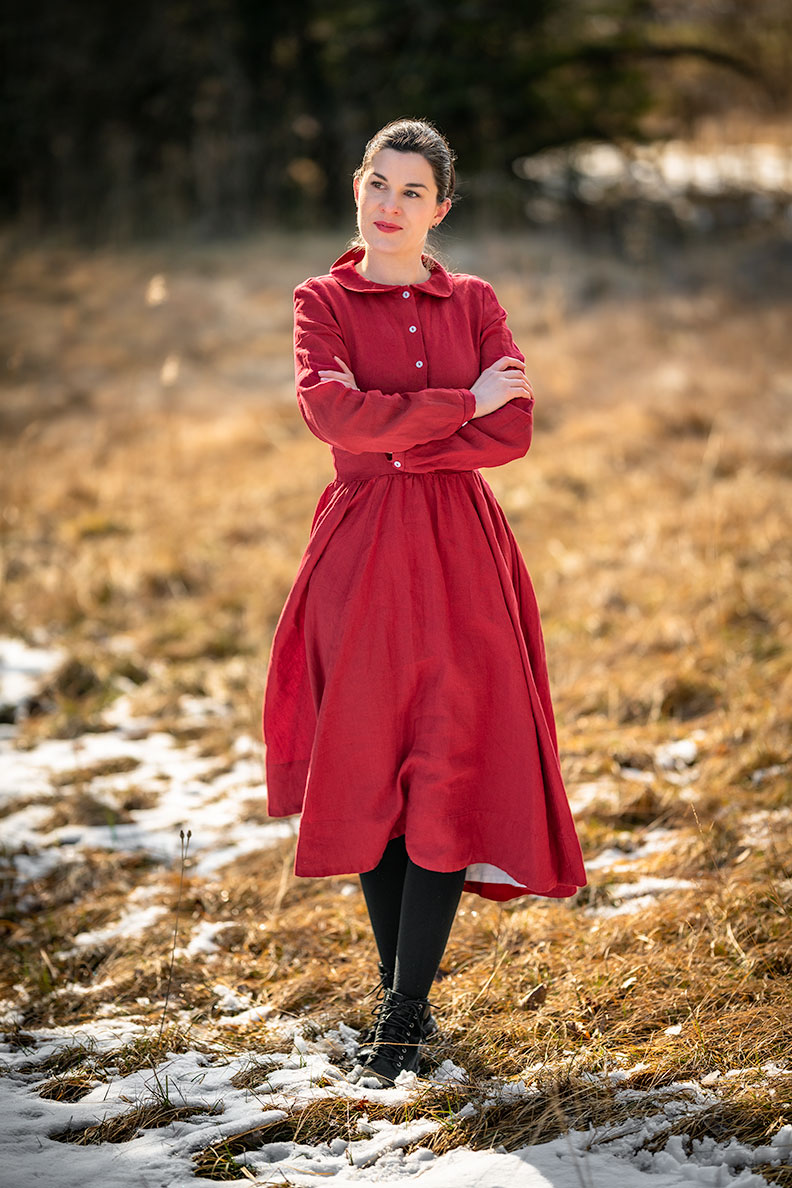 But let's come back to the garments. I especially like linen dresses, as they feel so good and natural on my skin. I went for a long-sleeved dress with a wide skirt in one of my favourite colours: red. This dress can be worn during all the seasons. In autumn, I will wear it with tights and a scarf. In winter, I team the linen dress with thermal tights, boots and a warm cardigan. And now, in the time between winter and spring, I go for warm tights and solid shoes. When it will be warmer, I will wear it with bare legs and sandals. And I am sure, I can even wear it on cooler summer days.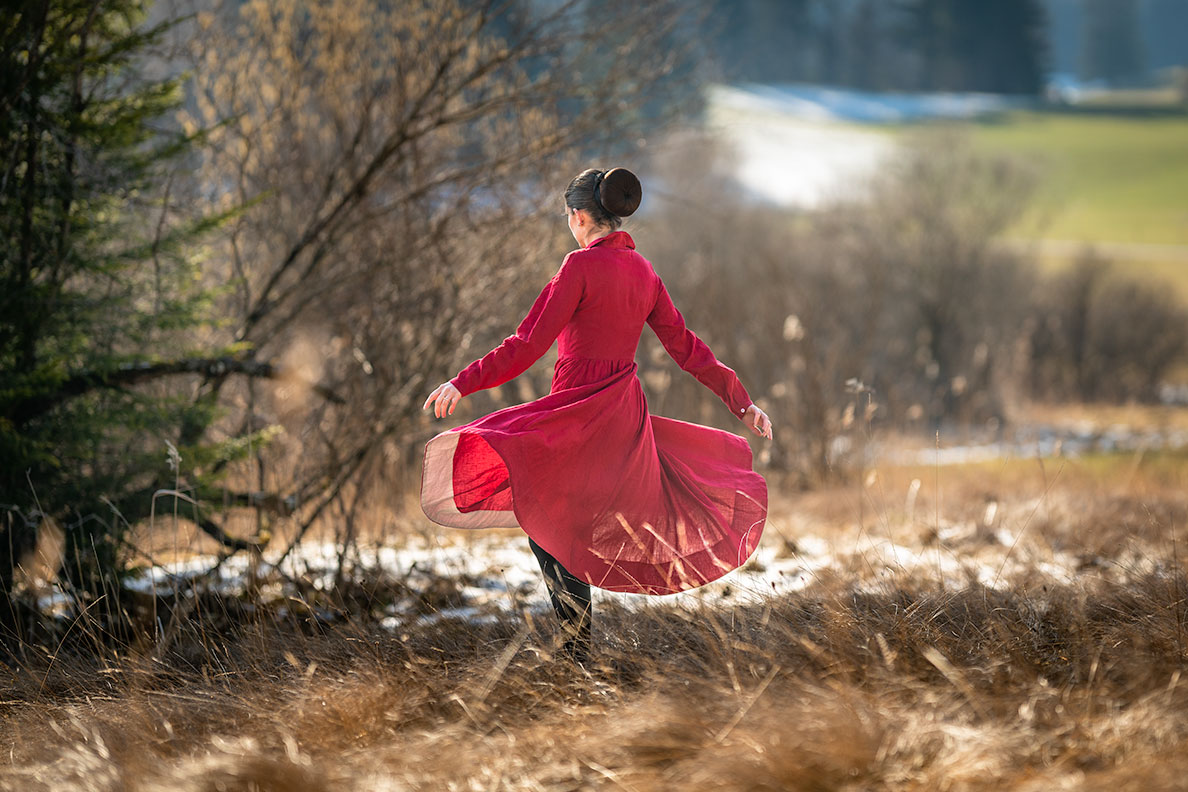 The dress looks absolutely amazing. I especially like the bright colour and the lovely collar. The dress has pockets and a wide skirt. As the cut of the linen dress is quite wide, I went for size XXS, although I usually wear size XS. Make sure to have a look at their measurement chart to find the perfect size for you.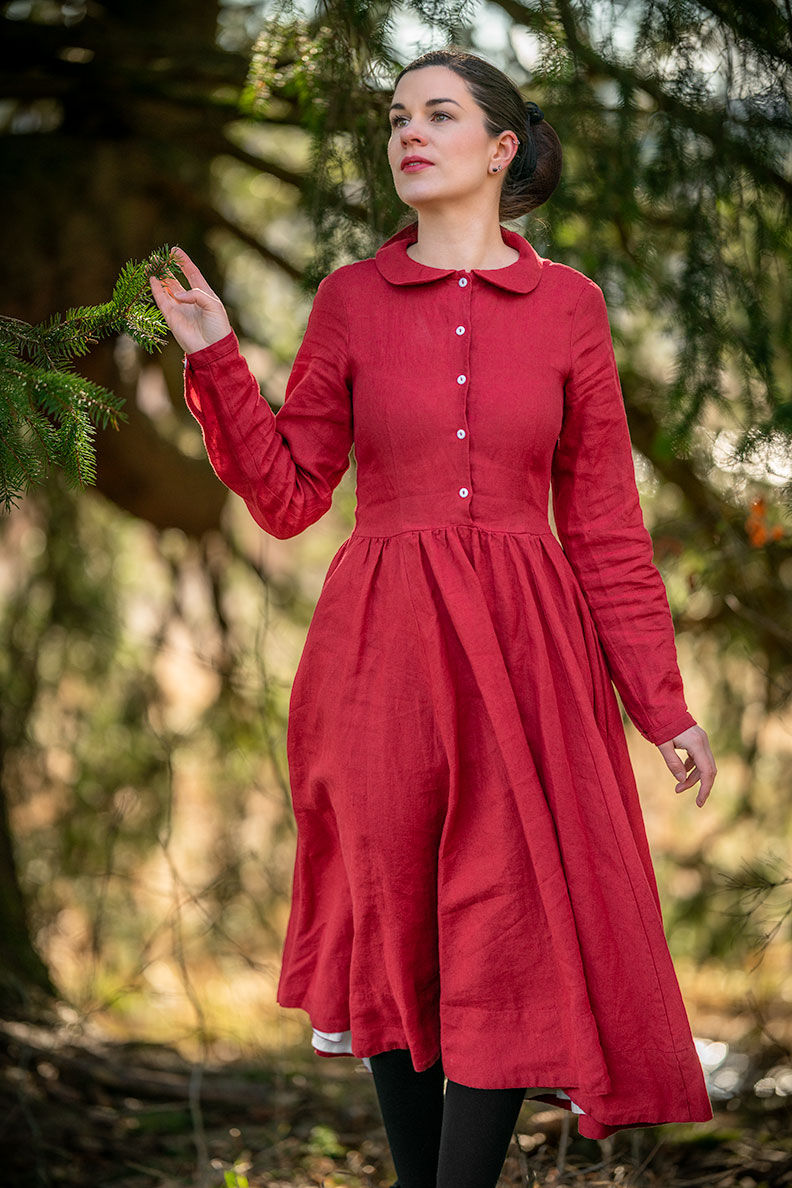 PS: Son de Flor* just released their new spring and summer collection – so make sure to have a look!
Outfit Details:
Red linen dress: c/o Son de Flor*
Tights: similar ones via TopVintage*
Shoes: Timberland*
*Affiliate links

---