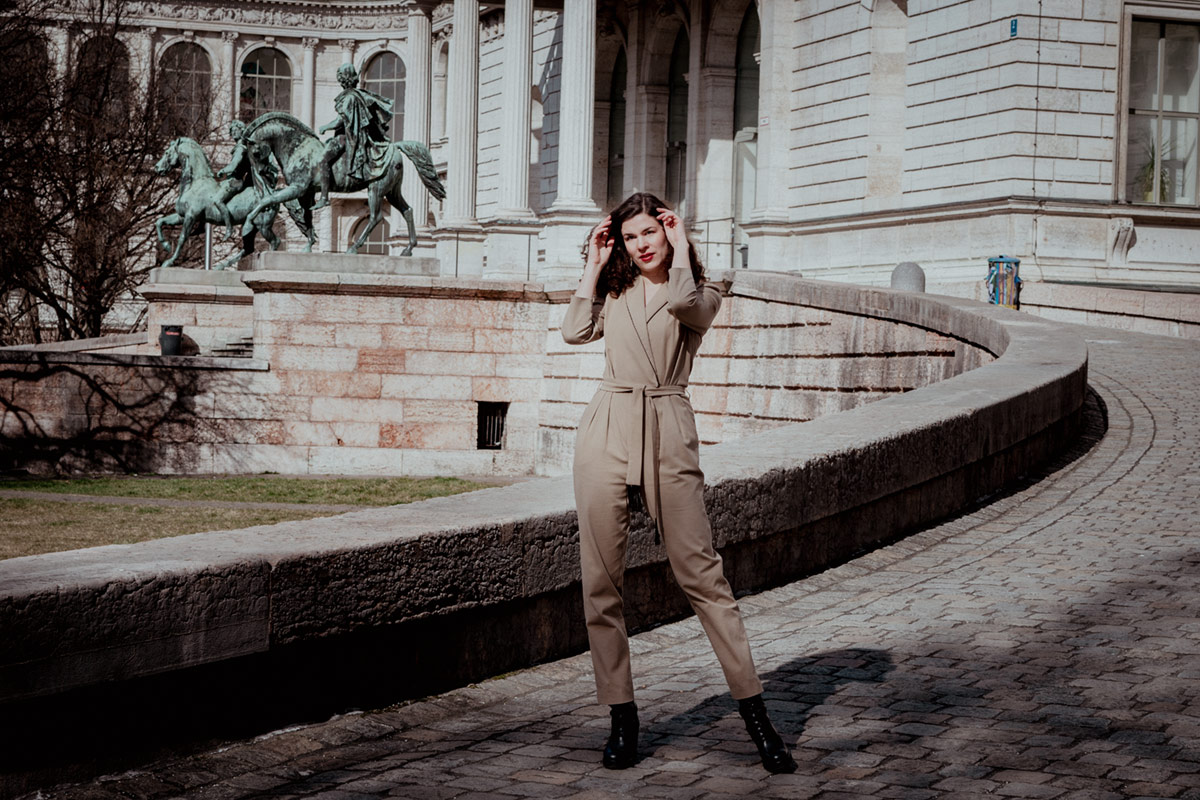 This blog contains affiliate links (marked with *). If you shop products via those links, I may get a small provision which helps me to maintain my blog. Of course the price doesn't change.
Cool jumpsuits for transitional season
Thick tights are too warm, delicate nylons, on the other side, too cold. We are sick of winter coats, but for thin jackets, temperatures are still too low. The transitional season between winter and spring is quite a competition from a fashion kind of view. Luckily, I now found the perfect, coolest and most stylish piece for this time of the year: Jumpsuits! With these, you are dressed perfectly in no time and don't have to waste your time finding out which pair of tights to wear with your outfit. I definitely absolutely adore my beige Jumpsuit by Ginger Jackie, although my very charming boyfriend thinks I look like I am part of the Ghostbusters when wearing it. 😉 In the following, I am going to show you where to find stylish (and ghostbusters-suitable) jumpsuits for early spring.
Outfit Details:
Jumpsuit: Ginger Jackie, similar via myTheresa*
Shoes: Tamaris*
Earrings: Vintage, similar via TopVintage*
*Affiliate links

---
Cool Jumpsuits for transitional Season
As long as it is still quite chilly outside, I recommend jumpsuits with long sleeves. A cool alternative are dungarees underneath which you can wear different kind of tops – depending on the weather. And for the evening, there are super elegant ones available.
Especially practical is that I don't have to worry about the wind, as it won't blow my dress/skirt up. 😉 It only get's a bit tricky when you want to visit the restroom…
At TopVintage*, for example, you will find some very lovely retro jumpsuits. And I also found some wonderful other ones:
*Affiliate links

---
How to style Jumpsuits
This kind of garment actually is very easy to style. I like to wear jumpsuits with high heels to make my legs look longer. Then you only need a chic handbag, some jewellery and you are ready to go to the city – or catch some ghosts. 😉
*Affiliate links

---