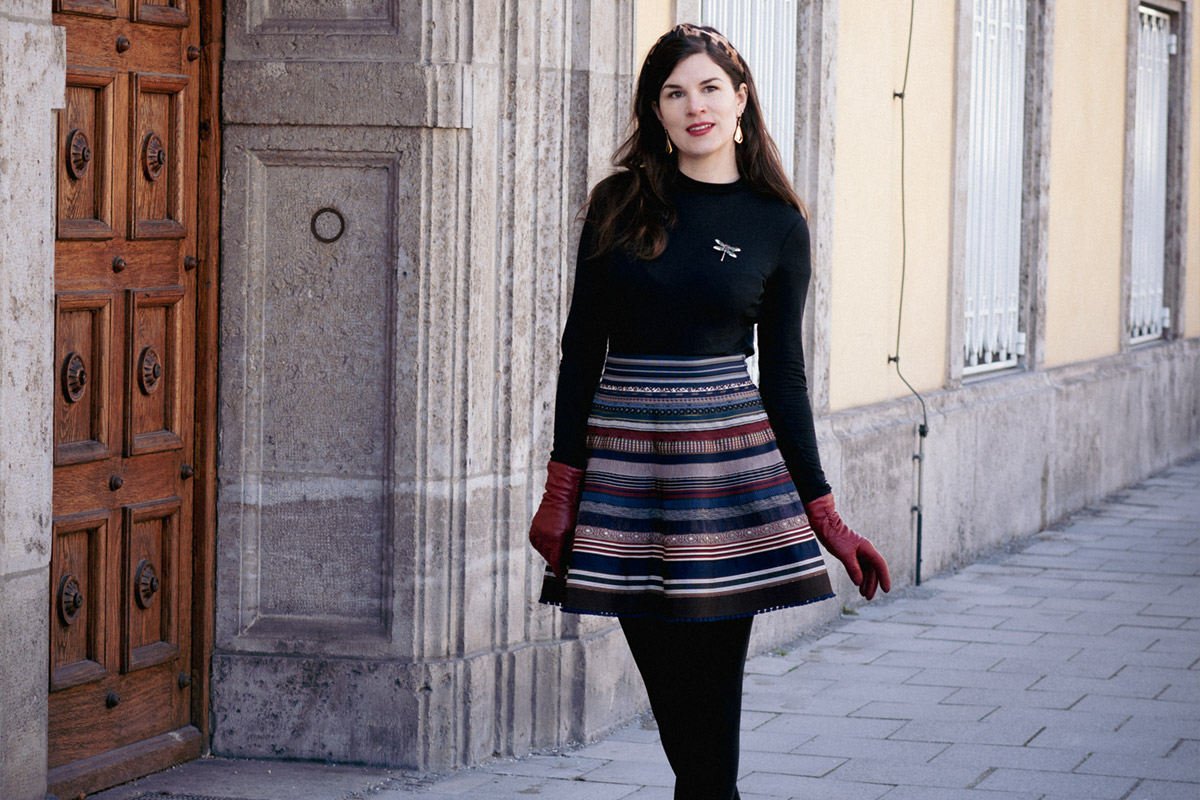 This blog contains affiliate links (marked with *). If you shop products via those links, I may get a small provision which helps me to maintain my blog. Of course the price doesn't change.
Practical, stylish and pretty: The ribbon skirt by Lena Hoschek
Whenever I am spending quite a lot of money on one single clothing item, I check if it is easy to style and goes well with many other pieces I have in my closet, before I will buy it. A piece that fulfills all of this is the ribbon skirt by Lena Hoschek. If you want to buy something from this brand and are not quite sure in what you want to invest, I always would recommend one of her classy ribbon skirts. There actually isn't another piece that I have worn with so many different looks than this skirt from the Austrian brand.
Versatile and lovely: The Ribbon Skirt by Lena Hoschek
No matter if spring, summer, autumn or winter – the ribbon skirt simply always looks good! When it is very cold outside, I wear it with thermal tights and a warm sweater. On summer days, on the other side, I choose breezy blouses or summery tops. And now matter what you choose, the ribbon skirt simply always is a lovely eye-catcher. I own a short one, however, I actually believe there are only longer ones available, currently. If you want to save some money, I recommend to have a look at platforms like Vinted, Mädchenflohmarkt*, willhaben or Ebay*.
An Outfit for transitional Season:
During transitional season, I like to team the skirt with a very simple black turtle neck, opaque tights, boots and some pretty accessories – that's it. A perfect outfit for a day in the city or countryside.
Outfit Details:
Sweater: similar via TopVintage*
Ribbon skirt: Lena Hoschek (similar ones)
Tights: similar via TopVintage*
Shoes: Tamaris*
Headband: similar via TopVintage*
Gloves: Roeckl*
Earrings: Vintage, similar via TopVintage*
*Affiliate links

---
What else to wear with a Ribbon Skirt
A collection of outfits for different seasons I created with the ribbon skirt by Lena Hoschek.
*Affiliate links

---