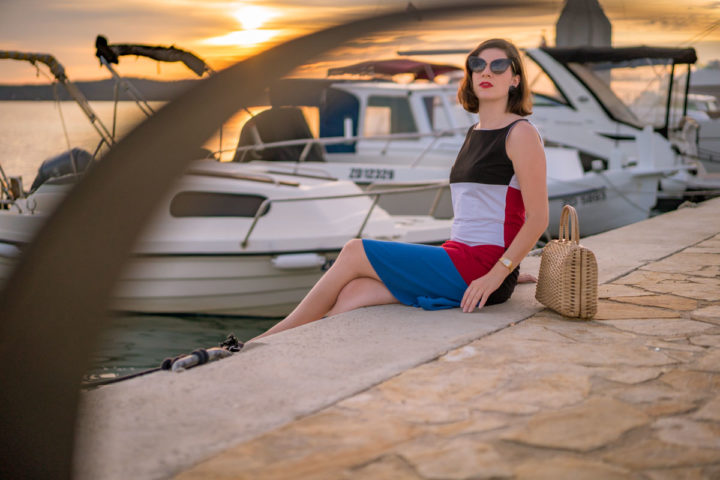 I really love autumn, but what I miss during the golden season are those warm and long summer nights. Being outside until midnight, wearing light summer dresses, drinking wine, and talking to friends – is there something more beautiful? I don't think so. So what I do at the moment is enjoying those last summer days here in Croatia;, in and around Zadar to be precise. I told you more about this wonderful harbour city in this blog post, but now, I want to show you my outfits of the days five and six. On both days, I wore wonderful summer dresses by Grünten Mode. 😉
Day 5: An Evening in Zadar with the Palm Dress by Grünten Mode
The Palm Dress by Grünten Mode almost screams summer, sun, sea, and palms. So it's the perfect companion for an evening in beautiful Zadar. I teamed the summer dress with comfy wedges by Miss L-Fire, summery earrings by Glitter Paradise, a true vintage handbag, and sunglasses by Miu Miu.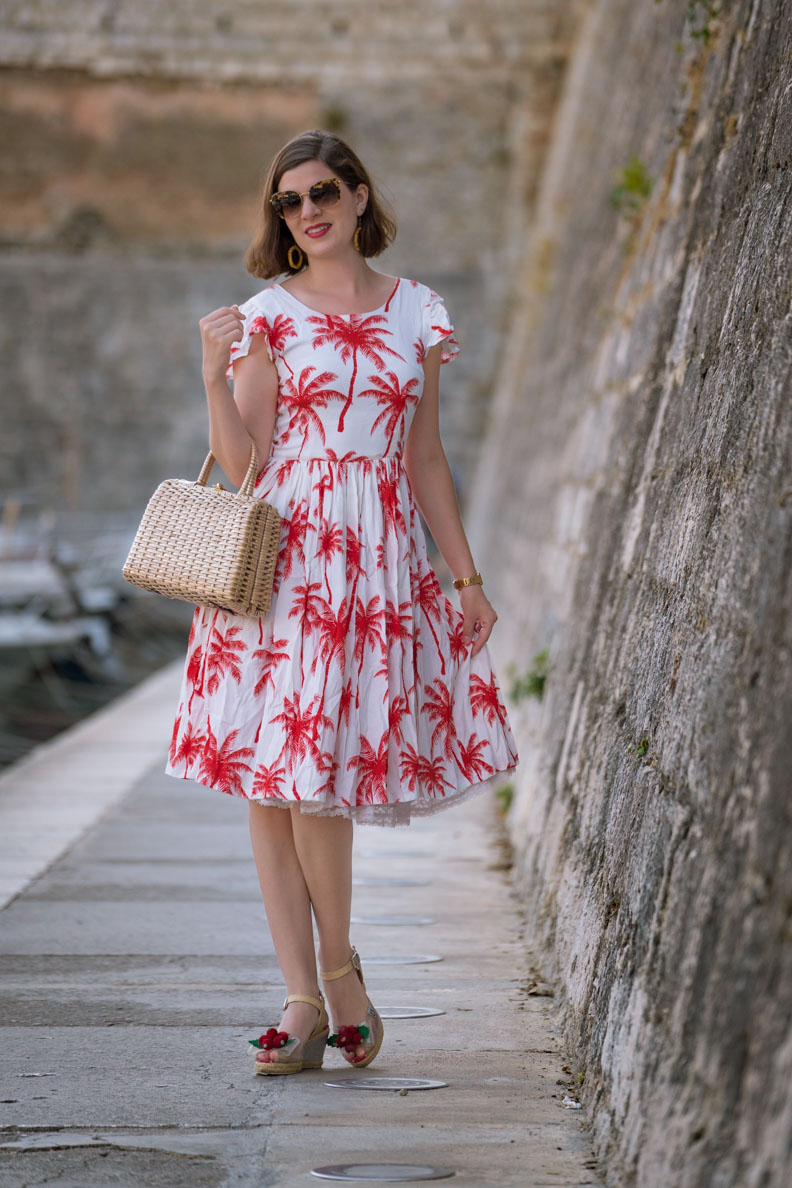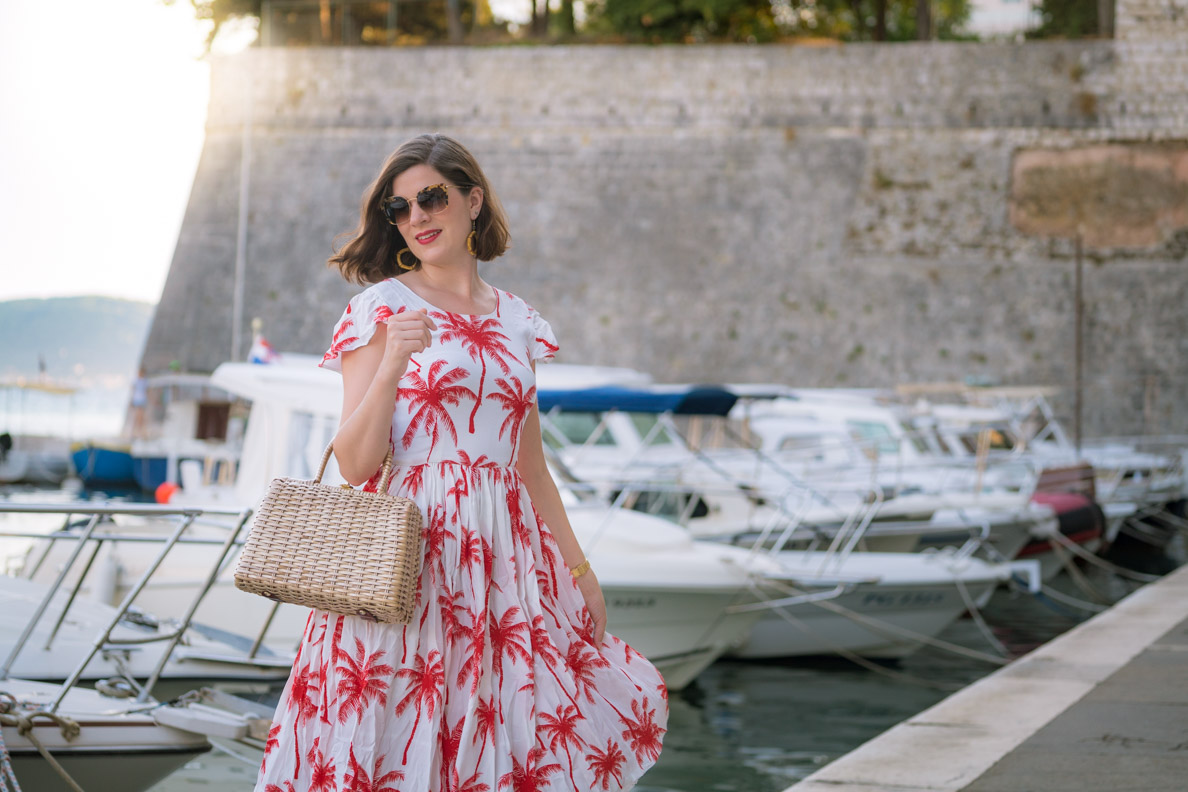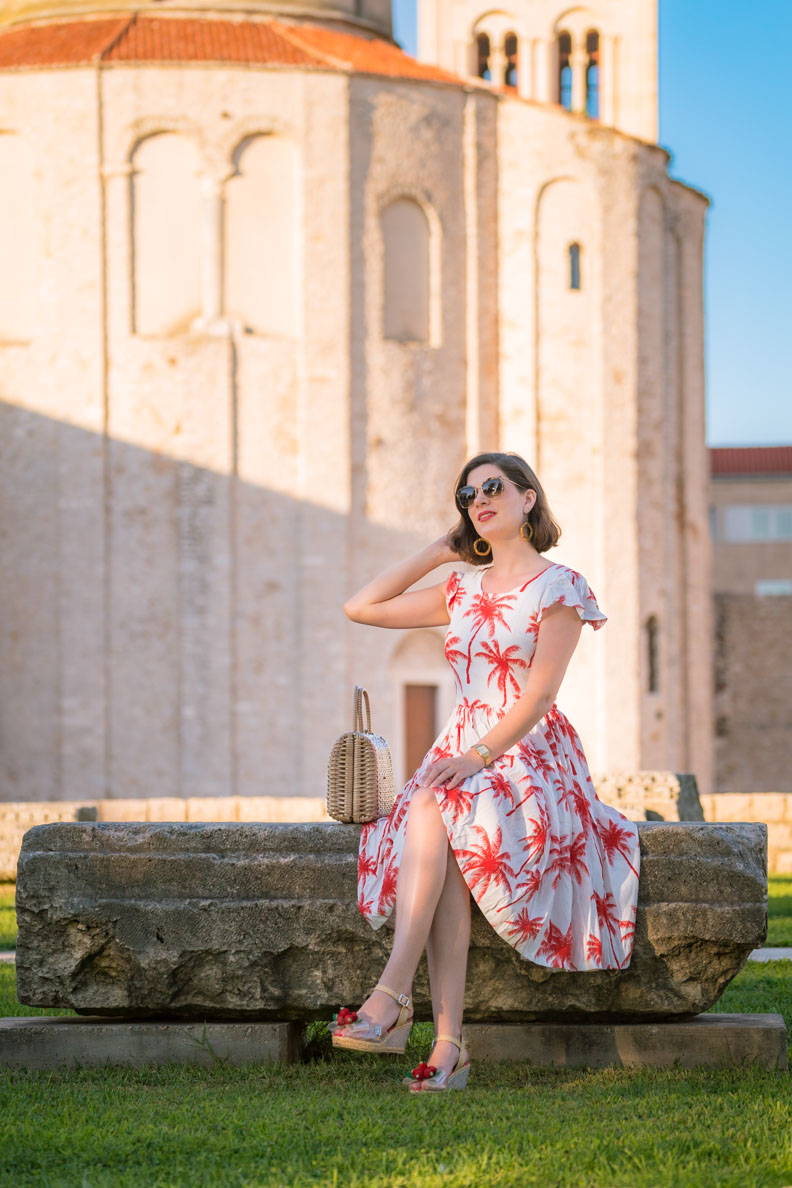 Outfit Details:
Palm Dress: Grünten Mode
Earrings: Glitter Paradise
Sunglasses: Miu Miu
Shoes: Miss L-Fire
Handbag: Vintage
---
Day 6: A Walk at the Harbour with the Kelly Dress by Grünten Mode
Day six of our summer vacation was super hot. After a long day at the beach we went out for a walk at the harbour. A wonderful dress for this occasion is the Kelly Dress, which you maybe already know from this and this blog post. Wedges are perfect for long walks as they look great but are still comfortable. So I teamed "Kelly" with lovely shoes by Miss L-Fire. Black rose earrings by Glitter Paradise, my beloved vintage handbag, as well as cateye sunglasses by Dolce & Gabbana finish the 60s inspired retro outfit.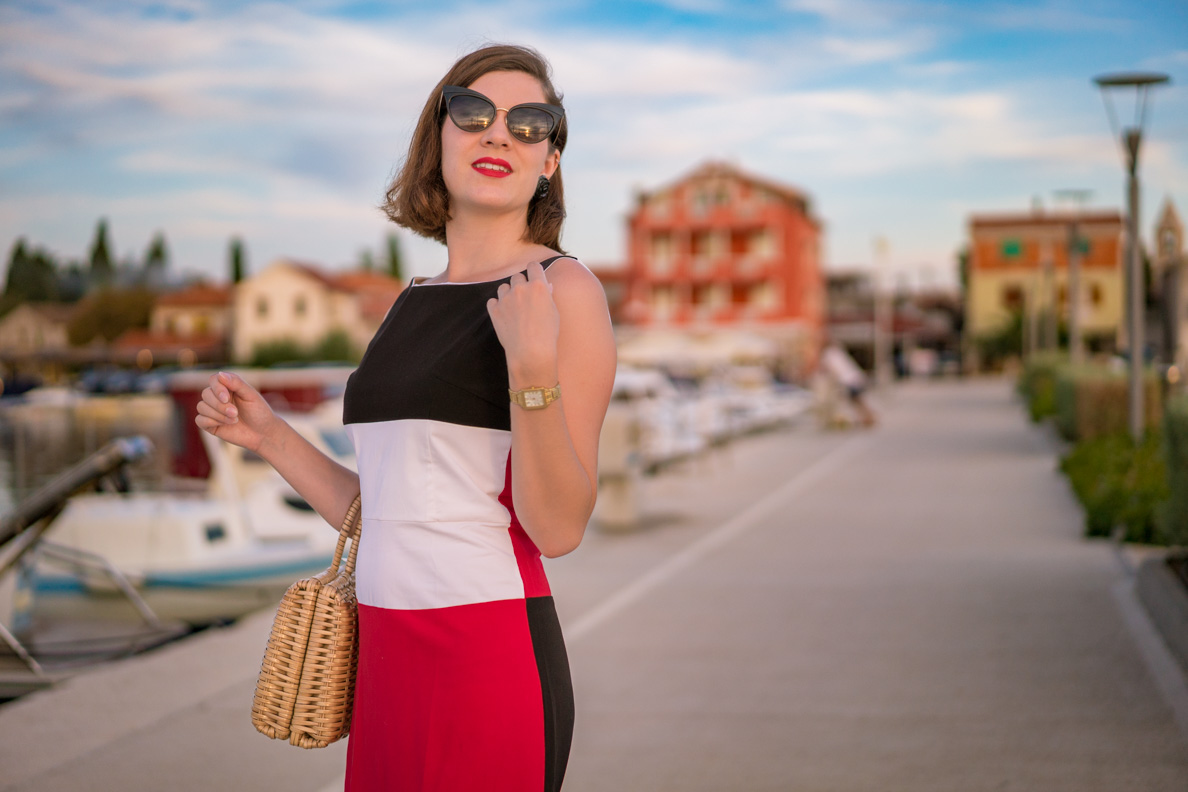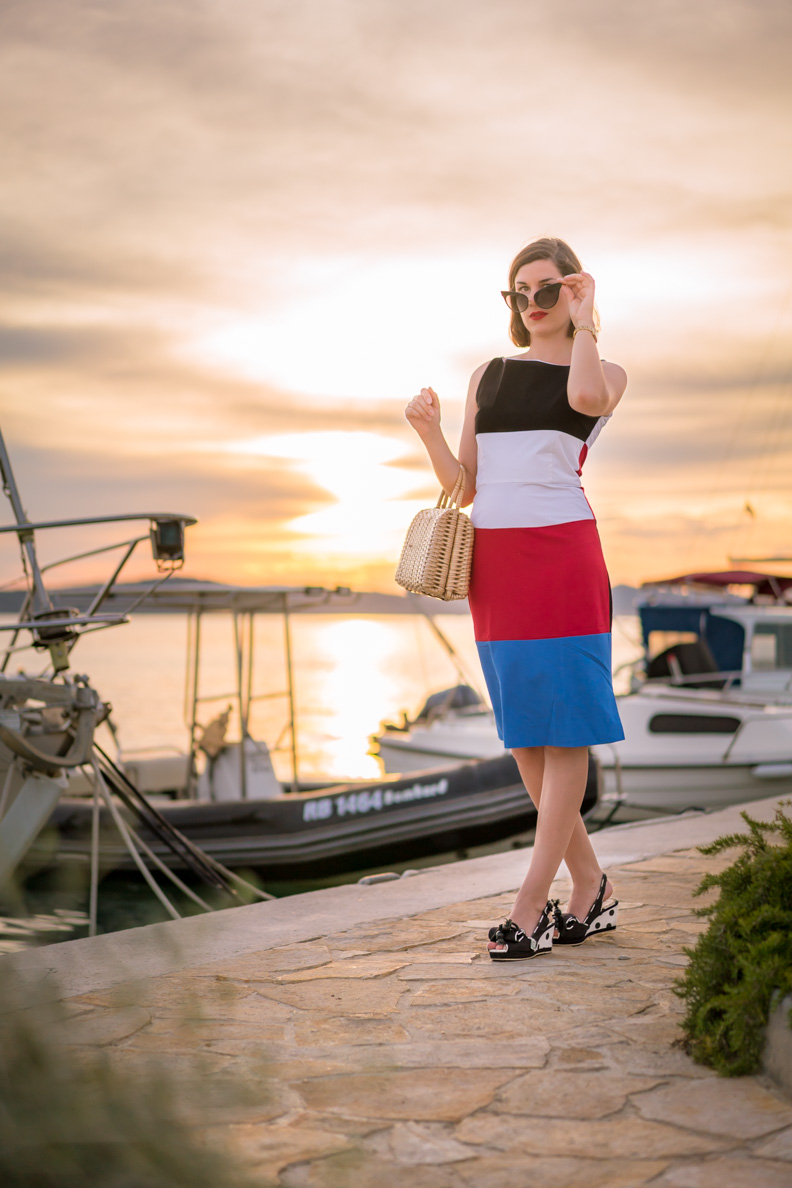 Outfit Details:
Kelly Dress: Grünten Mode
Earrings: Glitter Paradise
Sunglasses: Dolce & Gabbana
Shoes: Miss L-Fire, similar here
Handbag: Vintage