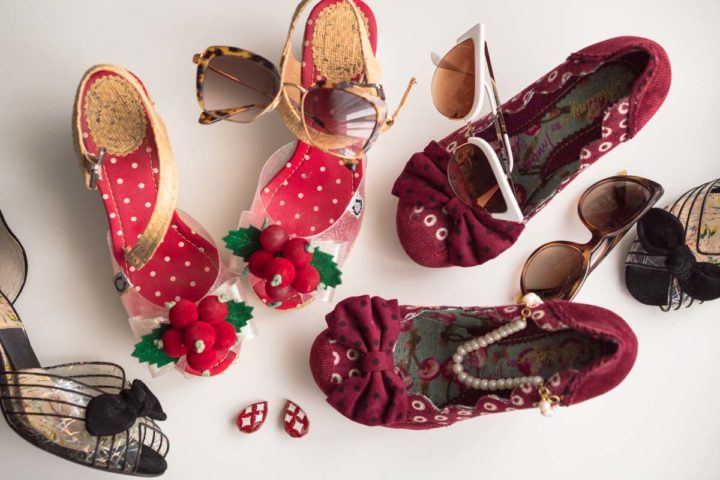 Women and shoes have a very special realationship: On the one handside we love them because shoes can add that certain something to every outfit, on the other side we hate them because they can hurt terrificly and are able to ruin us (in terms of money). Despited the fact that I own a lot of shoes, I have some favourites I wear all the time. In this blog post I show you some very beautiful models and tell you where you can buy them. I also let you know which ones are very comfy and which ones are only made to sit and not for walking. So let's start, shall we?
1. "Luella" by Miss L-Fire
These wonderful glitter peep toes are definitely some of my favourite shoes ever. Thanks to the classy black colour they go well with almost every outfit. I love to wear them on special occasions and long nights. Due to the low heel "Luella" is very comfortable so you can dance in her the whole night long. I wore those retro pumps i.a. in this and this blog post.
Unfortunately I couldn't find them online, but you can shop another very beautiful pair by Miss L-Fire here.
---
2. "Rhonda" Wedges by Miss L-Fire
I think a lot of girls dream of those shoes by Miss L-Fire called "Rhonda". Not only are they very comfy, they also look super cute due to a lot of beautiful details. In this shoes you can even dance, as proved in this blog post. Unfortunately the wedges are from spring / summer collection 2015, but you will find similar ones at TopVintage.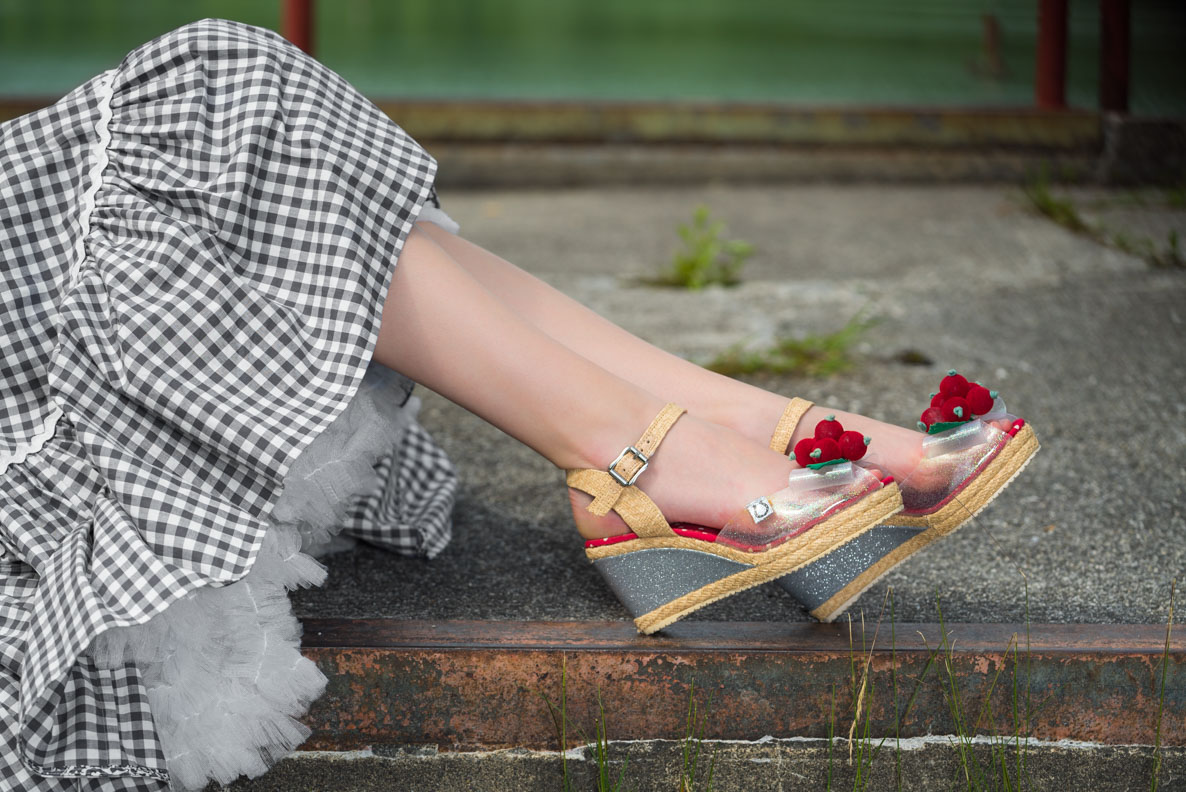 ---
3. "Lucky" by Frollein von Sofa
The name speaks for itself here: thanks to the clover leave "Lucky" is a real charm, at least in my imagination. 😉 Furthermore, I'm of the opinion that every woman needs at least one golden pair of shoes. These pumps are very comfy, and you can wear them with a lot of different outfits. I teamed the peep toes with a white pencil dress and a beautiful Asian vintage outfit for example. You can buy the pair here.
PS: I bought most of my beautiful retro shoes at Maison Chi Chi in Munich. So if you ever are in Munich, you should definitely visit this amazing vintage and retro boutique.
---
4. Red Pumps by Irregular Choice
Shoes in the colour of love make women hearts beat faster. I wore the red pumps with a cute bow by Irregular Choice very often, as you can see here or here. They go very well with colourful retro outfits and are a real head-turner. Unhappily this pairs seem to be no longer available, but a very similar model is still in stock (here)
.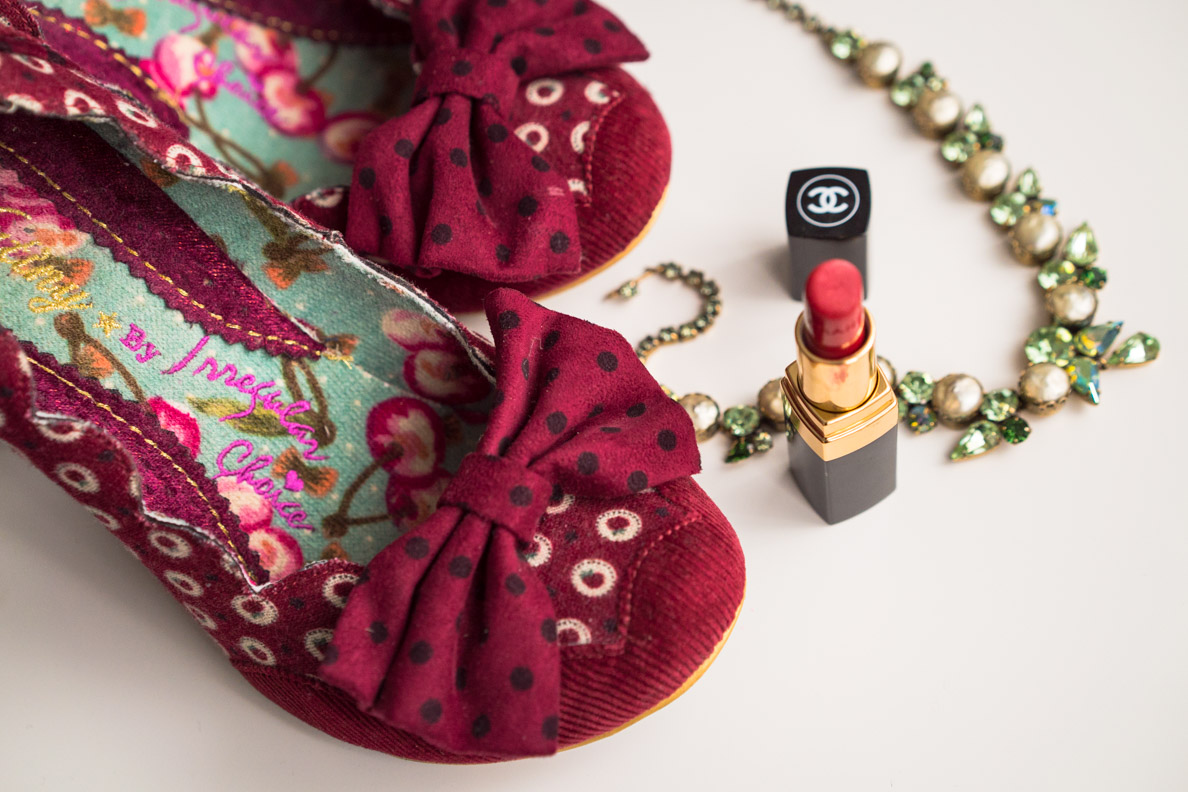 ---
5. Retro Pumps by Lena Hoschek
The pointed gingham shoes by Lena Hoschek are my most expensive pair. Despite the very high heel I love to wear them, as you can see in this and this blog post, but I think those shoes weren't made for long walks. Because of the delicate fabric, I avoid cobbled streets and puddles. This pair of shoes is no longer available, but you will find similar ones here.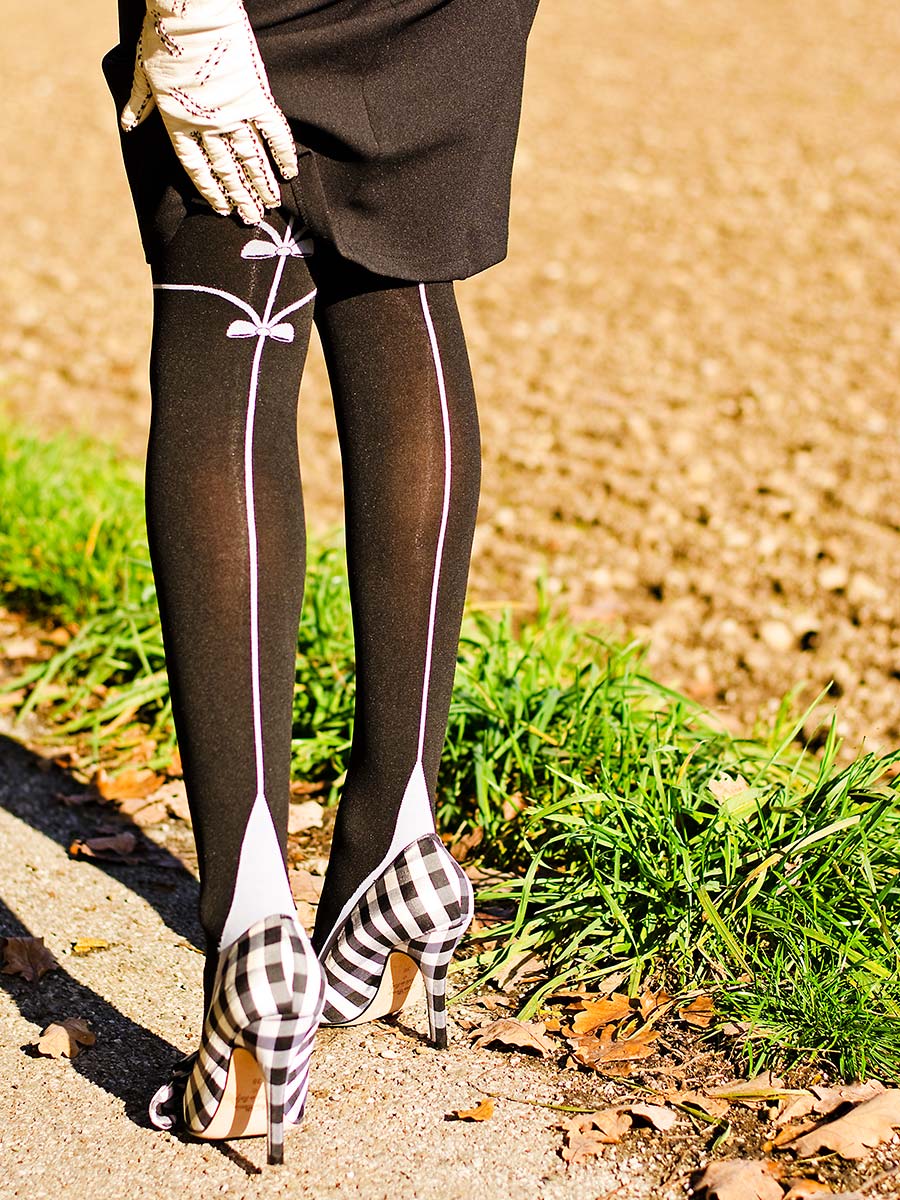 ---
6. "Cutiepie" Mary Janes by Pinup Couture
The white mary janes by Pinup Couture go well with many retro looks. Thank to the platforms the mary janes are more comfy than they look. I mainly wear them with summer outfits and light dresses. You can buy the retro shoes at TopVintage for example.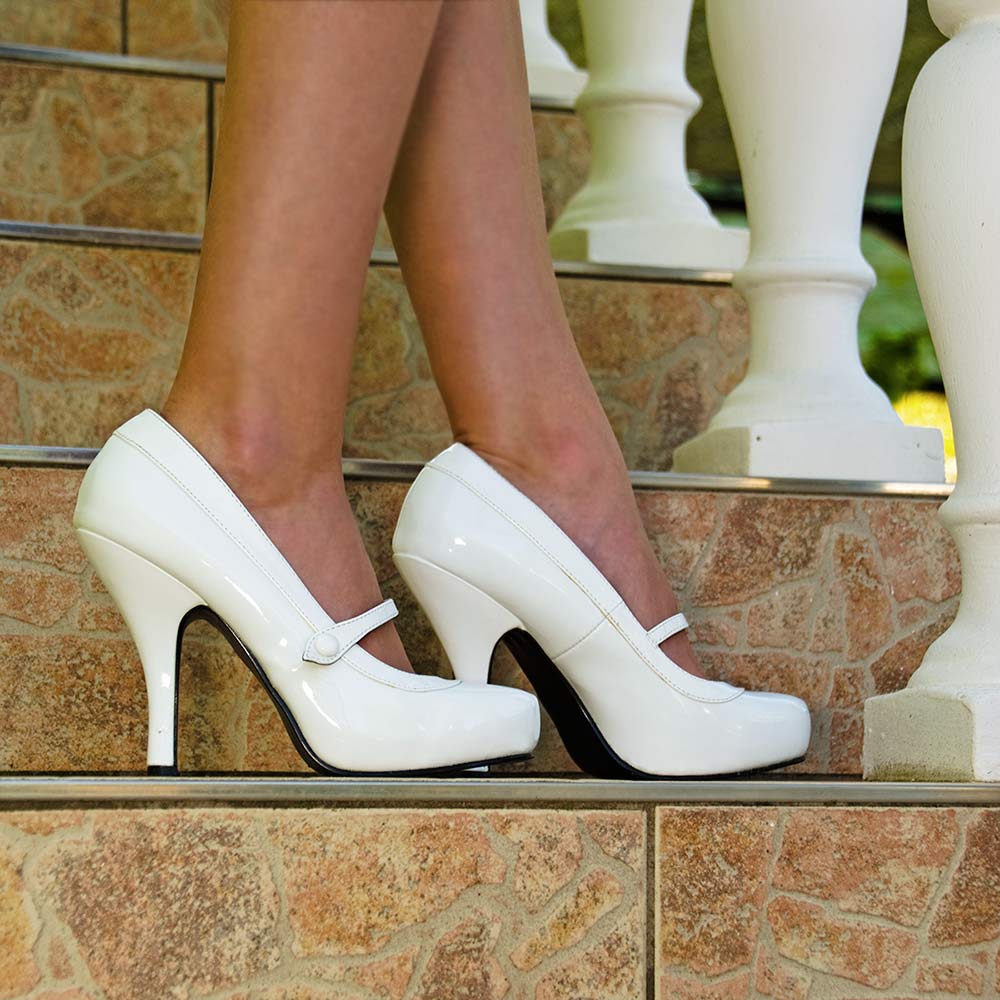 ---
7. Pink Flats by Petite Jolie
Of course I also own flats like those pink 60s ankle-strap sandals by Petite Jolie. They add some colourful accents to summer outfits and are super comfortable. See how you can wear the shoes here as well as here. Shop a very similar pair here.
---
8. Classy black Patent Leather Pumps by Buffalo Girl
The black pumps by Buffalo Girls are real allrounders. As you maybe already know from this blog post, I love patent leather shoes anyway since you can clean them so easily. You can buy the shoes here
. PS: I also own the same pair in red, which goes perfectly with maritime outfits.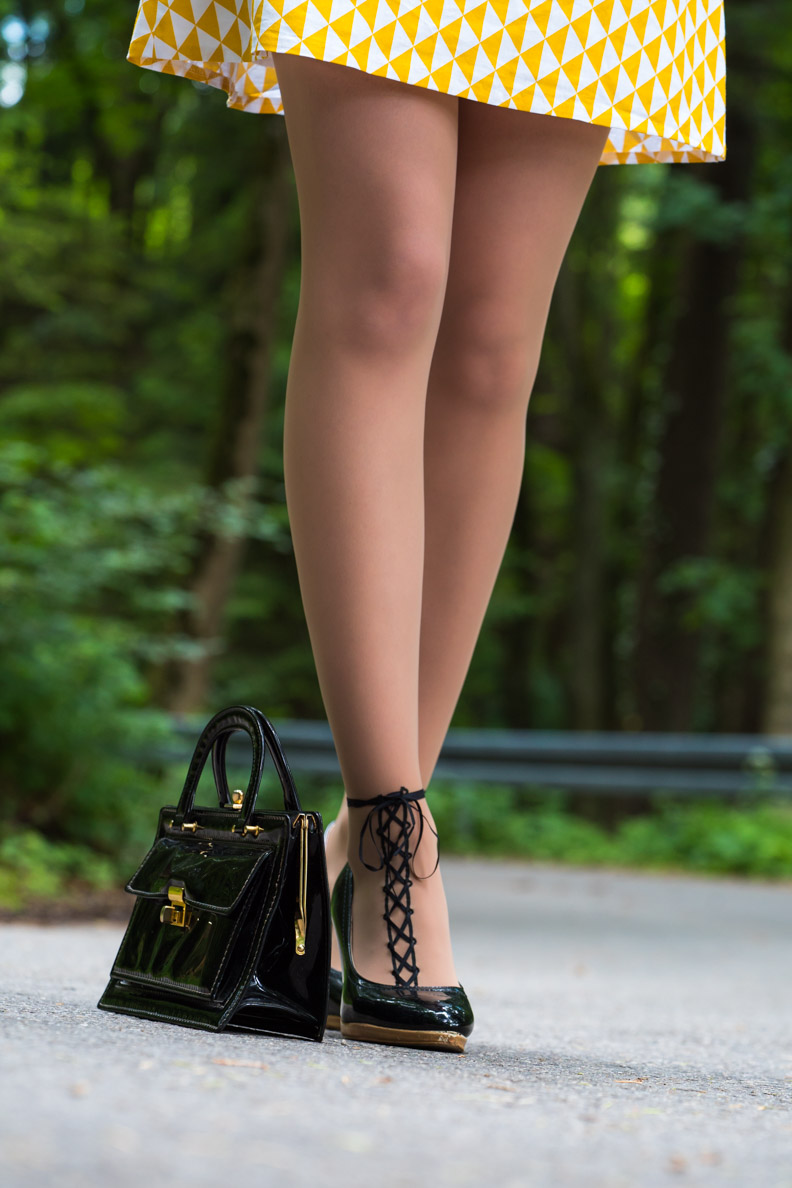 ---
9. Black 40s Pumps by Dolce by Mojo Moxy
I think those classy 40s pumps are my most worn shoes ever, as you can see, here, here, and here. They add that certain something to every vintage outfit and are very comfy. You can shop very similar shoes here.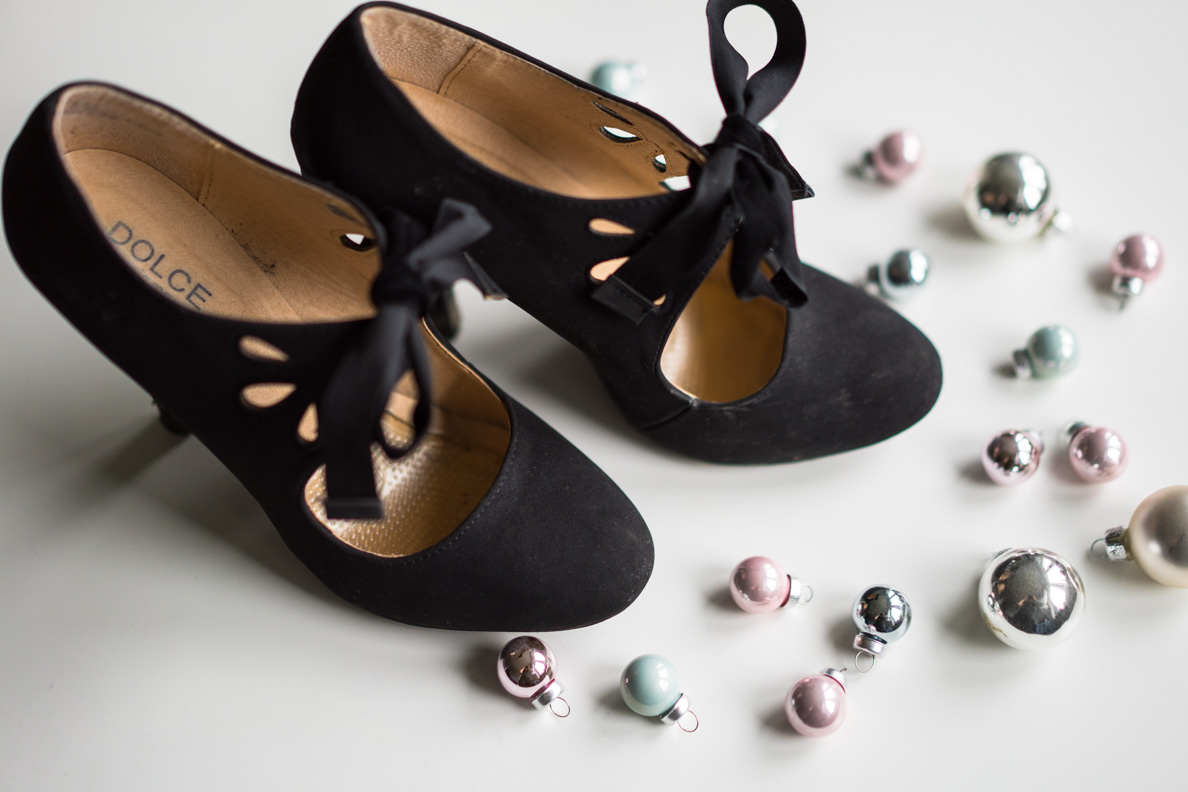 ---
10. Stylish Rubber boots
In Germany, it rains a lot, even in summer. Of course retro girls need appropriate shoes for every weather. Those cute rubber boots look stylish and you can walk outside on rainy days in them. In this blog post I teamed the shoes with a beautiful trench coat. Unfortunately they are out of stock, but you will find a similar pair of boots here. If you don't like rain at all, read my 10 tips on how to stay happy on rainy days.
---
PS: Find more shoe inspiration on my Pinterest board "Shoe Addict".