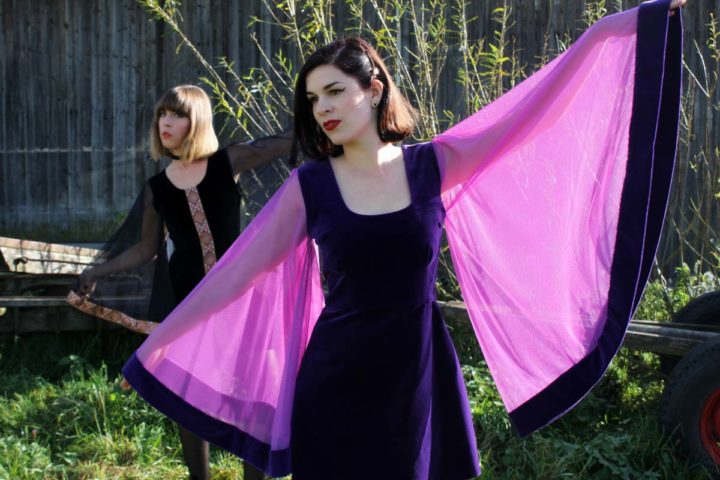 Is there something more beautiful than spending the afternoon with a good friend, having coffee and sweets while looking at the latest Grünte Mode collection? I don't think so. 😉 This is why I visited the charming and inspiring designer of Grünten Mode, Sara, in her atelier a few days ago. I had the opportunity to slip into the latest designs and of course I want to show some photos of this super fun afternoon.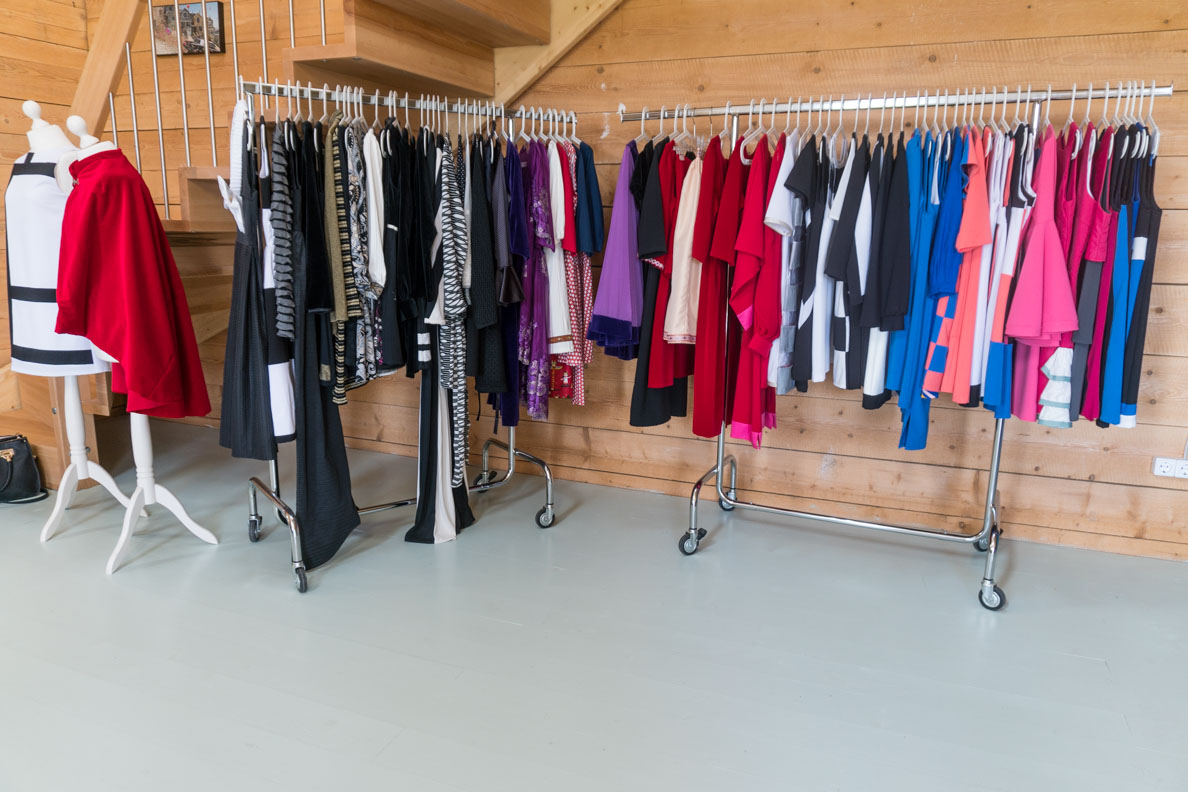 Grünten Mode: Fair fashion inspired by the 1960s
Grünten Mode is named after a mountain, the Grünten, near to the atelier in the Allgäu Alps. As I already mentioned in previous outfitposts, Sara designs and creates all the clothes by herself. A great statement in times of fast fahion and mass production.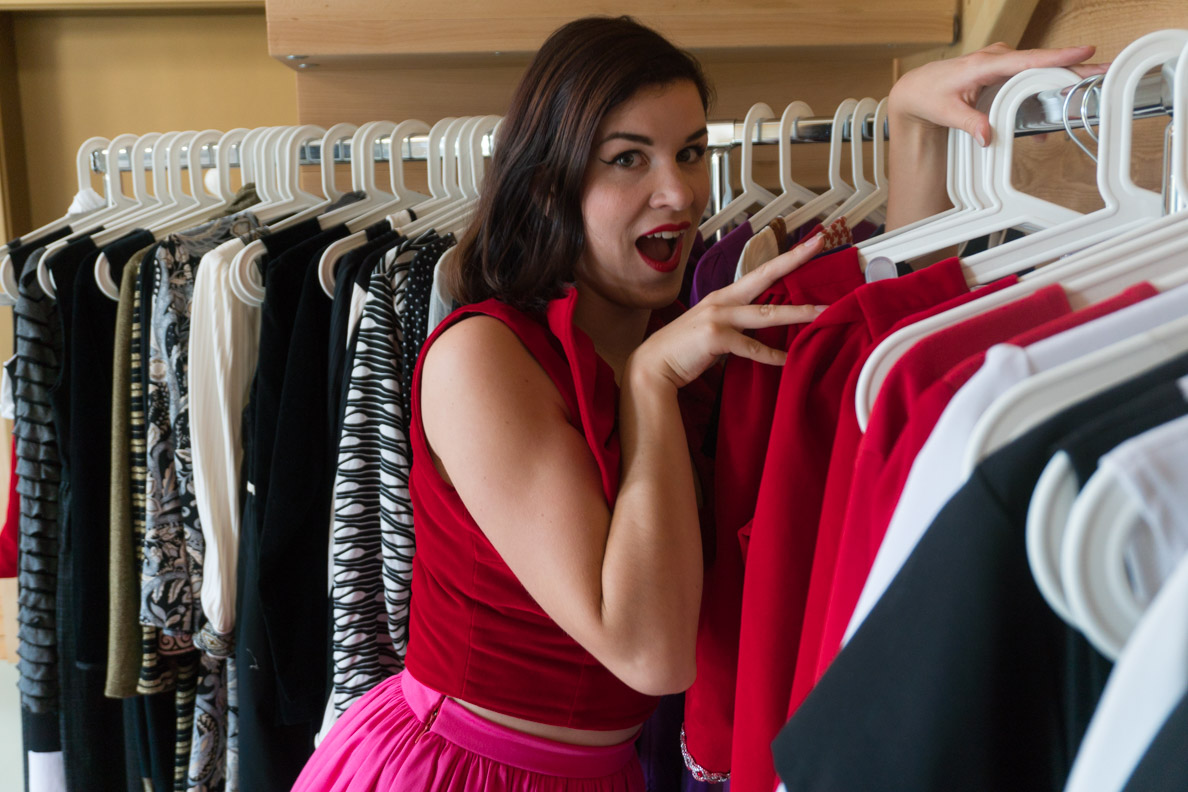 The designs are inspired by the 1960s as well as modern art, which is no wonder as Sara is not only a lover of the Swinging Sixties, but also an art historian.
We took the opportunity to take some photos while listening to good music and drinking rose lemonade.
Velvety beautiful: The Autumn collection 2017 by Grünten Mode
As last year, colourful velvet fabrics are the heart of the autumn collection 2017. I especially love the combination of red and pink, by the way.
Another highlight of the collection are the butterfly dresses with amazing sleeves. Wearing one of those dresses, you are the star of every party, that's for sure. I'm wearing the Margo Dress, Sara the Gayle Dress. And even the cows liked the gorgeous dresses, as you can see. 😉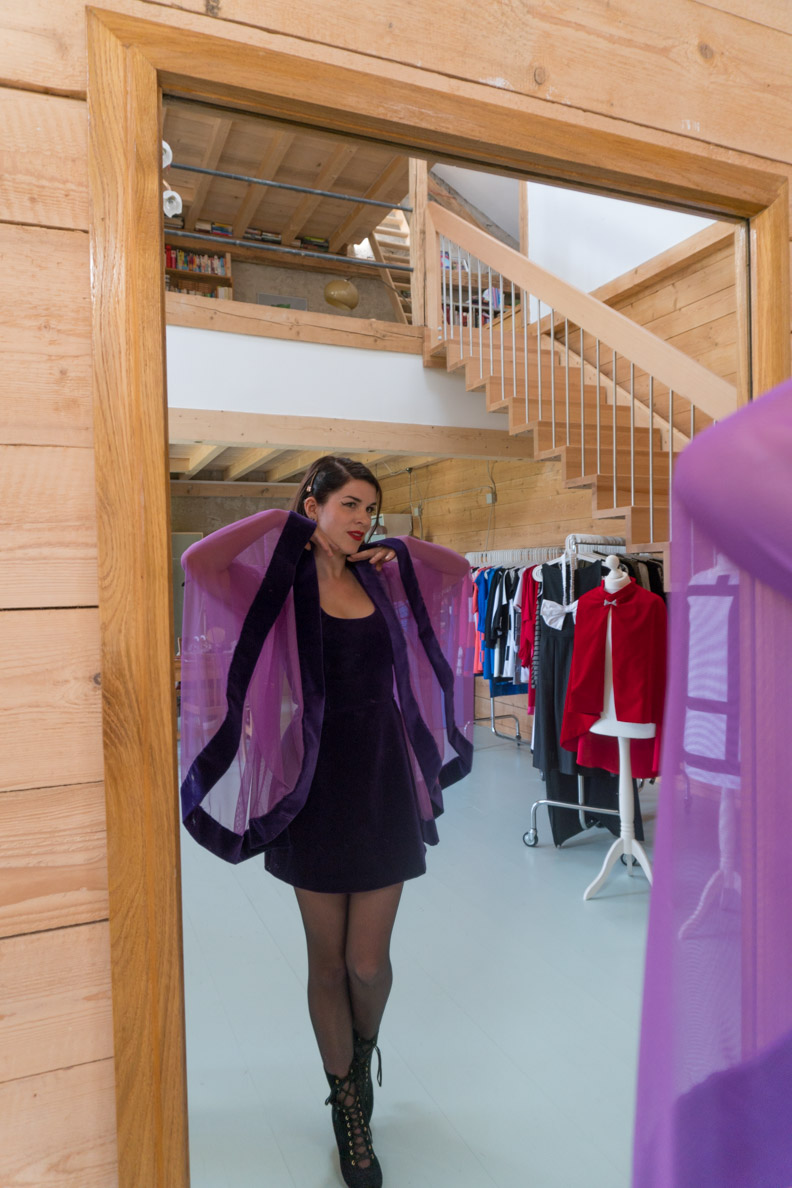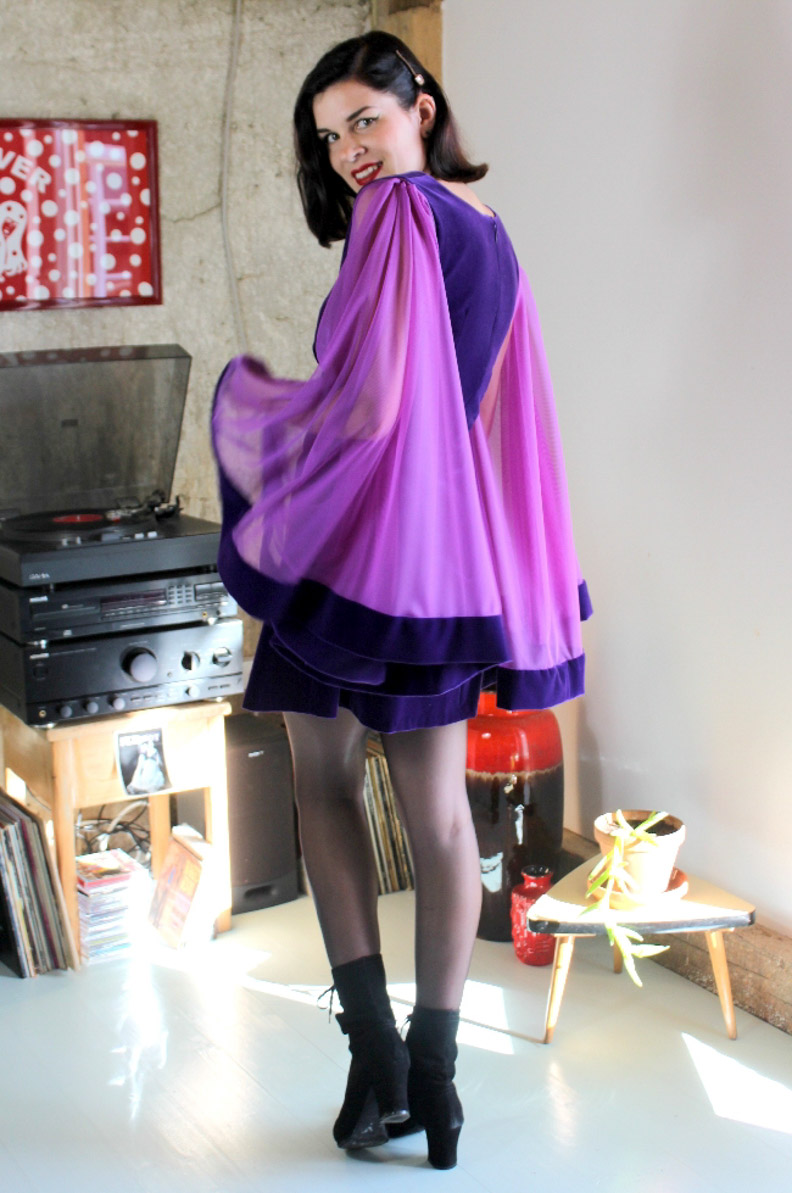 In the end, I took the Drama Cape as well as the Love Shirt home. Of course, I'm going to show you those pieces in an outfitpost very soon.
How to find Grünten Mode
You are able to purchase the designs of Grünten Mode at the website of the label. If you prefer to try on something before buying it, you will also find some pieces at my favourite Boutique Maison Chi Chi in Munich.
By the way: with the code "BBE12" you will get 50 € off almost everything at the online shop! Valid until 31 October 2018.