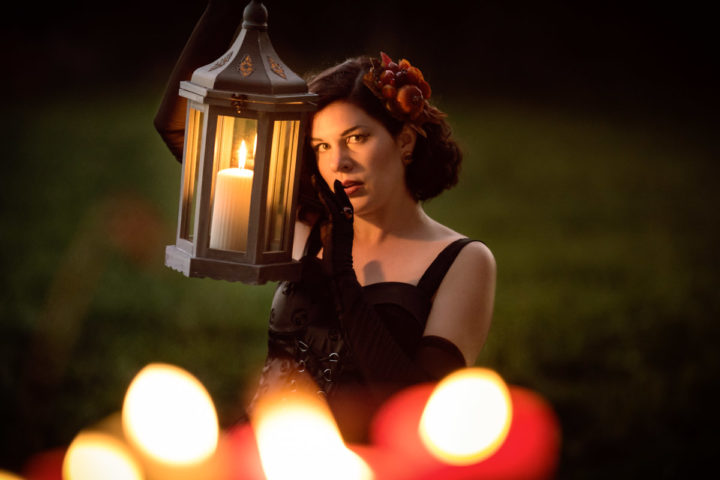 Flickering candles, creaking wood, and dark, warm outfits – who claims Halloween couldn't be cosy? Just like last year, I'm going to spend the 31st October at home watching "Nightmare Before Christmas". My dress in this blogpost is inspired by exactly this movie, and even better, the Gothic Velvet Dress from Nastrovje Potsdam (NAPO Shop) is perfect for Halloween.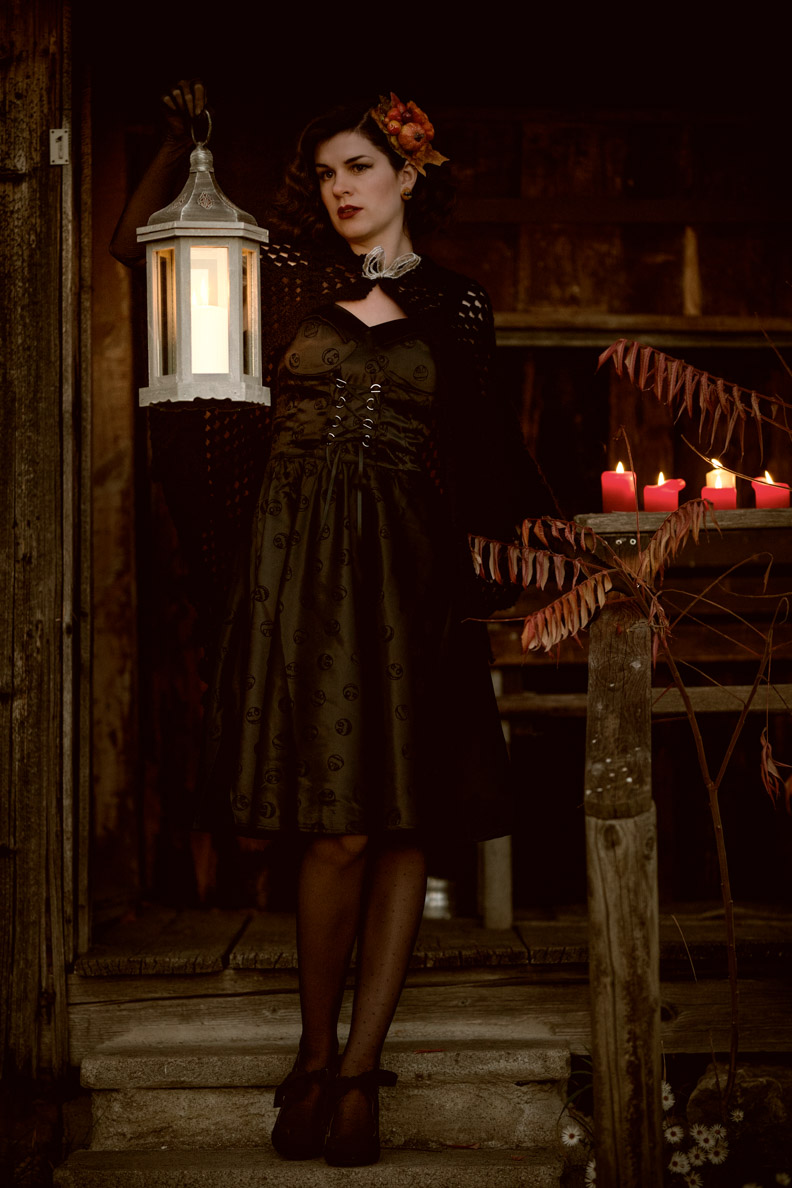 Halloween with the Nightmare Before Christmas Gothic Velvet Dress
The Nightmare Before Christmas Gothic Velvet Dress lives up to its name: The black satin fabric is decorated with countless Jack Skellington velvet skulls while lacings on the upper part of the dress make it even more dramatic.
Since it can be quite cold at the end of October, I teamed the dress with a true vintage cape. Long nylon gloves as well as dark fishnet tights match the spooky look quite well. Accessories like a hairflower with pumpkins as well as ring and earrings with bats finish my Halloween outfit.
Speaking of bats: A bat brushed my hair during this shoot, unfortunately she was too fast for the camera. 😉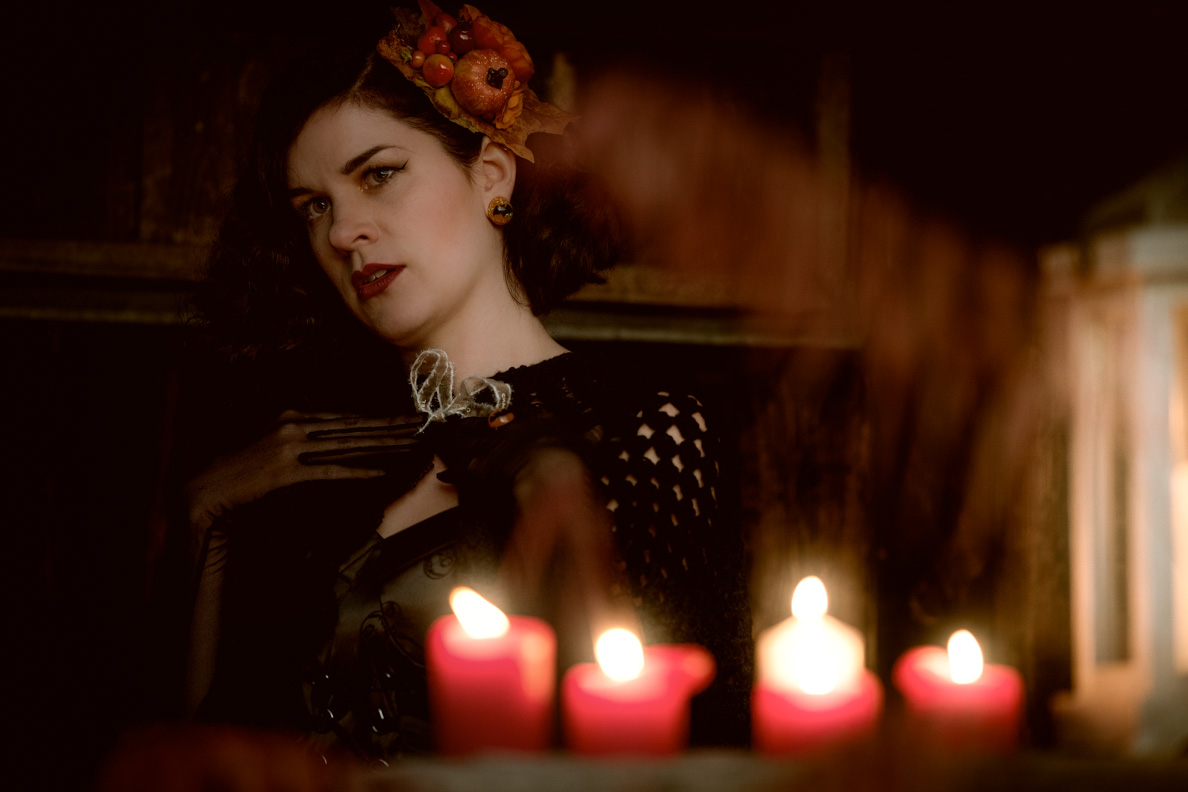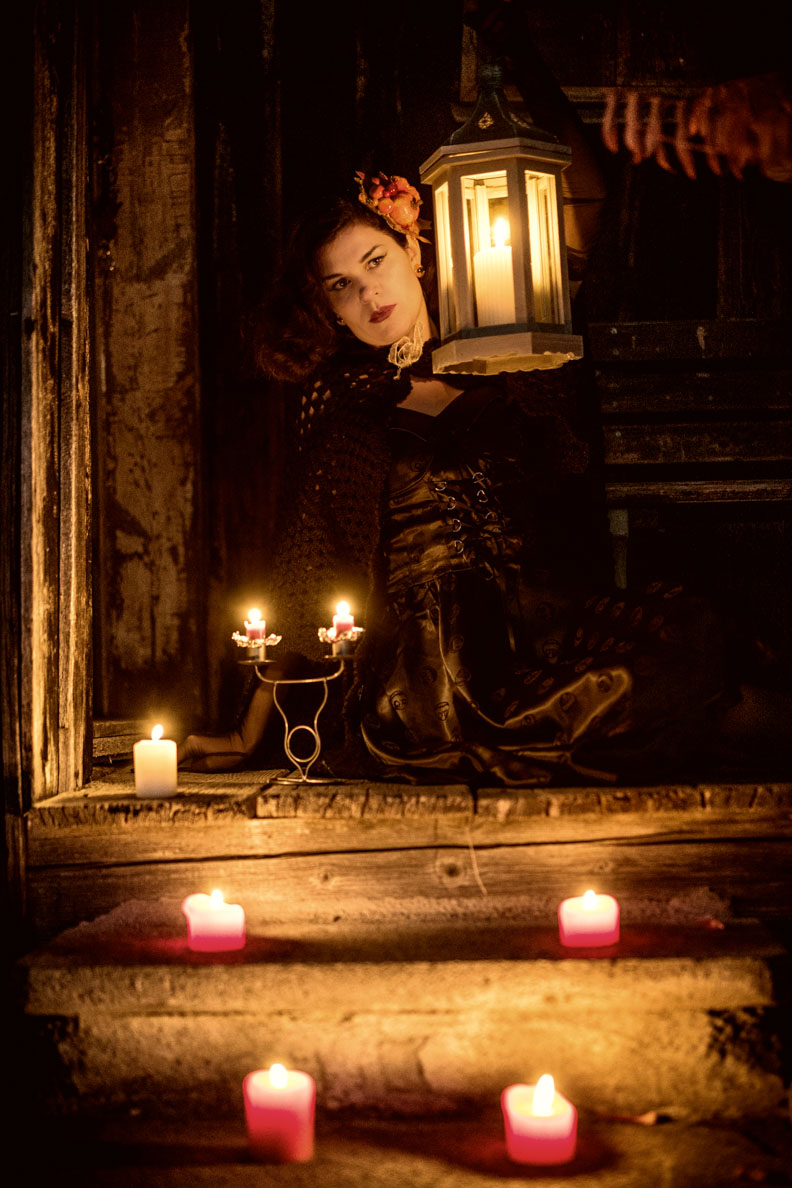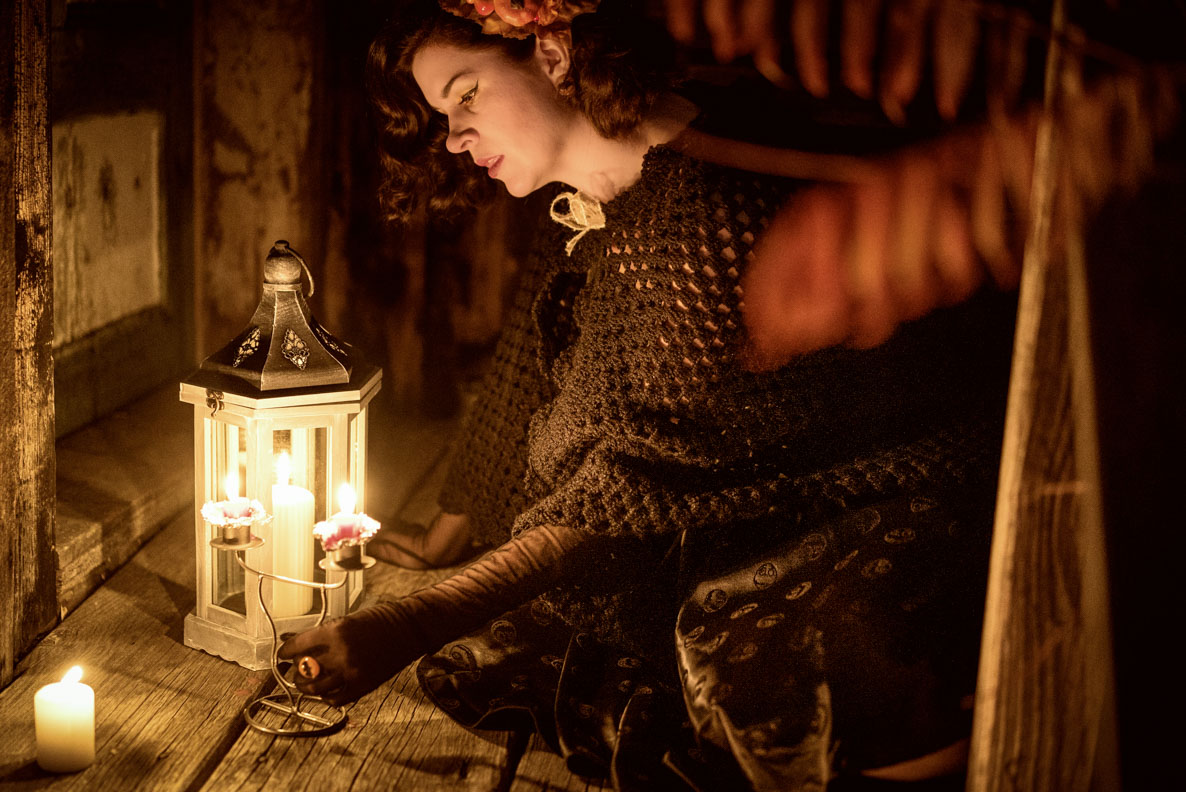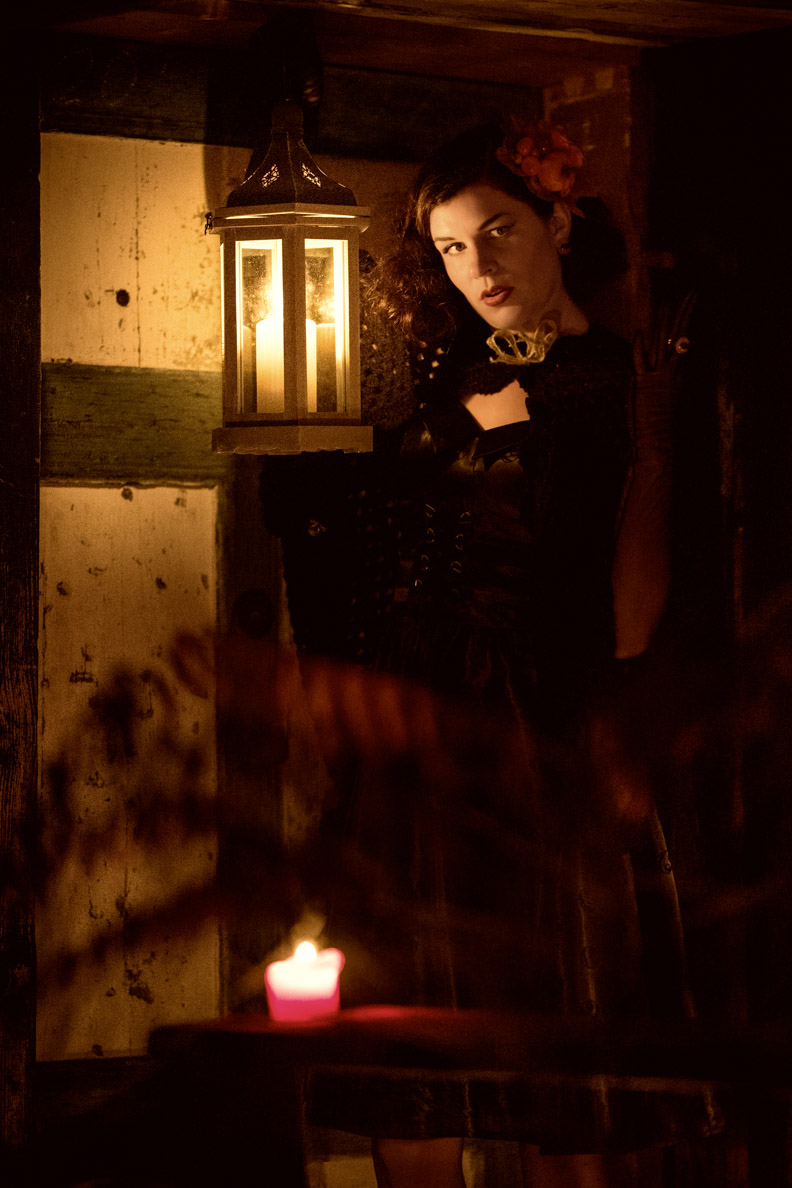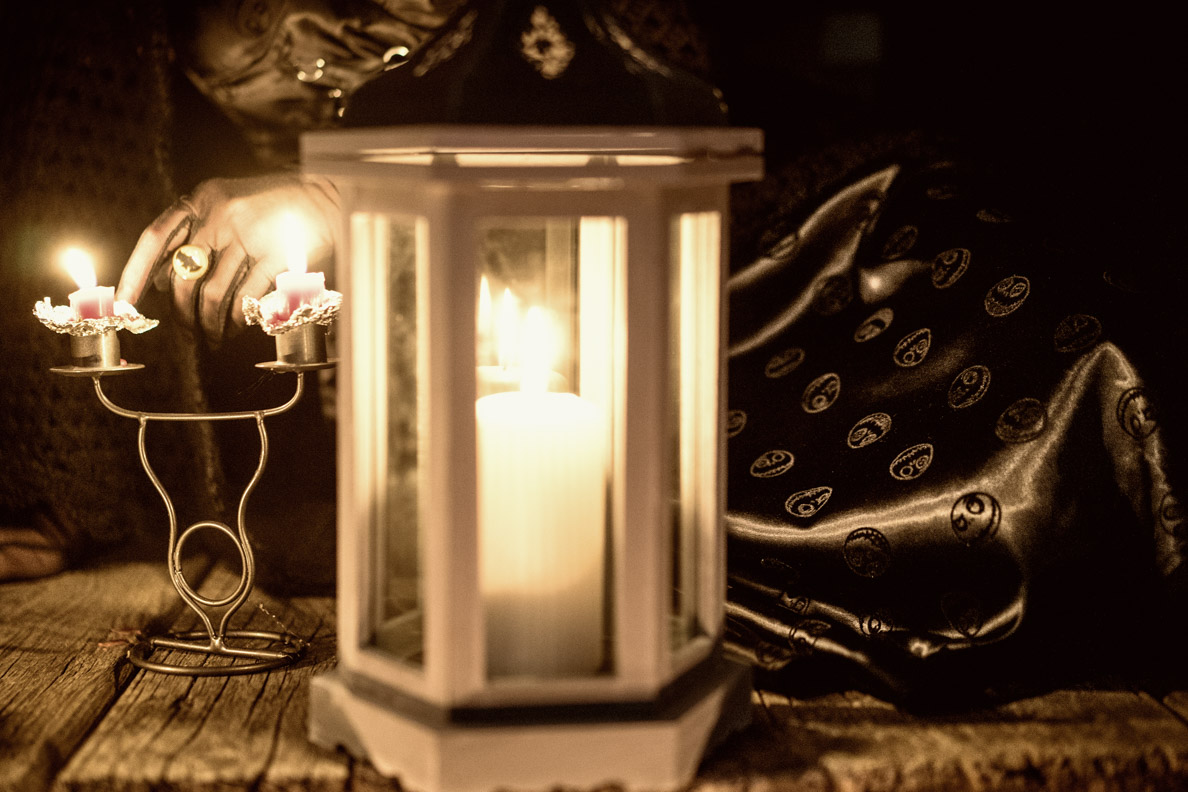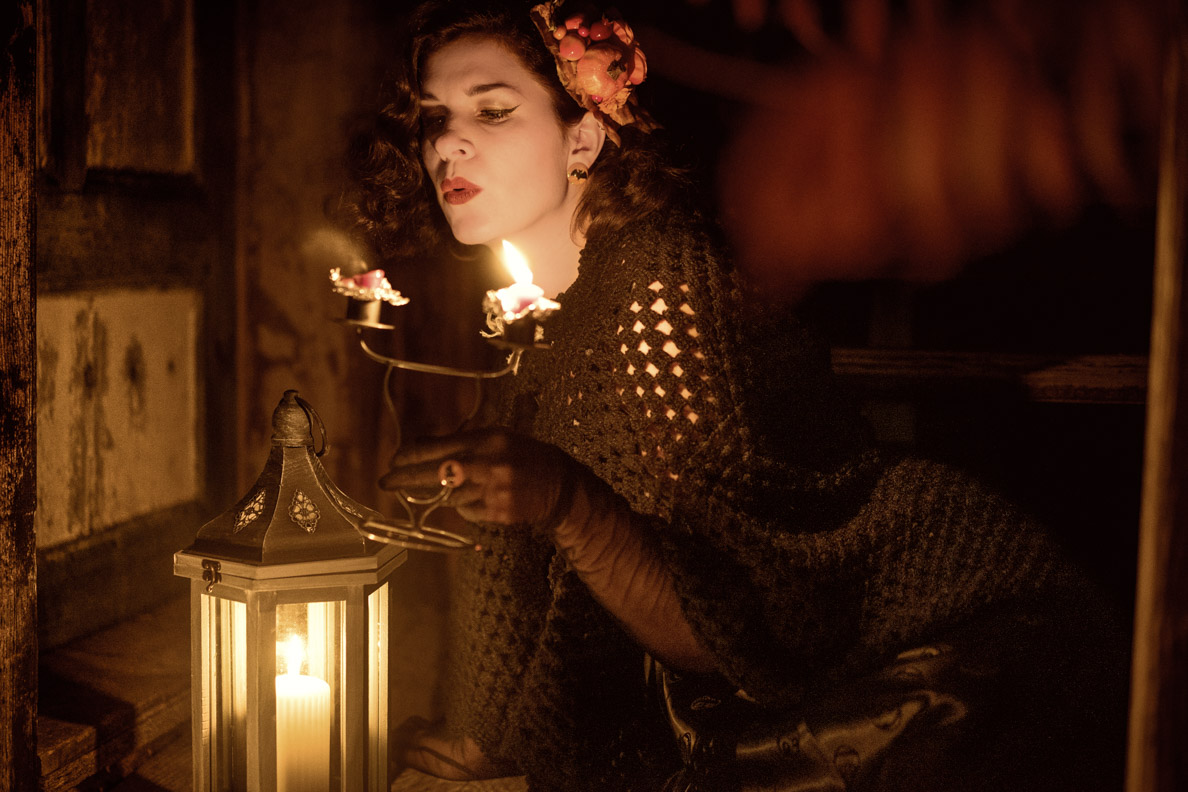 ---
A Retro Halloween Makeup
My makeup this time is rather classy. First, I use a light foundation and lots of powder for a matte finish. Strong contours are very important as well. On my lids, I apply warm shades and aditionally loose orange pigments. Afterwards, I use eyeliner as well a lots of mascara. Blush and a blood-red lipstick finish my Halloween makeup.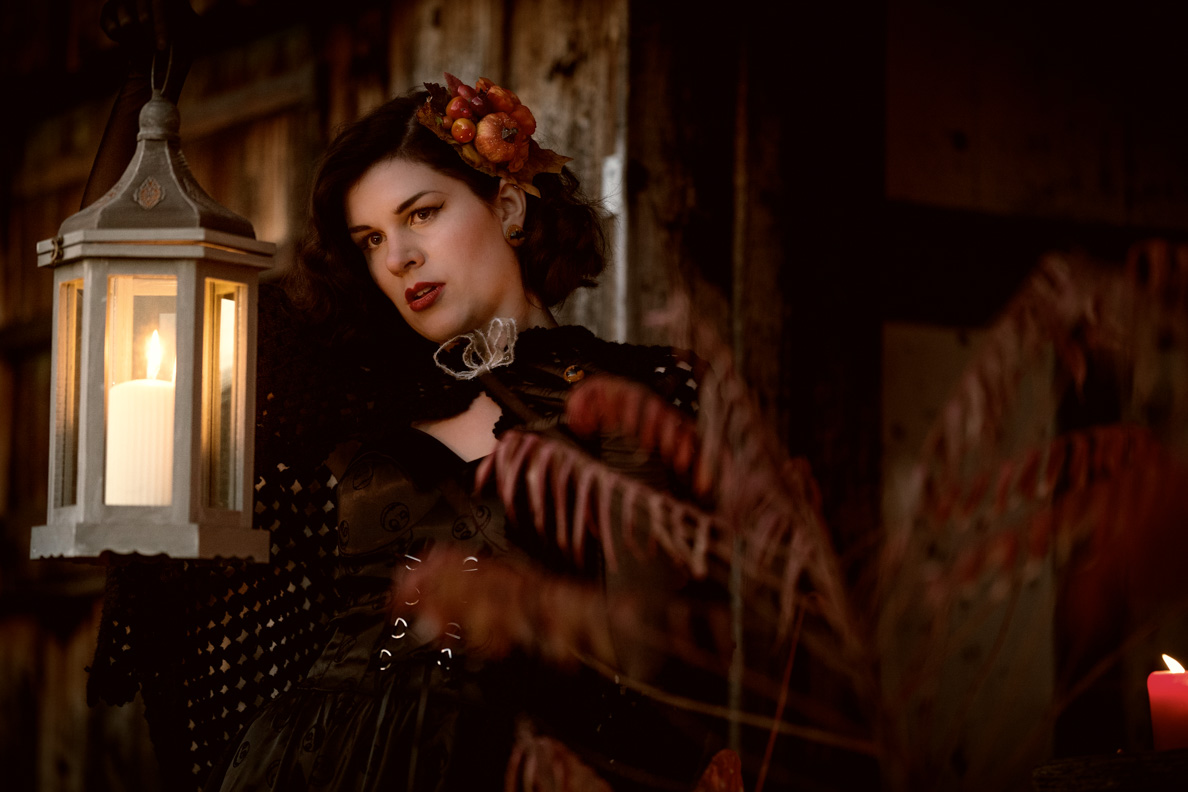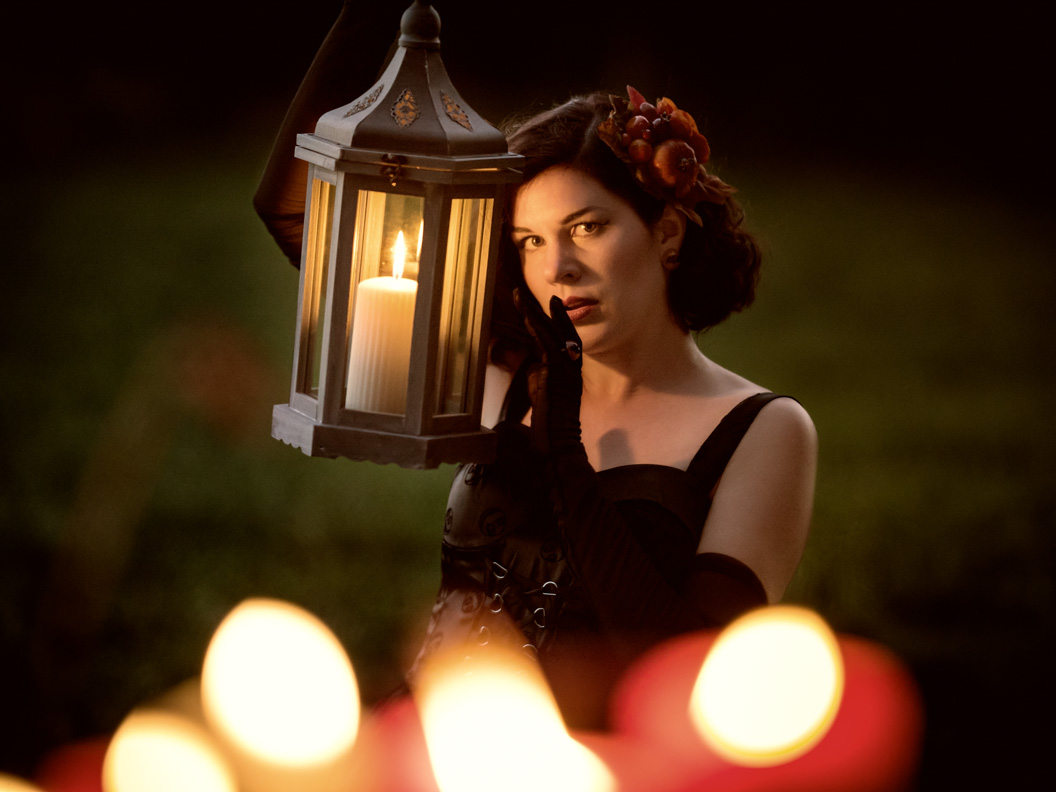 ---
By the way: Use the code retrocat10 to get 10 % off your whole order at NAPO Shop or the Vive Maria online-shop! Valid until 30th April 2018.
Halloween Outfit – the Details:
Nightmare Before Christmas Gothic Velvet Dress: c/o Napo Shop
Cape: Vintage, similar here
Gloves: Secrets in Lace Europe
Hairflower: Sophisticated Lady
Earrings: Glitter Paradise
Tights: similar here
Pumps: Mojo Moxy, similar here
---
Halloween Makeup – the Details:
Foundation: Chanel Perfection Lumière Velvet Foundation
Eyeshadow: Chanel Les 4 Ombres in "Candeur et Experience" (No. 268)
Pigments: Catrice, similar here
Eyeliner: NYX Matte Liquid Liner
Contouring Stick: Diorblush Duo Stick (no longer available)
Mascara: Kat Von D Immortal Lash 24 Hour Mascara
Blush: Chanel Rouge Joues Contraste in "Rouge Profond" (No. 320)