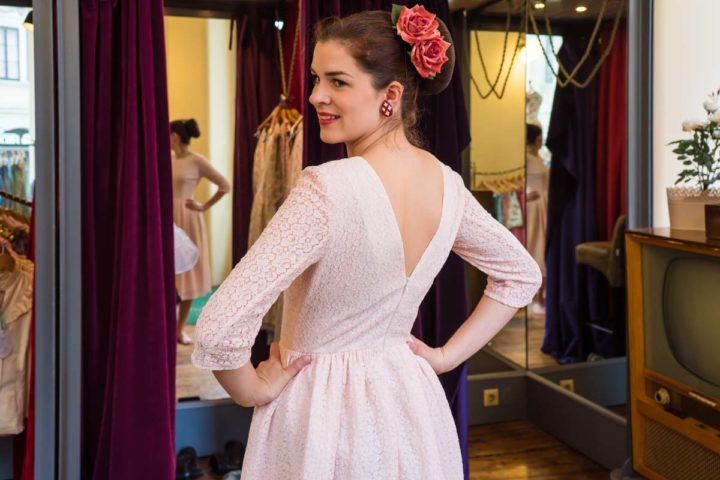 As I mentioned in my Vienna Travel Diary I love to buy souvenirs on every journey. My souvenirs are not keyrings or cups, but dresses, shoes, and coats so they can remind me of my beautiful vacation every time I wear them. In Vienna I visited a lovely vintage and retro shop called Goldstück Vienna where the owner Antonia Gruber sells her own brand Wiener Kreation.
Golstück Vienna by Wiener Kreation – the clothes
Almost every garment from Wiener Kreation is designed and made in Vienna. Beside classy dresses in the style of the 30s to early 60s you will also find beautiful circle skirts, blouses as well as tops and petticoats. I tried on almost 100 dresses (okay not that many, but at least 15 ;-)) and it was almost impossible for me to decide which one I should add to my wardrobe. In the end, I decided to buy the dress I tried on first. Of course I will show you my new piece very soon.
Beside the wide range of beautiful retro clothes I also love the quality of the garments: The processing of high-quality fabrics guarantees that you can enjoy your new piece for a long time.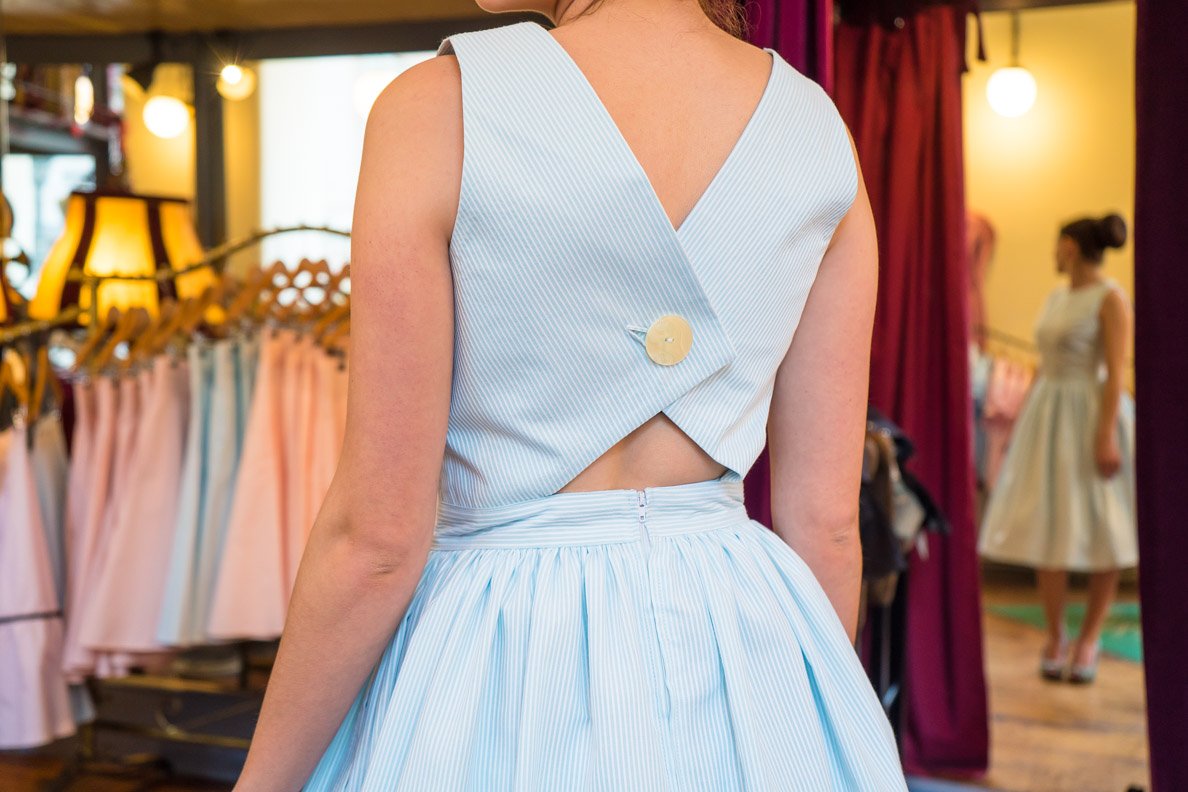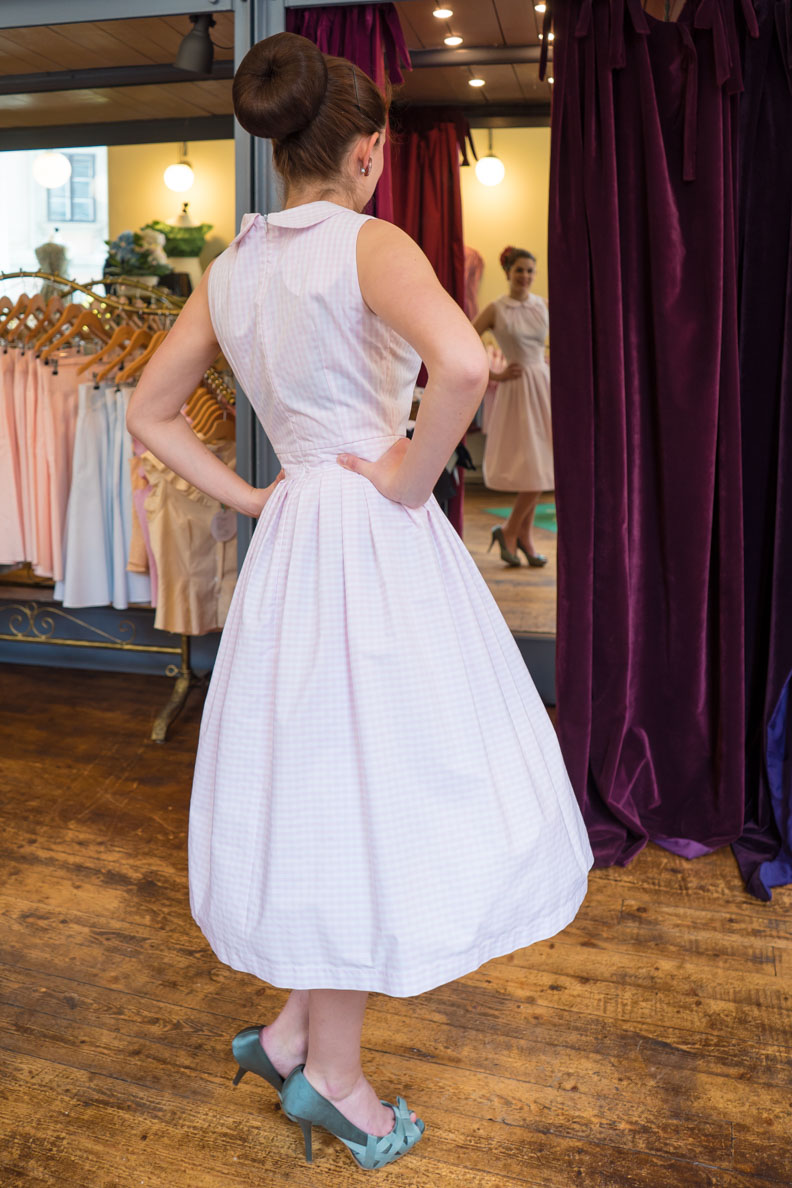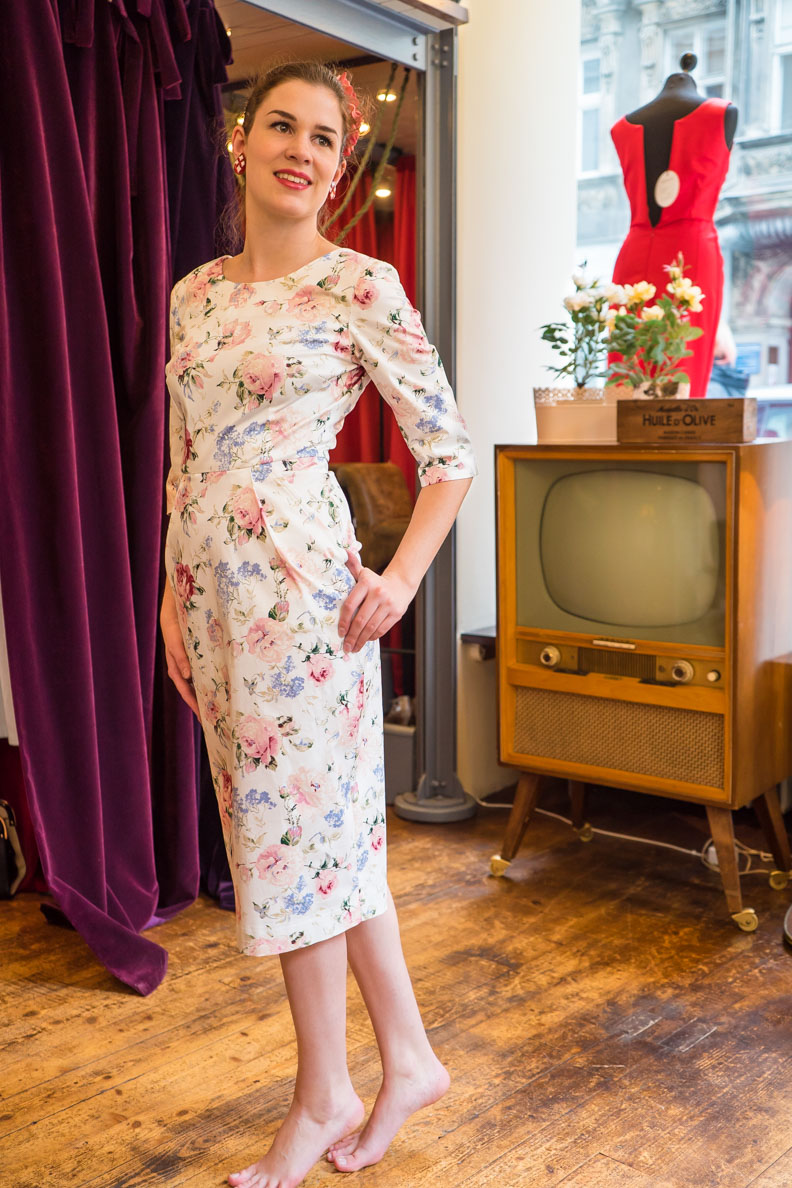 ---
Goldstück Vienna by Wiener Kreation – the ambience
The lovely ambience matches perfectly with the retro style of the clothes. A seating area invites your shopping companion to rest while you can slip into all the beautiful dresses.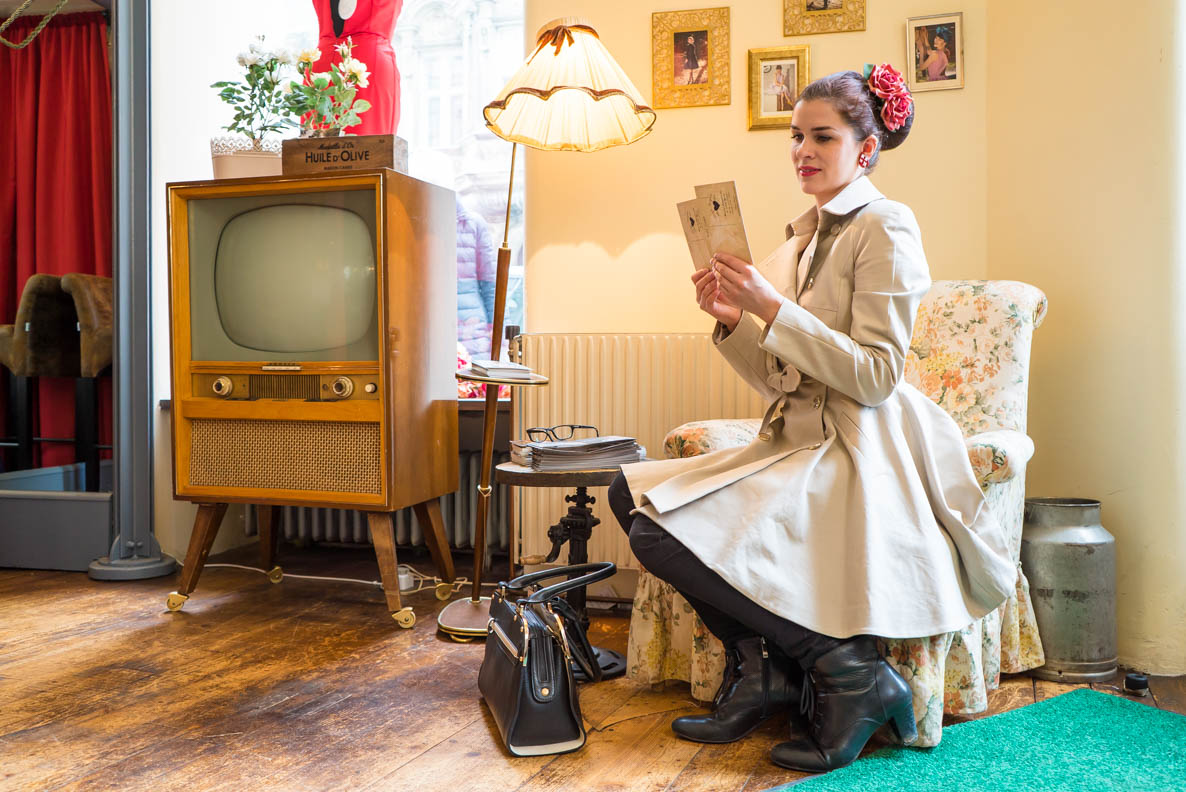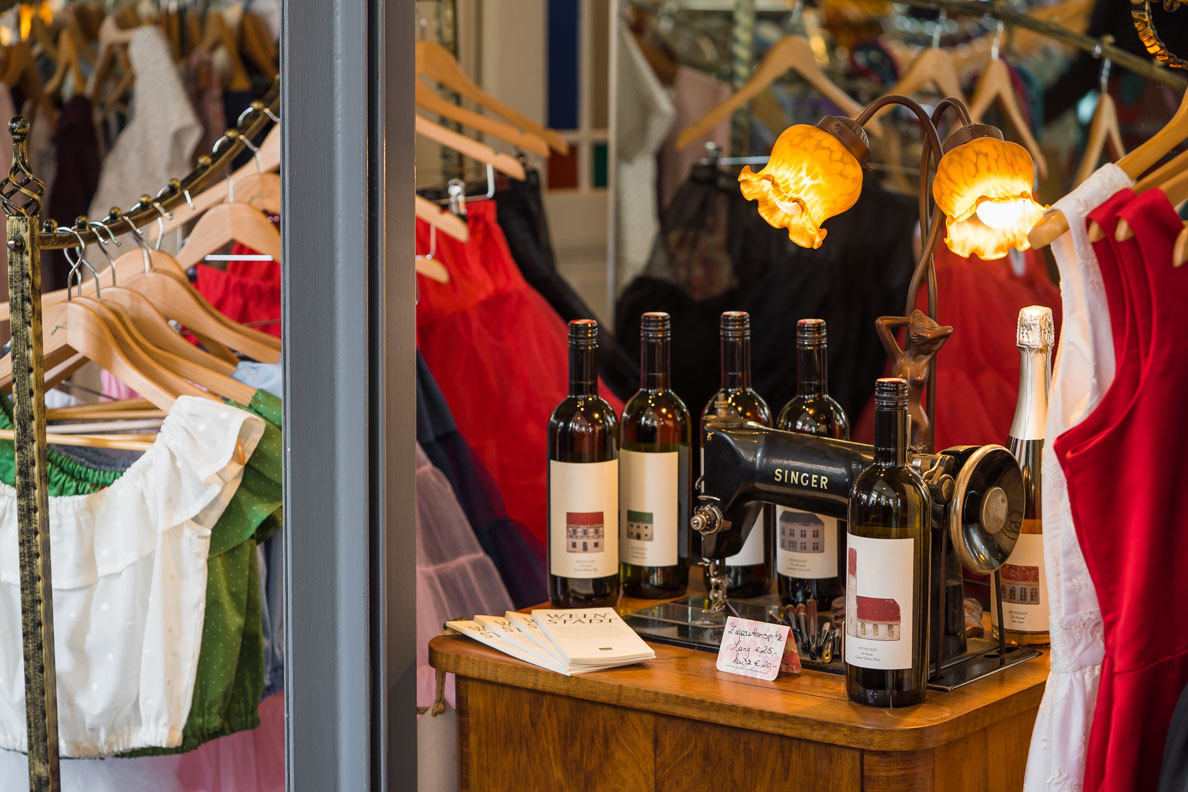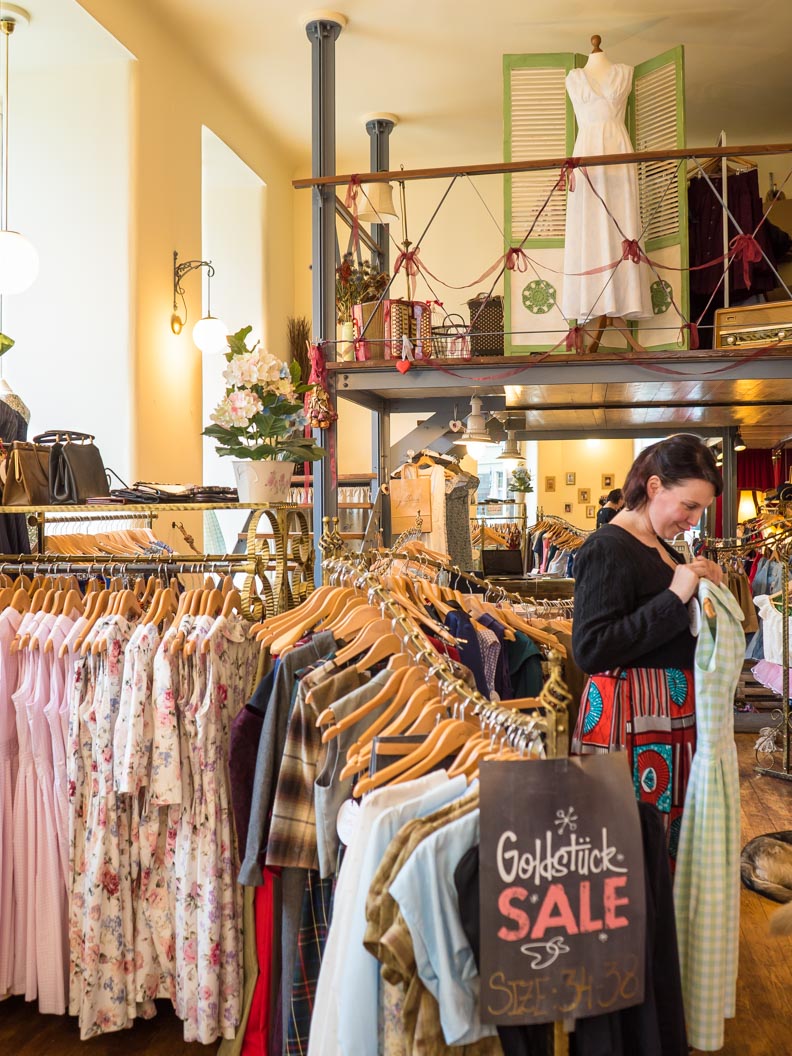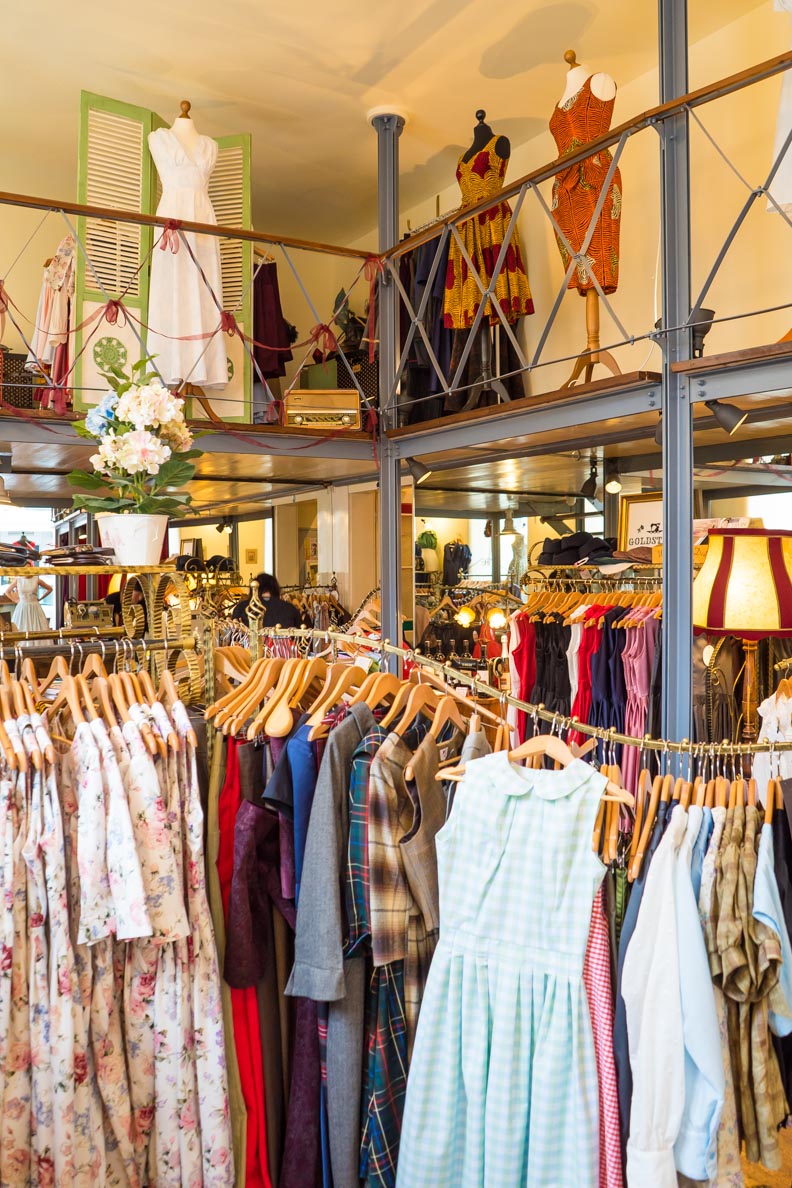 ---
Goldstück Vienna by Wiener Kreation – informations
For everyone who wants to visit Goldstück Vienna, here are some informations:
Address:
Goldstück Vienna
Neustiftgasse 31
1070 Wien (Vienna)
Austria
Opening hours:
Monday – Friday: 12:00 pm – 6:00 pm
Saturday: 11:00 am – 6:00 pm
I have some good news for all of you who would love to buy a piece from Wiener Kreation but can't visit Goldstück Vienna: They have an online shop too. 😉