To understand the fashion of a particular time, it is important to have a look at the political circumstances: In the first half of the 1940s for example, there wasn't a real change in fashion which was mainly caused by the war. Due to the shortage of fabrics, women had to be very creative – modifying old clothes and wearing them until they cramble wasn't unusual. But a lot of women were also great seamstress back then. They created wonderful garments with high-quality fabrics and elegant cuts which will last for a lifetime. A very beautiful example is my true vintage dress from this time.
The late 40s Fashion
But back to history: When 1945 peace finally returned, no one really had that sense of triumph. The past few years were too dark, the losses too high. In the first months after the war, fabrics were still bare. This is why a lot of clothes were made of old flags and parachutes. Nevertheless, plenty of women tried to look as elegant as possible.
The 1940s were also the time of hollywood icons like Hedy Lamarr, Joan Crawford or Rita Hayworth. Glamorous looks, the femme fatale and film noir found their way into peoples' life.
A true vintage Dress from the 40s
My vintage evening dress is a mixture of both, the simple and glamorous style. A dark black, a subtle but elegant cut with that certain something, and some sparkling flowers on the sheer neckline which add a little bit of glamour to this evening gown – the vintage dress from the 1940s really is an eye-catcher. Although this dress is almost 70 years old, it bears no sign of the many years that have passed by since it was worn by it's original owner, what proves that the quality of this evening gown is simply amazing.
I'm wearing not many accessories with this dress. Some simple pearl earrings, a vintage pearl bracelet, nylon gloves and black shoes – that's it.
1947 Christian Dior heralded the end of the quite utilitarian fashion of the 1940s with his "New Look". Full skirts, slim waists and petticoats became totally en vogue – but that's another story. 😉
By the way: We took the photos in the Arcotel Wimberger during our trip to Vienna.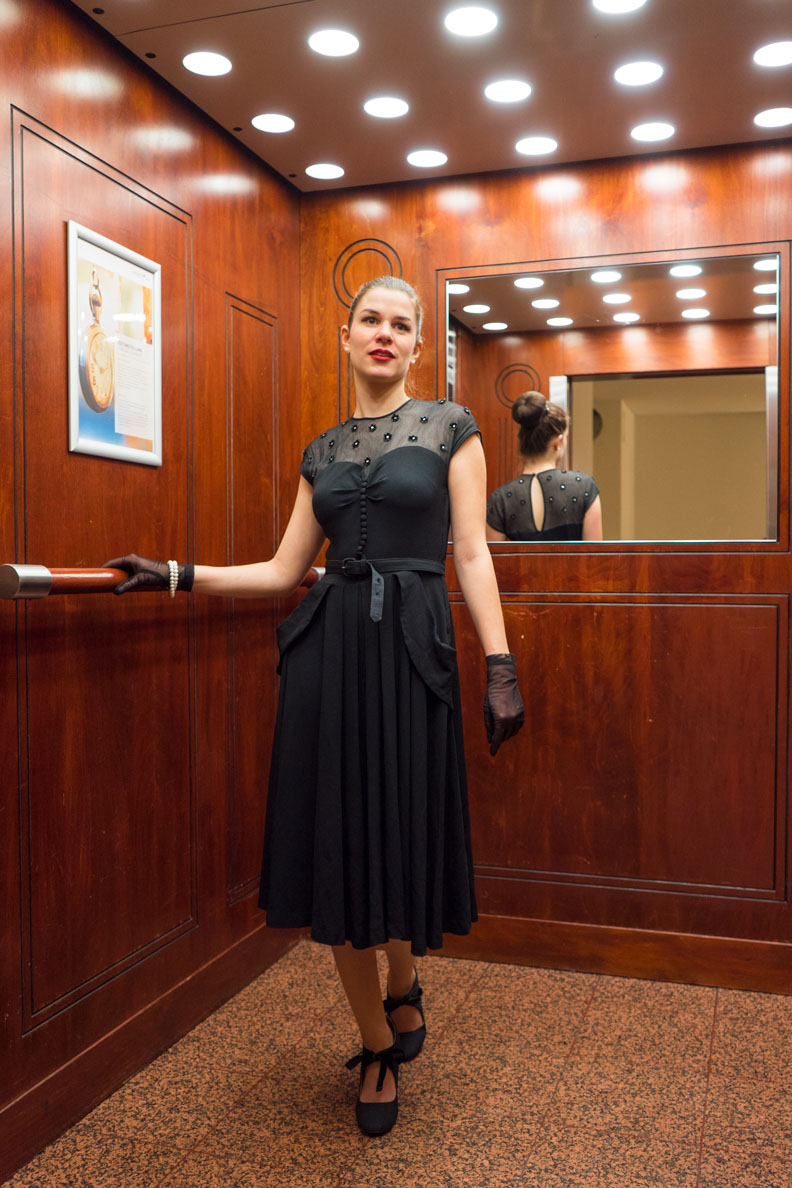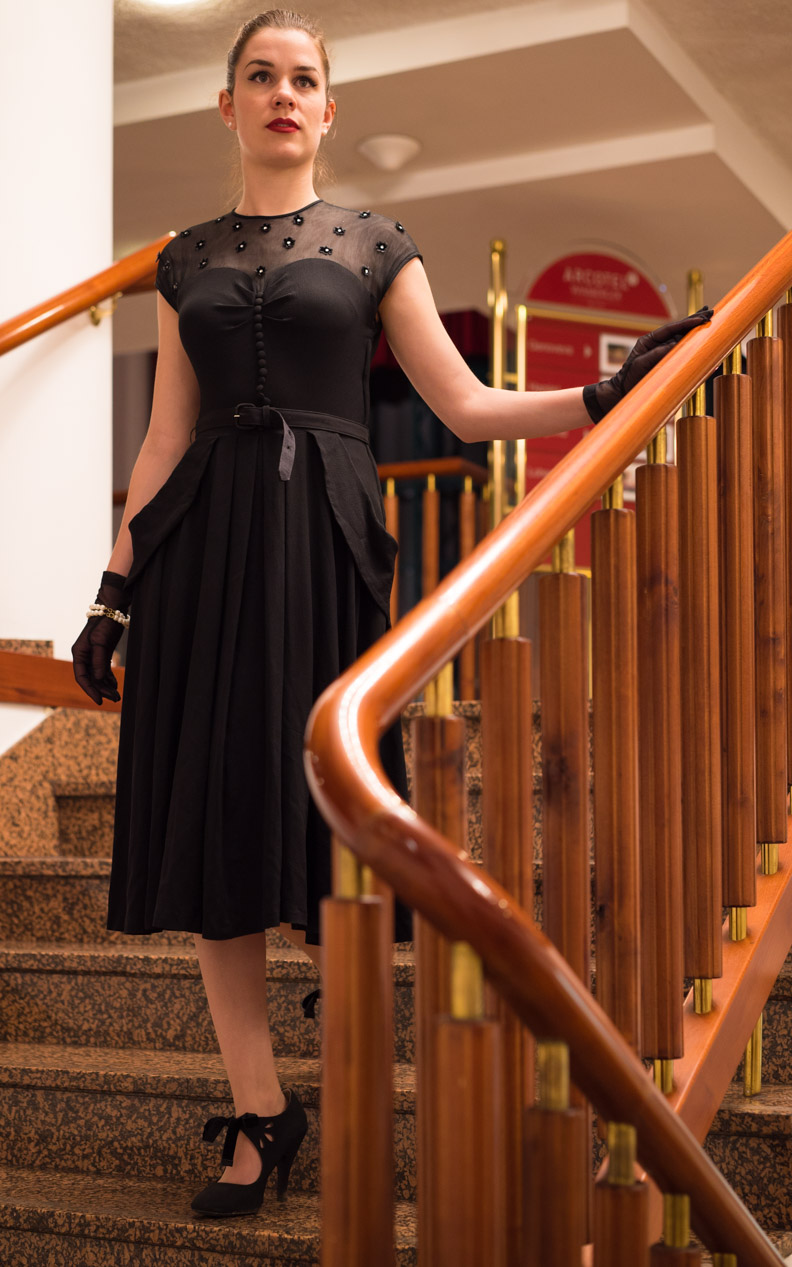 40s Look – Outfit Details:
Dress: Vintage
Shoes: similar here
Earrings/Pearls: Vintage
PS: I showed you another true vintage dress from the 40s in this blog post.