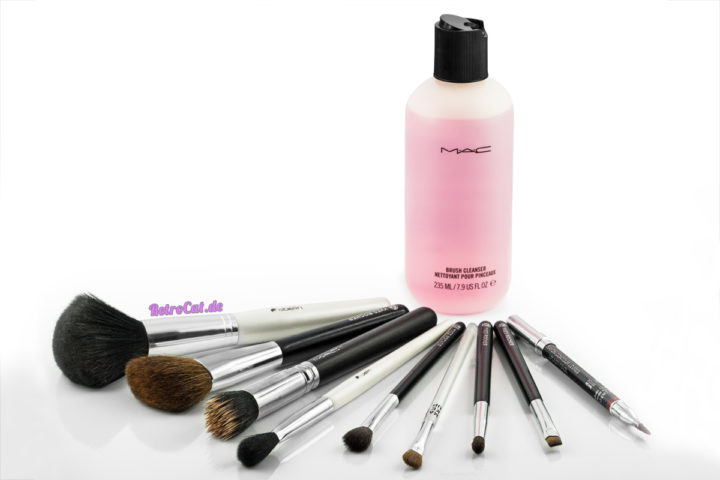 Cleaning your makeup brushes is very important to keep them free of bacteria, oil and dirt. Plus your brushes will work better after you washed them, since they will look and feel like new. There are different ways to do that. In this article, I will show you how and how often I clean my brushes.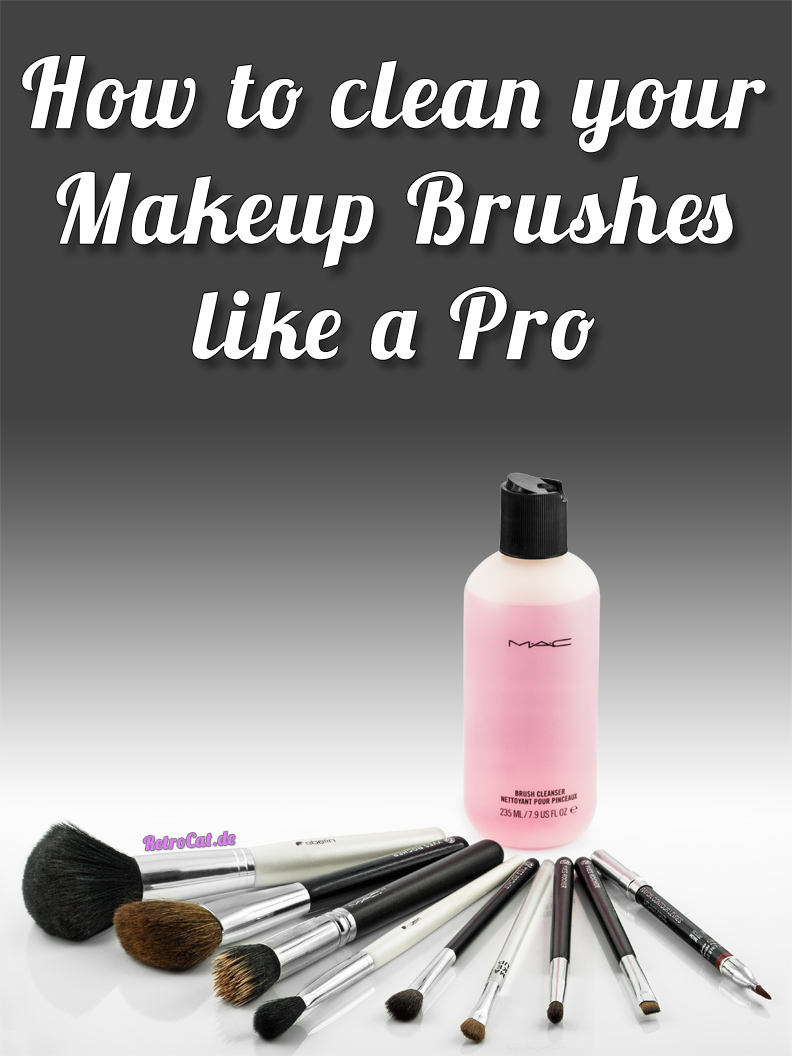 How to clean your makeup brushes
I normally use the Brush Cleanser by Mac to clean my makeup brushes. If you don't want to buy an extra product, you can also use a mild shampoo and lukewarm water. Regardless which option you prefer, never soak your brushes too long, because if water gets into the barrel of the brush, the bristles might fall out.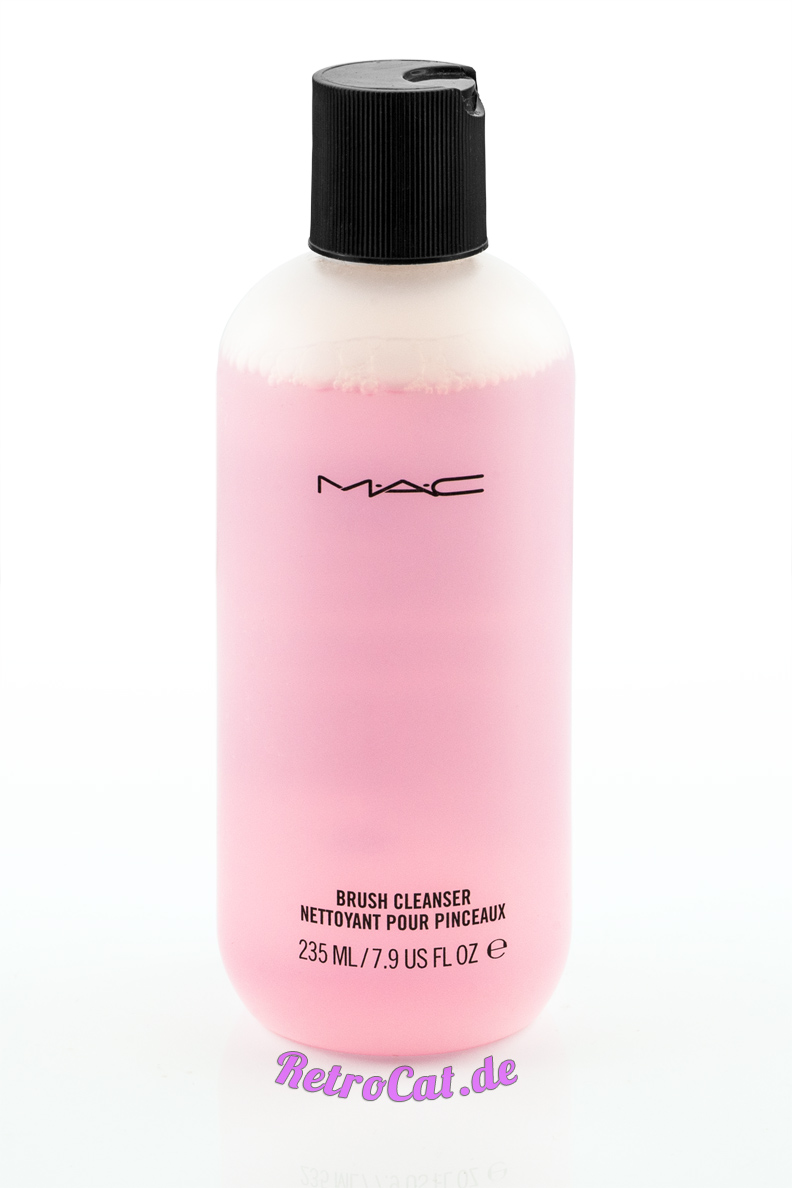 First of all, hold your brush under a stream of lukewarm water. Now put your mild shampoo or brush cleanser on the palm of your hand and roll the brush carefully in it. Rinse your brush under a stream of warm water again and hold your brushes down so that no water can damage the bristles. Make sure that the brush is completely clean before you put it out of the water stream.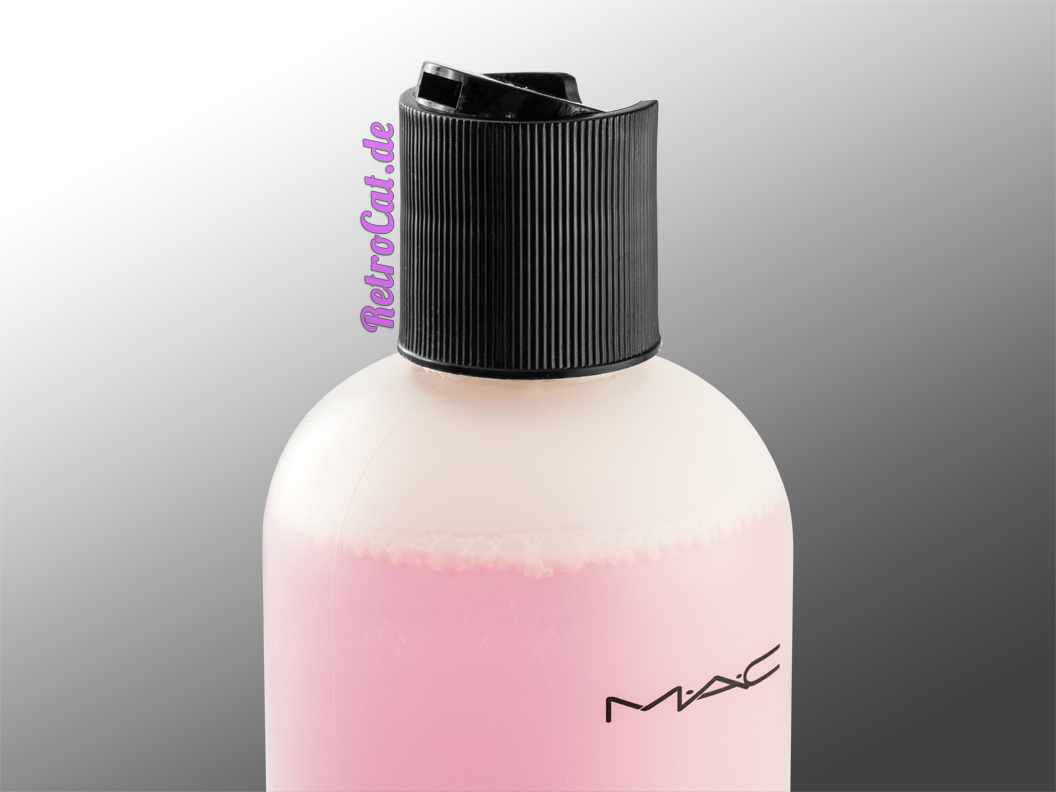 Reshape the wet brushes and lay them flat to dry. It's best if you lay them on the edge of a table so the bristles get fresh air from all sides. Wait until they are completely dry before you use them again. And never use a hair dryer to accelerate the drying process since the heat can seriously damage the bristles.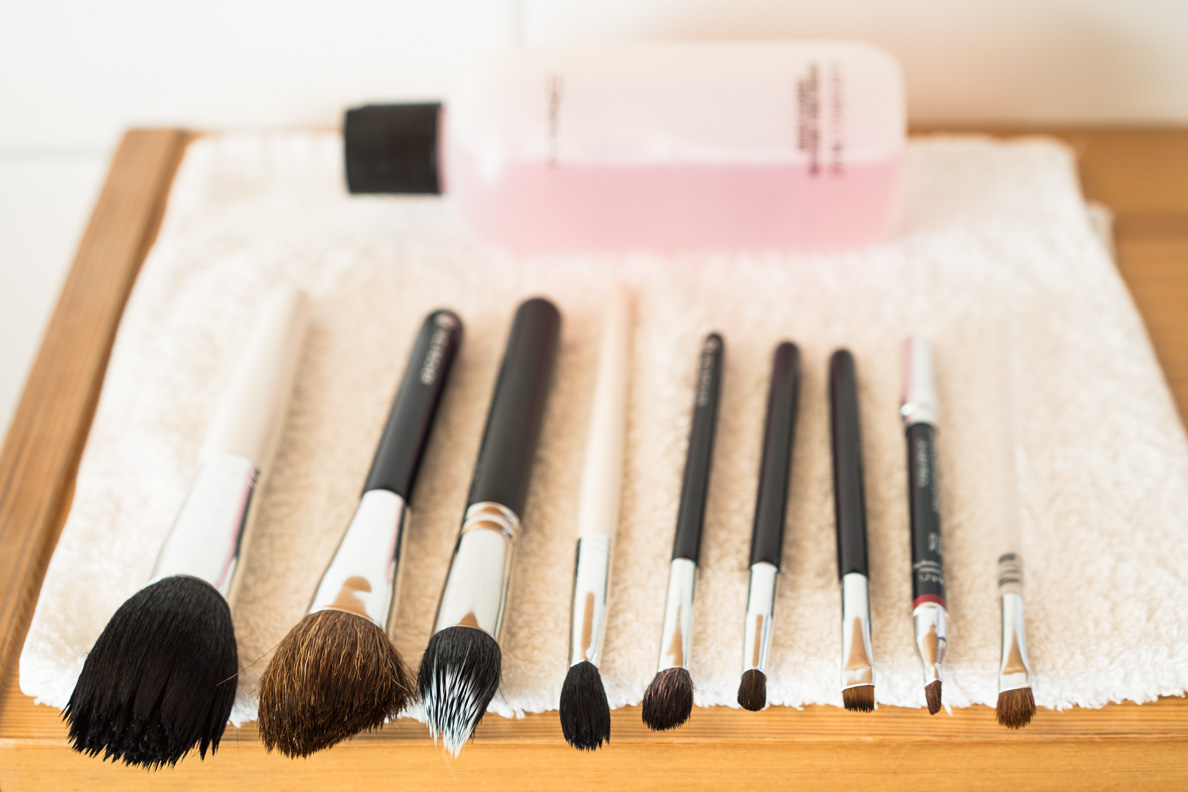 Usually, I clean my brushes on a Sunday evening so they should be dry by Monday moring and are ready to be used  during the new week.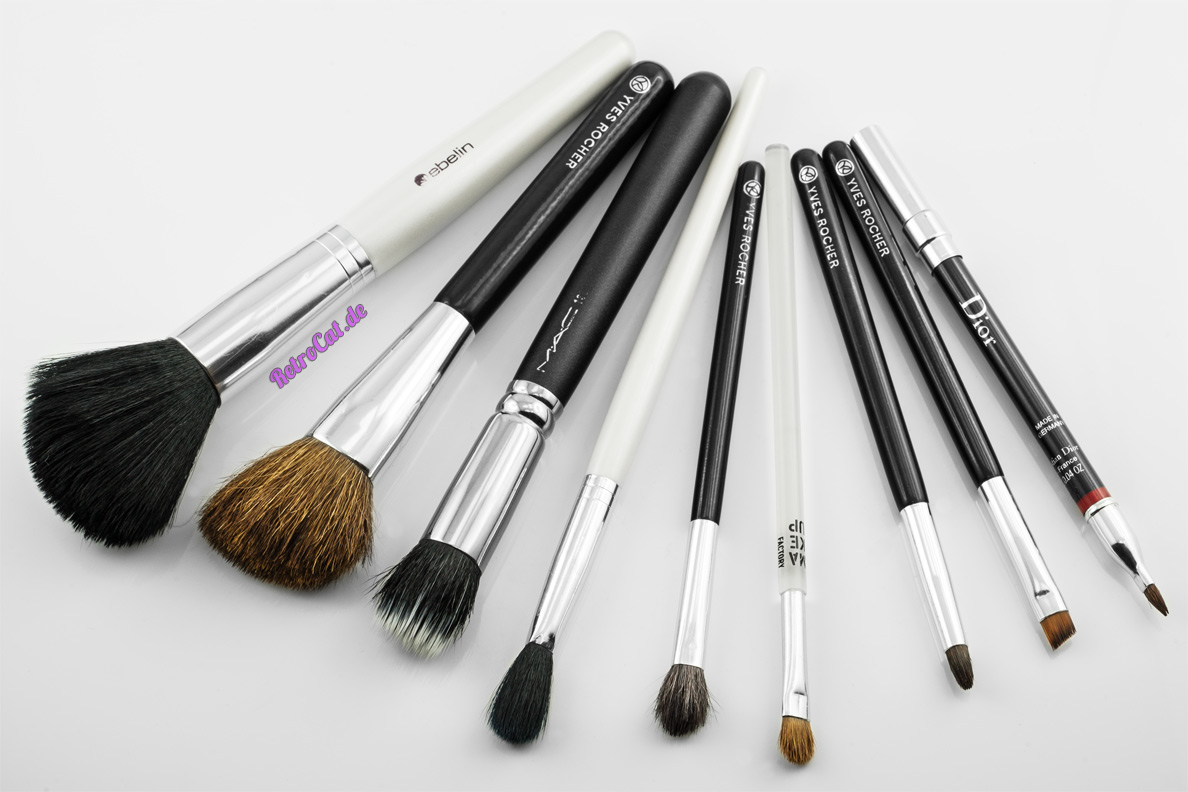 How often should you clean your makeup brushes?
How often you should clean your makeup brushes depends on the type of brush and which products you applied with it. I follow the following routine:
I clean my eyeshadow, blush, and powder brushes every four weeks.
Brushes used for cream eyeshadows or lipsticks should be cleand every two weeks. Clean them earlier if they are very dirty or sticky.
I rinse my foundation brushes with warm water  or a spray cleanser everytime I used them. Once a week I clean them with my brush cleanser to keep them hygienic and avoid skin impurities.
Please consider that it can also damage your brushes if you clean them too often and excessive. For a quick and mild treatment use a spray cleanser, e.g. the Clinique Make-up Brush Cleanser.