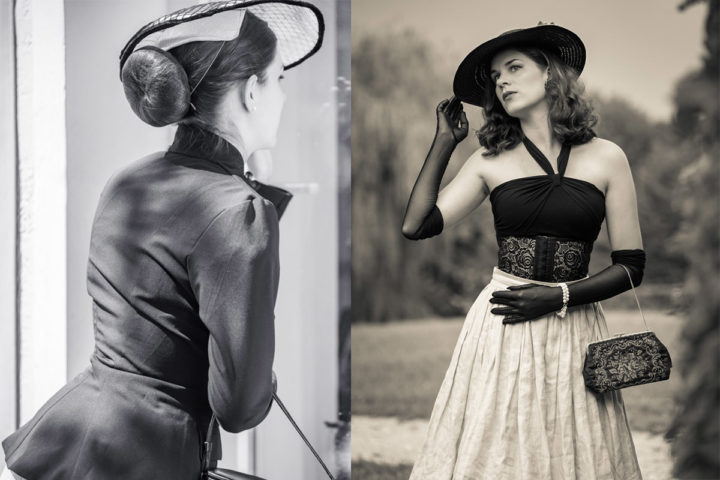 Stylish hat hairstyles for summer
This blogpost contains affiliate links (marked with *)
Hats conceal an oily hairline, and help to look amazing even on bad-hair-days. The right hairstyle, though, is able to make your hat look even better. However, not every hairstyle works for any hat and event. This is why I'm going to show you some easy and pretty hat hairstyles for every occasion.
Simple Hat Hairstyles: Hair down
A hairstyle that works mit almost every hat is to simply wear your hair down. If you have some natural culs or waves, you can enhance them by using a special product like hair foam or something like this. Then, put your hat on and you are ready to go!
This hairstyle looks good with the following hats: Hair down goes with almost every hat, despite very elegant ones or fascinators. Those hats require a bit more styled hair.
---
Vintage inspired Hat Hairstyles: Curls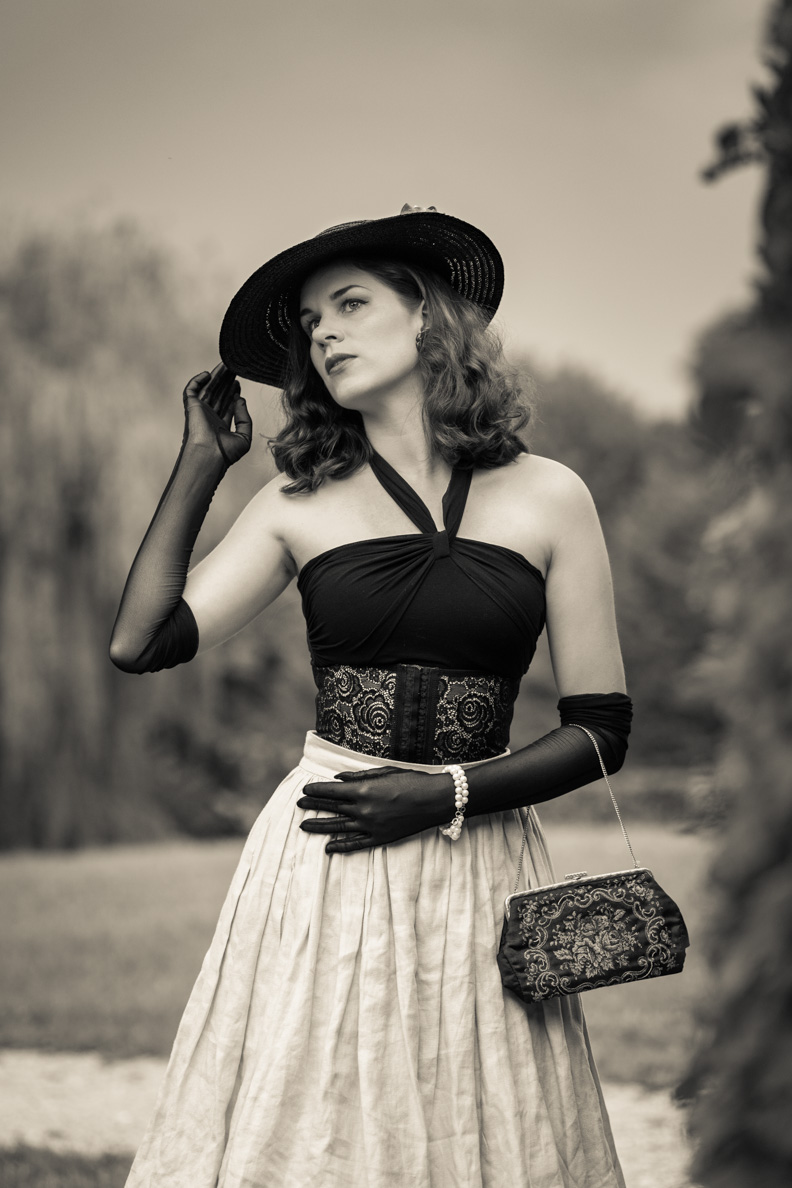 For an elegant vintage style, I like to curl my hair. Depending on the style I want to achieve, I wether use hot rollers or sleep-in rollers.
---
Elegant Waves & soft Curls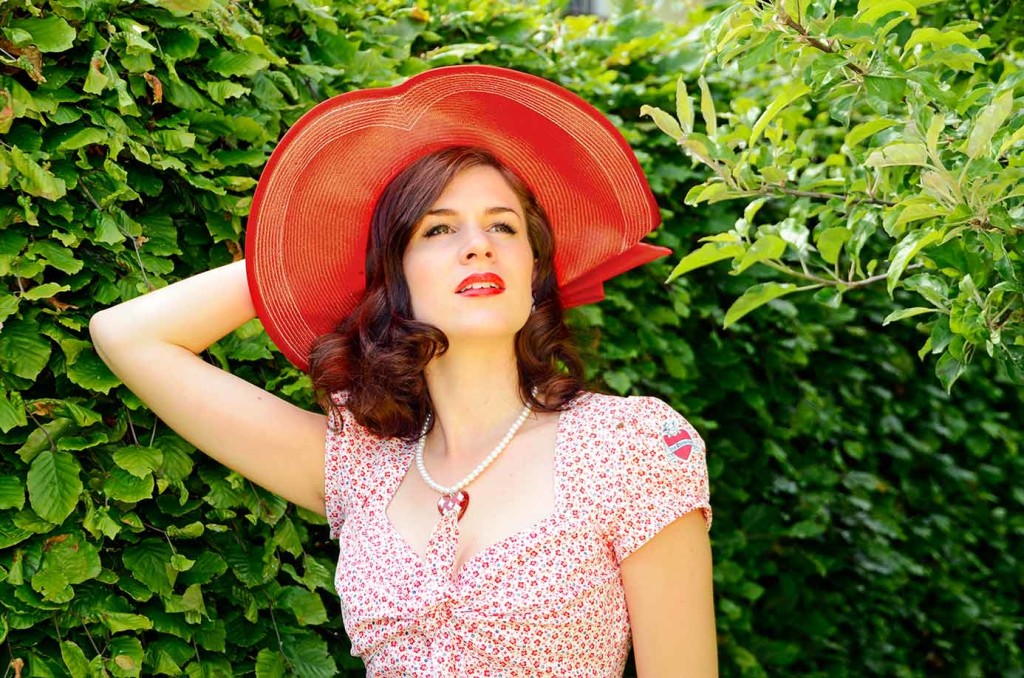 For defined, soft curls, I usually use hot rollers. But be careful: Although they are usually not as hot as a curling iron, the heat still might cause some damage on our hair, so it's best to use some heat protection products before. Afterwards, roll in the hot rollers and let them completely cool down. Now the only thing you have to do is to take out the rollers, carefully shake your head or go with the finger through the curls and put on your hat. If you prefer elegant waves, carefully brush your hair.
Alternatively, you can also use soft sleep-in rollers* over night. So the only thing you have to do in the morning is to brush out your curls.
Soft curls and waves look good with these hats: This hairstyle is simply perfect for elegant vintage style hats.
---
Crazy Curls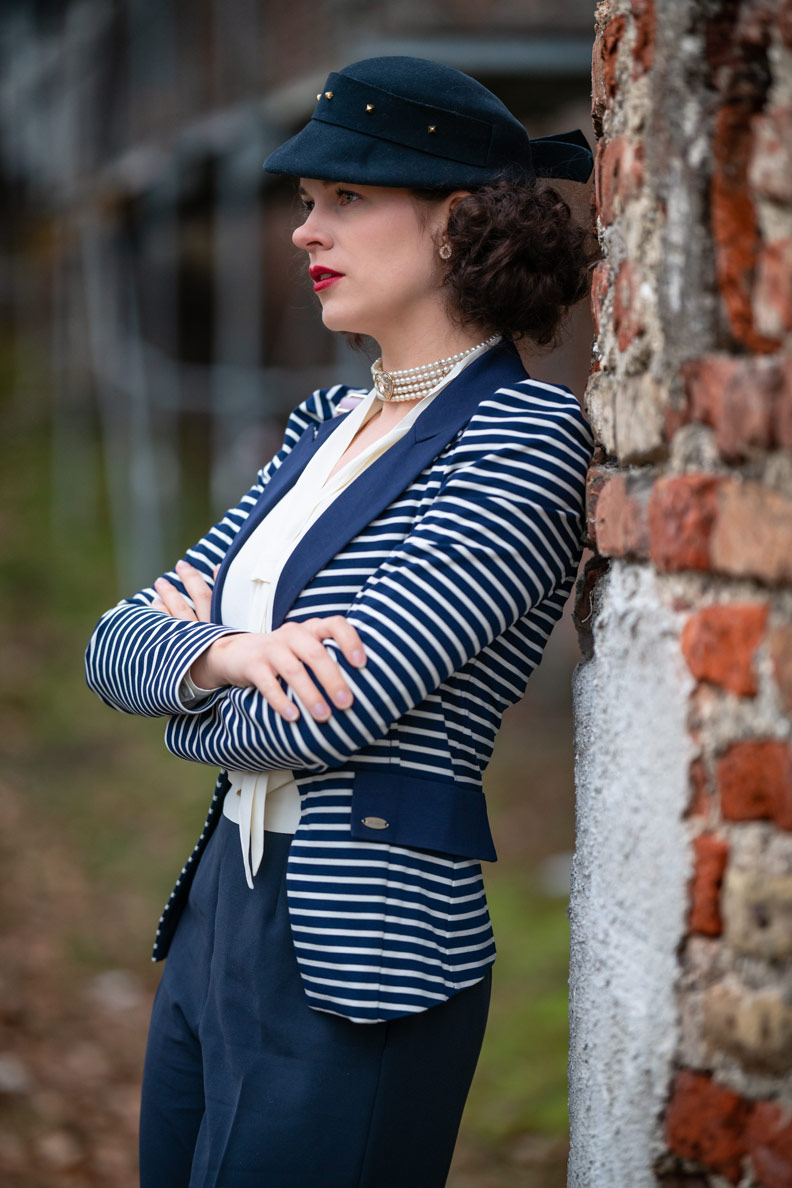 If you prefer a more extraordinary look, I recommend small and wild curls. For this, I use small foam rollers*. I usually put them in my hair in the evening after washing them, when my hair is still moist, but no longer wet. A huge silk scarf around your head will help to keep everything in place while you are sleeping. In the morining, I check if my hair is completely dry. If not, I use a hairdryer. It is important that your hair is completely dry before putting out the rollers as otherwise your curls most likely will hang out in no time.
After putting out the rollers, I brush* my hair. The longer you brush, the softer will be the curls. So just stop when your hair has the shape you desire. Afterwards, you can use some pomade to get those baby hairs under control. PS: handcream is a good alternative to pomade. 😉
Crazy curly look amazing with these hats: Such vintage curls look amazing with hats that are placed at the back of the head or 1930s and 1940s style hats.
---
Elegant & simple Hat Hairstyles: Updos
Especially on very hot days, I like to wear my hair in an updo. Depending on the hat, different kinds of updos work. By the way: Non of the following hairstyles takes longer than five minutes, so they are perfect for busy days when you still want to look amazing.
---
Big Bun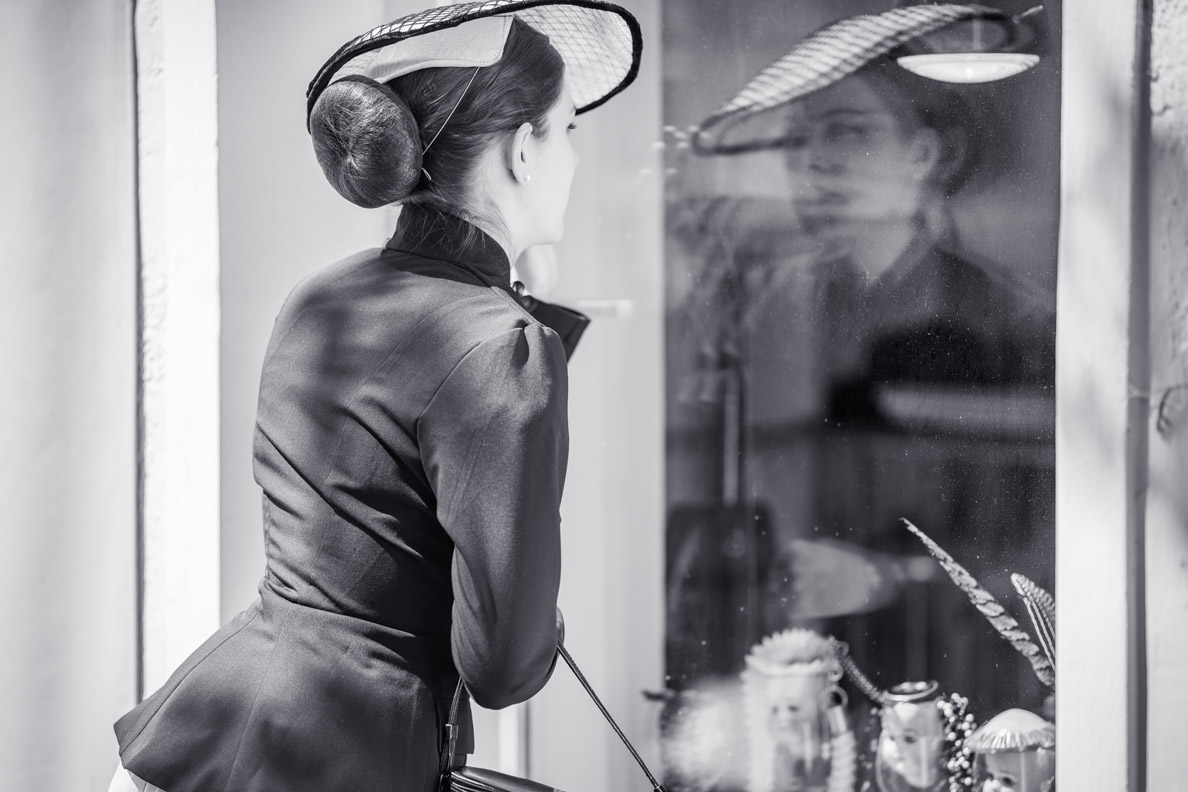 If you want to wear a fascinator or flat hat that is placed on top of your head, even a huge bun works. For this hairstyle, start with a ponytail that is placed quite low on the back of your head. Afterwards, put a so called donut over you ponytail and place your hair around it. Pin everything and put on a hairnet around the donut to fix the hairstyle. Now, you only need a stylish hat and your wow-look is finished.
By the way: hair donuts are availble in a lot of different sizes and colours. The bigger the bun, the more exciting the hairstyle. Also, make sure to use a donut close to your haircolour.
---

---
A big bun goes well with these hats: Such a bun actually only works with small hats, fascintors, or flat hat placed at the top of your head. Hats with a larger crown won't fit if you are wearing a huge bun.
---
Chignon
A chignon is my "hairstyle to go" for almost every hat. I start with putting my hair into a low ponytail. Then, I use a snood over the ponytail and pin the hair in the snood around the hair tie. This hairstyle goes with almost every look and looks good on any occasion, as it is chic, elegant, and never over the top.
A chignon looks good with these summer hats: An elegant chignon goes with every hat and fascinator, except you prefer a more casual hippie look. In this case, I recommend to wear your hair down or try the following hairstyle.
---
Casual Updo
If I'm in a hurry or prefer a more casual look, I just pin up my hair with some bobby pins. It doesn't matter if the updo isn't perfect, I actually like this undone look. A hat on top and the casual but stylish look is finished.
A casual updo matches the following summer hats: Just like the chignon, this hairstyle is an all-rounder, but looks especially good with summer hats, that are worn on top of the head or are wide enough to fit the upto. I wouldn't wear this hairstyle in combination with very elegant hats or fascinators, though.
In this blogpost, I show you the matching summer hats for these hairstyles. And if you like vintage inspired hairstyles, I recommend this book.
---
Shop chic Summer Hats:
Affiliate-Links

---