How to create a beautiful and long-lasting summer makeup
This blogpost contains affiliate links (marked with *)
When temperatures are rising, I guess most of us stay true to the motto "less is more", may it be in reagards to the outfit or makeup. I'm no execption. On the other side, though, I still enjoy putting on my makeup, even when it's super hot outside. Furthermore, there are several occasions where you maybe want to wear a full makeup, just think of summer weddings or glamorous garden parties.
Over the years, I've figured out how I can create a beautiful and long-lasting summer makeup in only a few little steps. Depending on my mood and the occasion, I sometimes wear more or less, but in the end, I only use products that feel good on the skin, and at best even protect my skin. In this ultimate guide, I share all my secrets with you and give my best advice on how to create a beautiful and long-lasting summer makeup.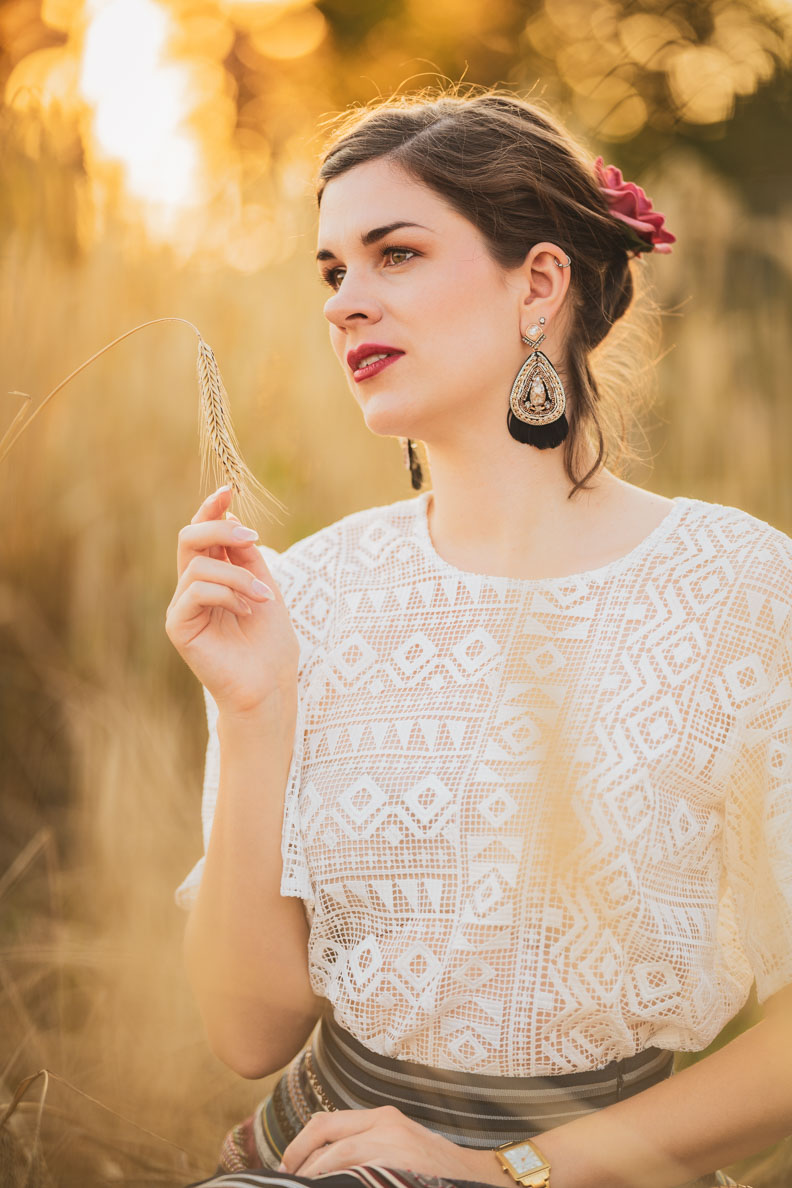 Summer Makeup Step 1: Prepartions & Skincare
Before I begin with my summer makeup, I start with cleansing and nourish my skin to create a perfect base.
Facial Cleansing
First of all, I start to cleanse my skin with the help of soft cleasing fluid or gel and lukewarm water.
---
Eyes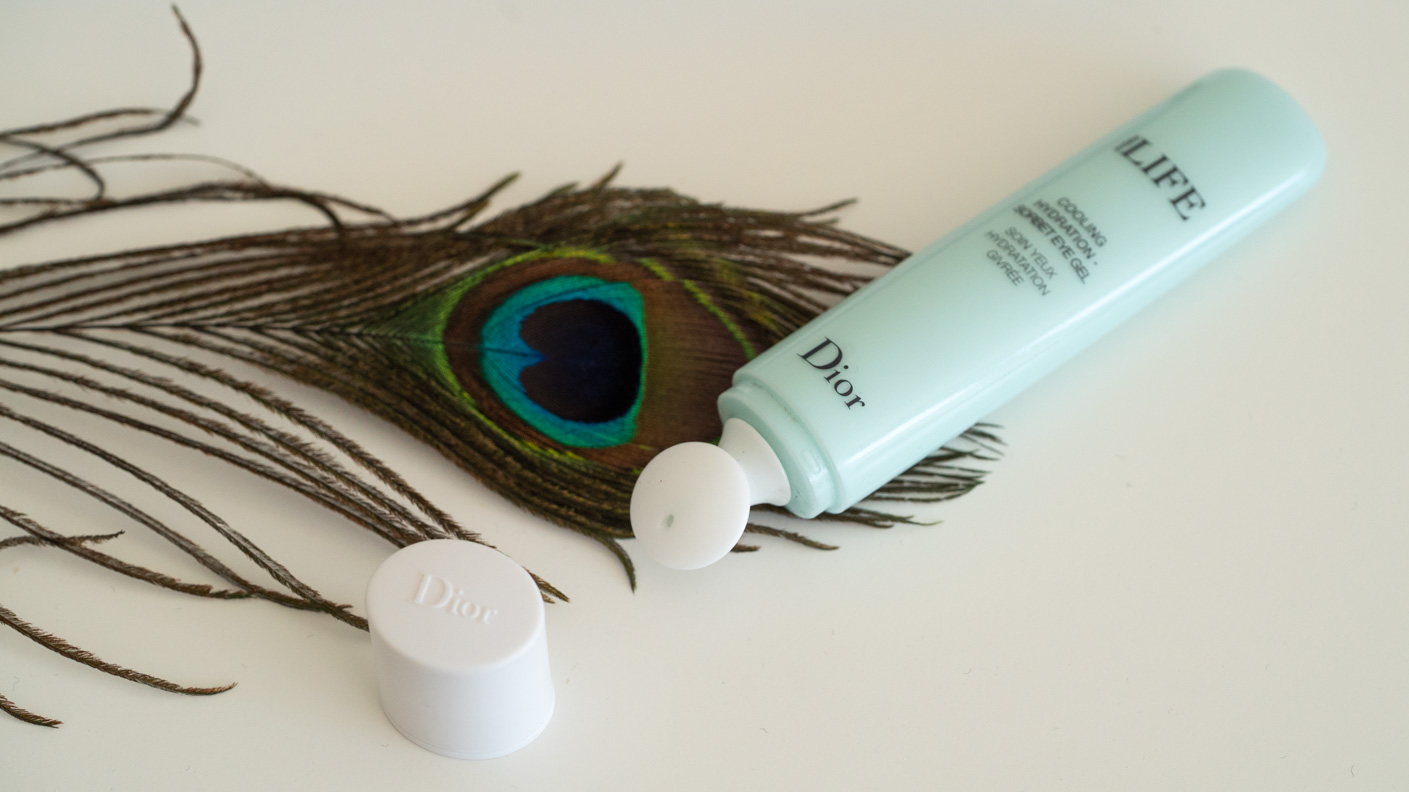 After cleansing my skin, it is time for some skincare. I really like the cooling hydration eye gel by Dior*, as it feels so good, fresh and also has a decongestant effect.
---
Lip Care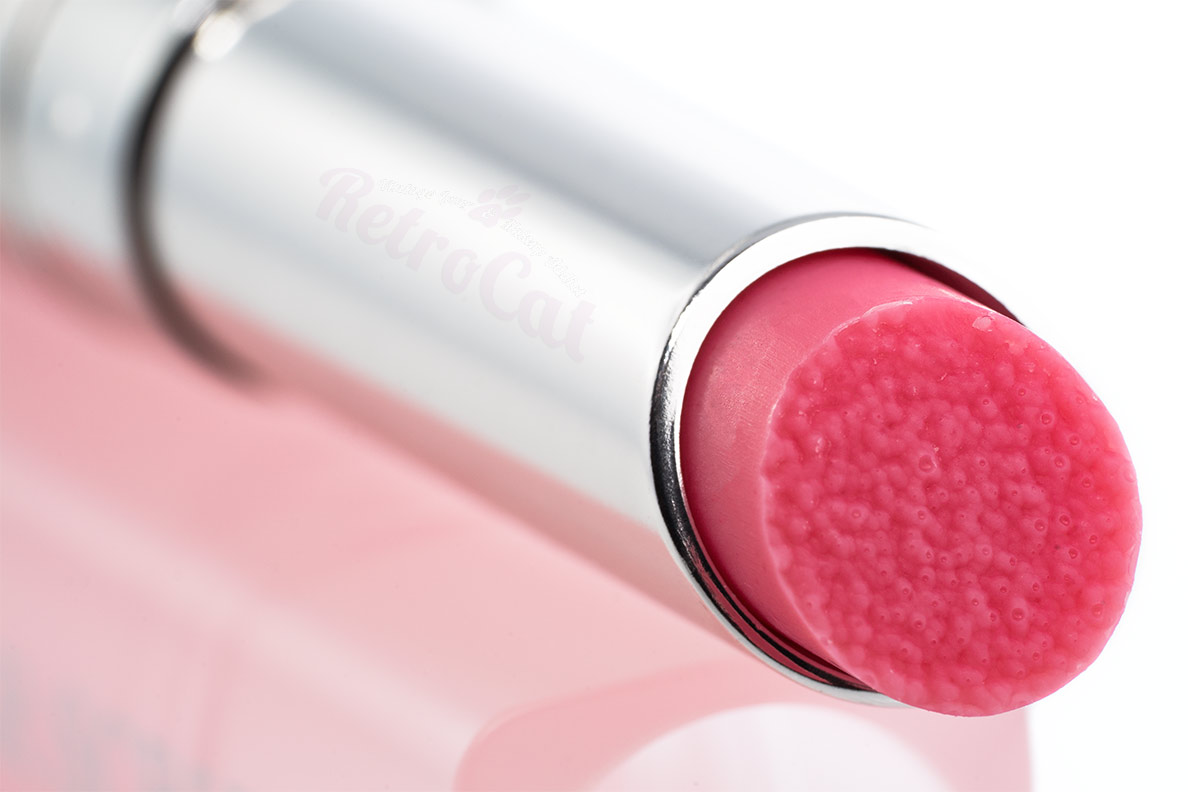 UV rays, salty water, and chlorine: of course we need to take some care of our lips in summer as well. This is why I always apply some lipcare before I do my makeup. I personally really like the Dior Addict Lip Sugar Scrub*, as it not only nourishes the lips, it also peels them and therefore makes them super soft. You will find a full review of this product here, by the way. If you are going to spend the day outside, though, I recommend to use a product with SPF.
---
Facial Care
No, I use my daytime face cream and also apply sunscreen afterwards.
---
*Affiliate links
---
Summer Makeup Step 2: Foundation
Although there are amazing products out there, on hot days, less is definitely more. And as I am really into sun protection, I now use one of my favourite beauty procuts ever: The CC Cream by Chanel with SPF 50*, which I use almost every day and usually apply simply with my fingers or a foundation brush.
---
What is a CC Cream?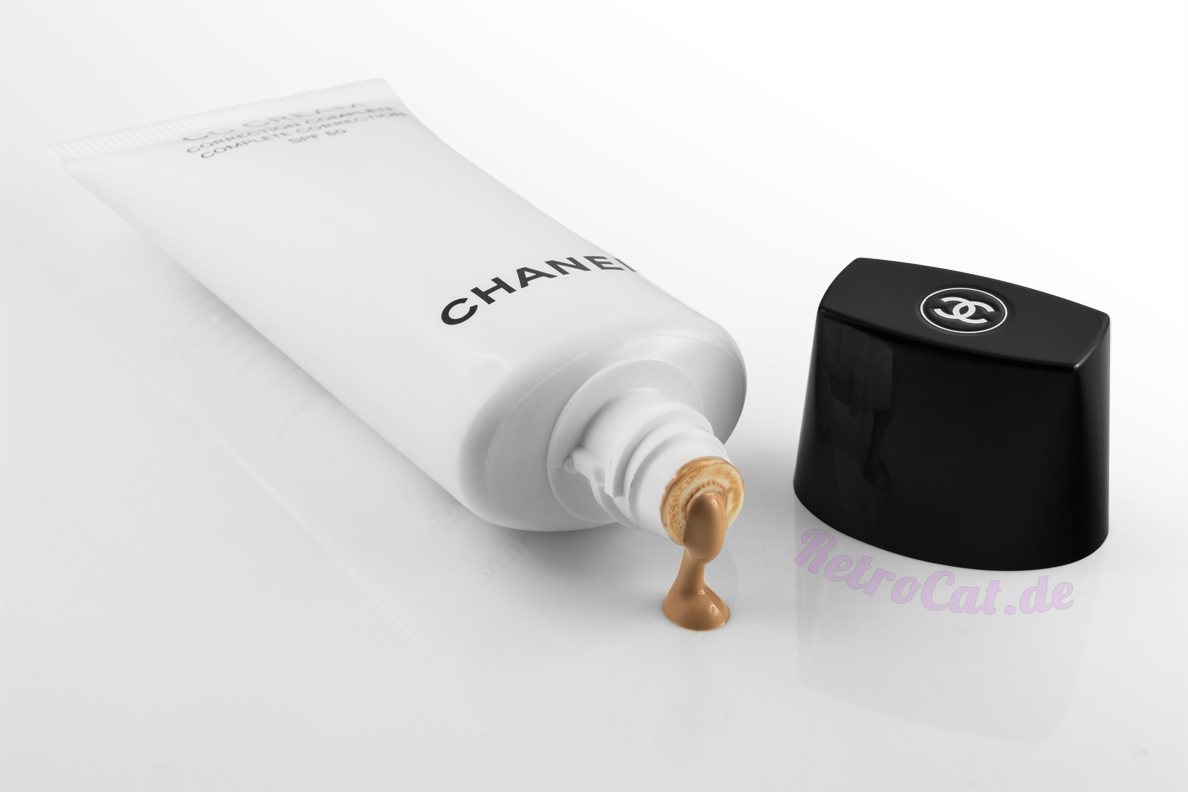 CC Cream means "Colour Corrector" or "Complexion Corrector", so this product is made to make your skin look better and to cover skin blemishes. But the special thing about these products is that they also have nourishing ingredients and often a quite high SPF. And this is exactly what makes a CC Cream a perfect companion for summer, as you have one product for all: Correction, skincare, and SPF.
---
*Affiliate links
---
Waterproof makeup or products with a lot of silicons, by the way, are not really suitable for hot summer days, as they don't really let your skin breathe so you are sweating even more. Furthermore, I recomment to only use a little bit of concealer, as when it is hot, concealers tend to settle in the little wrinkels around the eyes, which doesn't look good.
If you don't really like CC Creams though, you can also try a serum foundation like the Diorskin Nude Air Serum Foundation*.
---
What is a Serum Foundation?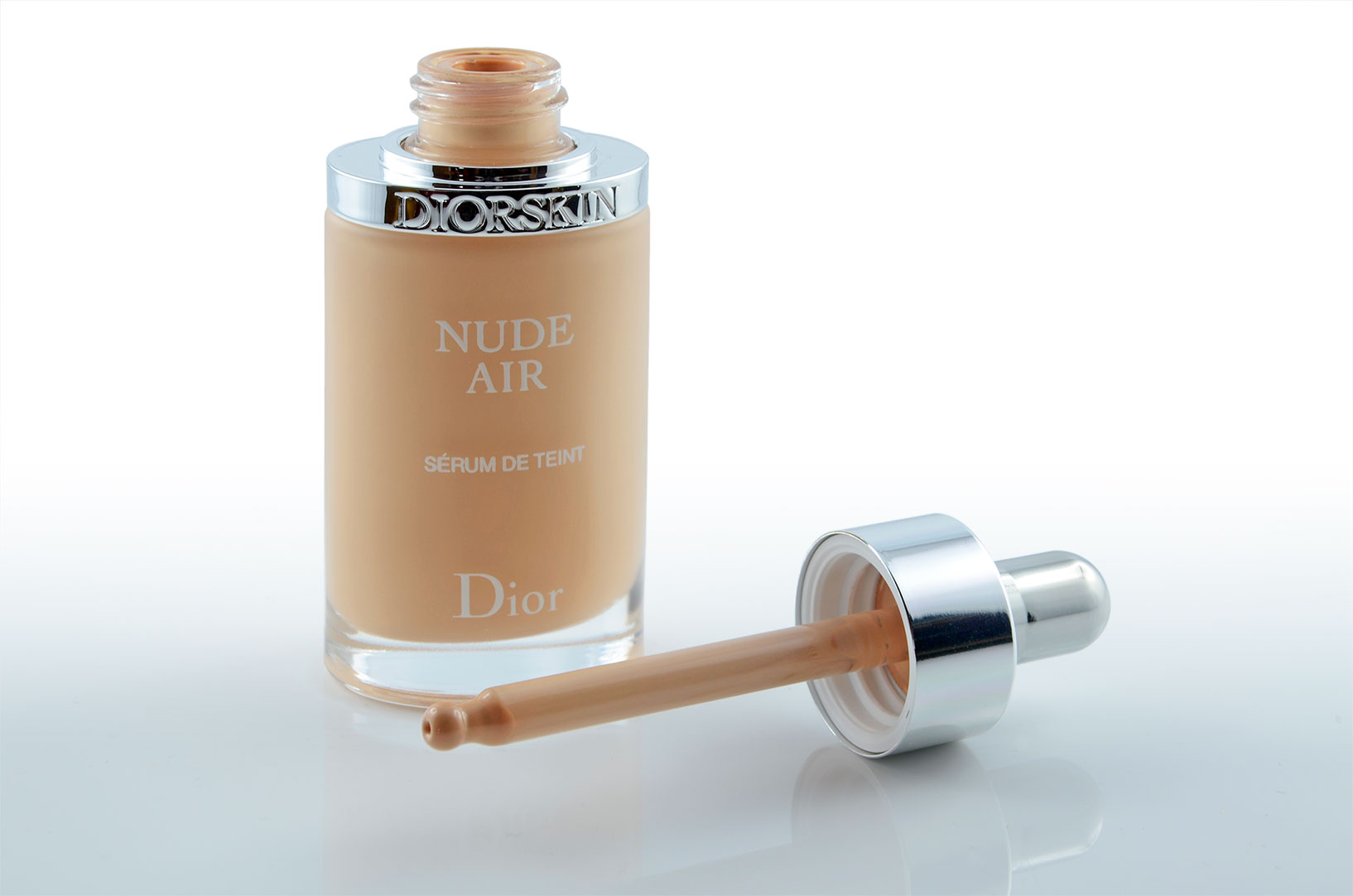 Serums are highly concentrated skincare products. They hydrate the skin and are known as a kind of miracle cure for skin problems. A serum foundation is, as you probably can guess, a combination of a serum and foundation. The texture usually is very light so the result is a lovely complexion that looks still natural and not like a mask. If you are searching for something with a high coverage, though, a serum foundation isn't for you.
And be careful: not all serum foundations have a SPF, so don't forget to apply sunscreen before.
---
*Affiliate links
---
If I have a photo shoot or an event where my makeup has to be perfect and long-lasting, I like to use a primer before applying foundation.
---
What is a Primer?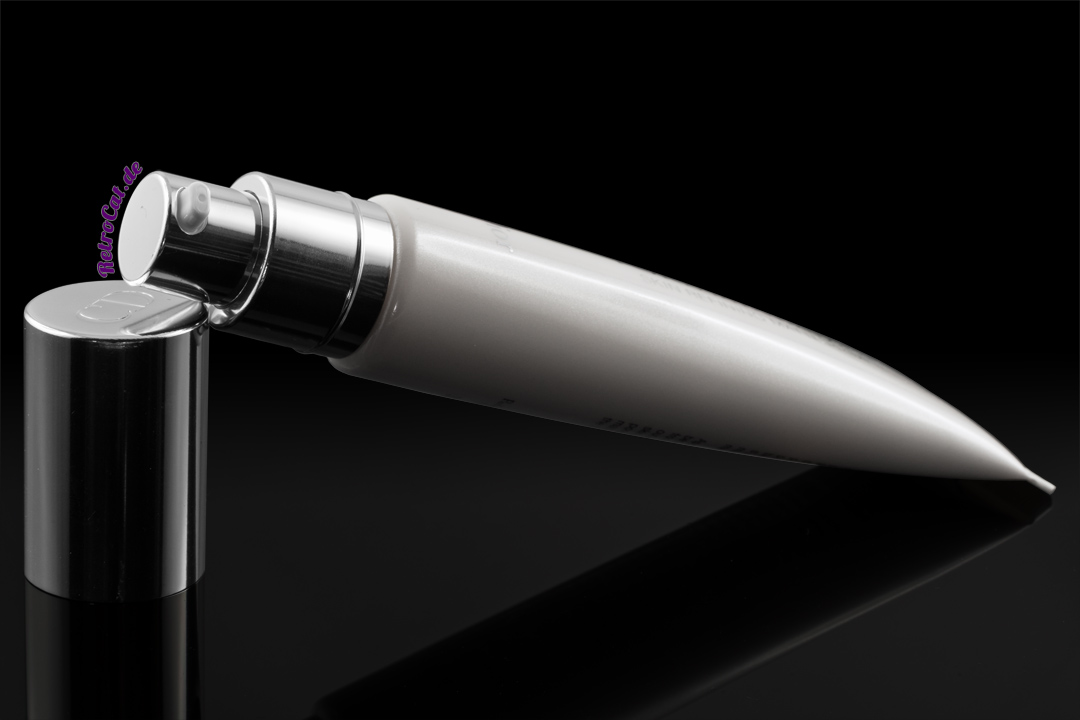 A Primer is applied before the foundation. It helps to smooth the pores and to matt the skin. Furthermore, a primer has a velvety texture and therefore helps your foundation to last longer.
---
*Affiliate links
---
Summer Makeup Step 3: Light Powder
I actually don't really like to wear powder on very hot days, but I don't want to look super shiny, either. So I usually apply a little bit of the super light and amazingly smelling Météorites by Guerlain*.
---
What are the Météorites by Guerlain?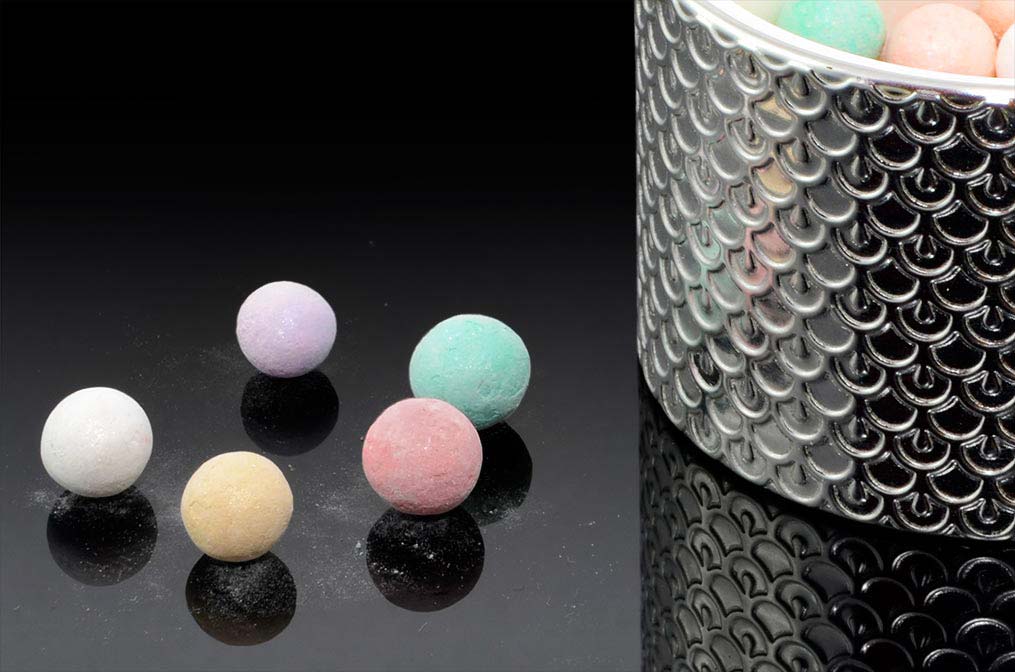 The Météorites by Guerlain may look like a highlighter, but they acutally are light revealing powder pearls. They will make your skin look bright, but keep the shine away and feel very light on the skin.
---
An alternative or supplement to a light powder are so called blotting papers*.
---
What are Blotting Papers?
Blotting papers or oil control papers are made to absorb excess sebum and therefore give your complexion a matt finish. As they fit in almost every handbag, they are also perfect to matt your face when you are on the way.
---
*Affiliate links
---
Summer Makeup Step 4: Eyeshadow Primer
In summer, I don't always wear eyeshadow. If I do wear eyeshadow, though, I always apply some eyeshadow primer before. My favourite one is the Urban Decay Primer Potion*, by the way.
---
What is Eyeshadow Primer?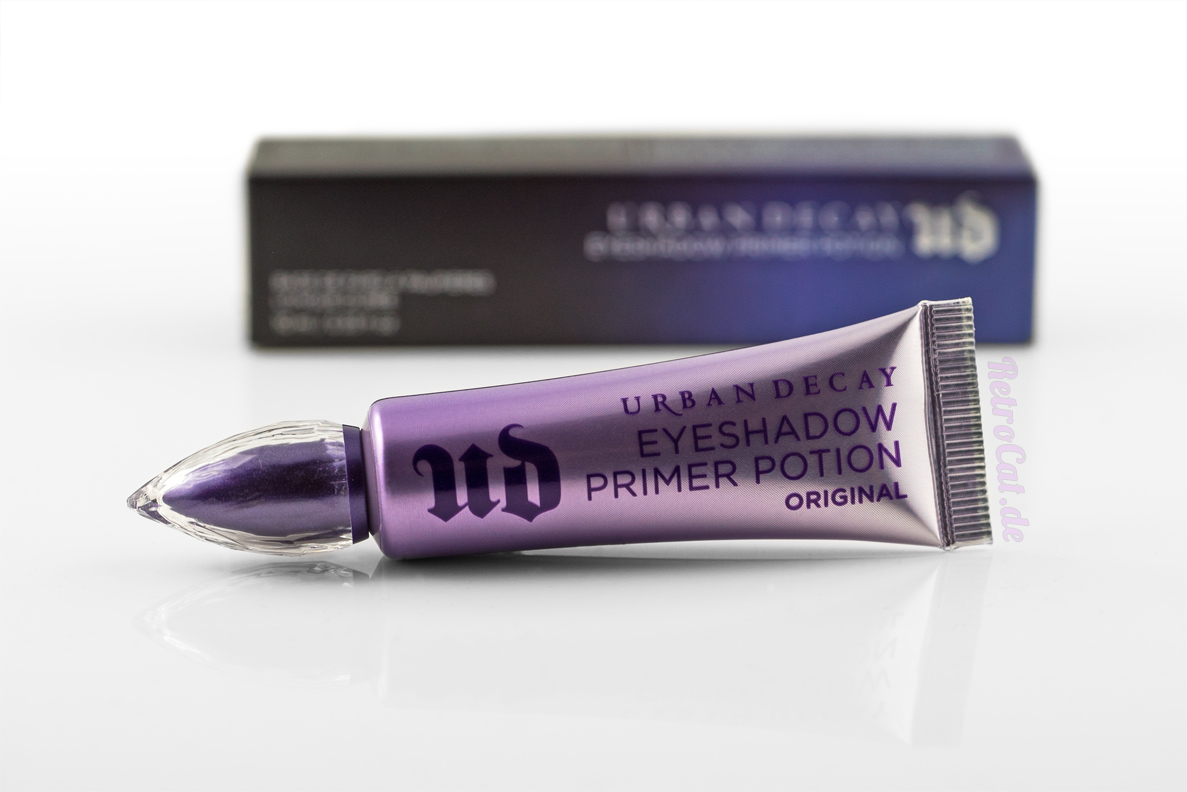 Do you know this? You apply your eyeshadow and everything looks perfect. But shortly thereafter, there is no more eyeshadow on the lid, but in crease instead. An eyeshadow primer helps to prevent the eyeshadow from wandering into the crease, makes your eye makeup longer-lasting, and is also able to support the colour intensitiy of the eyeshadow.
---
*Affiliate links
---
Summer Makeup Step 5: The Eye Makeup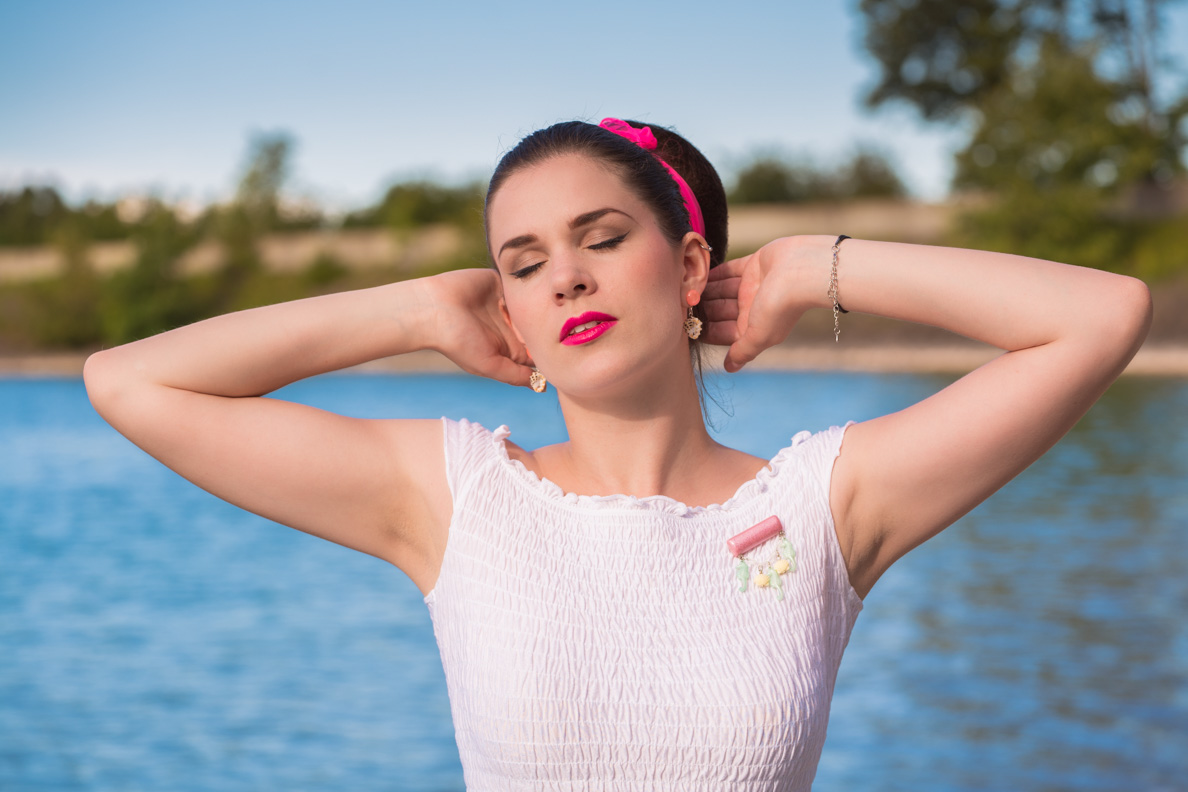 After applying the primer comes the fun part. As mentioned before, I don't wear eyeshadow every day in summer. But for special occasions or when I'm simply in mood to play a little bit, I like put on some colour. My favourite shades during this time of the year are very warm colours like gold and bronze, for example, and therefore the Urban Decay Naked Heat Palette* is one of my favourites. I usually either apply only one or two colours with my fingers, or, when I have more time, I like to play and mix many different shades.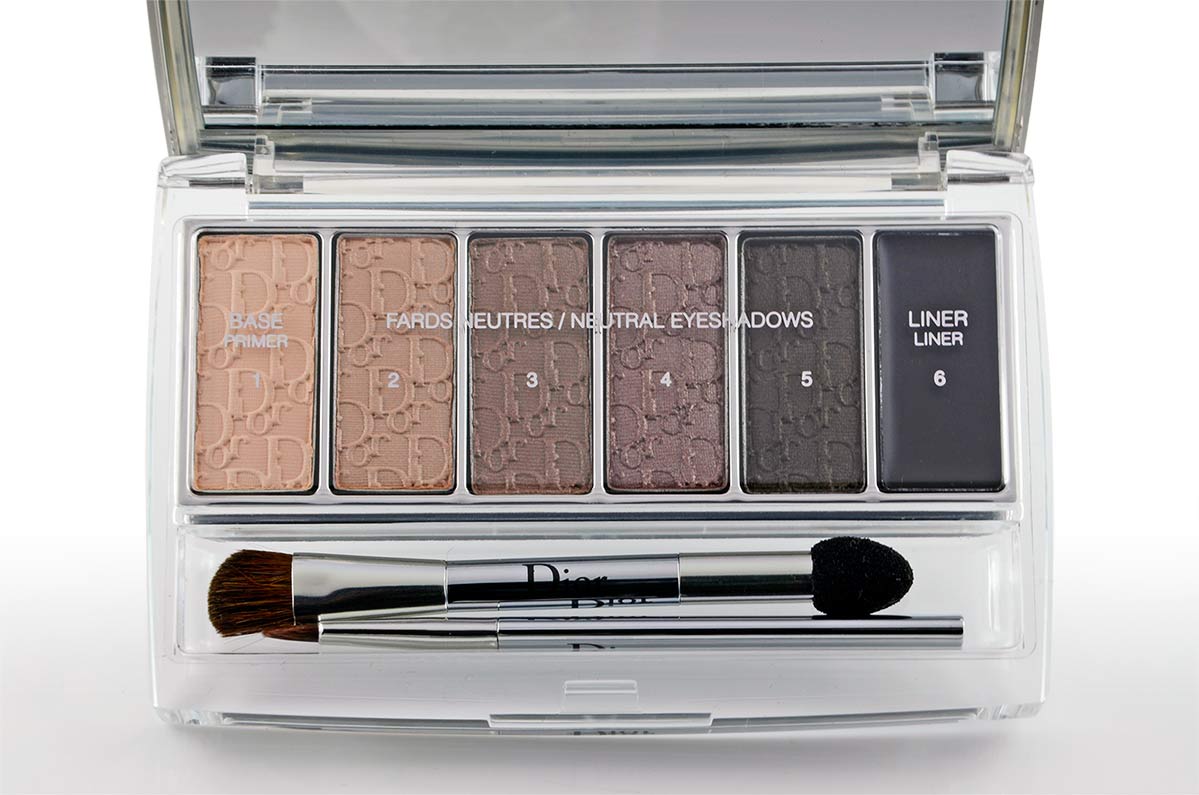 A great alternative for eyeshadow is simply using bronzer on your eyelids. Just apply a little bit of the shimmery product on your lids – that's it.
By the way: I don't wear eyeliner really often in summer. But if I do wear one, I choose a waterproof one.
---
*Affiliate links
---
Summer Makeup Step 6: Mascara
Even when I don't wear anything else, mascara is always a must for me. After testing many different ones, to my biggest surprise, my favourite mascara costs less than three Euros (in Germany): It's the I Love Extreme by Essence*. On very hot days or when I plan to dip into the water, I use the waterproof mascara* from the same line.
There are also waterproof mascara top coats* available. As those cost more than my favourite waterproof mascara, though, I personally wouldn't by such a product.
What I can recommend, on the other side, is a lash base serum.
---
*Affiliate links
---
What is a Lash Base Serum?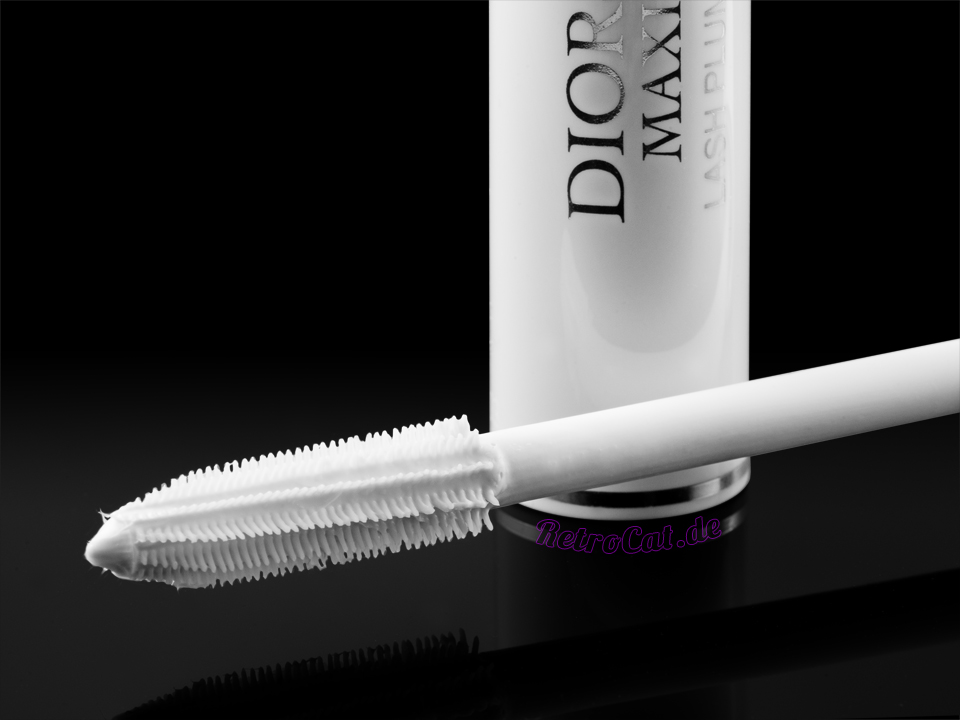 A lash base serum, like the Diorshow Lash Maximizer* for example, is applied before the actual mascara. It adds even more volume to your lashes and, depending on the product you use, sometimes helps to let your mascara last longer.
---
*Affiliate links
---
Summer Makeup Step 7: The Eyebrows
Eyebrows are really important when it comes to makeup, and beside mascara, some eyebrow powder is a must for me. There are different possibilites, though. Depending on what you like most, you can either use eyebrow powder, a pencil, or a pomade/gel. One of the most popular brands when it comes to eyebrows is Anastasia Beverly Hills with the Dipbrow Pomade.
---
What is the Dipbrow Pomade by Anastasia Bevery Hills?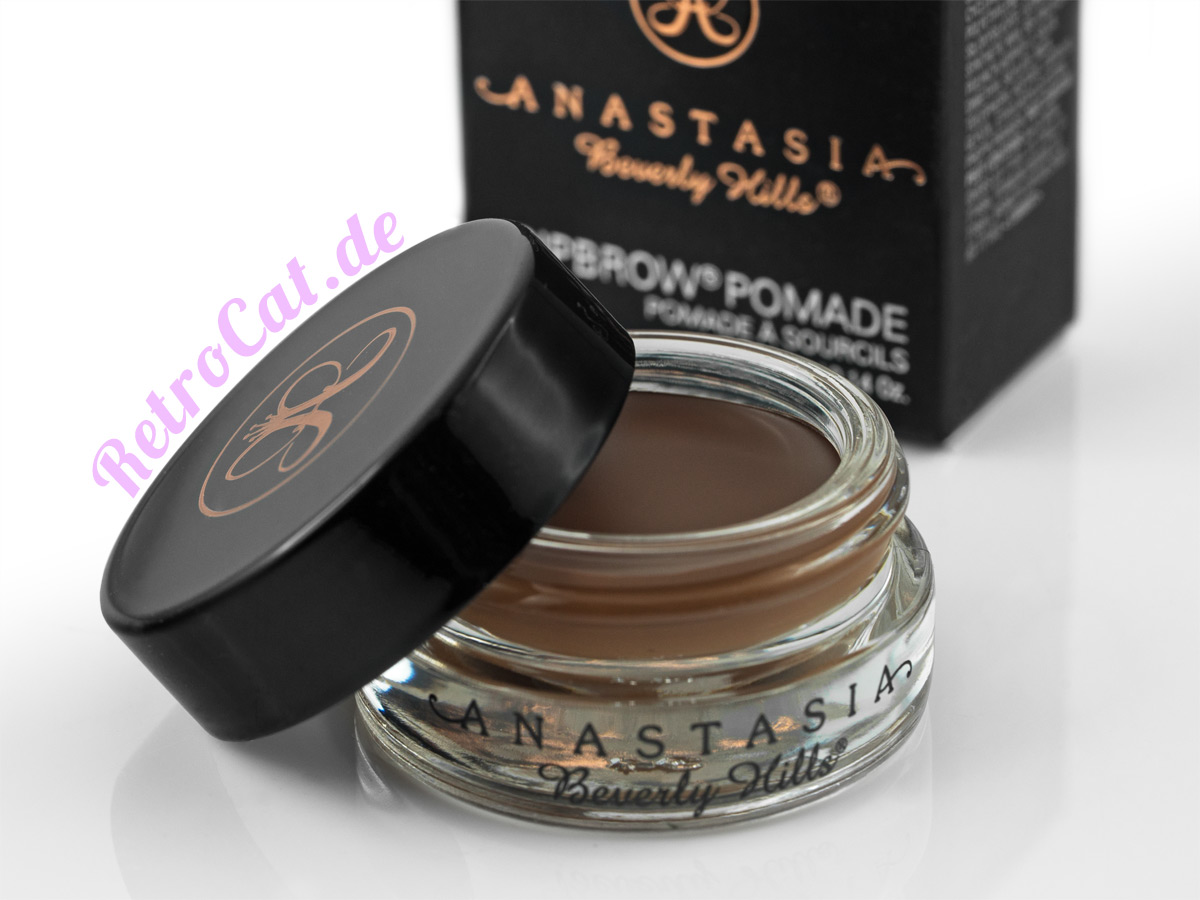 The Dipbrow Pomade by Anastasia Beverly Hills* is a creamy, waterproof, and smudge-proof eyebrow cream, that can be compared with a matt gel eyeliner. As the Dipbrow Pomade really is long-lasting, it is a perfect product for busy and very hot summer days. You can either apply the Dipbrow Pomade with thin lines, immitating eyebrow hairs, or in a more extensive way, depending on the look you want to achieve.
---
*Affiliate links
---
Summer Makeup Step 8: Blush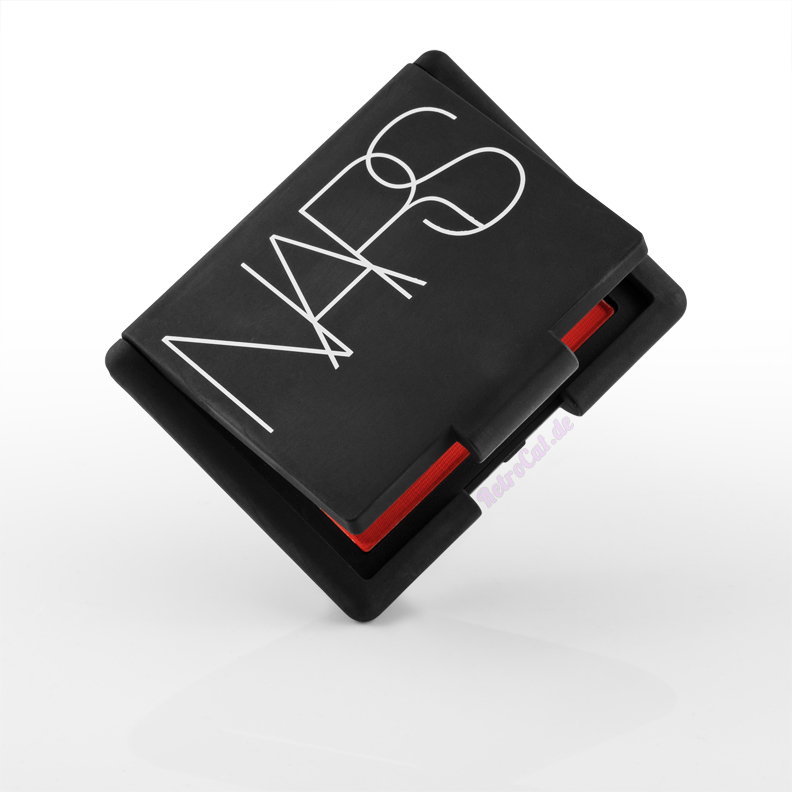 Just a hint of blush, and the complexions immediately looks fresher. In summer, I either use a powdery cream blush or a thin layer of powder blush. My favourite colours on sunny days are a bright red, fresh corall shades, or a warm pink.
---
*Affiliat links
---
Summer Makeup Step 9: Bronzer & Highlighter
I actually don't use bronzer that often. But in summer, when everyone seems to have a pretty tan and I still blind people with my pale skin, a not too dark bronzer is my best friend to look like kissed from the sun.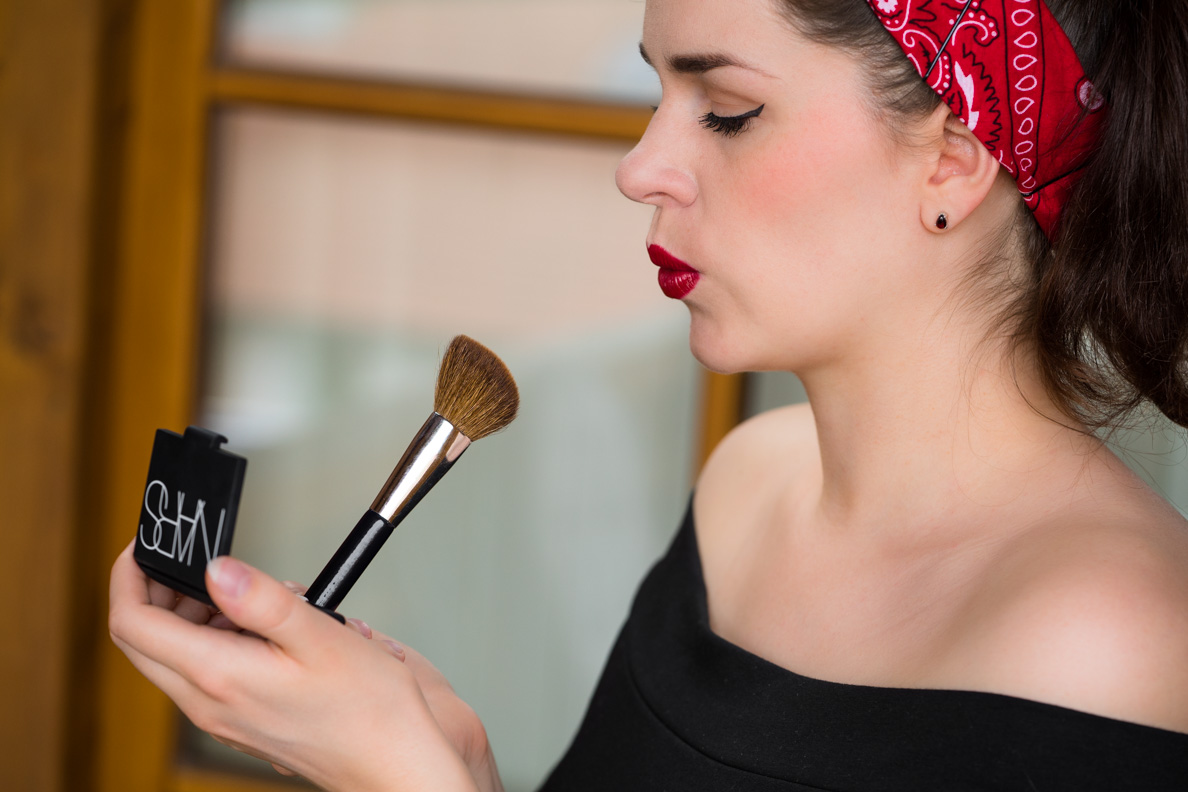 As I don't want to use too much product, I always take off the access of pigments from the brush with either flipping against or simply blow into the brush. Then, I carefully glide with the brush over my face. For a natural look, it is best concentrate on the parts of the face that also get "kissed" from the sun first:
Nose
forehead
chin
and cheekbones
For a summery glow, I finish my makeup with a hint of golden highlighter at the highest part of my cheekbones.
---
*Affiliate links
---
Summer Makeup Step 10: Lipliner & Lipstick
And now, it is time for the lips. I almost always wear red lipstick, and if I don't wear red, I choose pink. But before applying lipstick, I always use a lipliner.
---
Why is Lipliner important?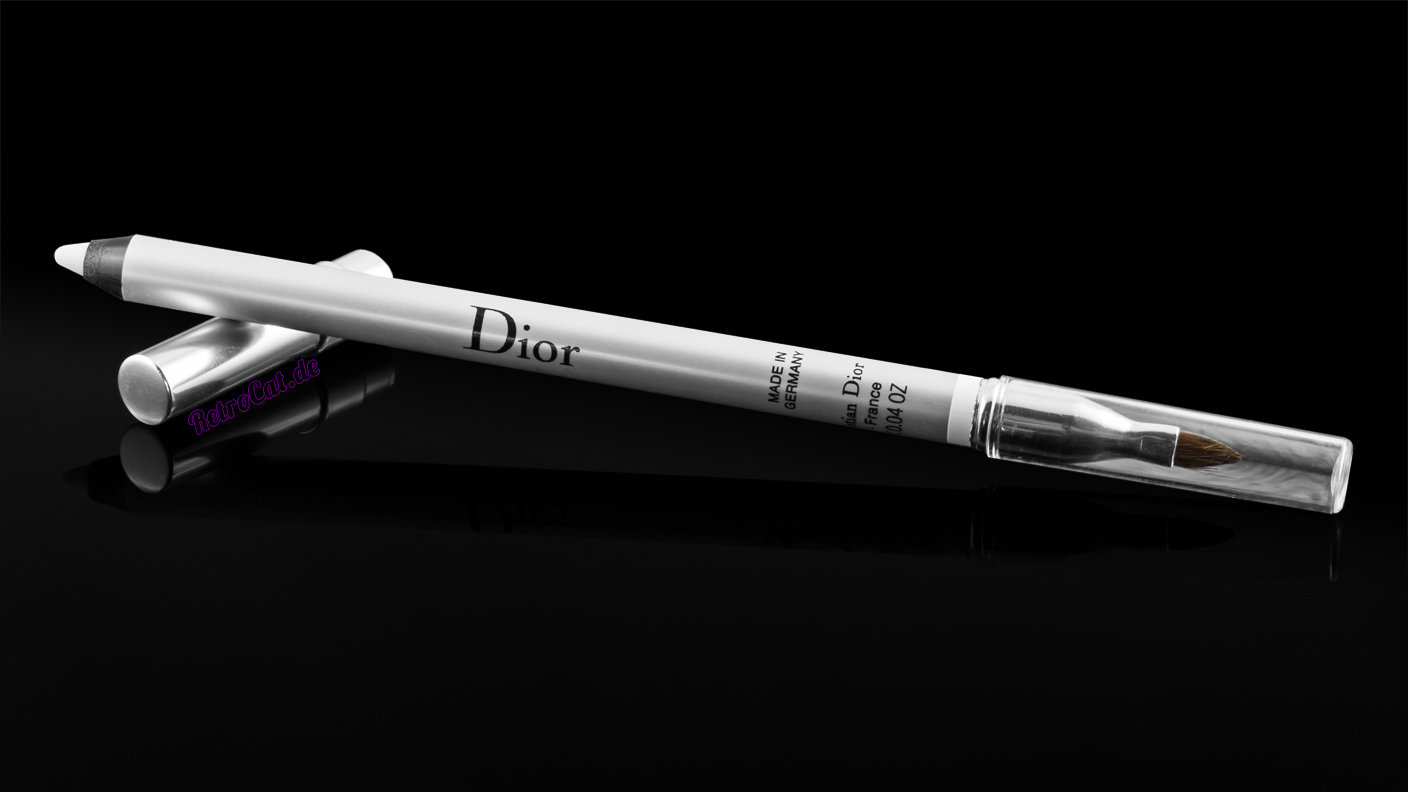 Drawing an exact line is so much easier with a lipliner than a lipstick. Furthermore, it is possibly to outline your lips so that they look fuller or make some alignments if your lips are not completely symmetrical. But the most important advantage of lipliners, in my opinion, is the fact that a lipliner prevents your lipstick from leaking. Another plus: If you put on lipliner on your whole lip, the lipstick is going to last longer. It is important to choose the lipliner in a colour very similar to your lipstick. If you don't want to buy a matching lipliner with every lipstick, though, I have a recommendation for you: An universal lipliner* that is invisible but still helps to keep the lipstick in place. With such a product, however, it is not possible to make any corrections regarding the shape of your lips.
---
*Affiliate links
---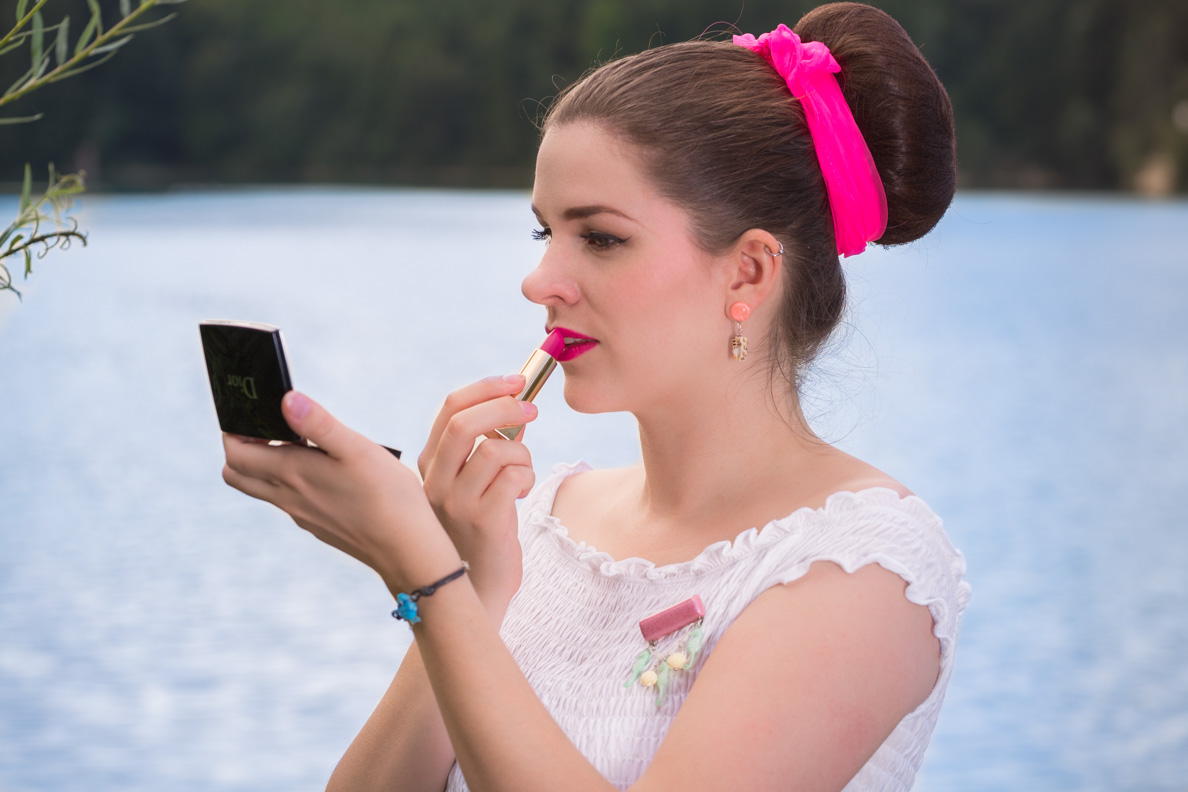 After using lipliner, it is time for lipstick! I like to apply my lipstick with the help of a brush, as this helps me to achieve much more precise results. If i'm in a hurry, though, or my lipstick has a quite natural colour, I simply apply it right away.
---
*Affiliate links
---
Summer Makeup Step 11: The Finish
When my lipstick is applied, I'm usually done with my makeup. I always check if everything looks good, though, and maybe apply a little bit more blush or clean my cheeks in case some eyeshadow pigments fell down on them. If everything looks good, I'm ready to go. However, if I know it is going to be a long and busy day or I'm on my way to a party, I use a setting spray, like the All Nighter Make-up Setting Spray by Urban Decay*, for example, to fix everything.
---
What is a Setting Spray & how to apply it?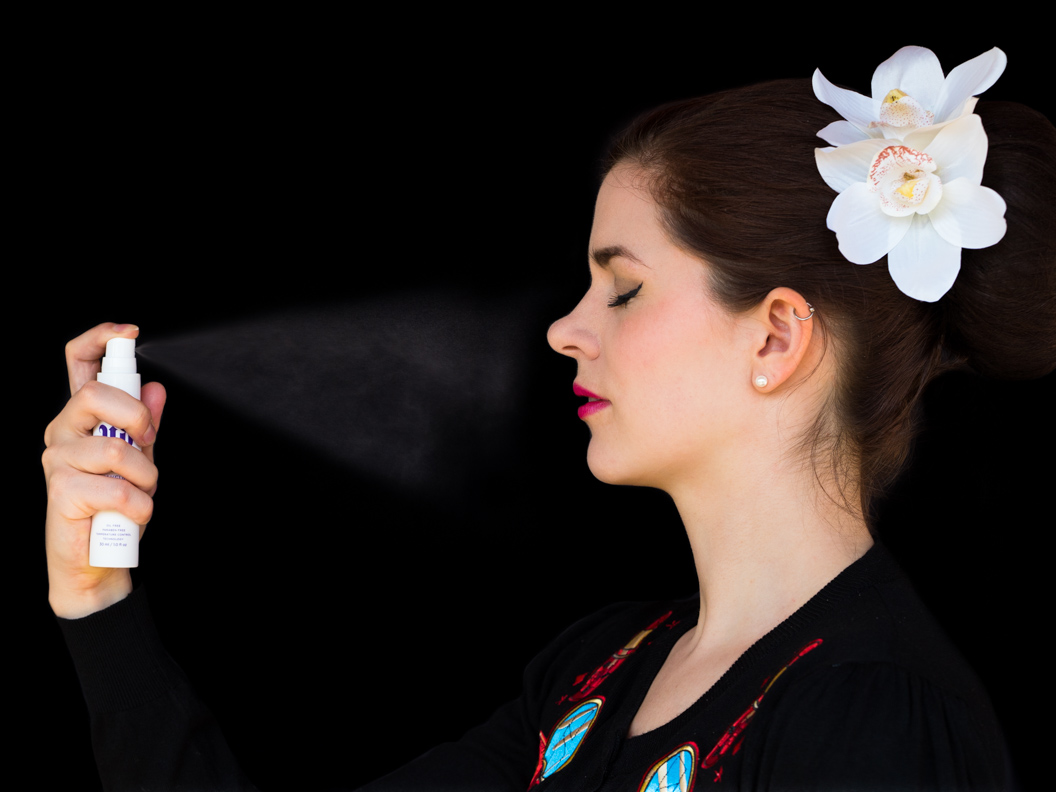 A setting spray is applied on top of your makeup to fix it. It is made to let your makeup last longer and prevent it from blurring or fading. Another nice thing is the cooling effect most of the setting sprays have, and some of them even have a SPF.
How to apply setting spray: Just close your eyes and spray it with a distance of about 10 centimetres to your face – that's it. Quite easy, isn't it?
---
*Affiliate links
---
---
Please keep in mind: In this blogpost, I introduce the products I like to use. But of course, we are all different and so are our needs. So what might be good for my skintype might not be the best choice for you. And of course there are always alternatives available. You definitely don't need exactly the same products mentioned in this article to get a nice result.